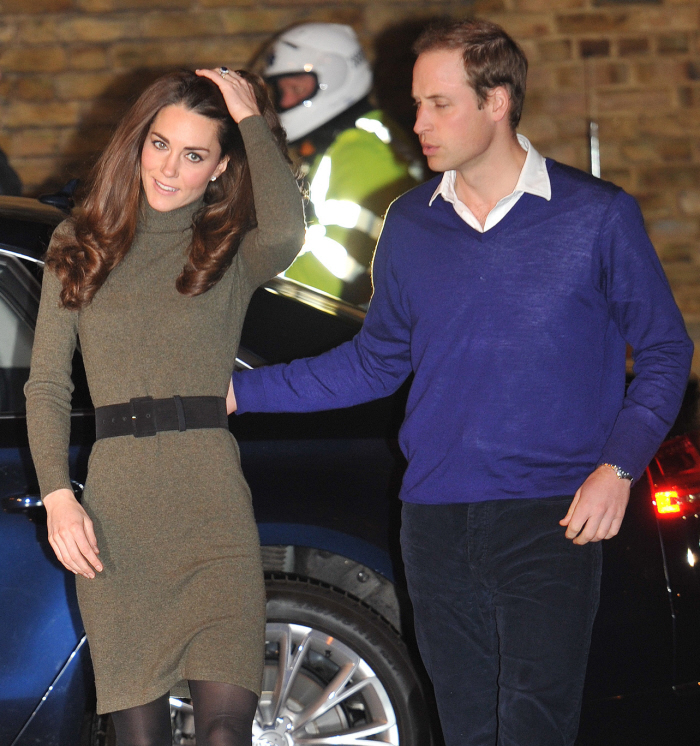 I told you this would happen! I said it would happen last week, and my predication came to fruition. As soon as Prince William arrived home from his six/seven-week training exercise in the Falkland Islands, William and his wife arranged for yet another vacation. Now, I actually understand why they felt the need for a vacation this time around – William is probably tired, and he wanted to spend some quality time with his wife. As for Duchess Kate… well, she worked her fingers to the bone while William was away! I'm only being partly factitious too – she had two to three public events a week while William was away, and that's the most work she's ever done. She needed a vacation too! The only thing that surprises me is that it sounds like they just went away for a weekend – I would have expected something longer.
It was on Switzerland's beautiful, snowy slopes that Kate and William were pictured sharing their first public kiss. So a high-end ski resort in the Alps was the perfect place for the Prince to choose for a romantic weekend with his wife.

The Duke of Cambridge is whisking Kate away on holiday to make up for missing Valentine's Day, following a long six weeks apart in which he has been flying a helicopter for the RAF in the Falklands.

The royal couple had a joyful reunion earlier this week at RAF Brize Norton in Oxfordshire.

It ended a long spell apart, in which the Duchess of Cambridge has thrown herself into her role, making solo public appearances at military and charity events. The 30-year-old's elegant poise has won widespread approbation, on outings that included two trips with the Queen, as part of the monarch's Diamond Jubilee celebrations, and a hockey game with the GB squad at the Olympic Park.

Kate and William were first seen skiing in Switzerland in 2004, and they had their first photographed kiss there two years later, with both holidays taking place at the resort of Klosters.

This time, they will stay in an elegant chalet at Verbier, according to the Daily Mirror. The high-end resort has been popular with the royal family for years, with Prince Andrew and Prince Edward having celebrated birthdays there, and Prince Harry spending New Year's Eve partying on its slopes. Princess Eugenie held a low-key 18th birthday party at Verbier.

William, 29, has been serving as a Sea King pilot in the South Atlantic, while his wife of less than a year has admitted to missing him 'desperately'.

Last year the ski-mad couple reportedly cancelled a planned trip to the slopes over fears it would not be appropriate in recession-hit times. A Clarence House spokesperson yesterday declined to comment on their holiday plans.
A royal source told the Daily Mirror: "William missed Kate terribly when he was away. They spent Valentine's Day apart and he has been thinking for some time how to make it up to his wife. He wants a reunion in the most romantic possible fashion. They've had some brilliant times skiing, and William decided a getaway in Switzerland, where they can wear goggles and hats and go around unnoticed, would be perfect. Kate was delighted when he eventually told her about his plans and cannot wait for the pair to spend some quality time together." So maybe it's not just for a weekend? Maybe they'll be spending a week or so? As I said, I understand why this vacation, why now, etc. I'm sure they did miss each other, and I think it's sweet and lovely that they are prioritizing spending time together. But… Kate and William take SO many vacations. They always have! In their nine-year courtship, I swear, they took about a dozen vacations a year. Substantial, two-week vacations at a time, which add up to quite a lot of "downtime".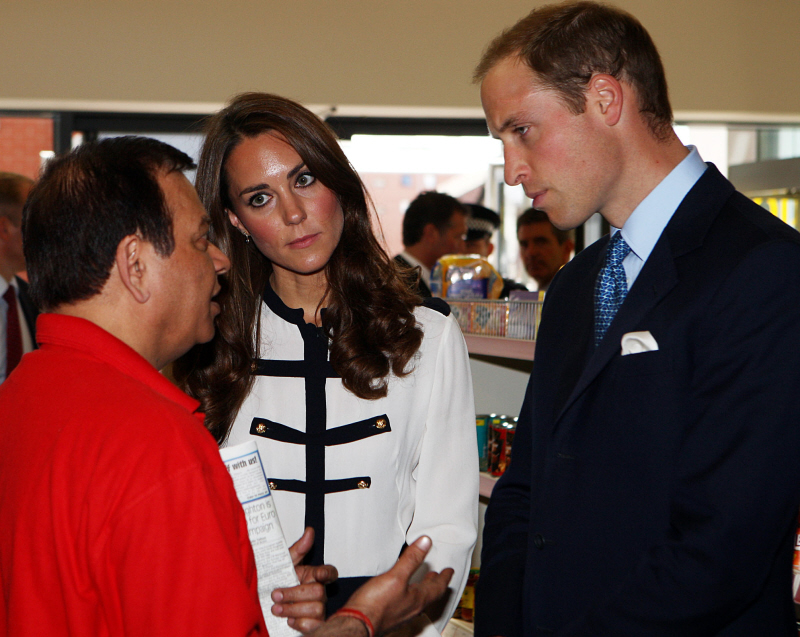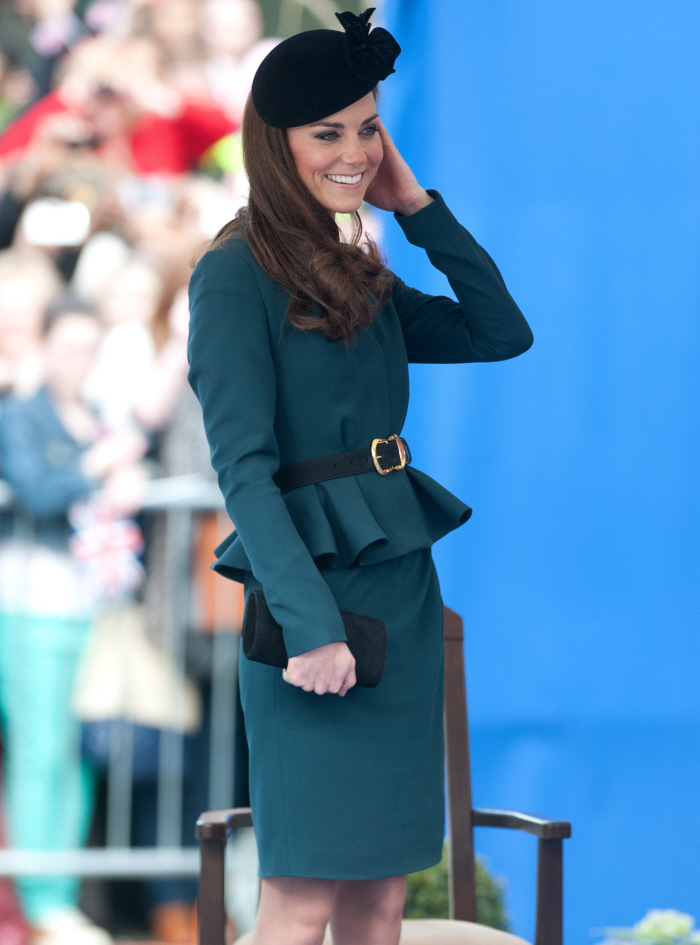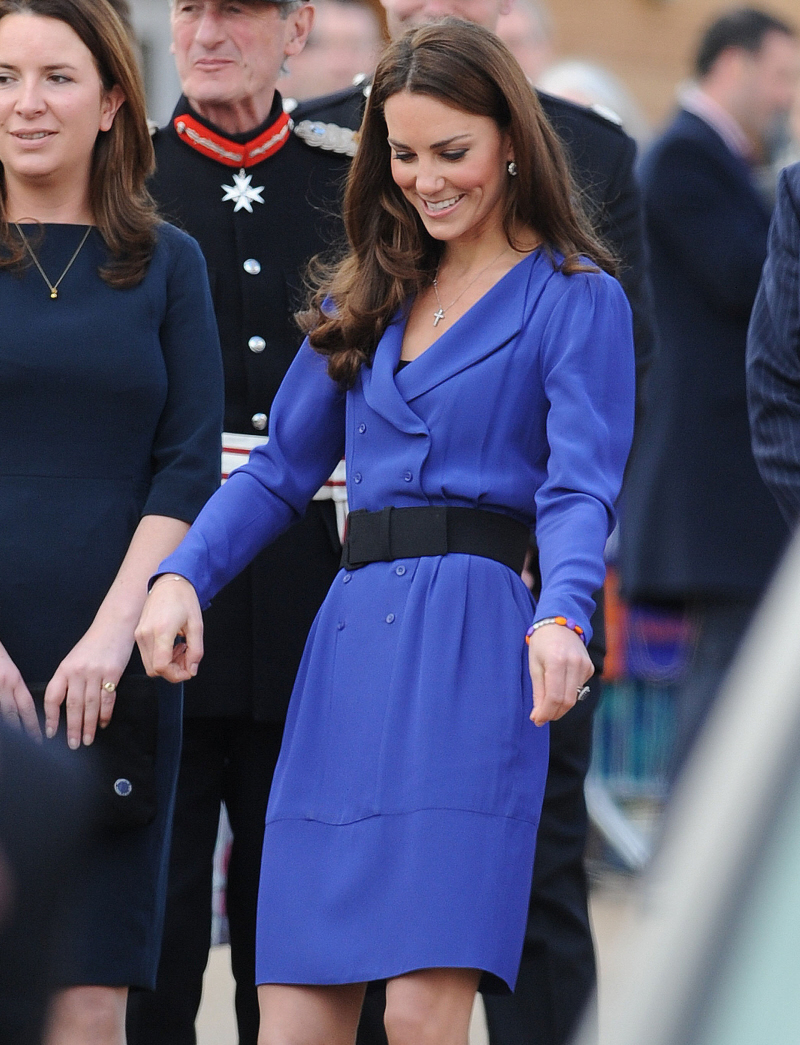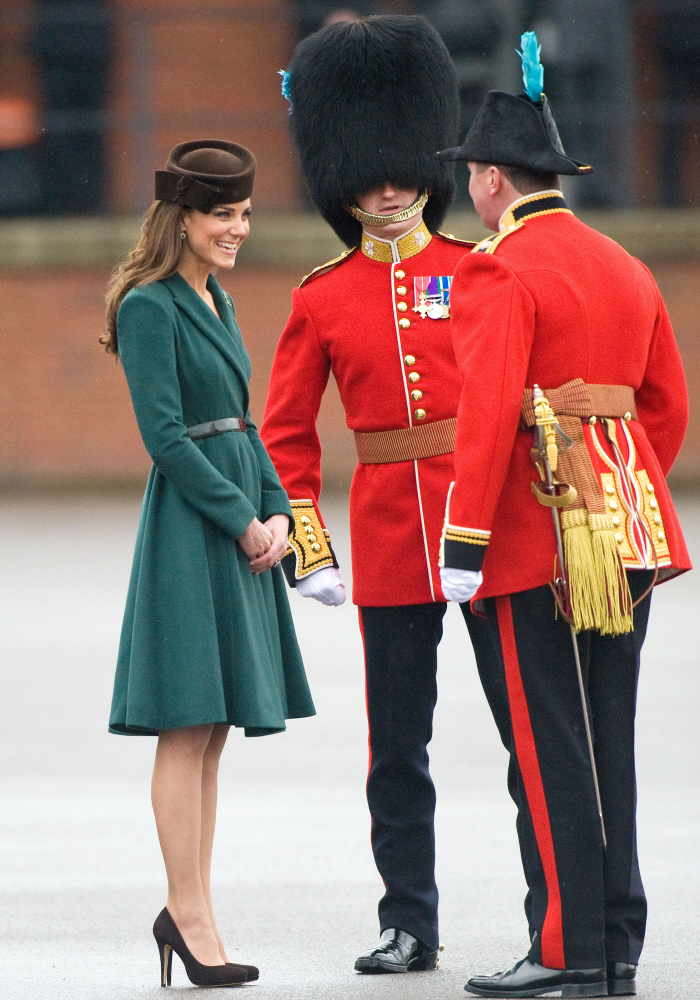 Photos courtesy of WENN, Fame/Flynet.