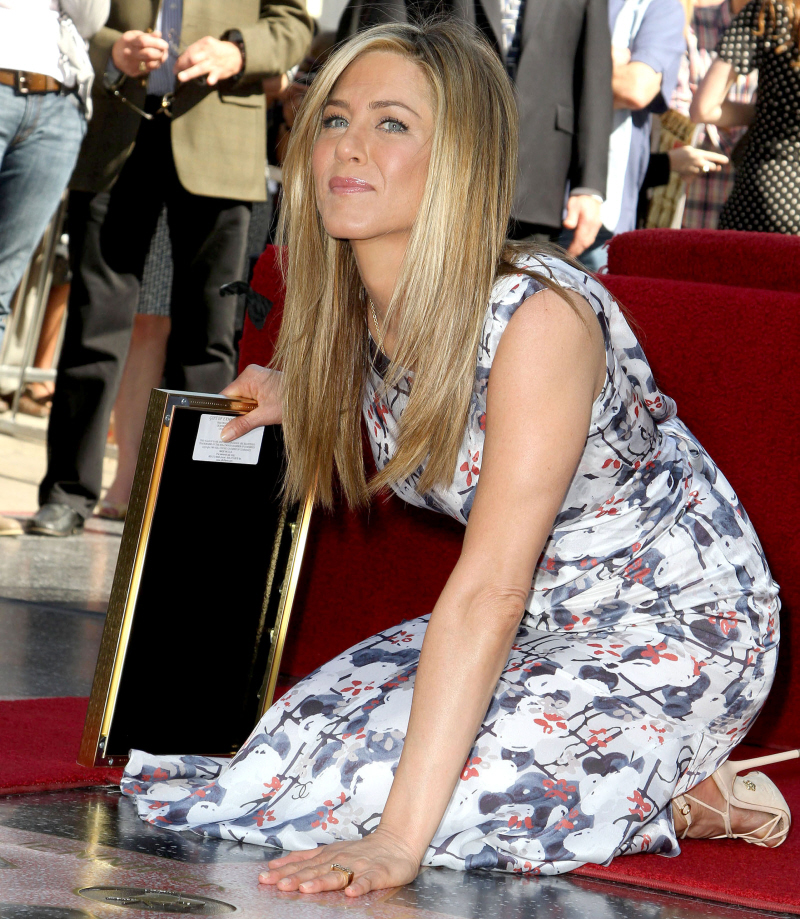 Way back when Jennifer Aniston and Brad Pitt were married, they occasionally mingled their business interests. One of those occasions was when they formed a production company together called Plan B. After their 2005 divorce, Aniston got custody of their mega-mansion (which she sold) and Brad got custody of Plan B. Plan B had early financial successes, and Brad has turned it into a interesting venture, producing smaller, more "offbeat" productions than giant blockbusters. Incidentally, one of Plan B's latest films is Twelve Years a Slave, which will be directed by Steve McQueen (Shame) and star Michael Fassbender, Brad Pitt and Chiwetel Ejiofor. I mean, come on!
Anyway, a few years after The Divorce, Aniston went ahead and began another production company called Echo Films. As far as I can see, Aniston hasn't done much with Echo, although she's been listed at a producer on some of her own films – Management, The Switch (I ended up liking that movie), and the Lifetime project Five. I'm not sure if she did those under the Echo umbrella, or what…? So, long story short, Aniston wants to start another production company. Maybe. With Justin Theroux! Because she not only wants to have his baby, she wants their business interests to co-mingle.
Not only do Jennifer Aniston and Justin Theroux have babies on the brain, they're also seriously talking business too.

"She's planning to set up a production company with him," an insider reveals exclusively to OK!.

After her 2005 divorce from Brad Pitt, Aniston dropped out of their joint production company, Plan B, leaving Brad the sole owner.

"Giving up Plan B was something she always regretted," the insider says. "But with Justin, she feels she has a second chance. He has a number of scripts written, and Jen's really pushing to get them made because she's a huge fan of his work."

As for babies, "Ideally, she wants to be pregnant as soon as possible, but if it doesn't happen by next year, they're going to adopt," the insider tells OK! "Jen has always been very open to the idea. Plus, it seems these days so many people in her circle are opting to do it that it's got her thinking of it more and more."

In fact, even if Jen does conceive, she and Justin may still adopt. "The fact is, she wants to have more than one child and now she's in her 40s that's becoming less likely," adds the insider. "She wants her baby to have at least one sibling."

Also… "Jen is seriously considering a stage musical based on Friends," the insider says. "She's met with some big Broadway producers. Nothing is set in stone, but Jen is really excited about the possibility of it!"
[From OK! Magazine, print edition]
The Friends musical sounds extremely stupid and it's probably not even a thing, right? As for the babies… well, God bless. If Justin and Jen are both on board, I wish them all of the baby-making and adoptin' bliss they can manage. But the production company? That bothers me a little bit. If any of that is true (which God knows, it could be), why is Aniston acting like she's Theroux's career savior ("Jen's really pushing to get them made because she's a huge fan of his work"), like she's going to produce his genius scripts because she's the only one who understands? As much as I tease The Shane Warne-ing of Justin Theroux, I do have to give him some credit – he's an established screenwriter. He's in-demand. Hollywood heavyweights want to work with him. He's not some struggling screenwriter who needs to have his girlfriend produce his scripts.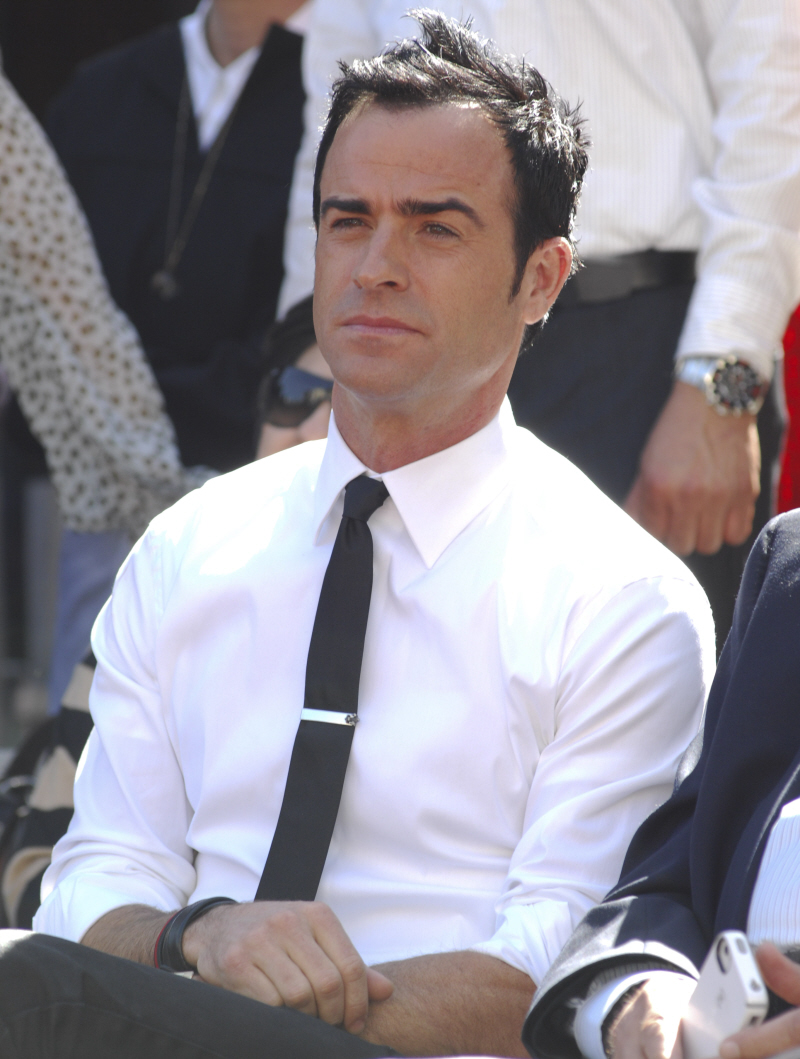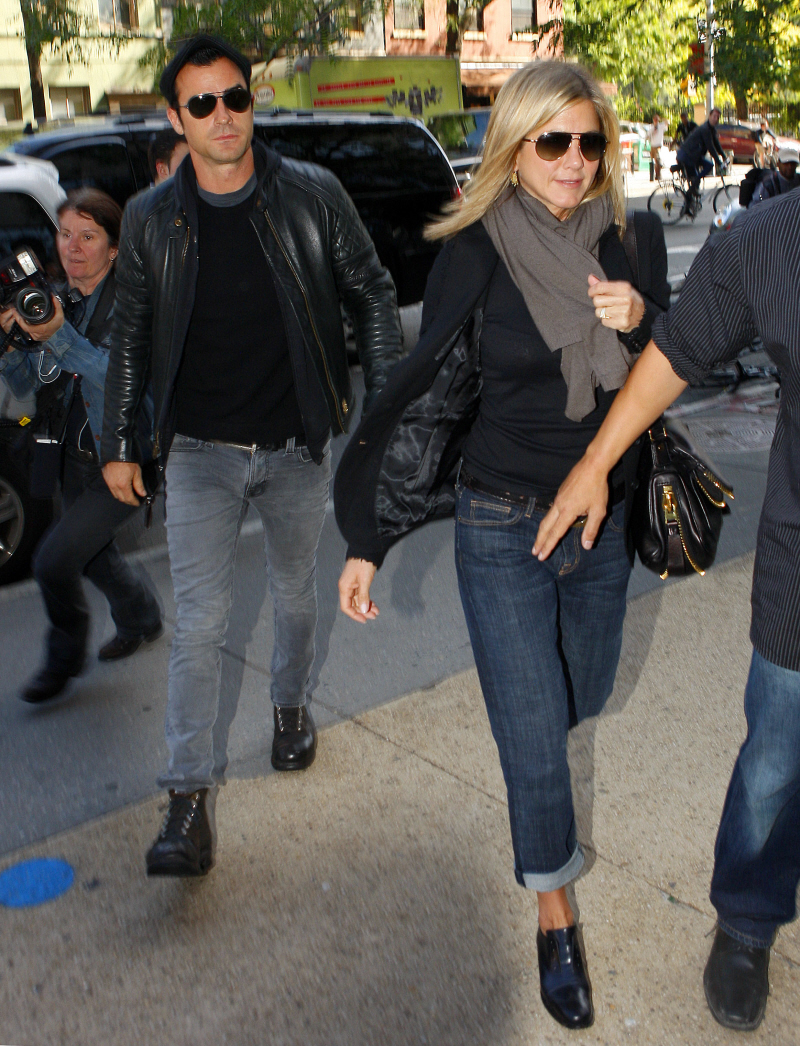 Photos courtesy of Fame/Flynet and WENN.