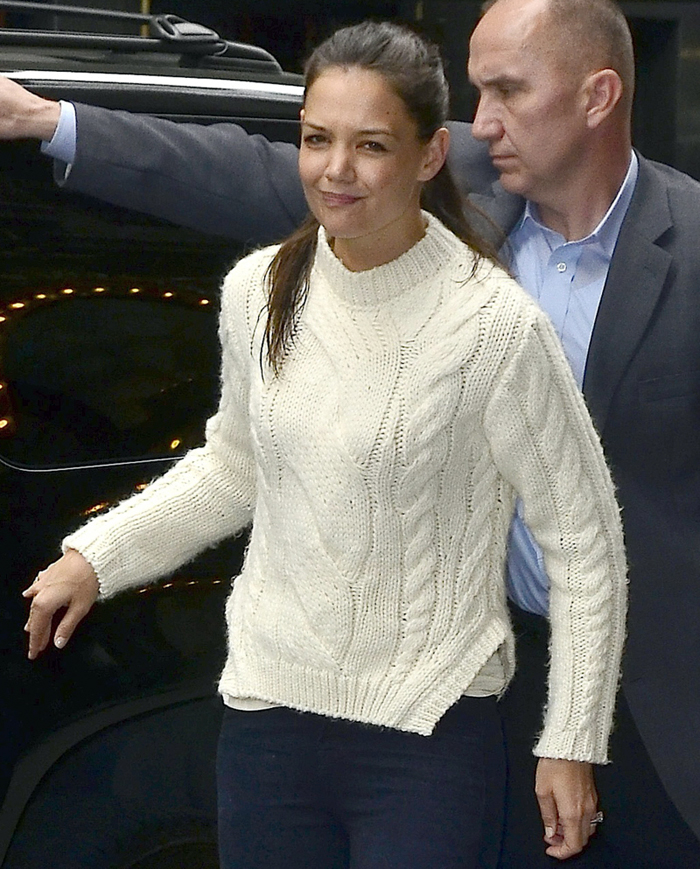 A little over a week ago, Katie Holmes and Suri Cruise resurfaced in New York City after about a month's absence from the public eye following the Oscars. Tom is probably still filming One Shot in very sensitive manner, but his girls are in NYC for the first time since the MI4 promotional photoblitz that took place last December. Since their emergence from probable reprogramming, Katie and Suri have been papped all over the place and while entering and exiting their apartment building. As always, Suri has been incredibly fashionable, but Katie's look has been decidedly unkempt. In particular, the Mail has been giving her hell for stepping out with wet hair and badly applied makeup. While Katie likely hasn't gone entirely make-up free, it sure looks that way in a few photos, and In Touch reports that this is a very calculated move on Katie's part. It seems that Tom loves it when his wifey gets all dolled up; he can't stand it when she steps out looking slightly less than perfect, and Katie is well aware of this. So Katie is reportedly doing all of this on purpose just to put her foot down and show Tom that she's not entirely under his thumb. Is it true? Who knows, but go Katie: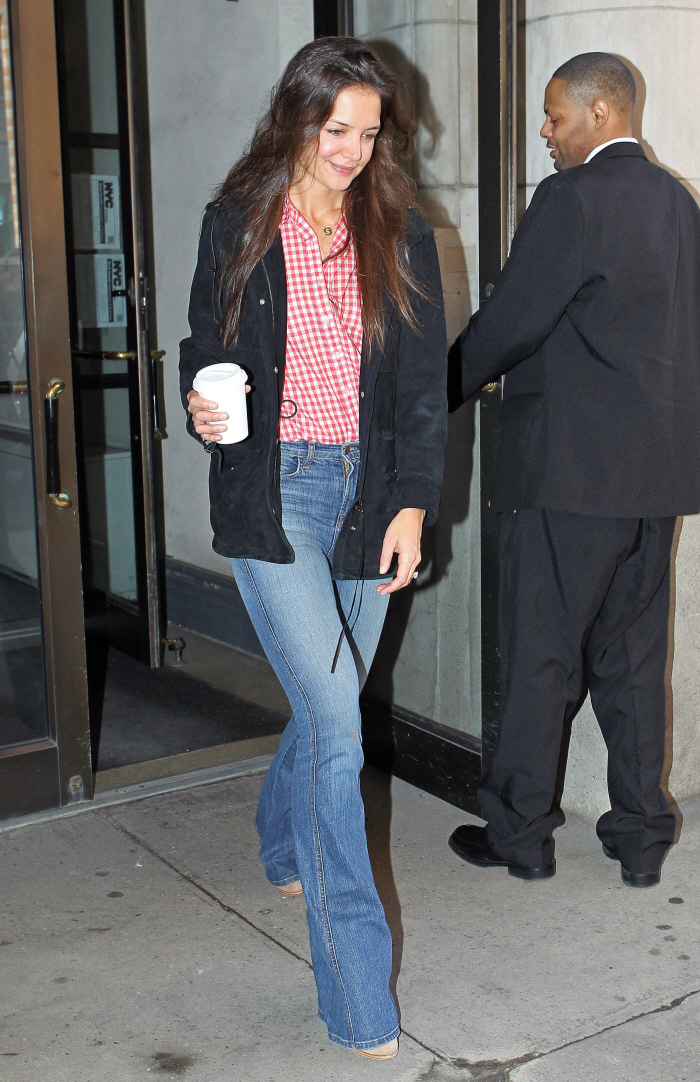 Fight the power! Katie Holmes appears to be rebelling against her husband, Tom Cruise. According to a friend, Tom, 49, prefers that Katie, 33, never leave the house unless she looks perfect, but lately she's been running around town dressed casually and sans makeup one day a week. "Tom can be controlling, but Katie no longer lets it get to her," the friend says. "there are days when she leaves the house without even taking a shower. He wants to project a glam image at all times, but Katie finds it exhausting." Hope she knows there's low-maintenance — and just gross.
[From In Touch, print edition, April 9, 2012]
In Touch is officially branding Katie's strategy as "no-makeup Mondays," but I've gathered photos from assorted days of the week, none of which were taken on a Monday. So this story might be total crap and only based upon Katie getting a little bit lazy with her grooming habits. While she doesn't look that bad without makeup, her hair has been pretty stringy lately. At least she could blow dry it before heading out, right? Maybe add at least a little eyeliner and mascara too. Poor Tom must be having fits, and I can sort of see his perspective on this. After all, he never leaves home without makeup (or his cute little lifts), so he probably figures it's just the thing to do. One must look pretty at all times according to Tom.
These next few photos are described by Fame/Flynet as Katie resembling "a member of ZZ Top," but I'm getting much more of a Cousin It vibe. Either way, it's not a good look.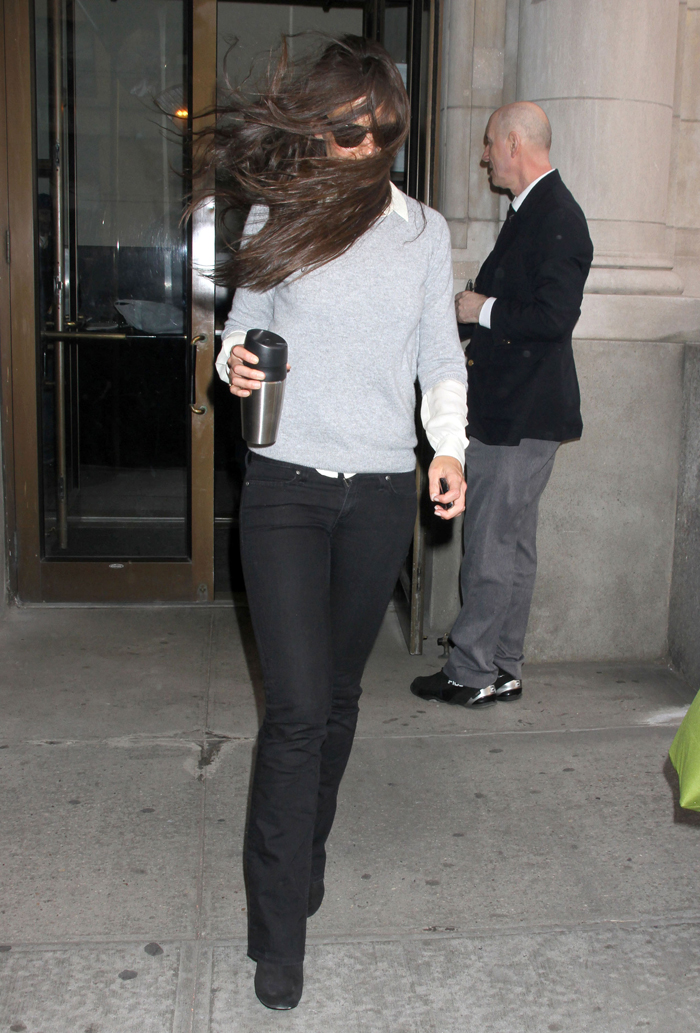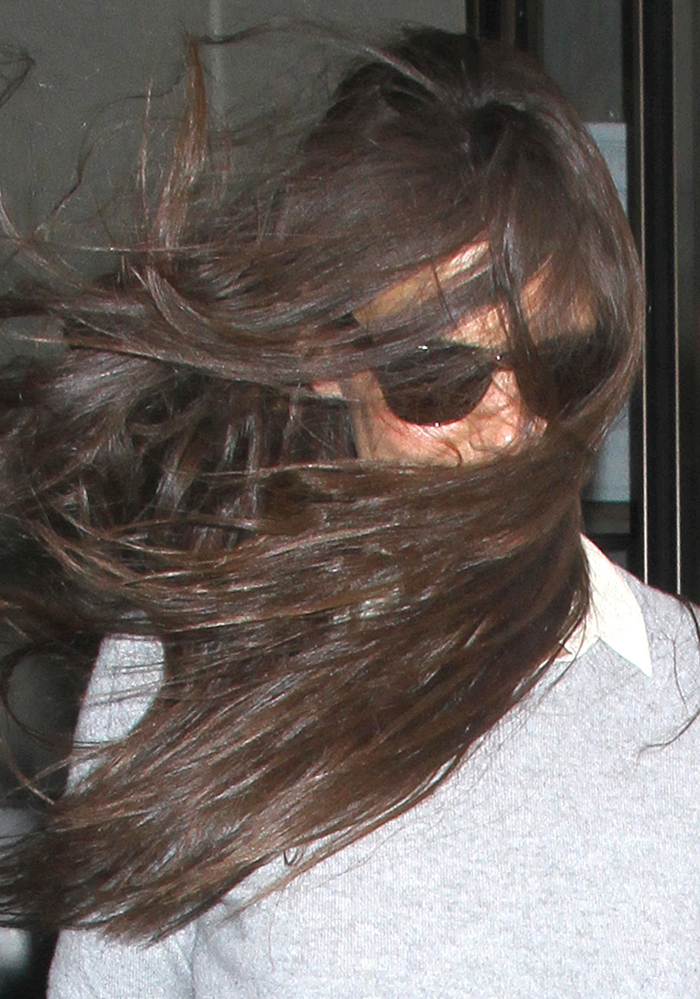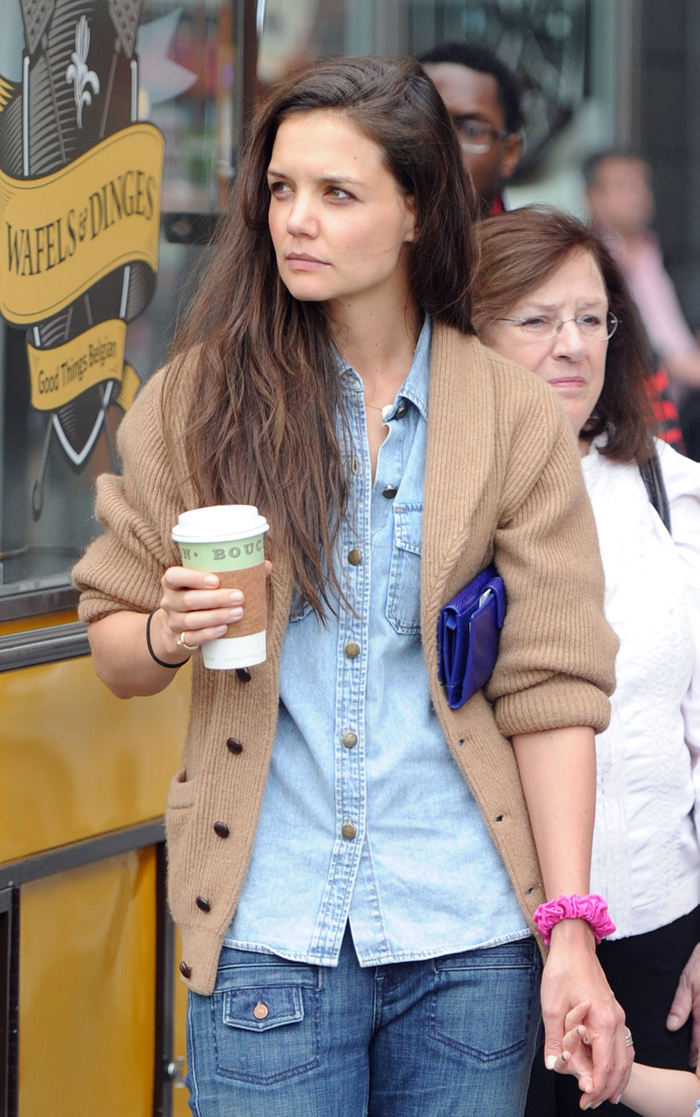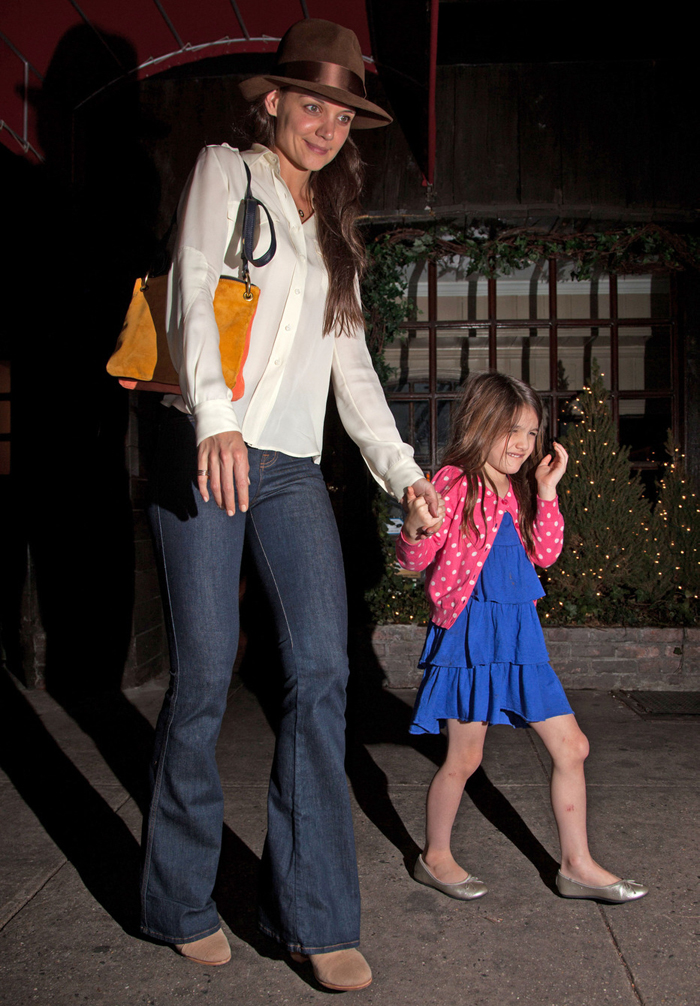 Photos courtesy of Fame/Flynet and Pacific Coast News