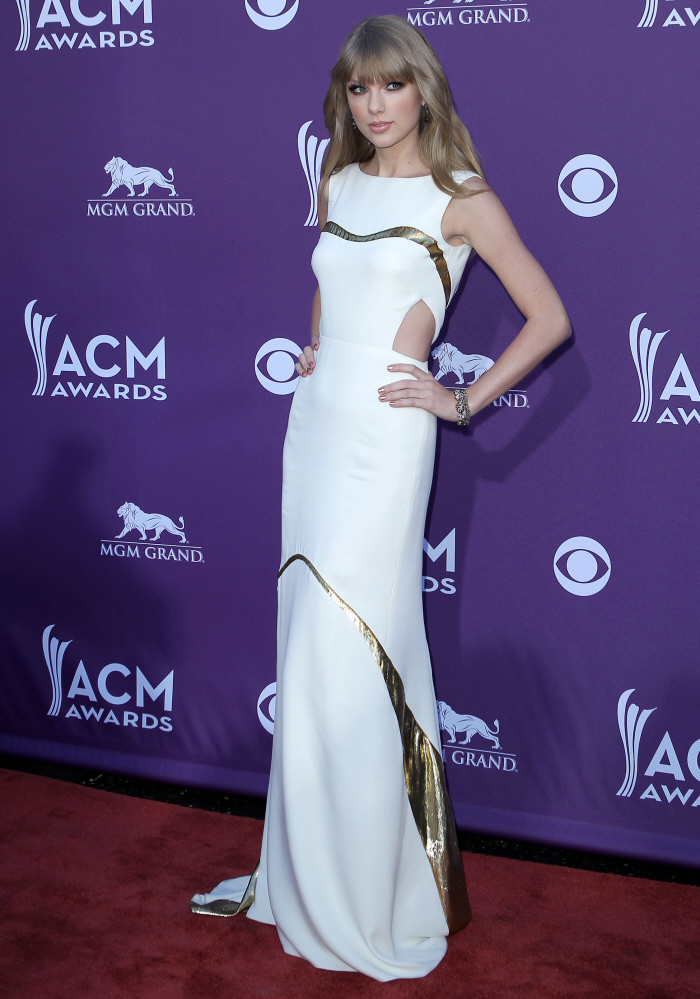 I always get the country music awards shows confused, probably because I never watch them (or listen to country music). Last night was the… Academy of Country Music Awards. It was held in Las Vegas, not Nashville. Shock! If you'd like to read some highlights of the event, go here. We're just going to cover the fashion from the event. Let's start with everybody's golden girl, Taylor Swift. Swifty wore J. Mendel, one of her favorite designers. She's always in J.Mendel, but usually Swifty doesn't go for such a "clean" look. The cutouts are a surprise too – decidedly "mature" for Swifty. As for her hair… I don't hate these bangs on her. Previously, Swifty has worn wigs or hairpieces with really thick, too-shaggy bangs which didn't suit her at all. But these bangs are okay. Not amazing, but not bad. Basically, I like this whole look, although there's something vaguely Star Trek about it.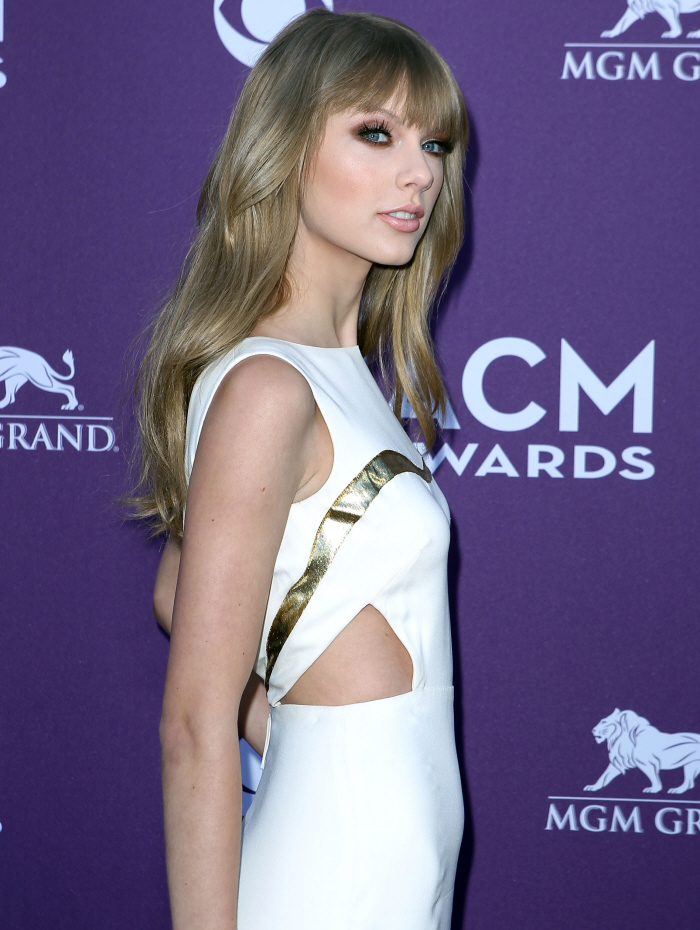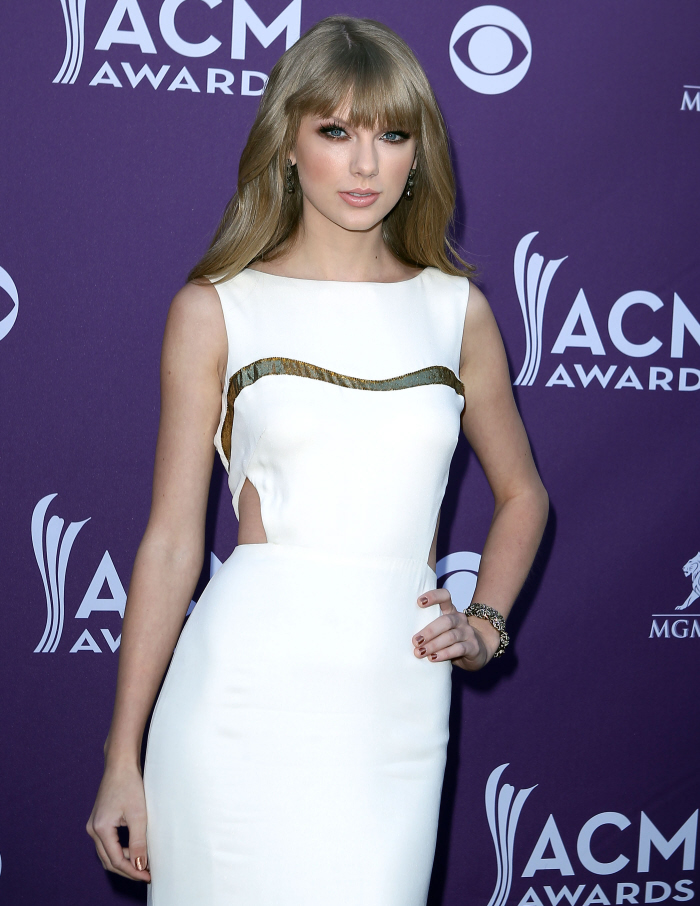 Here's Nicole Kidman in L'Wren Scott. Is it just me, or does Nicole look great here? I'm primed to love anyone in L'Wren, who I think is one of the most talented designers working today. Plus, I love the constructed minimalism of the dress, and how this seems like the kind of thing Nicole would have worn a decade ago, before her face was crazy. Speaking of her face, it looks pretty good from a distance. There were no closeup photos of her lips, that's what I'm saying. Also: I've never noticed Keith Urban's earrings before. Very sketchy. He seems underdressed, I think. It's the plaid shirt – it doesn't belong at an awards show.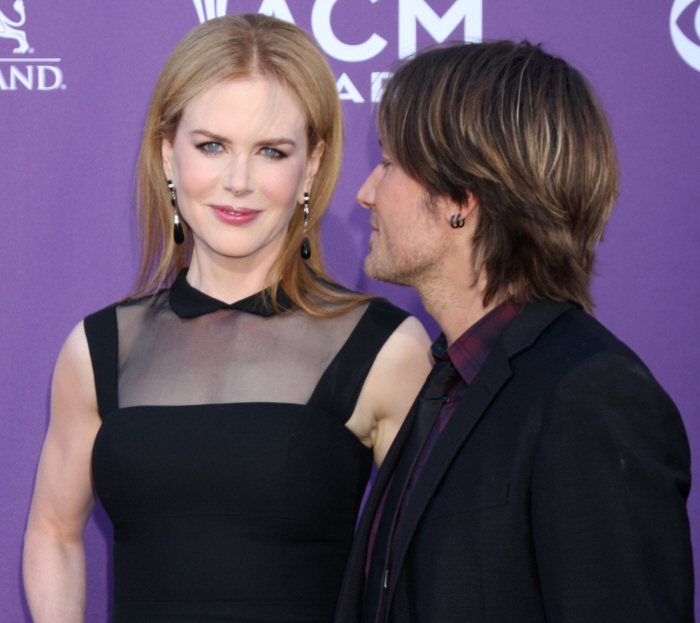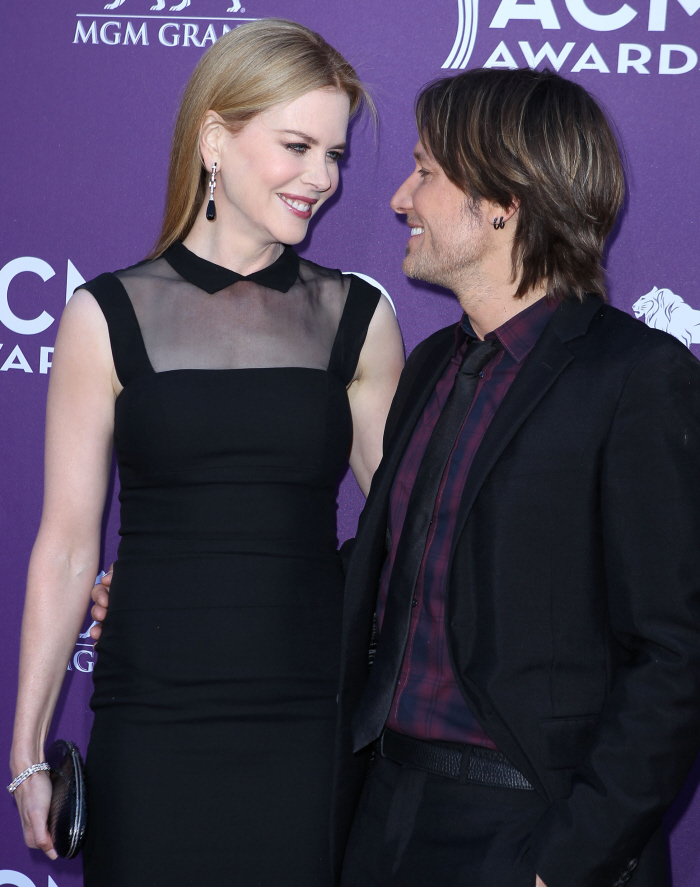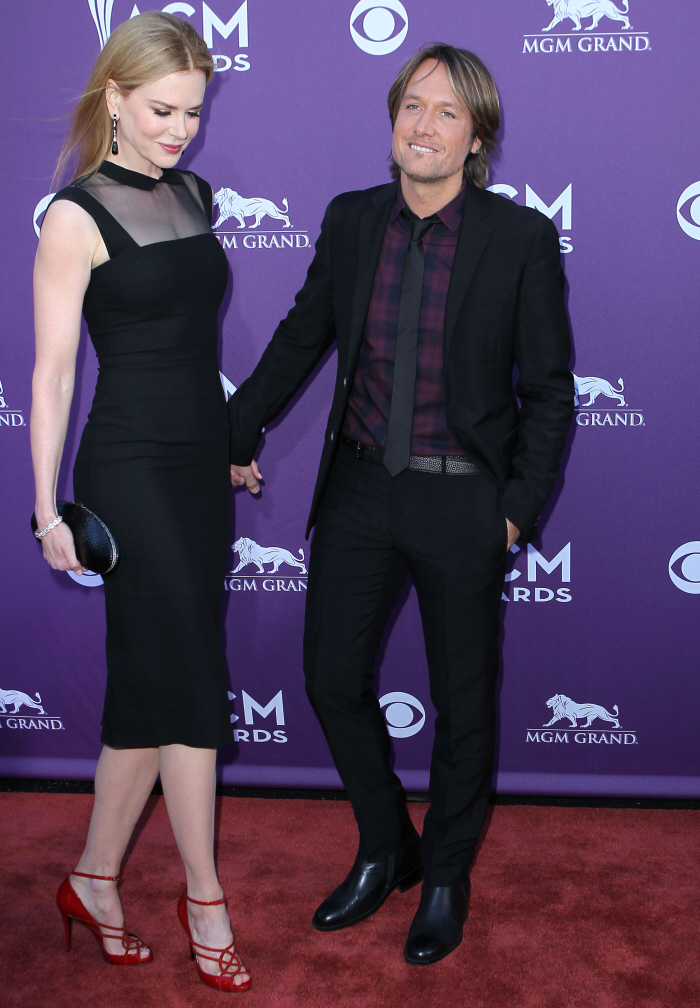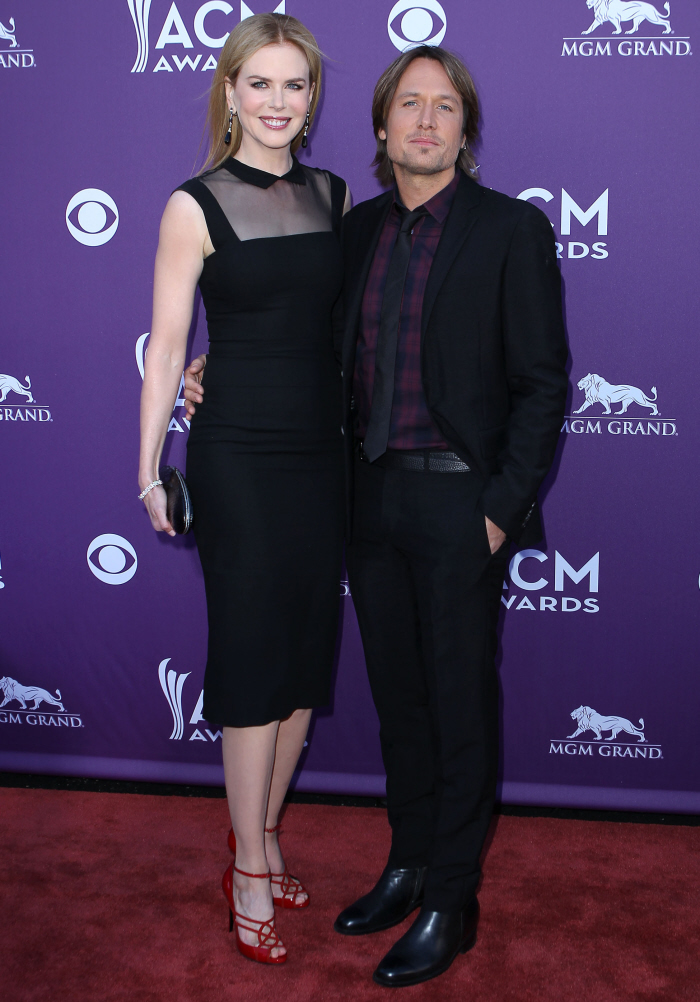 Photos courtesy of WENN.