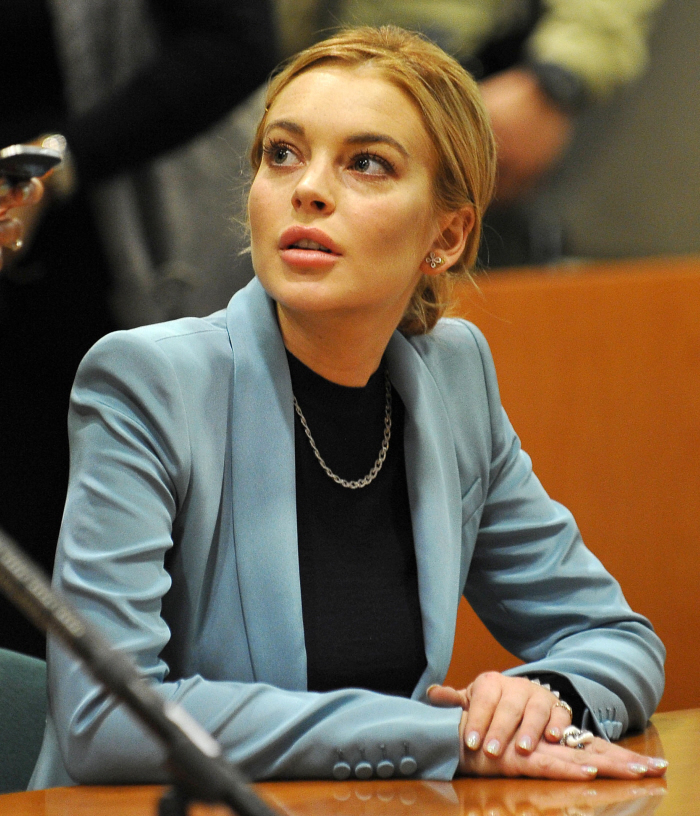 Ugh, I don't even know with this crackhead. I was actually going to do some research for this post, just because I couldn't remember – off the top of my head – who Lindsay Lohan last dated in an official way. I'm not talking about "dated" – as in, some random hotel dude who paid Lohan for her services in access and blow. Who was the last dude (or lady) that Lohan dated? There was a rumor about the Cracken and Dennis Hopper's 21-year-old son, but LL threatened to sue over those stories. And of course, there was the Terry Richardson stuff. What does it say about you if your last "boyfriend" was Terry Richardson? Dear God. Anyway, now that the Cracken is tasting the sweet, powdery goodness of freedom, she's thinking about her career comeback, of course. And this role as Elizabeth Taylor is just too, too important to LL for her to screw it up by "dating" anyone.
Lindsay Lohan is focused on her career now that she's off probation and to make sure nothing gets in the way of her upcoming roles, she has sworn off dating for the time being … TMZ has learned.

Sources close to LiLo tell TMZ she wants to avoid any relationships or emotional attachments as she gets ready to shoot her Liz Taylor movie for Lifetime. Our sources say Lindsay wants to devote all her spare time to reading the script and getting Liz's persona down pat … rather than focus on a new relationship.

We're told Lindsay has had her fair share of intense relationships (ya think!?!?) and she doesn't want anything to derail her comeback.

Sorry, boys.
Well, you know Samantha Ronson just broke up with her girlfriend. Methinks this is the Cracken's opening salvo to SamRo, hoping to reel in her ex-girlfriend for one more go-around. That makes me feel sorry for Samantha, honestly. LL has crack-stalked her for years, and while the crack-stalking is really funny (because LL thinks she's being clever), it's also really scary. If Lindsay and Samantha weren't both women, Lindsay's stalker behavior would be seen as a lot scarier and more threatening. Hopefully, LL is over it. Hopefully, LL is leaving Samantha alone. Hopefully, this report is just about Lohan's romantic life, and not her career as a cracked-out call girl.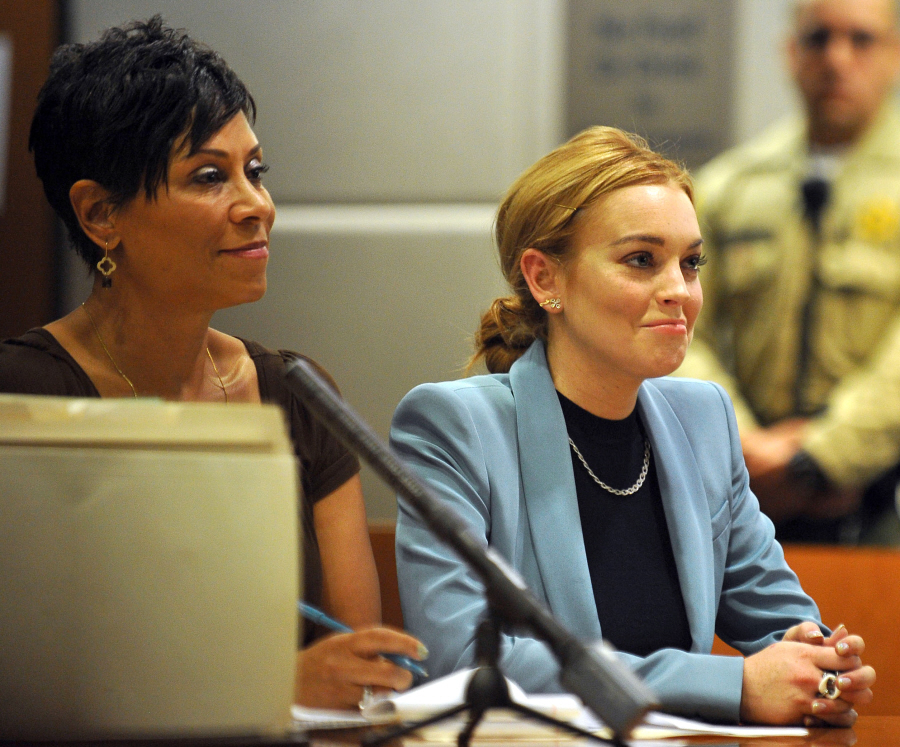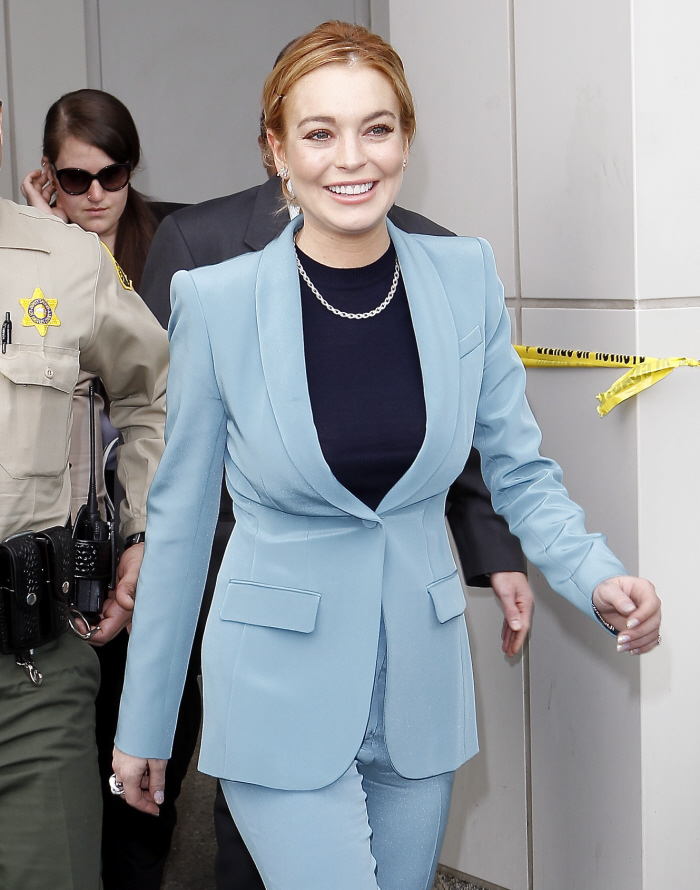 Photos courtesy of Fame/Flynet and WENN.