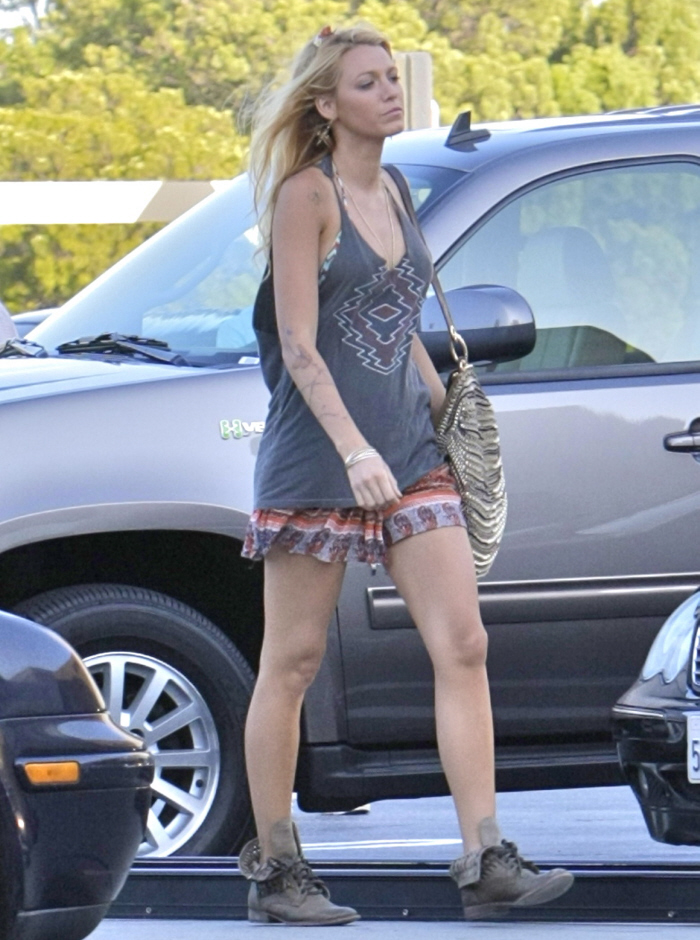 I feel like I've been hearing about Oliver Stone's new film, Savages, for so long. It's got a lot of hype, and it's got a supporting performance by tabloid darling Blake Lively, so that gives the film a little extra media buzz. The basic plot line is: Taylor Kitsch and Aaron Johnson play California drug dealers who run their operation smoothly, professionally, and with little violence. Their shared girlfriend is played by Blake Lively, in what seems like a T&A-heavy role. A Mexican cartel comes in and wants to join up with the California boys – I spy Oscar-nominated actor Demian Bichir in a small role as part of the Mexican cartel. Then Benicio del Toro is around… he's like the cartel's enforcer, I think. And Salma Hayek runs the cartel? And Salma's wig is terrible. John Travolta is in there too, as DEA or FBI (I can't tell). Anyway, the cartel kidnaps Blake Lively and chaos ensues.
Are they really going with the "Love Gets Savage" tagline? Because that just makes me think of Dan Savage. Anyway… it looks good. I feel like it's Oliver Stone's version of a Quentin Tarantino and/or Robert Rodriguez film – Oliver Stone is even borrowing some of Tarantino and Rodriguez's favorite actors! This also feels like the film Traffic was going to be before it got all moral, right? No disrespect to Traffic – love some Don Cheadle. And that's the film that got Del Toro his Oscar.
As for Blake Lively and her performance… I can't tell. She's not blowing me away in the trailer, but really – no one is. I'll probably see this in the theater, but it's not one of the summer films that I just can't wait for (like Prometheus!). If you want me to judge Blake just from the trailer, I'd say that she's probably going to be underwhelming, like always. That voiceover sounds particularly bored, and she seems to do an awful lot of mouth-breathing.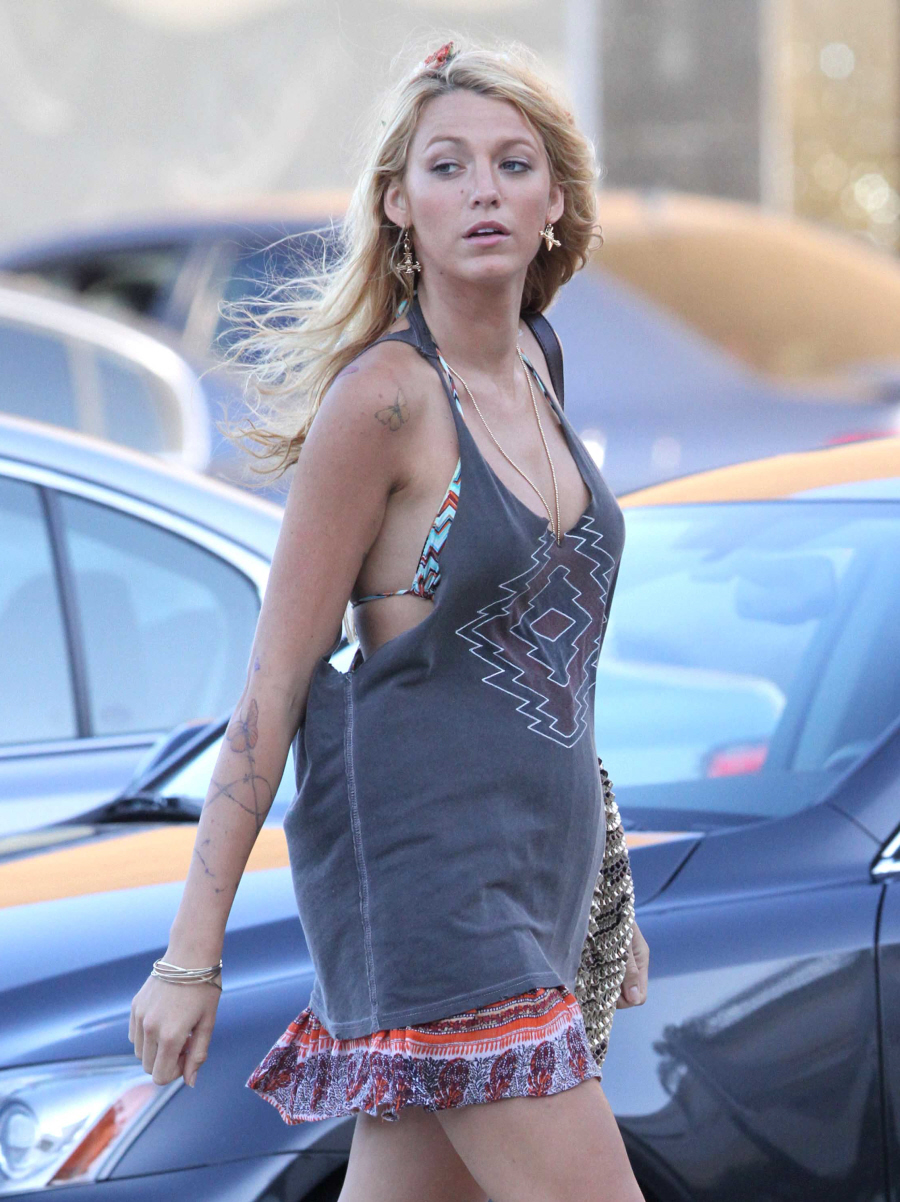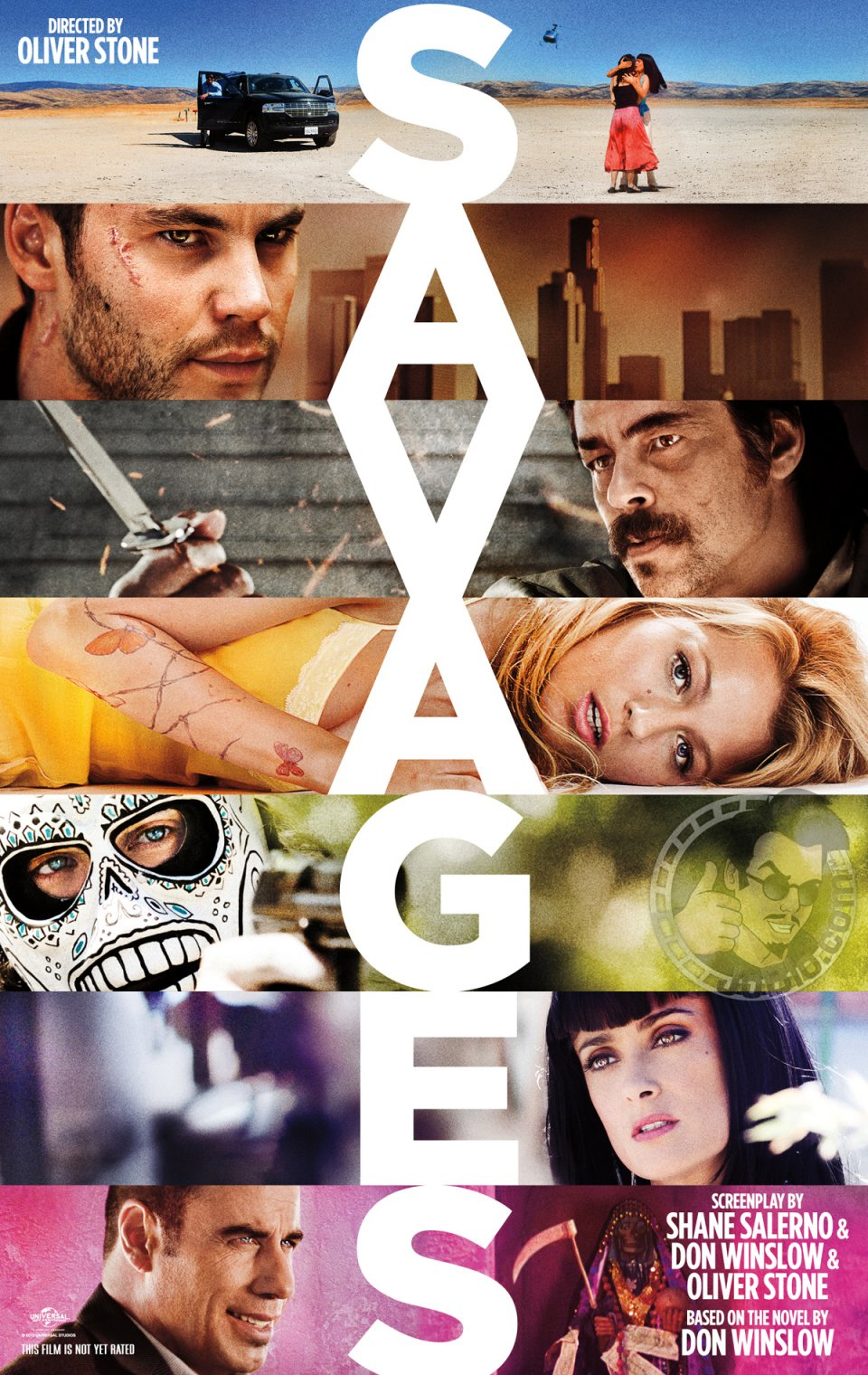 Photos courtesy of Fame/Flynet and WENN.