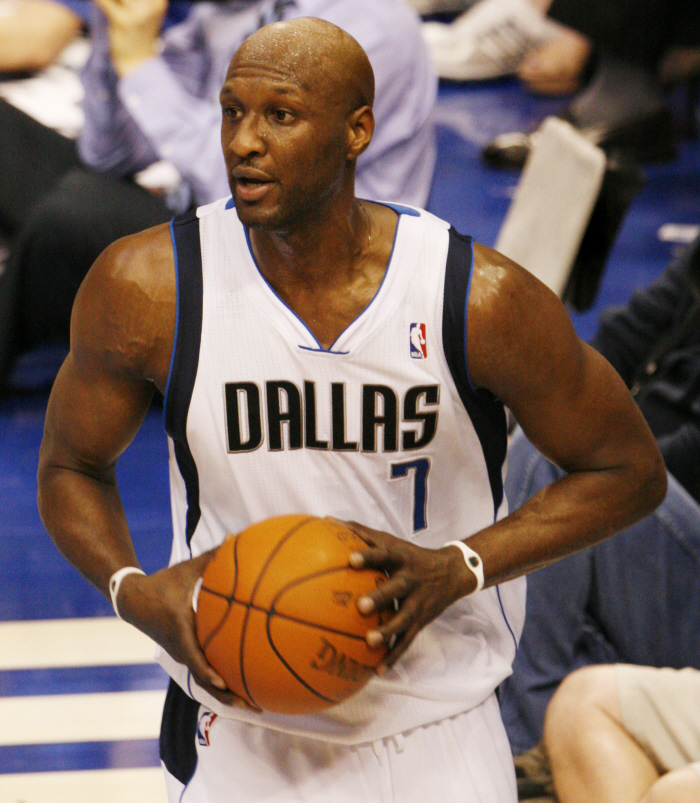 Back in December of last year, Lamar Odom was traded from the LA Lakers to the Dallas Mavericks. I haven't watched Khloe Kardashian & Lamar's E! show, but I know that the current season is all about "the move" to Dallas and how rough it is on both of them. Well, SURPRISE! Lamar is no longer with the Mavericks. When you're talking about sports, do the same rules apply like you're talking about celebrity breakups? Like, can I say "Lamar broke up with Dallas" or "Dallas dumped Lamar"? Or do I have to just go with the official-sounding "They broke up with each other. They meant a lot to each other and they will remain friends, at least until the Mavericks start strutting around with some barely legal girl with busted extensions and then all bets are OFF"?
Where will Lamar Odom end up next? The 32-year-old NBA player announced he will no longer be playing for the Dallas Mavericks Monday, despite joining the team just four months ago. "The Mavericks and I have mutually agreed that it's in the best interest of both parties for me to step away from the team," Odom told ESPN in a statement.

"I'm sorry that things didn't work out better for both of us, but I wish the Mavs' organization, my teammates and Dallas fans nothing but continued success in the defense of their championship."

According to ESPN, Odom will likely be listed as inactive for the rest of the season. Instead of being formally released, the Mavericks can trade him after the season ends in conjunction with the draft. "Any team that has Odom on its roster as of June 29 must buy him out by that date for $2.4 million or otherwise accept responsibility for the full $8.2 million that Odom is scheduled to earn in 2012-13."

During his four-month stint with the Mavericks, Odom was temporarily reassigned to Dallas' D-League (development league) to tend to personal matters.

Odom has previously played for the Los Angeles Clippers, Miami Heat and Los Angeles Lakers. When he was traded to the Dallas Mavericks in December, his wife Khloe Kardashian, 27, left California — and her family — to support him.

"What we have is pure and it's always going to be here," she said on their E! reality show, Khloe and Lamar.
Ever since the move to Dallas, the tabloids have been harping on and on about Khloe and Lamar's "marriage crisis" – some reports even claim that Lamar's trade is one of the biggest problems in Khloe and Lamar's marriage. Whatever – if Lamar sits out the rest of the season, what does that do for his career? It hurts him a lot, right? Will other teams even want him after this season? Is Lamar through? All good questions for someone who doesn't follow anything involving balls? Maybe Khloe and Lamar will return to LA and Lamar will just be a "former player" who lives on his investments…? Sure.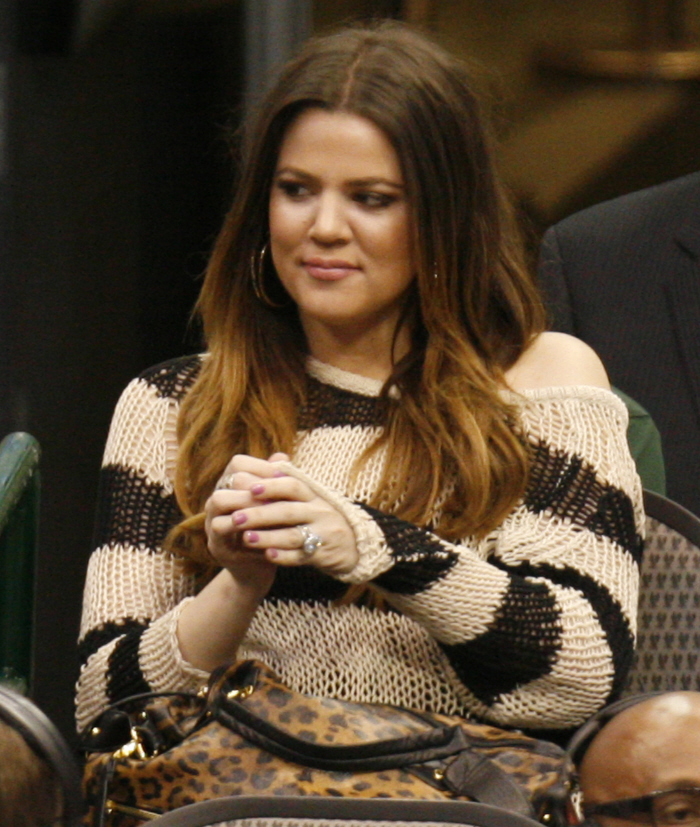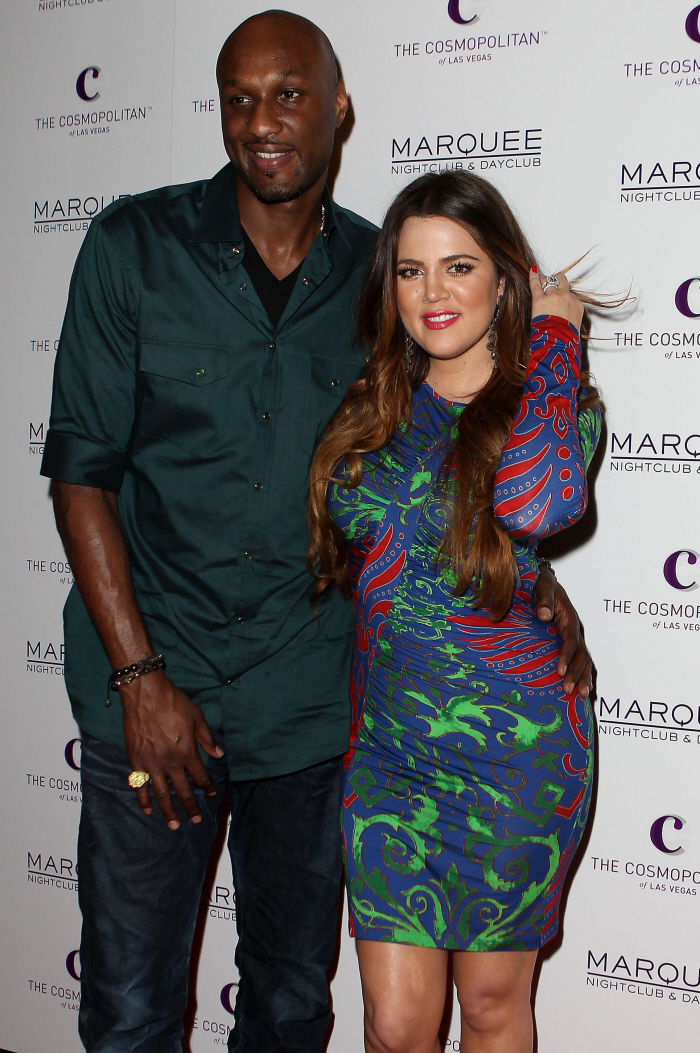 Photos courtesy of WENN.