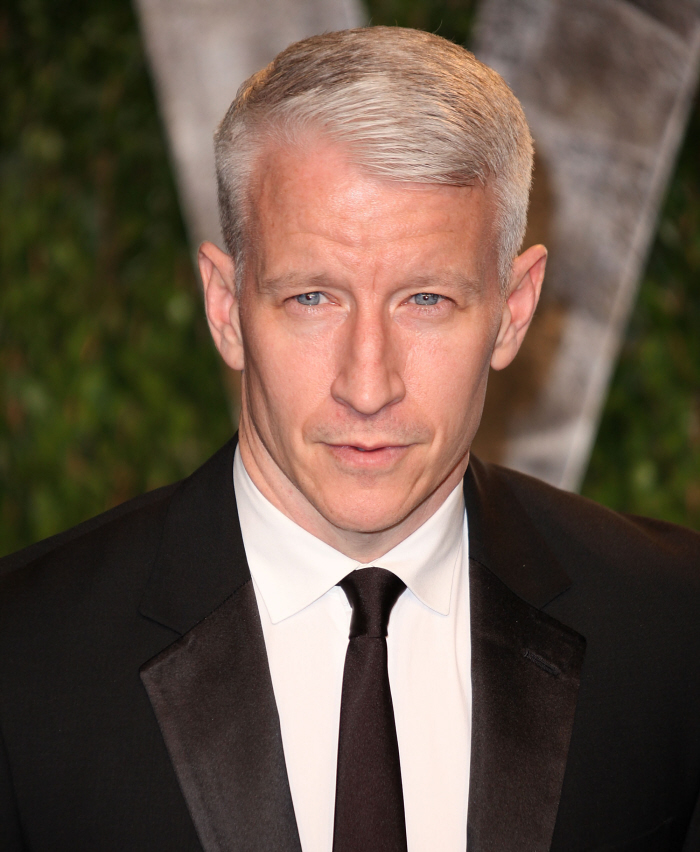 Last year, Anderson Cooper made headlines when he tried to report on an incident involving Gerard Depardieu relieving himself in front of his fellow passengers in the middle of a plane. When Anderson tried to go through his news copy, he ended up in one of the best giggle fits ever. It helps that Anderson giggles like a little girl. It also helps that you could actually see Anderson fighting his reaction, trying to be professional, and then just giving in to his full-on giggle fit. Anderson later had to explain himself, hilariously saying that he's always giggled like a "13-year-old girl." Well, it happened again. Last night on AC 360, Anderson was trying to do a funny bit about Dyngus Day, an annual Polish-American tradition to celebrate the end of Lent. The CNN video is below – skip ahead to the 1:30 mark to see Anderson's complete giggle fit. He completely loses it with the phrase "a tap from a pussy willow branch…"
If it had been me, I would have lost it with the line "pussy willow welts." He is just too cute, isn't he? I hope someone remixes a compilation of Anderson Cooper's giggle fits. For science! And for Michael K.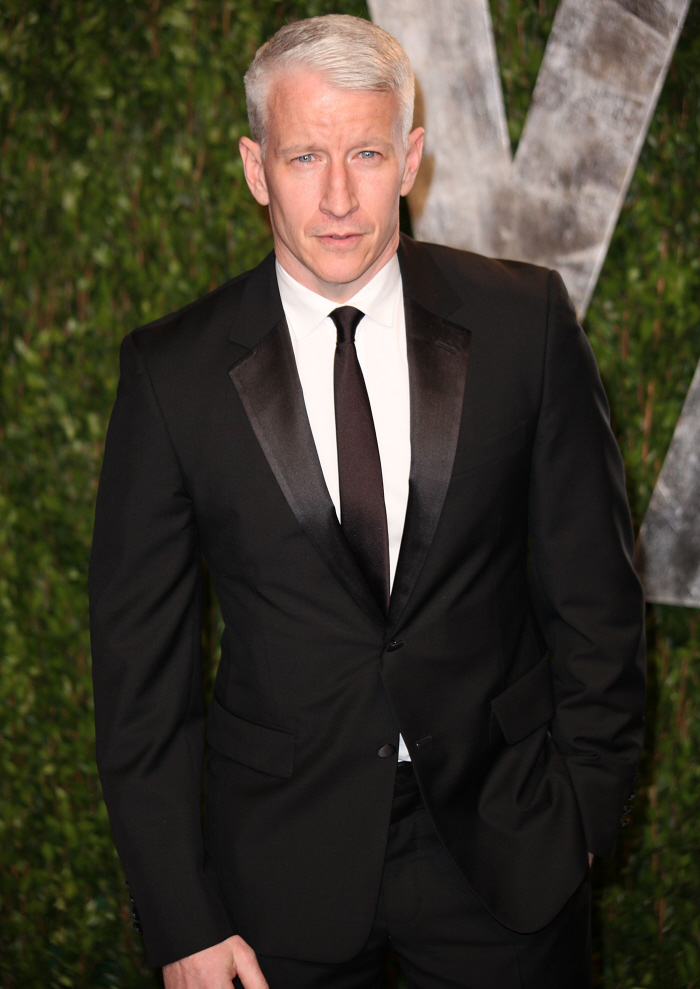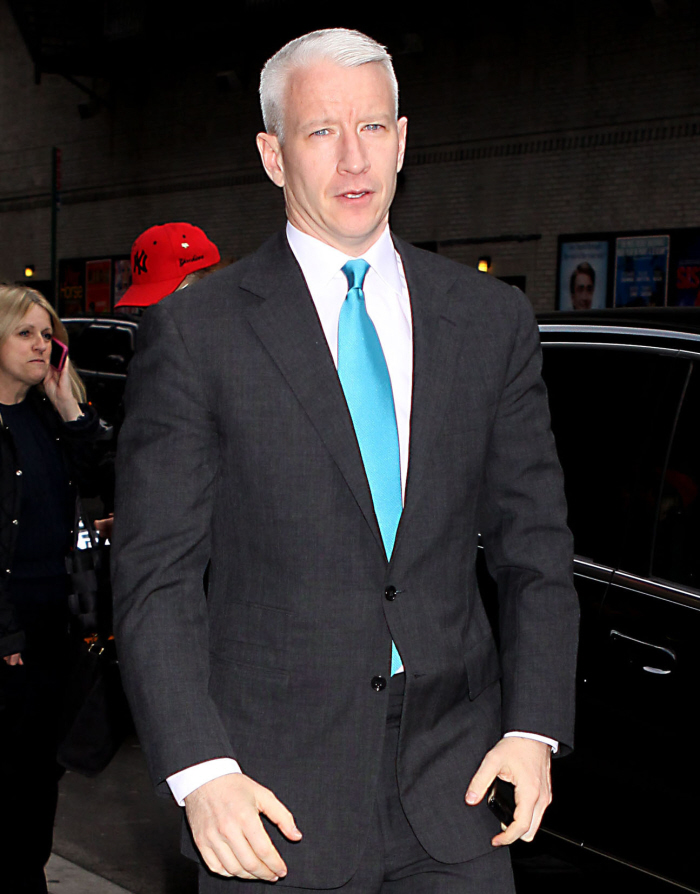 Photos courtesy of WENN.