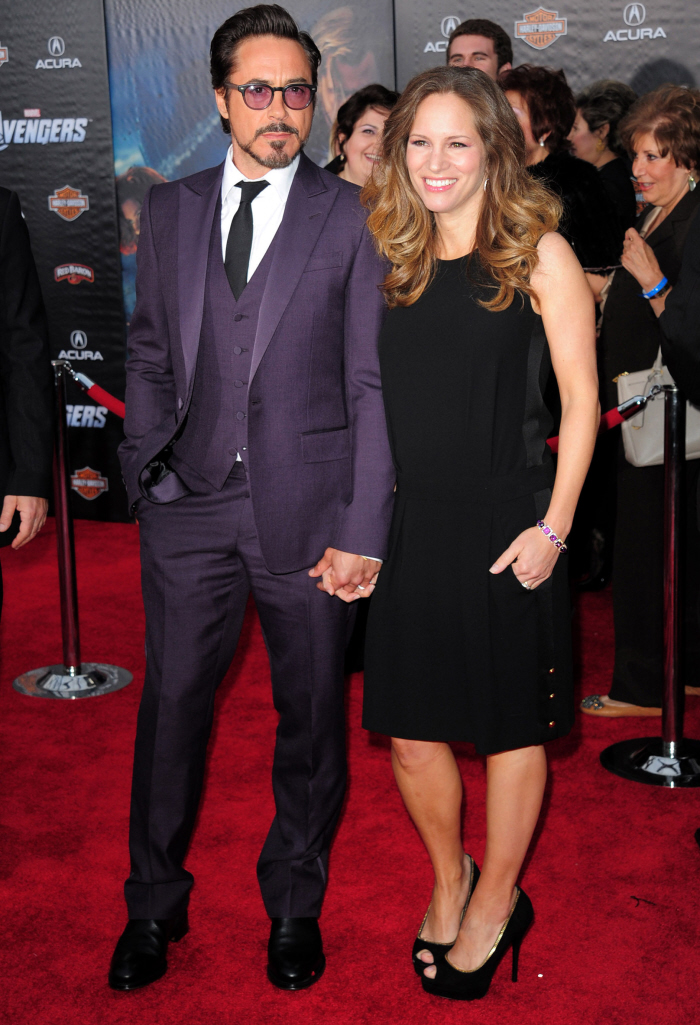 Here are all the dudes from the sausage party red carpet for the LA premiere of The Avengers. I already covered "the jiggle" of the red carpet, Scarlett Johansson, here. But let's be real – it's all about the dudes for this film. It looks like everybody showed up and then some, so I don't even know where to start – Mark Ruffalo as Bruce Banner/The Hulk? Chris Hemsworth as Thor? No, let's start with the chairman of this particular board, Robert Downey Jr., who is reprising his role as Tony Stark/IronMan. This is their first red carpet since RDJ's wife Susan gave birth to the couple's first child together, a boy they named Exton Elias Downey. I LOOOOOVE RDJ's purple suit.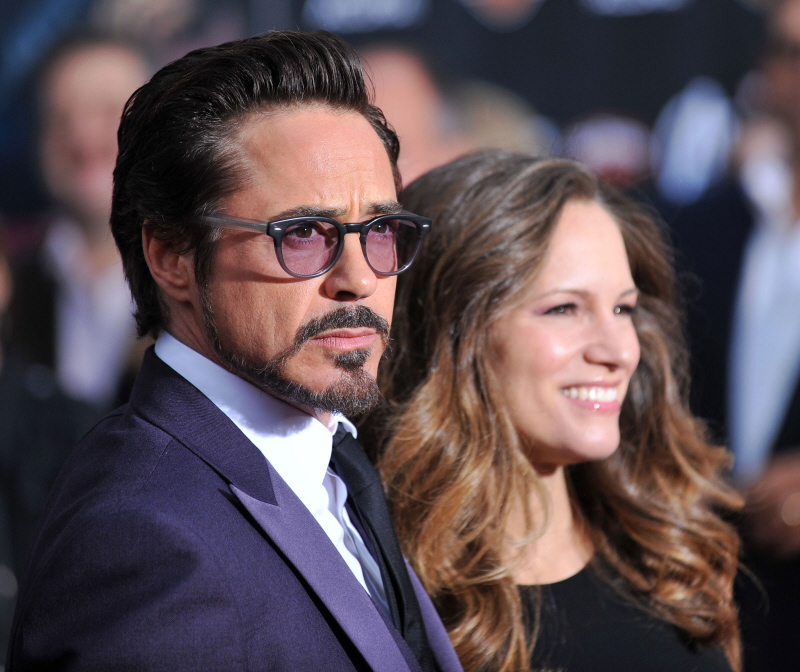 Alexander Skarsgard was there with his dad, Stellan. I love his dad – he's such a talented actor. Alex looks… tired? Exhausted, really. Too many ladies, too little time.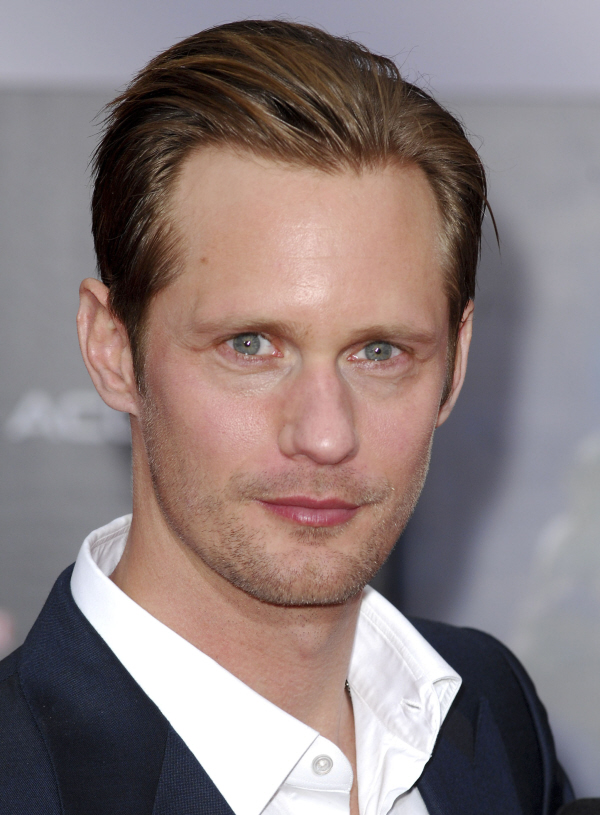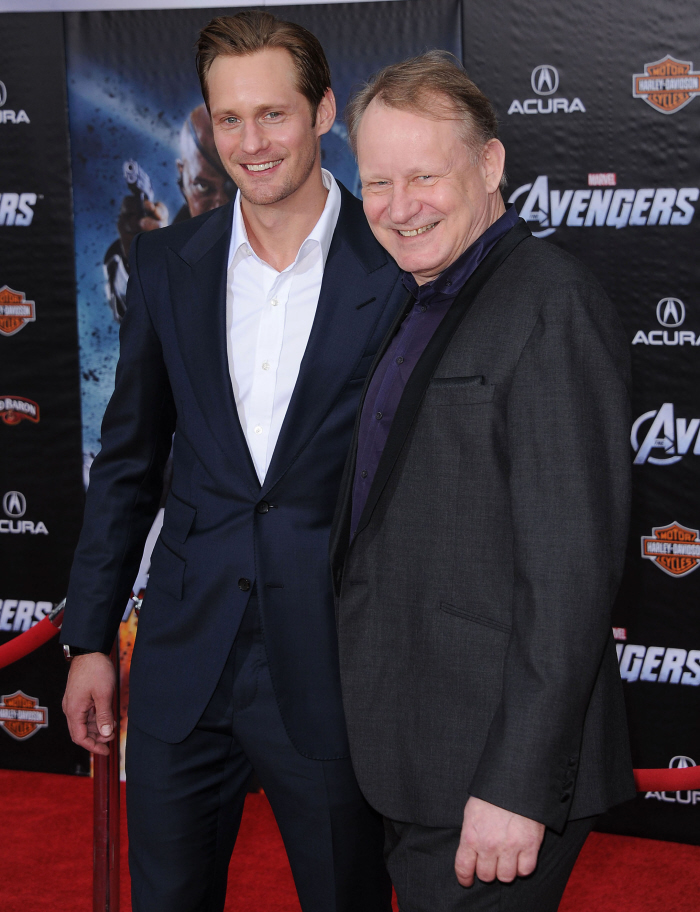 Chris Hemsworth is very, very pretty. He looks nice in a three-piece suit too. But he does nothing for me personally. I don't like 'em when they're this pretty.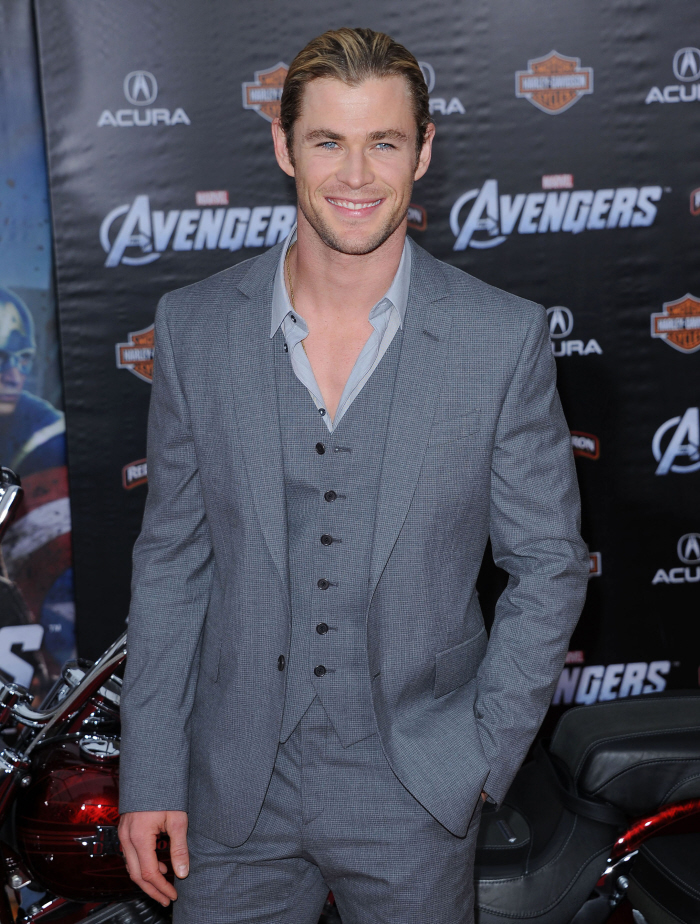 Chris Evans is Captain America, and… well, I normally like him a lot, but the combination of bad hair and bad suit is leaving me cold.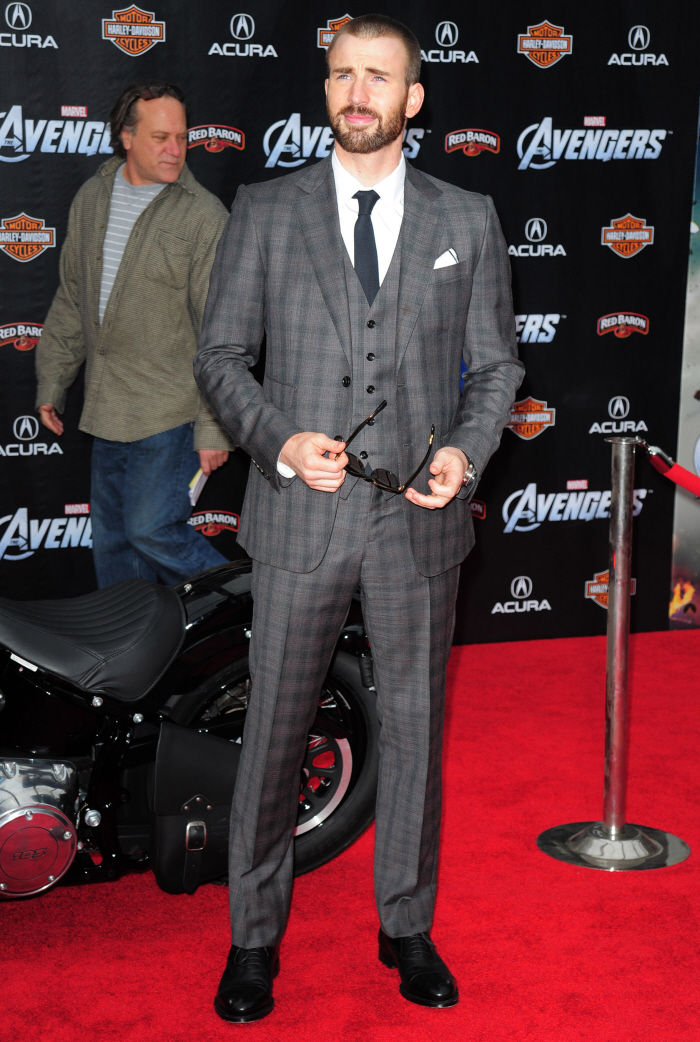 I'm starting to see the Tom Hiddleston thing more and more. I like the shade of ginger he's working, and God knows, I love a tall bastard. Tom might be one of the best-looking guys at the premiere.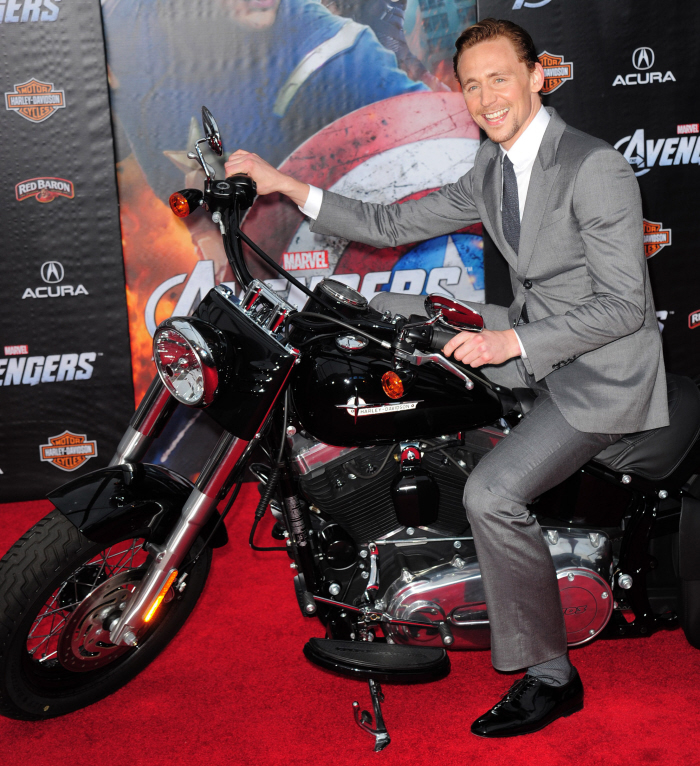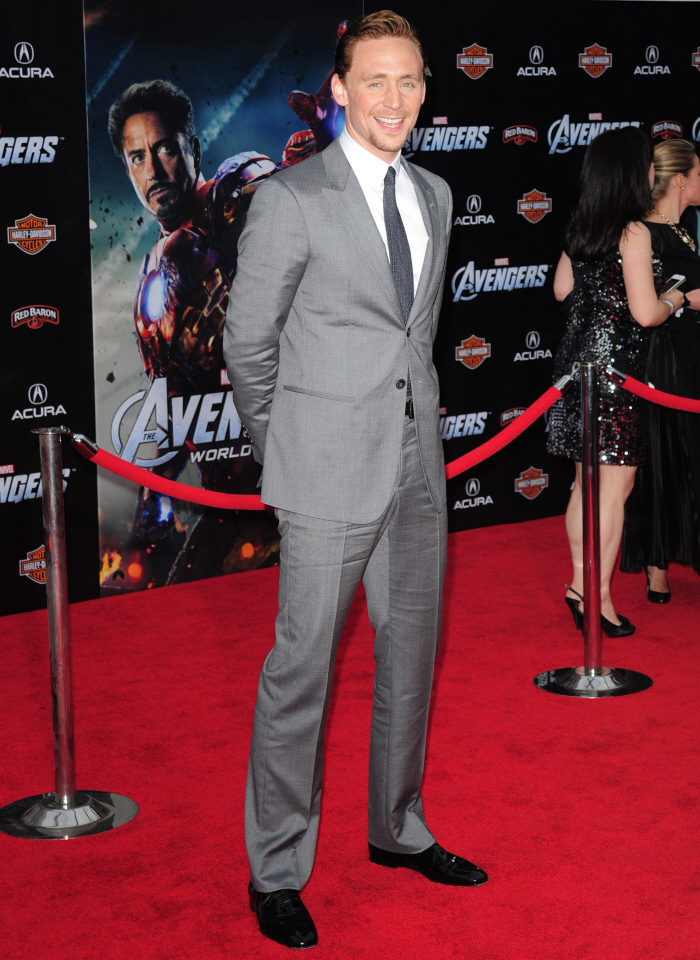 Y'all know I love Jeremy Renner, but this look is a giant NO. He looks like Tom Cruise in Rain Man, right? I would have liked this look better if he paired his too-light suit with a simple white button-down shirt, no tie.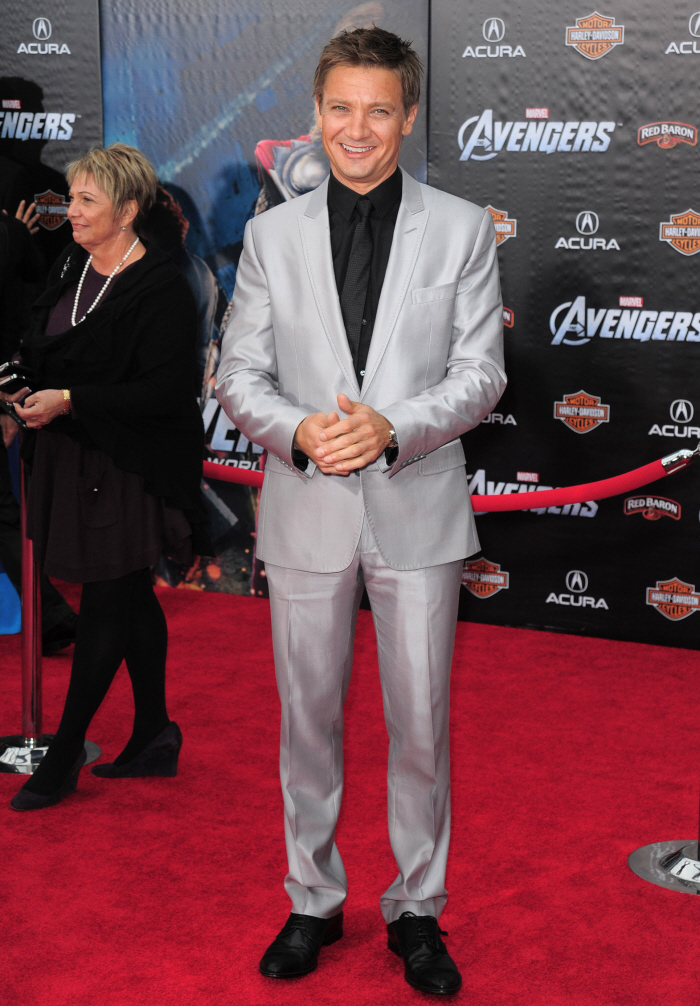 And last but not least, Mark Ruffalo and his wife, Sunrise. So, so, SO cute. Love them both. Him especially.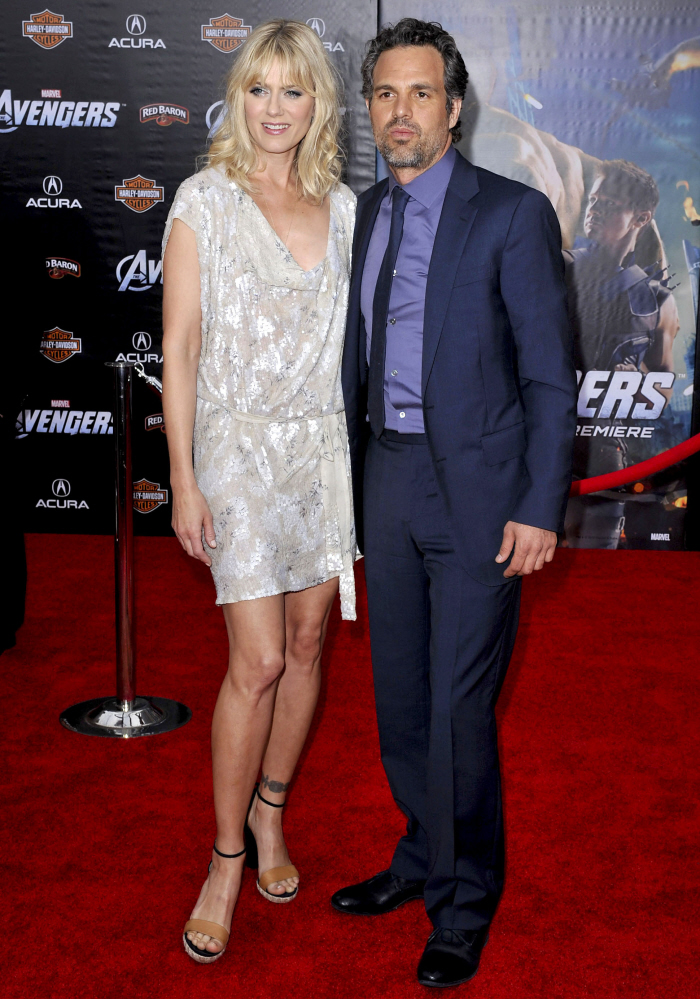 Photos courtesy of WENN.