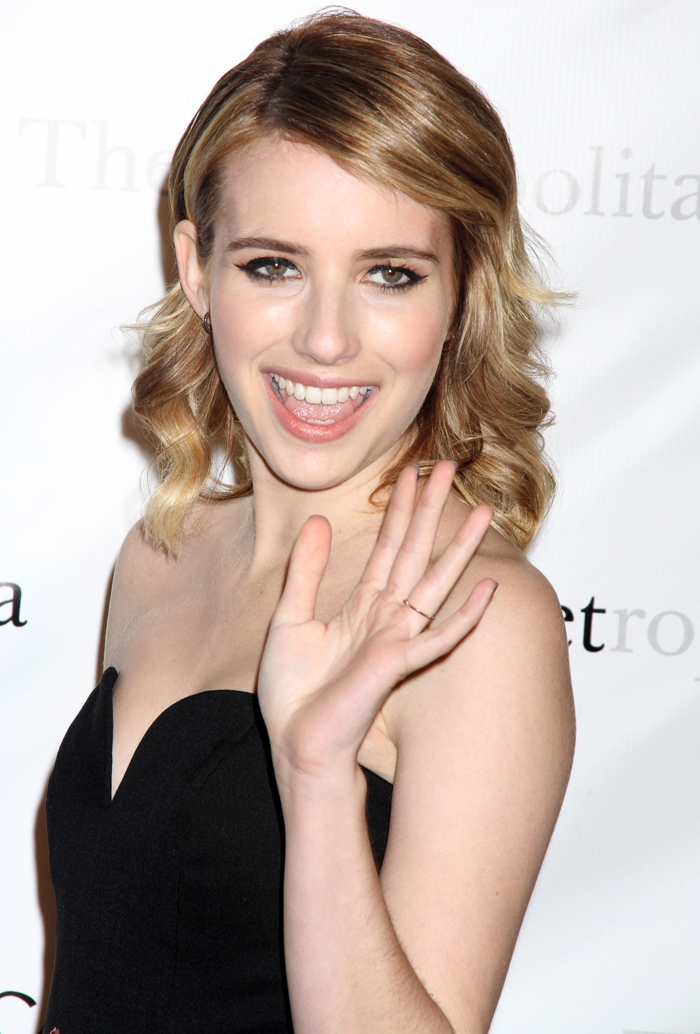 A few short years ago, Hollywood was really trying to make Emma Roberts happen. She was the new Nancy Drew and also starred in family friendly movies like Hotel for Dogs and Aquamarine. Then she had a bit role in Valentine's Day and a larger one in Scream 4, but something seemed to fall apart in the aftermath to the point where — despite all the nepotism (which Emma has denied exists) that comes with being Julia Roberts' niece — Emma decided it was a good idea to star in a movie called The Girl with the Tramp Stamp Tattoo. What gives?
In the meantime, Emma has been dating and dumping Chord Overstreet, whom she was rumored to have treated badly, and she's just gotten back together with him, but he looks embarrassed to be seen with her. That's not the only bit of strangeness in Emma's life right now though, for she deferred college after one semester, and this week's issue of the Enquirer has a story about how Emma has been hitting the bottle pretty hard lately. So much so that Aunt Julia wants to save her "wild child niece" with some "tough love" to prevent Emma from becoming "next Lindsay Lohan." Ouch.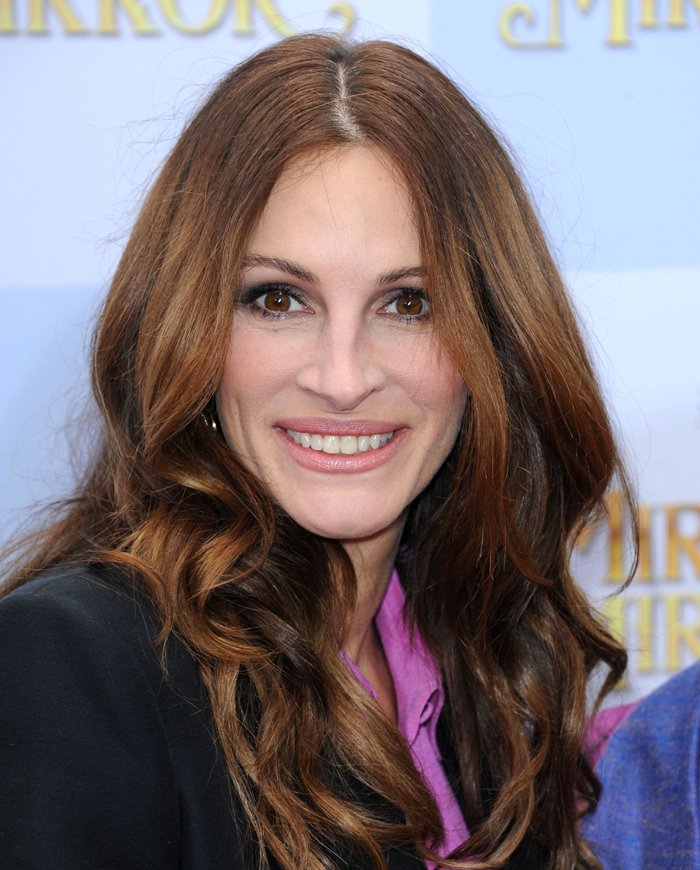 Julia Roberts has stepped in to save her wild-child niece Emma from self-destructing, say insiders. Pals say the 21-year-old actres went off the rails after breaking up with "Glee" hunk Chord Overstreet in January, and now her concerned aunt is begging Emma to move in with her and her family in a desperate attempt to avert a full-scale meltdown.

"Emma is out of control," revealed a close source. "Ever since she and Chord split, she's been on a tear. She's been partying hard in nightclubs and at Hollywood functions even though she's barely of legal drinking age."

Emma got tongues waggng while she was still dating Chord by flirting with 40-year-old actor-ricker Jared Leto at a Hollywood hotspot. And before that, the starlet reportedly needed to be carried out of a Michigan nightclub after partying up a storm at her Scream 4 co-star Hayden Panettiere's 21st birthday celebration.

Her behavior is a huge red flag to her aunt. "She told Emma it woul be best if she moved in for a while with her, her husband Danny and their three kids," said the source. "Julia thinks their calm, family-centric lifestyle will mellow her niece. She isn't going to stand around and watch Emma crash and burn like so many other young stars."

The Pretty Woman beauty is said to be "especially unhappy" about the movie Emma's currently filming, Adult World, in which she plays an adut bookstore worker, according to another source.

"Julia feels Emma's new movie will give her the wrong image," said the second source. "She feels if she can have some control over Emma she can help her avoid some of the pitfalls of the business."

Although Emma's rep denies that her conduct has become a big concern to Julia, the young actress' behavior is especially troubling because substance abuse runs in the family. Her dad, actor Eric Roberts, appeared on "Celebrity Rehab" in 2010 to kick a longtime addiction to marijuana.
[From Enquirer, print edition, April 23, 2012]
It's rather hilarious to think that Julia would be concerned about Emma acting in a film that contains potentially risque subject matter when Julia herself rose to fame immediately after playing a prostitute, right? As far as the drinking and partying is concerned, Emma's a 21-year-old woman. She was never caught engaging in underage drinking, and she's got no DUIs just yet. If this story is true, then Julia probably can't stop Emma from eventually going off the rails if that's the direction in which she's truly headed. Right now, it's too soon to tell. In other words, this is probably a made-up story.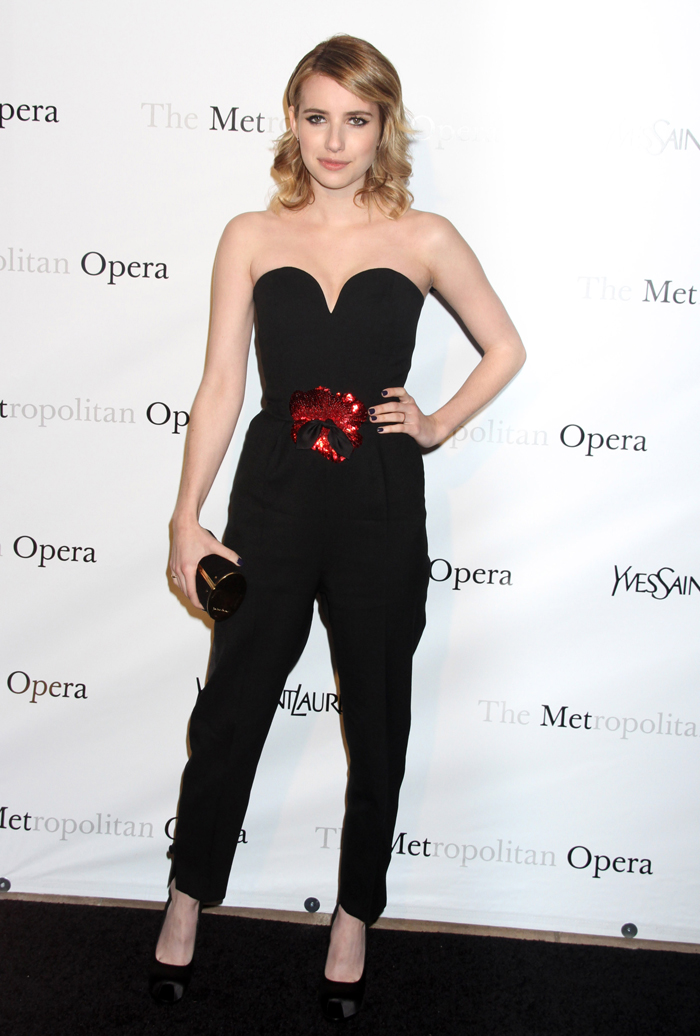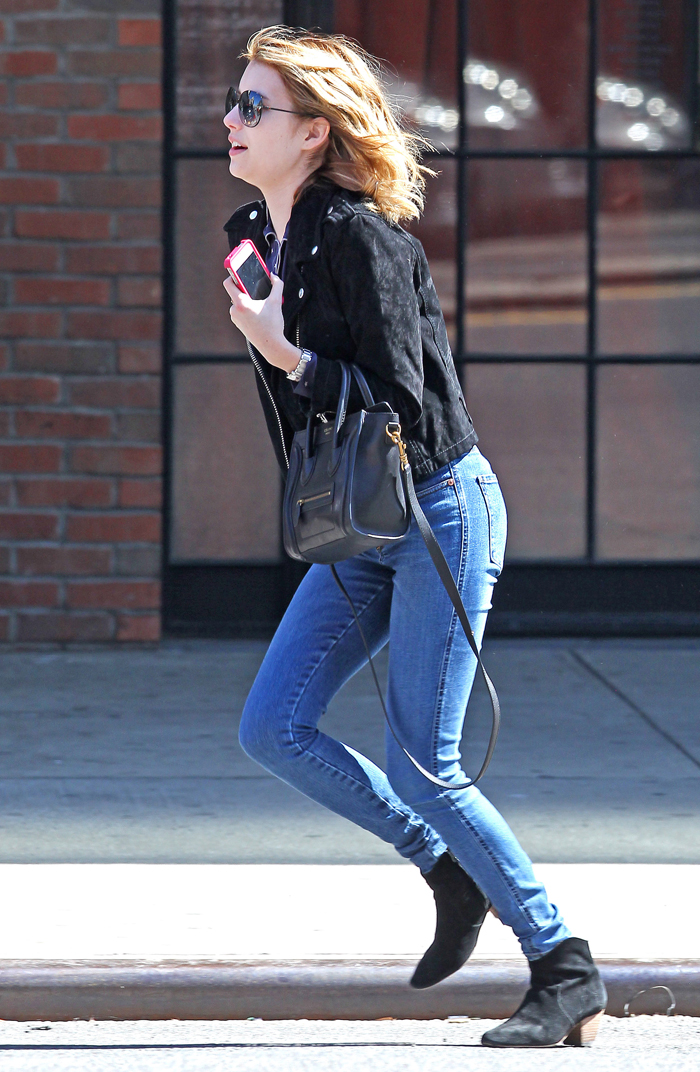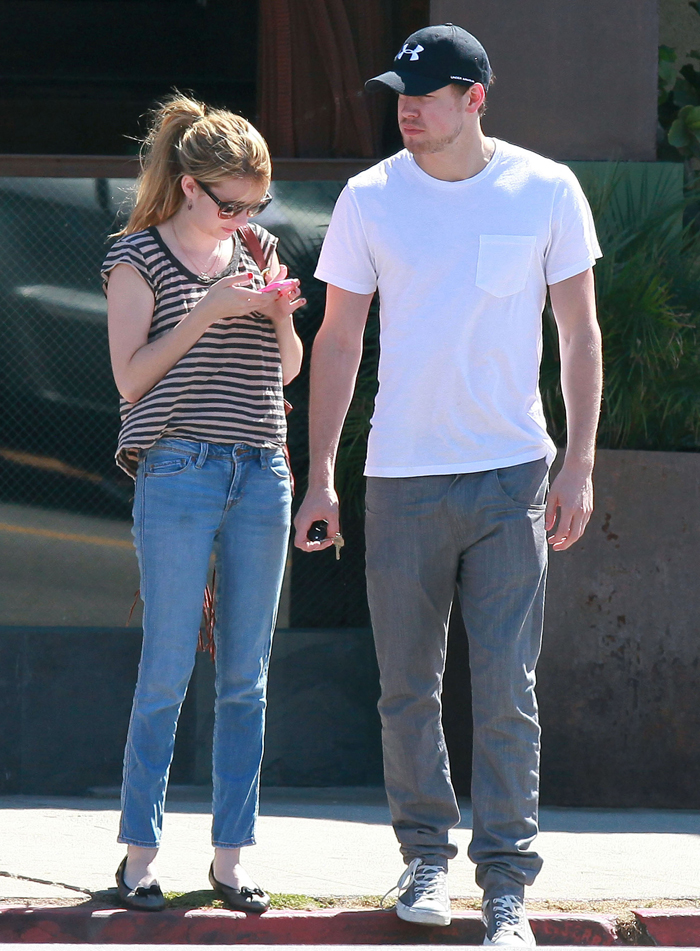 Photos courtesy of Fame/Flynet and WENN