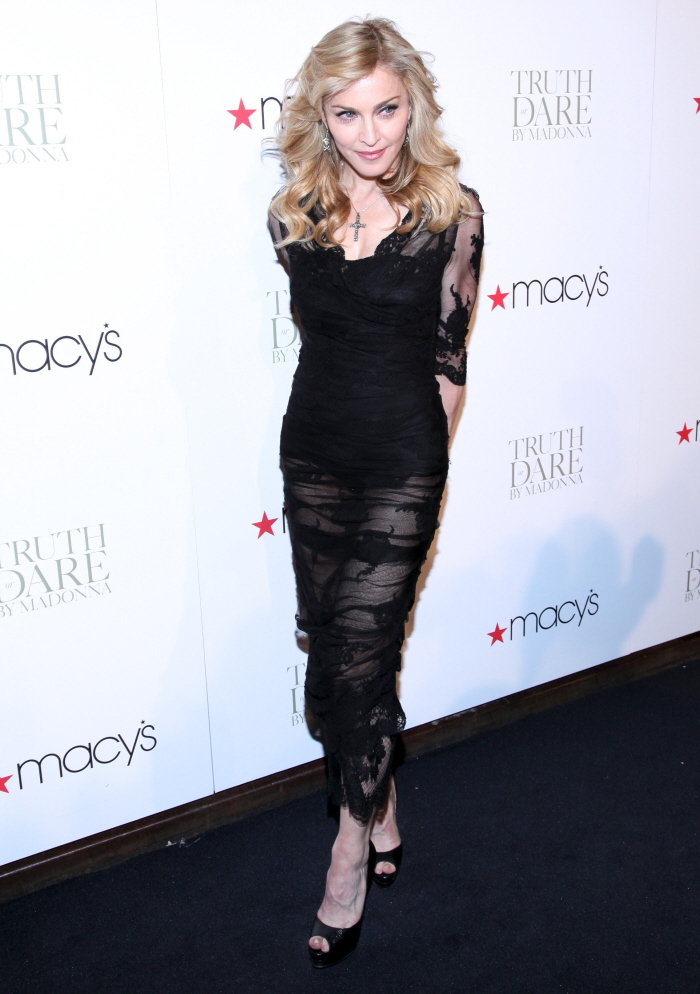 This might not be the most popular opinion, but I think Madonna is physically transforming herself into a version of Courtney Love. Right? These are new photos of Madonna at the Macy's launch of her perfume, Truth or Dare, last night in NYC. Madonna wore Dolce & Gabbana, and she must love how little she looks, because she looks incredibly tiny and petite here. The dress is… meh. I don't love it or hate it on Madonna. It looks like something she's worn a million times before. I do kind of like the sheer sleeves, and I like her coat too.
I've been saying that I like Madonna's current body transformation so much, and that holds here – she just looks softer and prettier. She's not so gristly and 'roidy like she was when Tracy Anderson was training her. I have no doubt that Madonna is still really fit and she could probably kick my ass. But I like that it's not all about her bulging muscles and her veins now. I also think Madonna's current hair color and length is really beautiful and flattering. As for her face… well, the cheek implants have "settled" so that's good. But her face is still incredibly CRAZY.
Madonna spoke to reporters while on the red carpet too. She claimed that she's been "trying to develop a fragrance for probably the last 15 years…It's never worked out with various companies and different people and trying different fragrances… They never turned out the way I wanted them to smell." The reason? Because Madonna has expensive taste, of course: "It's the mass producing part that always gets tricky, because for some reason the fragrances that I like tend to be really expensive. One time I created a smell and I was told the amber, it was like a million dollars to ship from India or something. …And then they tried to make a synthetic (version). This happens a lot and it never smells as good as you want it to smell. That's happened a couple times. Finally I got a smell I like that I can mass produce. Yay!" Madge also had some nice things to say about Malawi's new (female) president – you can read it here.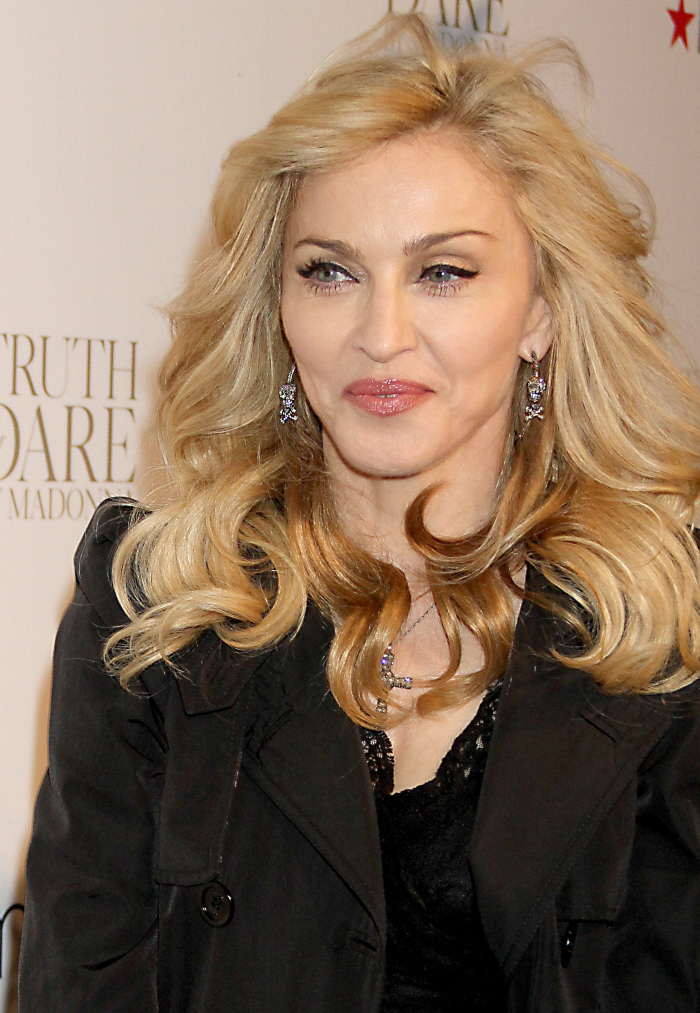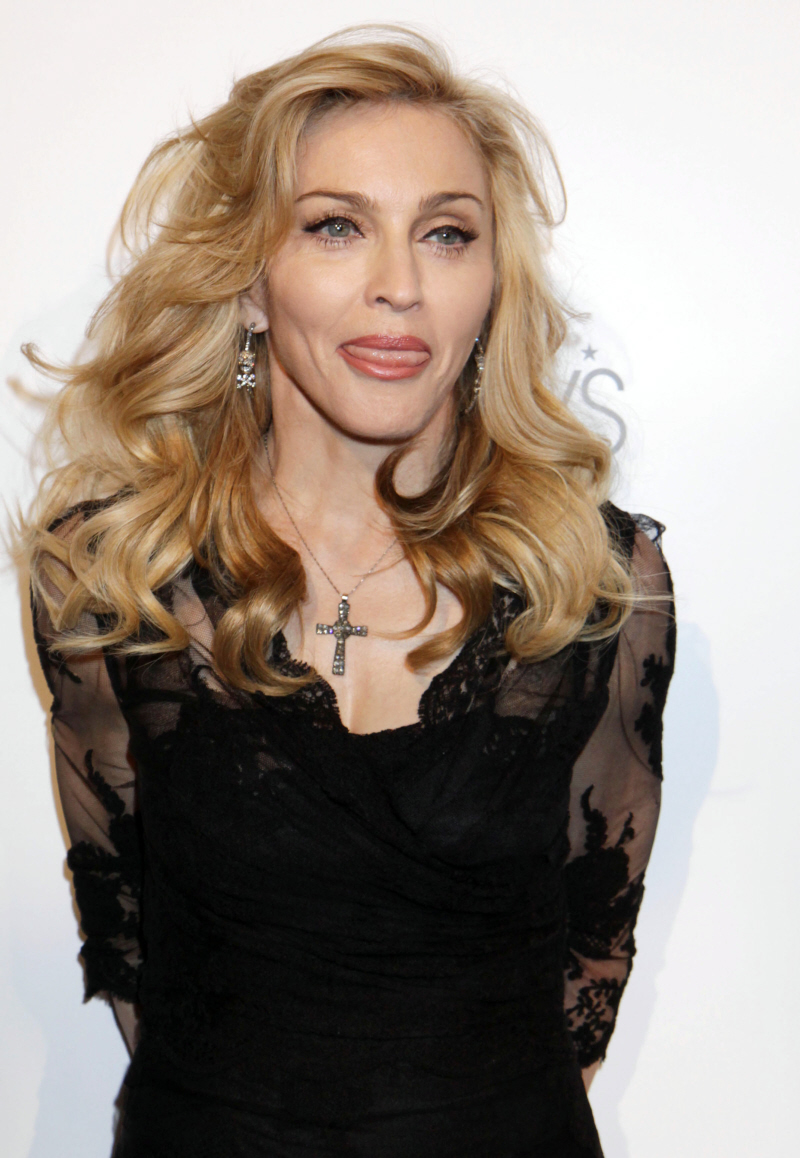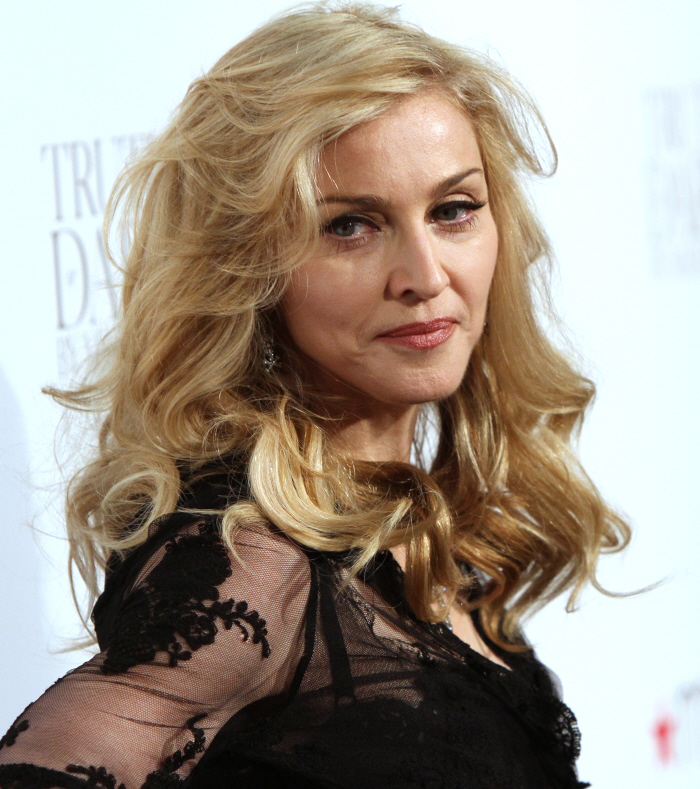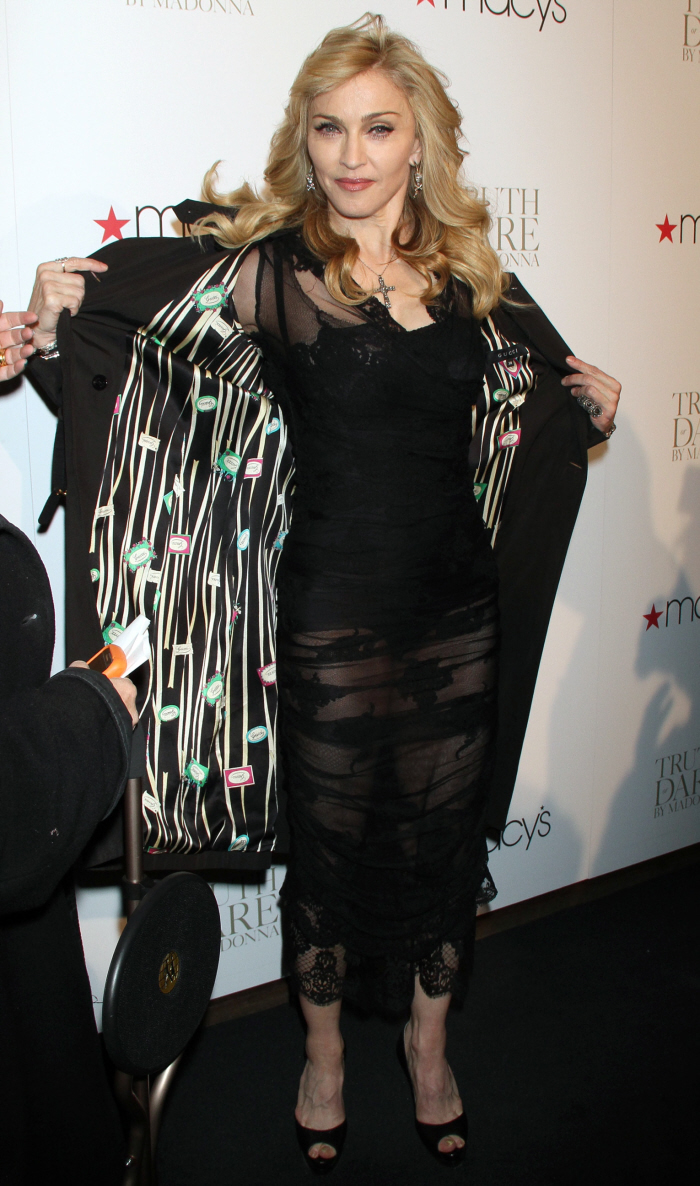 Photos courtesy of WENN, Fame/Flynet.