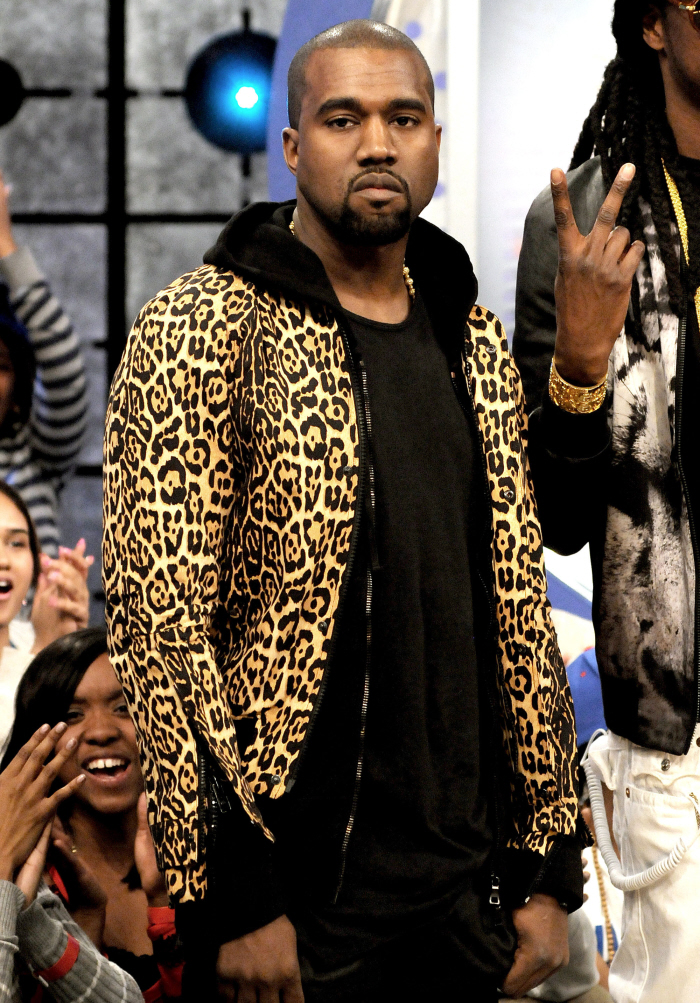 Last week's Us Weekly cover story was Kanye West telling Kim Kardashian: "Imma let you be my Beyonce, girl." Which I still think is one of my favorite headlines ever. If you read Us Weekly's story, unnamed sources claimed that Kanye was telling friends that he thinks Kim could be "his Beyonce" – meaning that Kim would be his great love/muse/partner/soulmate, like Beyonce is to Jay-Z. Well, Kanye gave some new interviews yesterday, and he's kind of mad about the Beyonce thing.
Kanye West needs to clear the air. Since the Grammy-winning rapper, 34, was snapped out and about in NYC two weekends ago with Kim Kardashian, much has been said about his relationship with the reality star, 31.

"…of course there are a lot of media inaccuracies surrounding this past couple of weeks, especially the 'She's my Beyonce' quote. I would never compare anyone to my friend's wife," West tells Us Weekly exclusively.

(After a source told Us that the rapper "thinks [Kim] is his Beyonce," a subsequent Saturday Night Live sketch April 14 riffed off that quote, putting the words directly in West's mouth.)

"Come on now, that doesn't even sound like me," says West, who is a longtime pal and collaborator of Beyonce's husband Jay-Z. "If I don't say something in a rap or on Twitter, it's not true," the "Otis" rapper tells Us.

West and Kardashian were photographed together in NYC April 5 — where they grabbed lunch at Serafina's, shopped at FAO Schwarz and luxe department store Jeffrey's, among other excursions.

The rapper seemed to reference Kardashian in his new song "Way Too Cold," (originally entitled "Theraflu"). Rapping about ex-girlfriend Amber Rose's relationship with fiance Wiz Khalifa, West says, "I fell in love with Kim around the same time she fell in love with him."
[From Us Weekly]
"Come on now, that doesn't even sound like me" – O RLY KANYE? No, he's right. If Kanye had said anything like that, it would have sounded like this: "Imma tell you something WORLD you know because like Kim Kardashian is Mary Magdelene and that makes me Jesus West, Beyonce Kardashian, Kim Knowles, it's all the same because of MOTHA EARTH Y'ALL. 'Ye is coming fer ya Louis Vuitton. Peace." <<< I feel this is very accurate.
Oh, and here's that SNL bit with fake Kanye and fake Kim talking about the Treyvon Martin case.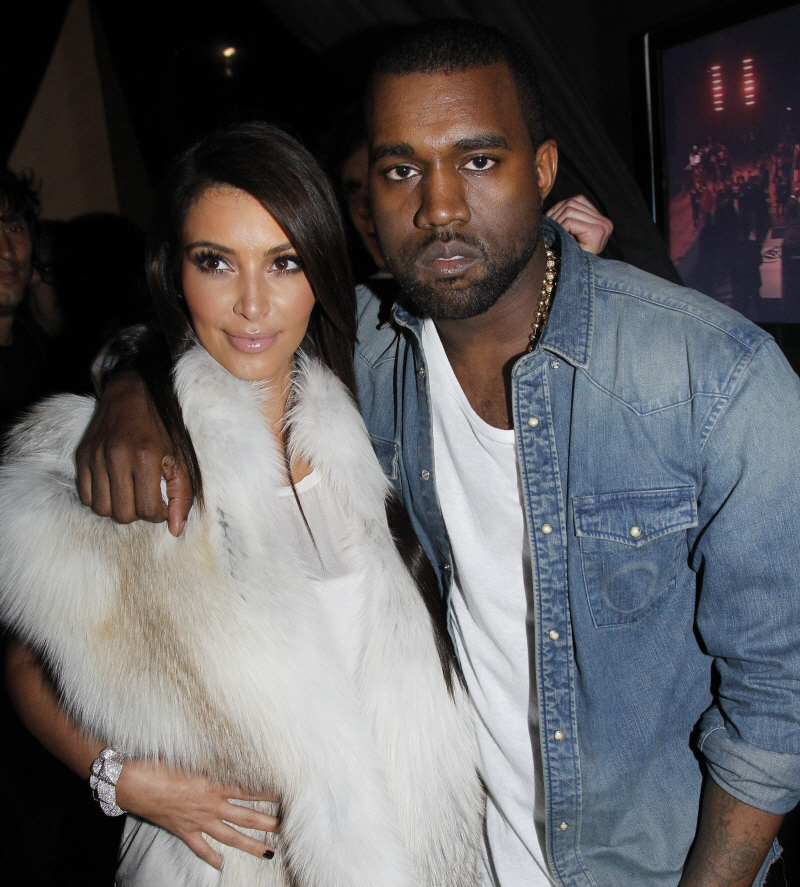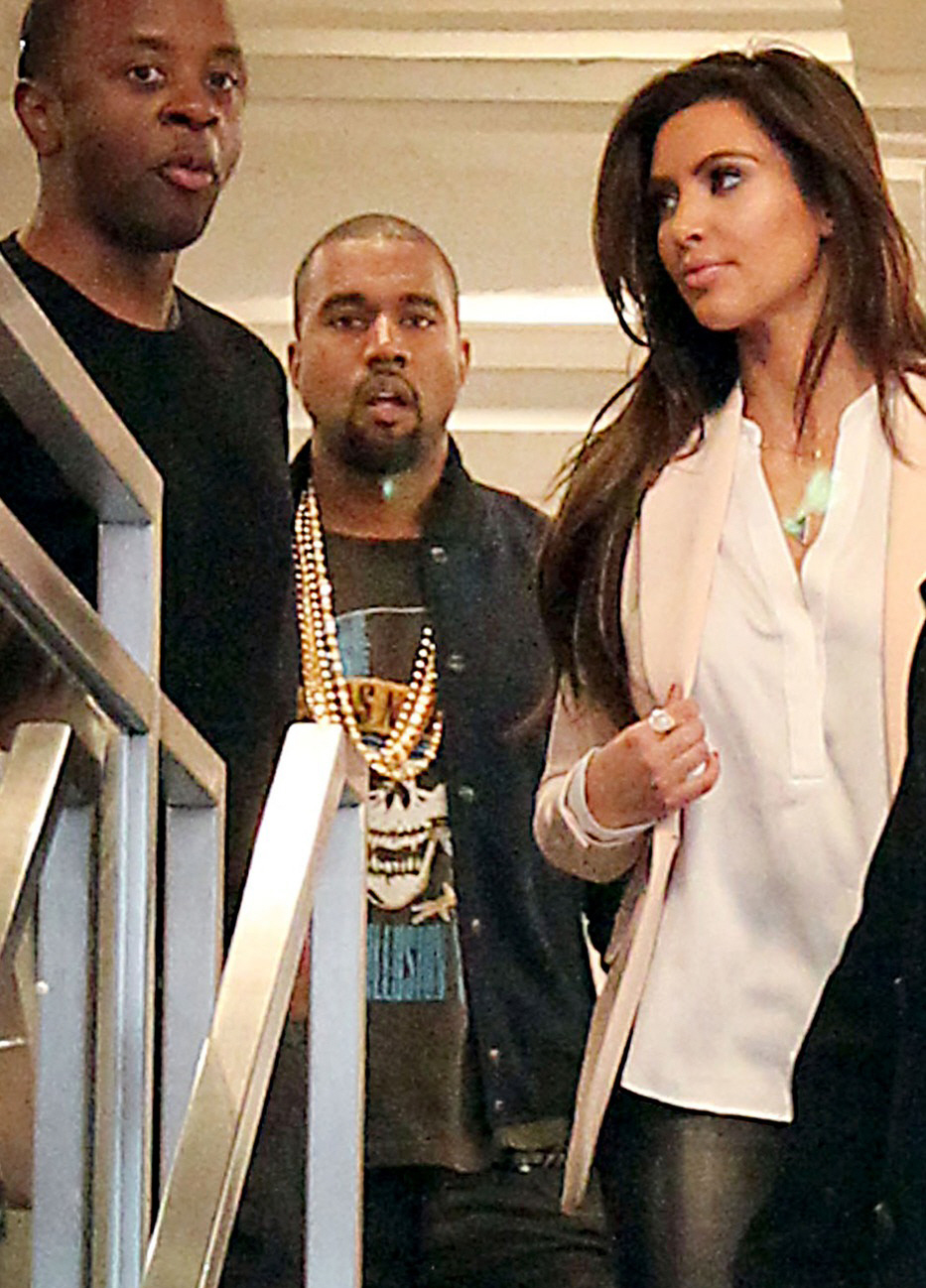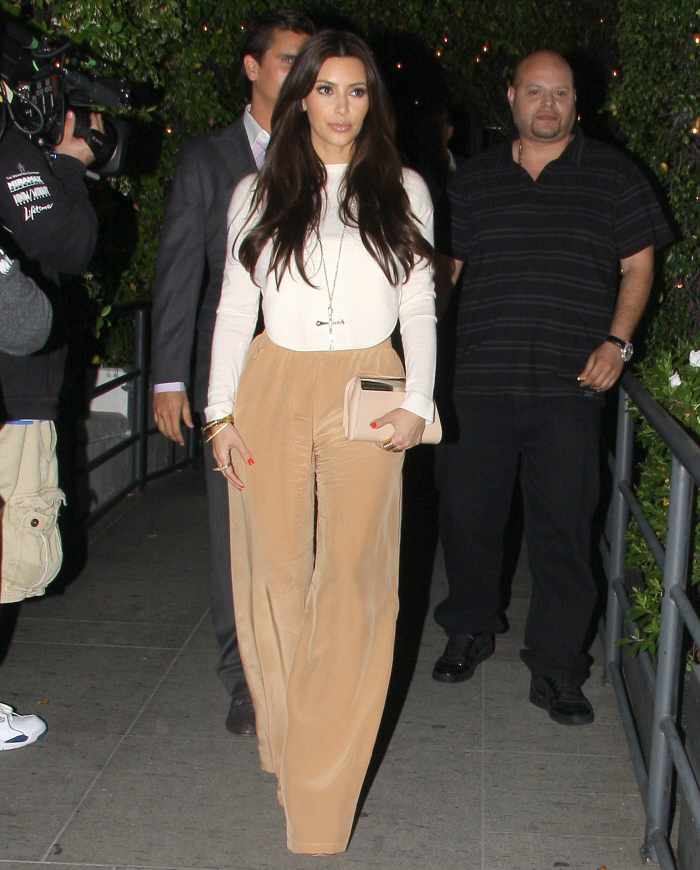 Photos courtesy of Fame/Flynet.