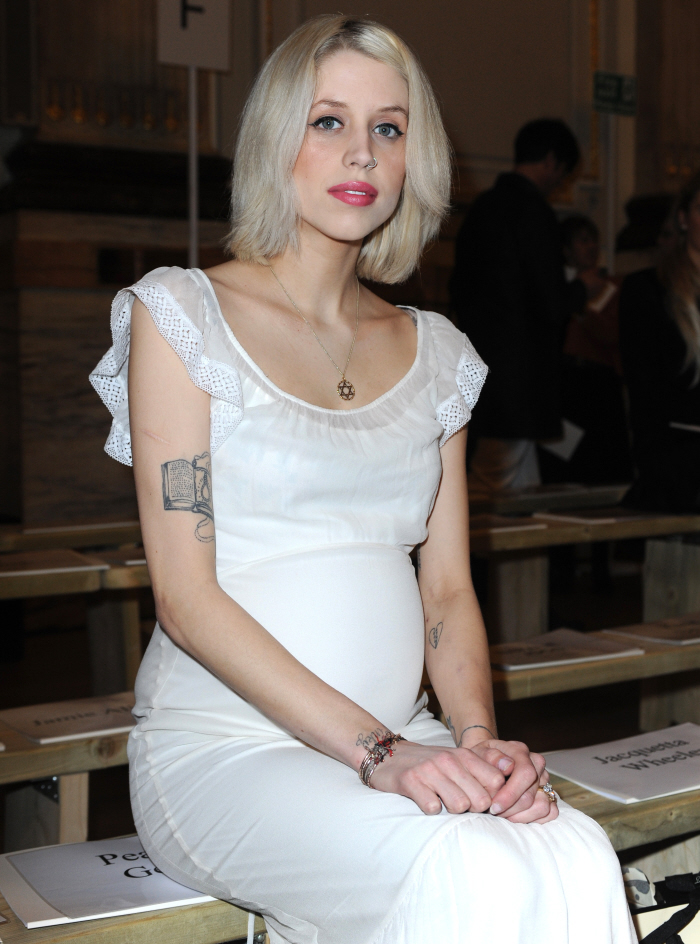 Goodness, Peaches Geldof's pregnancy went by in a flash, didn't it? Peaches gave birth to a baby boy at some point over the past few days – maybe Thursday or Friday? The announcement just says "this week" – Peaches said before that she was due on her late mother's birthday, April 24, so I guess the baby just wanted to come out a little bit early. Peaches and her fiancé Thomas Cohen named their son Astala… which sounds like a name from Lord of the Rings or The Chronicles of Narnia. Or both. I think Peaches' pregnancy seemed to go by so quickly because she and Thomas only announced it in January, when she was already well into her second trimester. Plus, Peaches wasn't bashing us over the head with pregnancy TMI – she and Thomas did a Hello Magazine cover interview, and she's been tweeting about stuff here and there, but it's not like Jessica Simpson's TMI Pregnancy Extravaganza. Speaking of, Jessica is STILL pregnant. Everybody is having their babies but Jessica. Here's more about Peaches:
British socialite Peaches Geldof, the daughter of Live Aid founder Bob Geldof and the late Paula Yates, gave birth to a son Astala.

"Yes, it's true – I'M A MUMMY!!!!" the 23-year-old model wrote on Twitter Saturday. The baby, with fiance Thomas Cohen, lead singer of the band S.C.U.M, is her first.

She added later: "My little boy is the most beautiful thing in this world. When he holds @tomfromscum's finger with his hand its the sweetest thing ever. X"

Cohen, 20, also shared the news on Twitter: "I'm a dad he is the most perfect thing ever so proud of his beautiful mum @peaches_g and overcome with joy x."

Geldof, who's full name is Peaches Honeyblossom Michelle Charlotte Angel Vanessa Geldof, revealed her son's a similarly long moniker (Astala Dylan Willow Cohen-Geldof) to Hello magazine a few weeks ago.

At 19 she made news for marrying Max Drummey, frontman of the band Chester French, in Las Vegas. They announced their separation shortly after.
[From Us Weekly]
Congrats to Peaches, Thomas and little Astala. I wonder how you abbrieviate that name? "Asty"? Tala? Peaches turned 23 years old last month – her mom, the late Paula Yates, was having babies early too. Some days, I see a lot of Paula in Peaches. I wonder if Bob Geldof sees it too – probably. But right now, Bob is probably just thrilled to be a grandpa.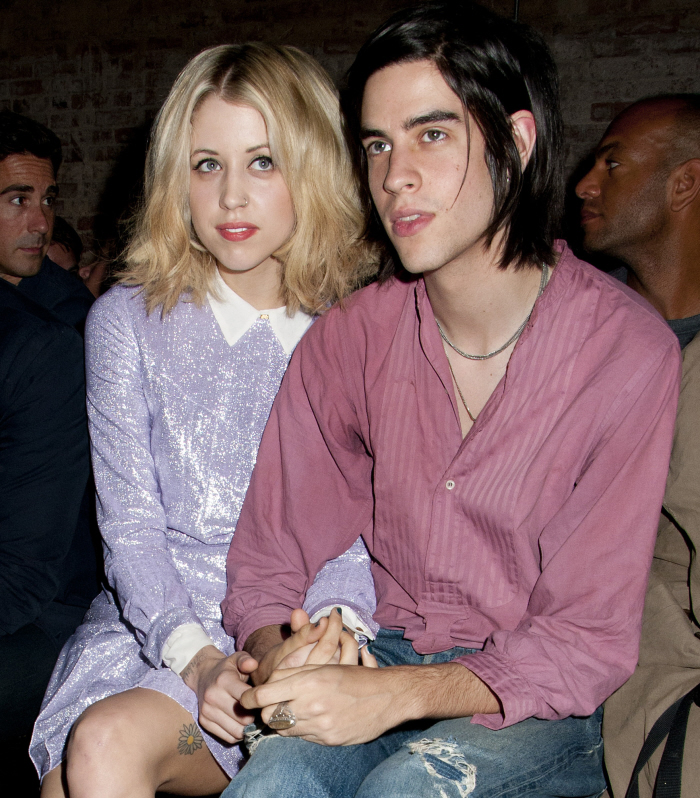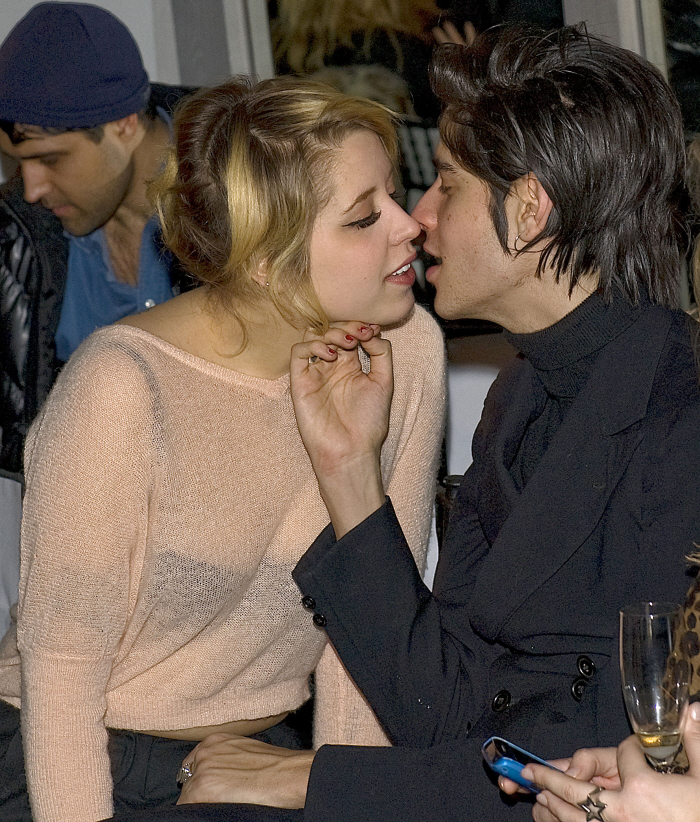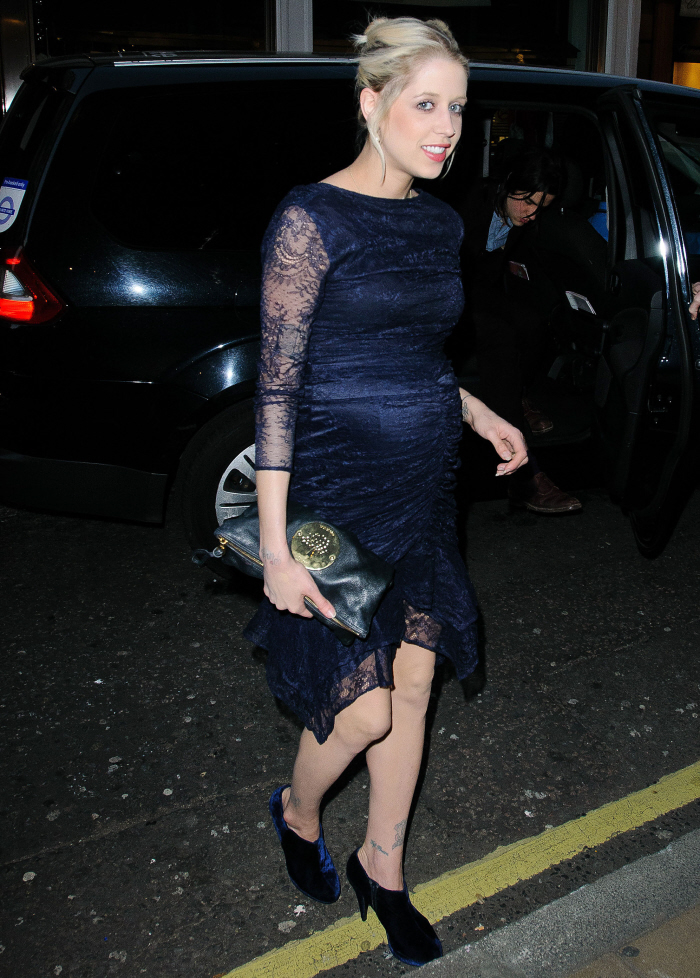 Photos courtesy of WENN.