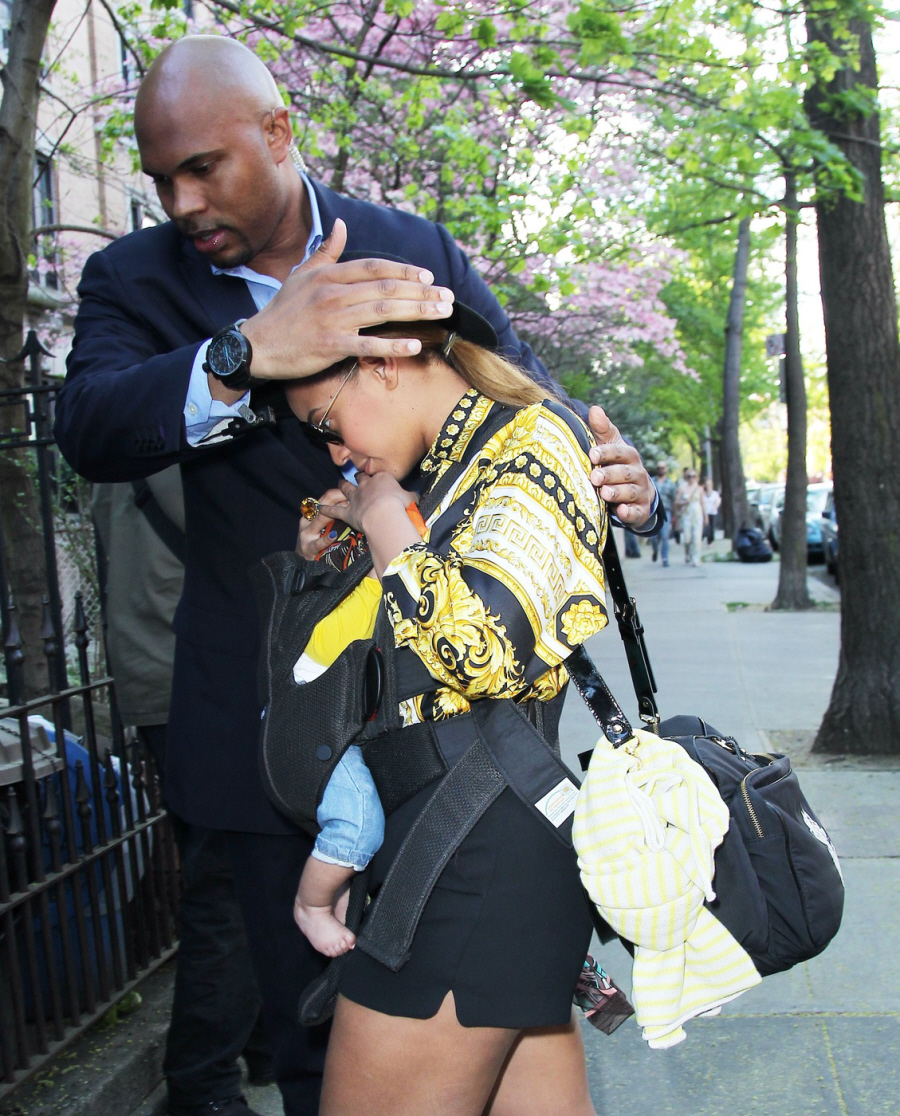 Ah, so much news about our Most Beautiful Woman in the World! Some of this stuff is too good to be true. So of course, I want to believe it. First off, remember how Kanye West looked at Kim Kardashian and he was all "Imma let you be my Beyonce, girl"? Well, Kanye denied that he ever said that, but we all know he totally thinks like that. Heat World now claims that Beyonce is having none of this Kim Kardashian nonsense. Bey has "banned" Kat-face from all of the ELITE A-list partying.
When you get a new boyfriend that often means that you also spend time with his mates and their girlfriends. If you're Kim Kardashian that should mean spending time with Kanye West's BFF Jay-Z and his wife Beyonce Knowles.

It should… However, heat magazine has learned that Beyonce isn't keen on becoming pals with Kim and has banned her from her inner circle of friends which includes a-listers like Gwyneth Paltrow.

"Despite Kanye being one of Jay's closest friends, Beyoncé wasted no time in banning Kim from being invited into their circle, which is exclusive to say the least," a friend of Bey's tells heat. "Beyoncé is used to hanging out with Chris Martin and Gwyneth Paltrow – she's in a totally different league to Kim."

It's bad news for Kim who is big fan of the pop diva, as she was hoping for lots of girlie bonding sessions with Beyonce,

"Kim had visions of her and Beyoncé hanging out while Jay and Kanye talked music and business," heat's source reveals, "but it's not going to happen."

It looks like Reality star Kim's tell-all lifestyle clashes with the ultra-private Beyonce's – who closely guards details of her own private life.

"Bey's marriage to Jay-Z was extremely private, and neither of them confirmed it until long after the event. Kim, on the other hand, turned her wedding into a media circus and the whole thing was filmed for a Reality show. Bey thought that it was really tacky and is not a fan of Reality TV, either."
[From Heat World]
I agree that Beyonce and Jay-Z are in a "different league" than Kim Kardashian. I also think this may be a plot by Bey and Jay to force Kanye to dump Kim Kardashian. Allegedly, Kanye does follow Jay's lead in a lot of matters (their relationship seems to be big brother Jay to little brother 'Ye), so if Jay and Beyonce are all "Kim's not one of us," maybe Kanye will reconsider Kim. That being said, if Beyonce can keep a straight face when Gwyneth Paltrow is going on and on and ON about her latest cleanse, maybe Beyonce could find it in herself to be polite to Kanye's girlfriend?
In addition to that story, The Mail had more excerpts from Beyonce's People Magazine interview for the "Most Beautiful" issue. These quotes were cracking me up!
Beyonce on her high heels: 'I never thought there would be a day when I wouldn't wear heels. Now that I have a child, I walk around holding her all day, I'm buying loafers and oxfords. I love them, because they're comfortable, and shorter heels too. [Jay-Z] loves it when I wear flat shoes, which is surprising – he never saw me in flats before! He likes me more natural – just he relaxed, natural me.'

She does her own hair too: 'I recently cut two inches myself – I just parted it in the middle and chh-chh-chh!'

On breastfeeding and workouts: Beyoncé also revealed how breast-feeding her little one for ten weeks helped her lose 'the bulk' of her pregnancy weight, but that she's now on a strict-protein based diet. She now works out three times a week for 90 minutes, doing a combination of running, dancing and crunches. 'I'm definitely softer, but I feel my body bouncing back,' she says.
Re: Jay-Z liking the "natural" Beyonce – have you seen photos of Beyonce with no makeup, and without her wigs and weaves and stuff? She's stunning. Of course Jay likes that. Re: doing her own hair. HAHAHAHA. This coming from one of the most be-wigged women in the world. Girl, I ain't buying it. As for the breastfeeding thing… is she saying she only breastfed for 10 weeks? Are you judging her, pro-breastfeeding advocates? My thought is… her body, her choice. I don't think it really matters though, just because… you know. Coughthesurrogatewasbreastfeedingcough.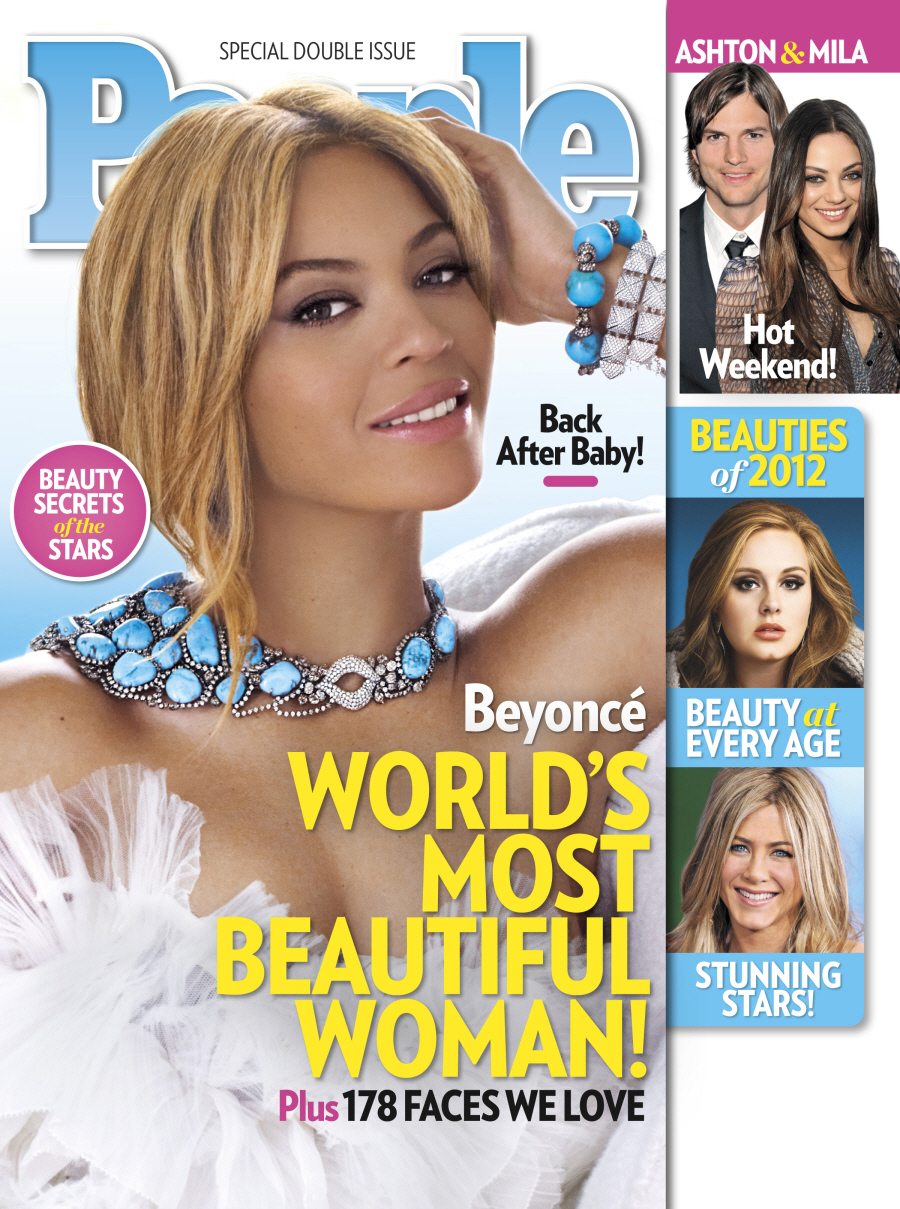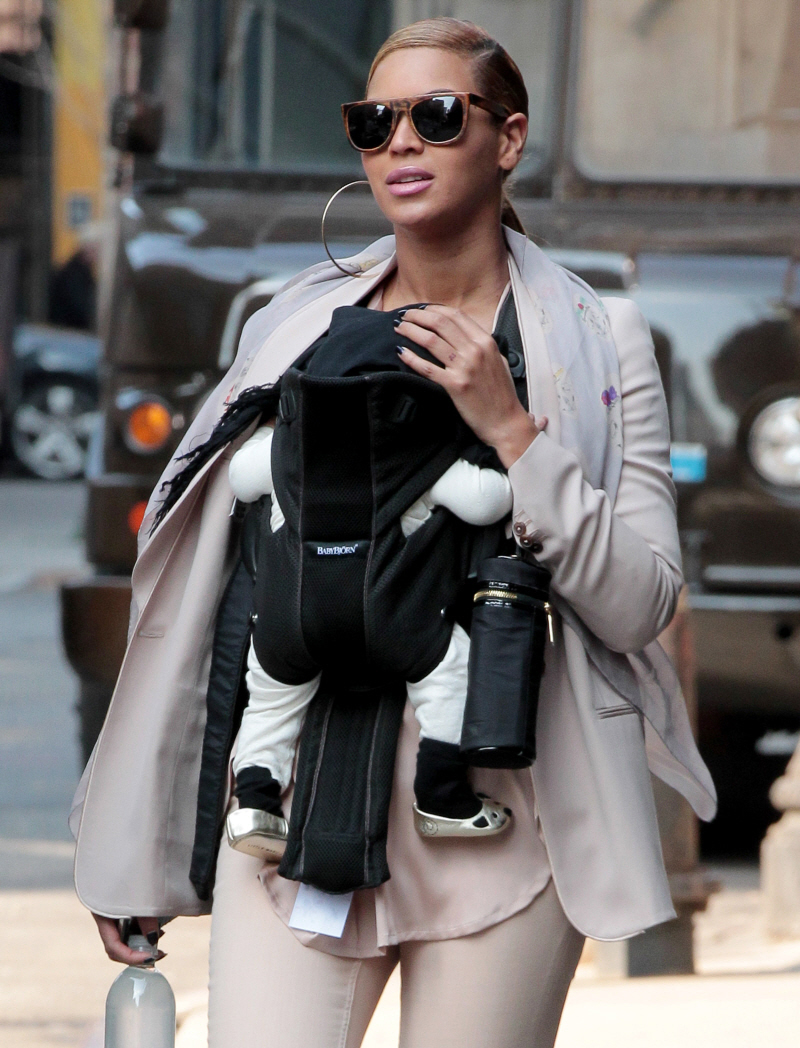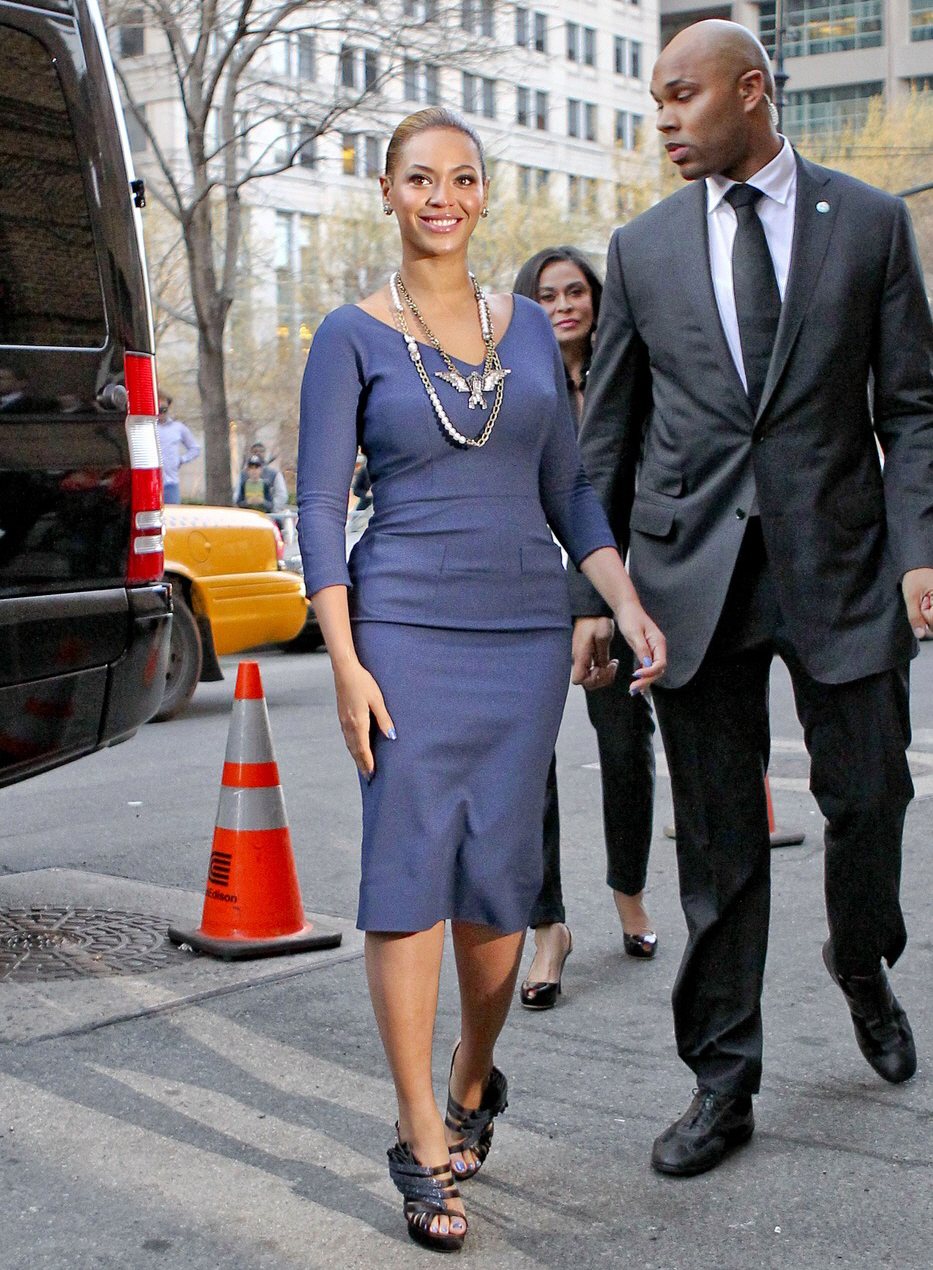 Photos courtesy of Fame/Flynet and Pacific Coast News.