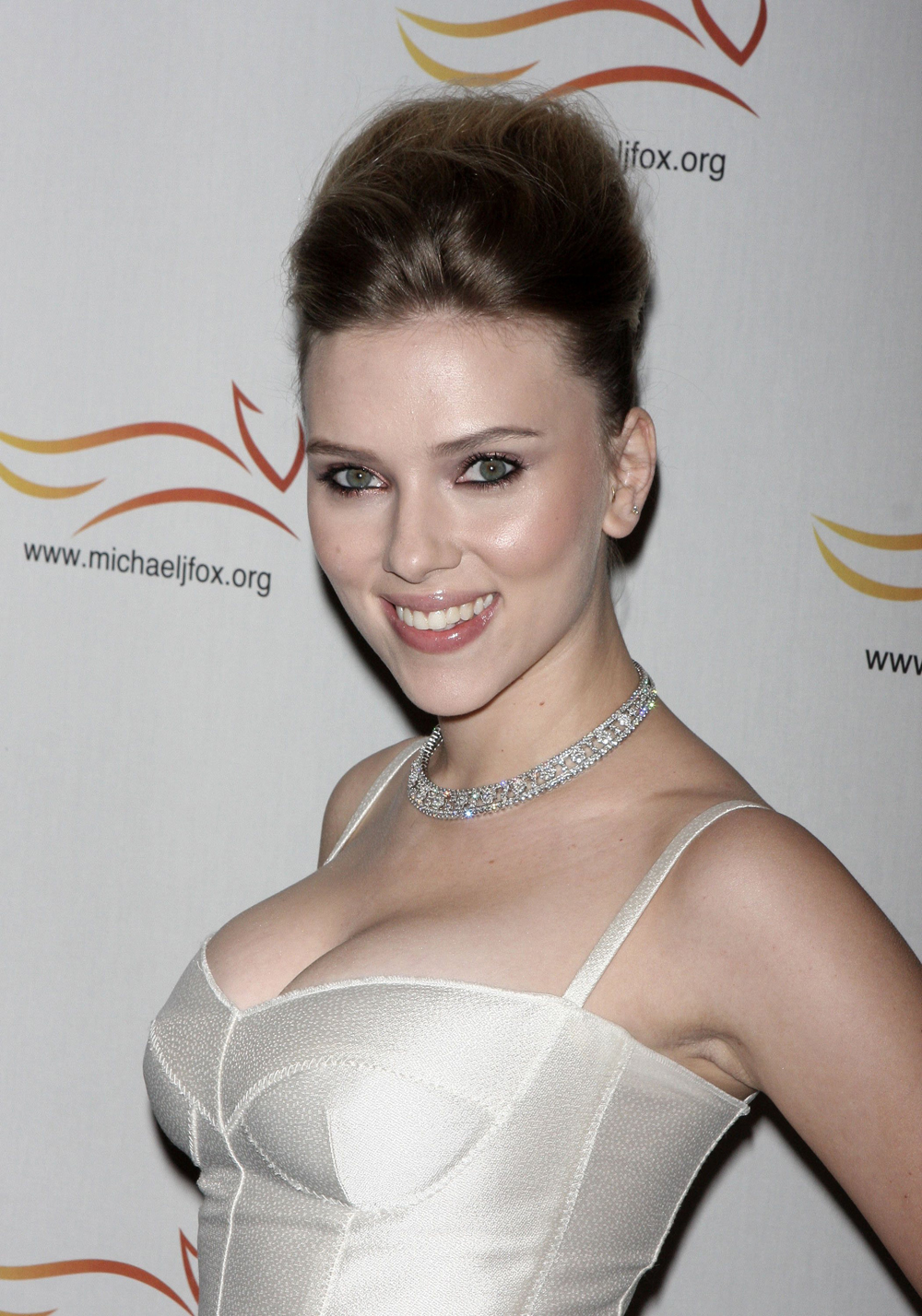 Several years ago Lindsay Lohan scrawled, "Scarlett is a c*nt" on the wall of a bathroom stall at the Dark Room club in New York. She even had the audacity (or lack of intelligence) to ask a fellow bathroom user if she had a Sharpie first. The infamous results of that night are still being talked about – at least by Johansson, who says she has no clue what Lohan's problem is.
Scarlett Johansson tells December's Allure she doesn't know why Lindsay Lohan doesn't like her.

"I really don't know that person. I only met her, like, three times," says the actress, 23, who lost the lead role in The Parent Trap to Lohan when she was 13.
Lohan famously scrawled vulgar words about the actress on a Big Apple bathroom stall 2½ years ago.

"That's what I heard," Johansson says of the incident. "I don't know what the motivation was behind that. I remember it was something really vulgar — I mean, shockingly so, like, 'Whoa, what, who are you?'"
[From Us Weekly]
I'll tell you exactly what Scarlett did to piss off Lohan so badly. She got some attention. And she got it by being reasonably classy. There have been reports of Johansson being a diva, but that's about the worst you hear about her. She's classically beautiful. Instead of spraying orange fake tanner all over herself like Lohan, she makes pale look pretty. She's not a known drug and alcohol abuser, unlike Lohan. No one knows a thing about her parents, unlike Lohan. She generally makes good films, unlike Lohan.
Those are the things Scarlett did that pissed Lindsay Lohan off. She's smarter, more beautiful, more talented, and has a better career. Hell, I'd be pissed too. Somehow hand me a Sharpie.
Here's Scarlett at the 'A Funny Thing Happened On The Way To Cure Parkinson's' benefit For The Michael J Fox Foundation on November 5th. Images thanks to WENN.