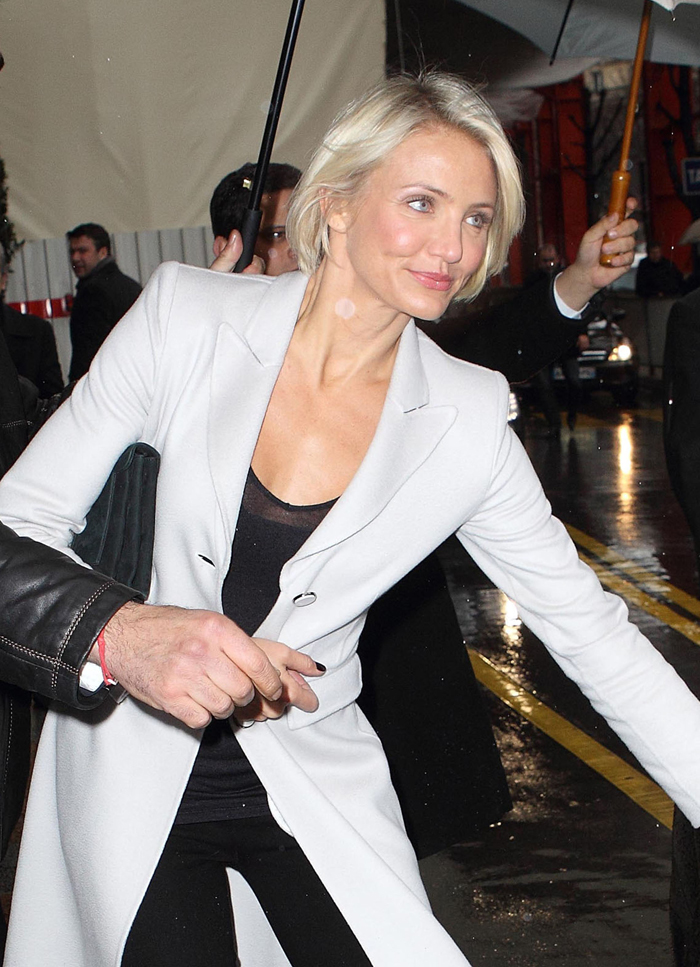 Cameron Diaz is still promoting her role in What To Expect When You're Expecting, and her studio PR team is not only covering all of the magazine-cover fronts but also the late-night talk show bases as well. As such, Cameron has appeared on the Jay Leno show to speak about her recent (post-Bad Teacher) bobbed haircut, which she admits that she wasn't too pleased about upon its first inception. First, I'd like to add that I love Cameron's hair in it relatively new, cropped style. It reminds me so much of her hair in There's Something About Mary … only with less dubious appliction of "hair gel." Secondly, I can totally identify with a haircut that takes one by surprise. Here's how Cameron reacted to her unexpected haircut: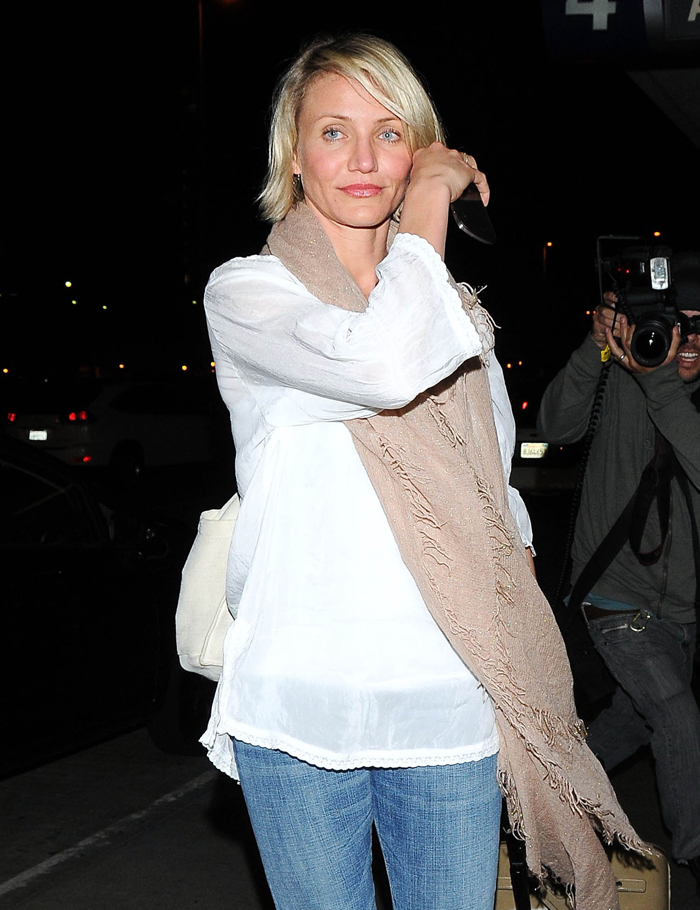 Cameron Diaz recently told InStyle her short haircut was "freeing" — but she had very different words for Jay Leno Tuesday night.

"There was a little misunderstanding," she explained on The Tonight Show with Jay Leno of her pre-Christmas cut. "I said, 'Oh I just want a little bit off' … and it went from here to here," she added, gesturing two very different hair lengths.

Once Diaz saw the new do, her reaction wasn't so pleasant. "I just burst into tears and started crying, and I felt so vulnerable," she explained. "For a woman to all of a sudden have no hair, oh my god."

What made the situation even more awkward was the fact that Diaz's hairstylist happened to be a good friend. "I felt really bad, she felt really bad, she started crying, I started crying, a couple of other people started crying," Diaz said. But soon the situation smoothed over. "I ended up writing her a few emails after, the next couple days, assuring her I wasn't going to kill her."

As Leno pointed out, it's unique that Diaz gets her haircuts from a friend (in that friend's kitchen, no less) — not at a chic Los Angeles salon. But the actress said she's been getting kitchen haircuts from this friend — and her own mother — for quite some time. She joked, "I'm in her kitchen often with the cape around my neck, going, 'I hope we're not going to cook after that.'"
[From People]
As I mentioned above, I once had a traumatic haircut, and it shames me to reveal that it was "The Rachel." No wonder I'm not much of a Jennifer Aniston fan, right? Well, at least it occurred during the mid-to-late 1990s, and it also grew out after, oh, about a year. Did I mention that my best friend got "The Monica" at the very same haircutting session? Thank goodness that era is behind all of us.
At any rate, the main lesson here is that nearly everyone — even the most famous movie star — has fallen prey to a bad haircut at some point in their lives. Also, don't ever let a friend cut your hair … that is, if you want to remain friends forever.
Here are a few photos of Cameron that were taken circa 2005. Her long hair was lovely, but I do prefer it in the bobbed state.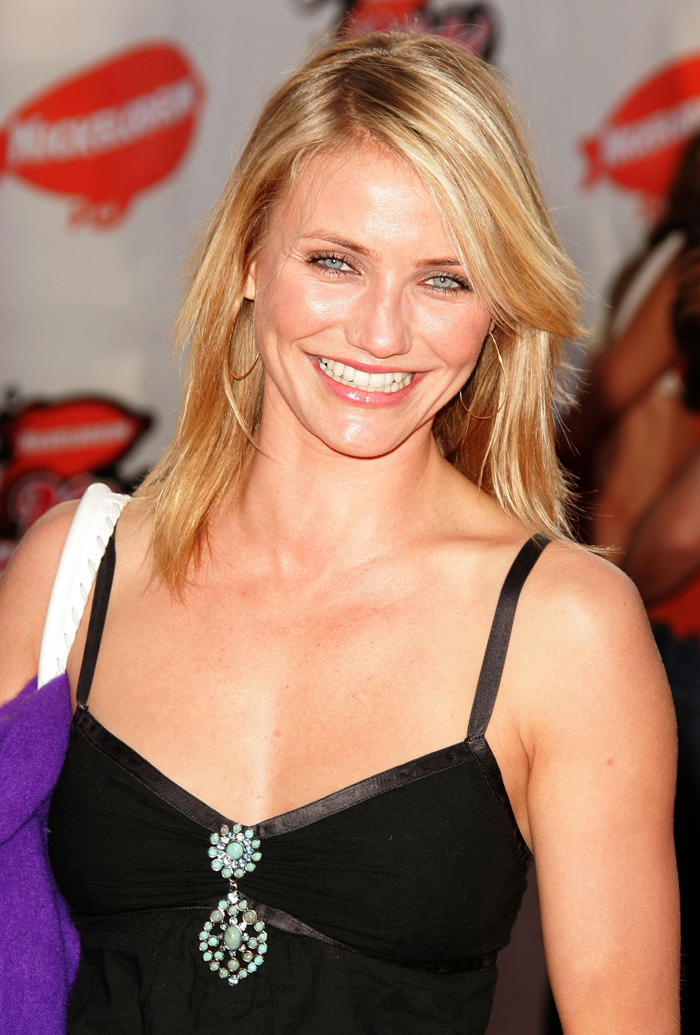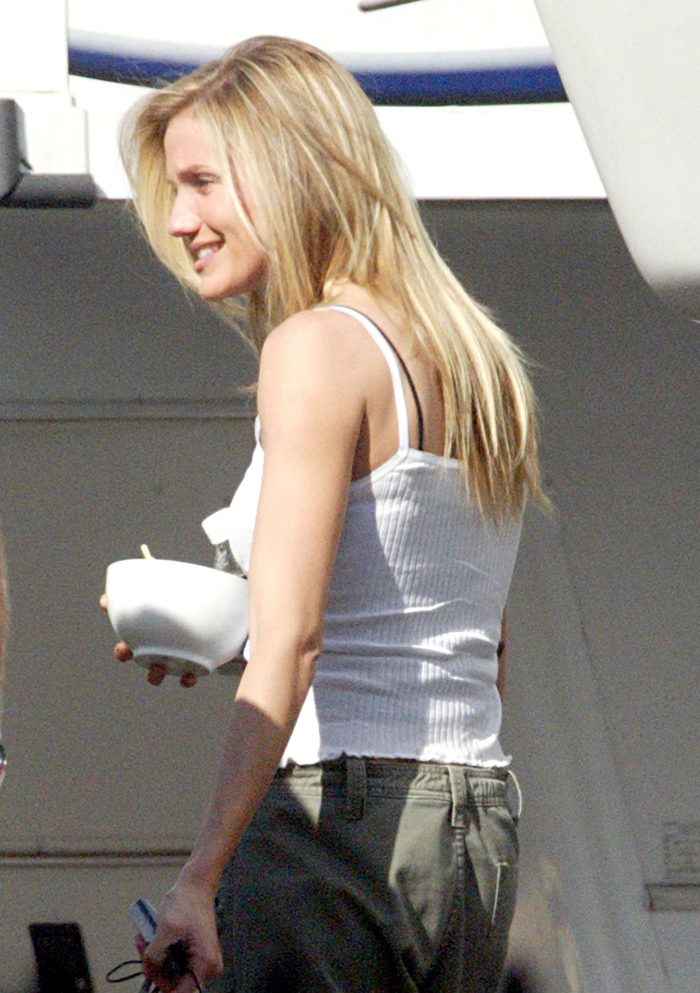 Photos courtesy of Fame/Flynet