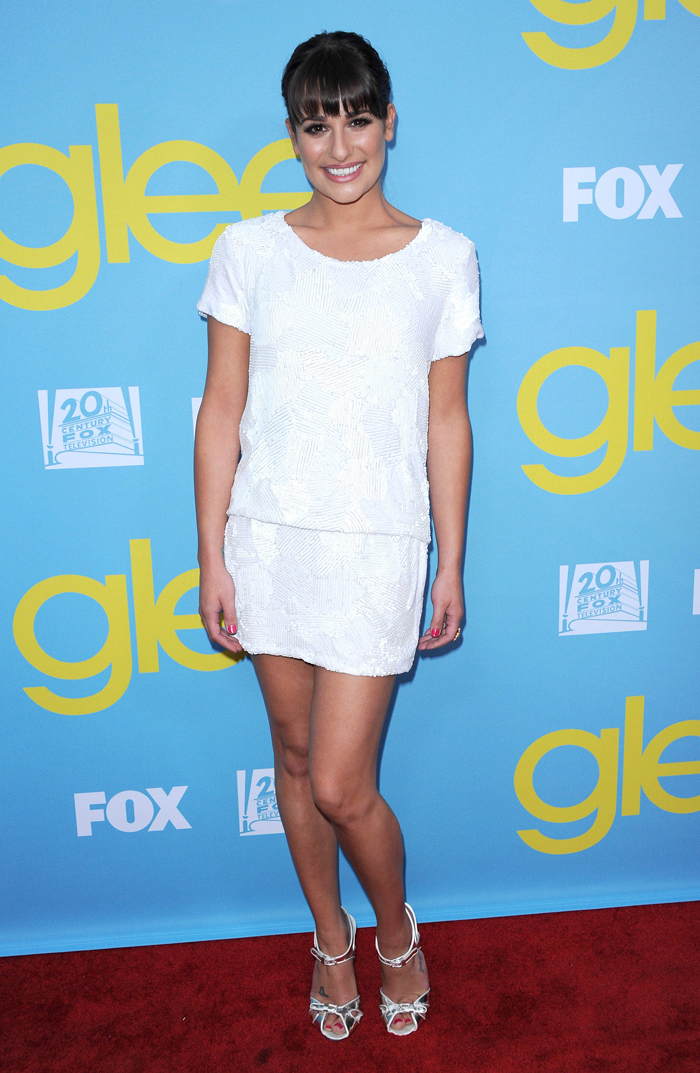 These are photos from a few days ago of Lea Michele attending the "Glee" Screening, and she looks pretty cute in a very short white Jenni Kayne dress. As always, Lea posed (hard) on the red carpet while solo, and presumably she and Cory Monteith didn't want to attract attention to themselves as a couple even though they've been quietly dating and spent this past Valentine's Day together. Lea's strappy, high-heeled sandals add a nice effect to her simple dress. (I've got no idea who designed them.)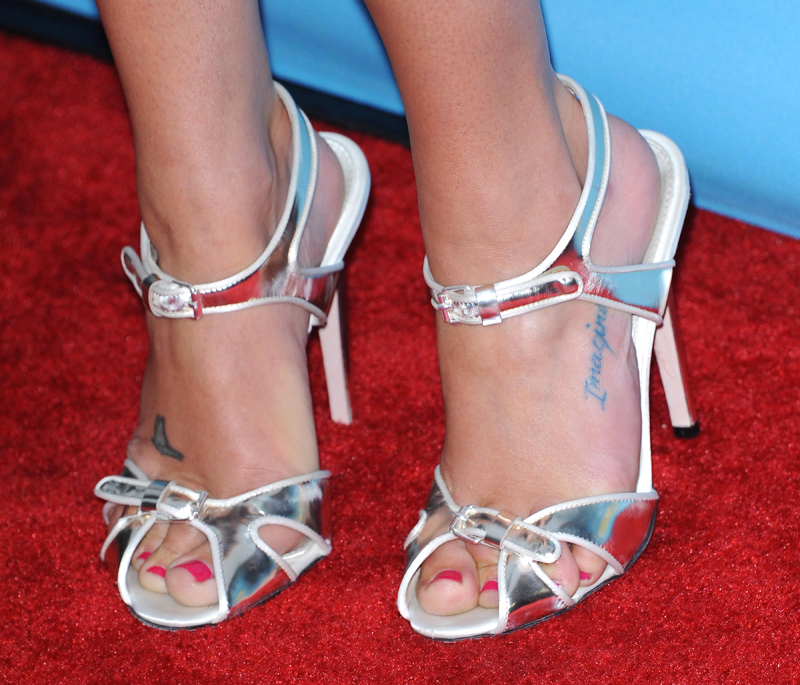 Lea has some good reason to celebrate these days outside of work too. According to RealEstalker, Lea just purchased a new Los Angeles "starter" home that came at a price tag of $1.4 million and is basically a fancy bungalow with 2 bedrooms and 2 baths. Here's a follow-up story about Lea's lovely home and how she's now spending all her time there with Cory: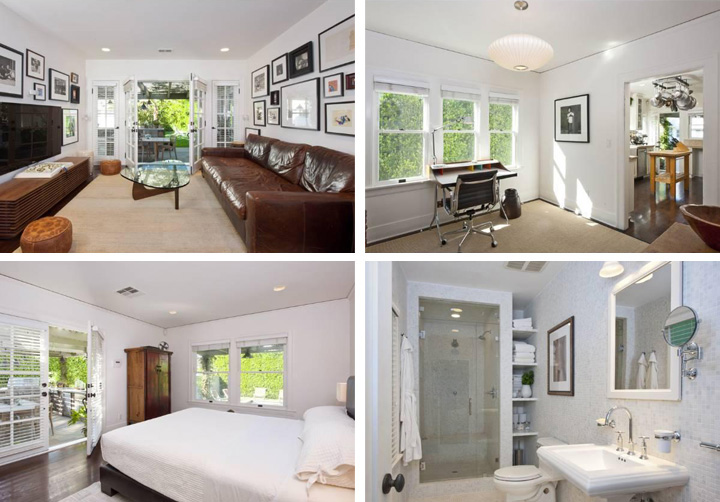 Lea Michele is happier than ever and filled with "glee" now that she's bought her self this gorgeous $1.4 million Hollywood mini-mansion and has a new boyfriend — her co-star Cory Monteith — to share it with. "He has really brought out a different side of her," reveals a friend of the actress, who has watched her romance with Cory, 30, blossom over time and says Lea's purchase shows how serious she is about setting down roots and starting a new life with him. "She really feels stable and confident about Cory," says the friend.

Insiders say Lea, 25, wh had been single since calling it quits last year with her longtime boyfriend, Broadway actor Theo Stockman, has been secretly dating Cory since fall, but is just now letting the world in on their romance. The couple has been doing more and more things together, such as canoodling n public at the recent Coachella music festival, taking a trip to Cory's hometown of Vancouver to meet his family and friends, and jetting off to a romantic vacation in Cabo San Lucas, Mexico. "They seem to be really happy together," says the friend. Although Lea has yet to comment publicly on her romance, reportedly the couple was extra-affectionate when on the set together, and during Coachella she tweeted that she was wtih her "hot" Canadian beau.

Best of all, now that Lea has purchased her very own Hollywood "starteer crib," she'll be able to spend a lot of nights cuddled on the couch with Cory, engaging in her favorite pastime — watching TV.

"I'm not really a big going-out girl," reveals Lea. As for her romance with Cory, the two will most likely be spending the majority of their "Glee" summer hiatus huddled together at her new home. "She thinks she and Cory can be something serious," says the friend.
[From In Touch, print edition, May 14, 2012]
Another story in this week's Star (via Hollywood Life) reports further that Lea and Cory are completely shacking up with each other in Lea's new home, basically because he's tired of living with three other dudes. How romantic.
Seriously though, even though Lea doesn't have the greatest rep as a nice person, she's got a lovely new home! Here are some more pictures of it.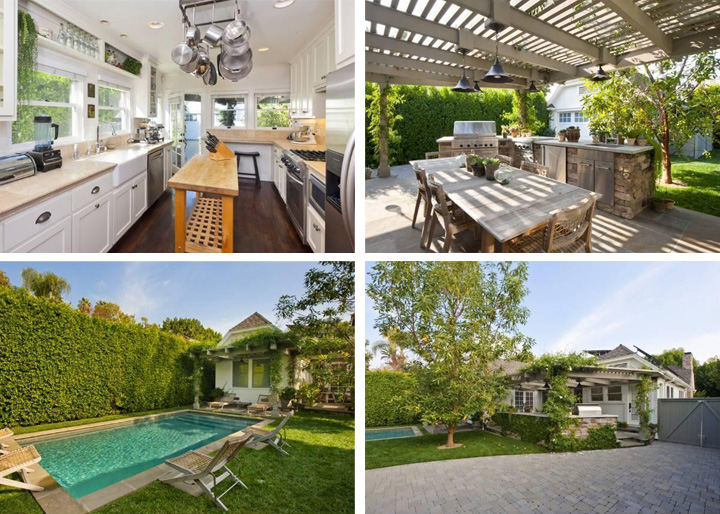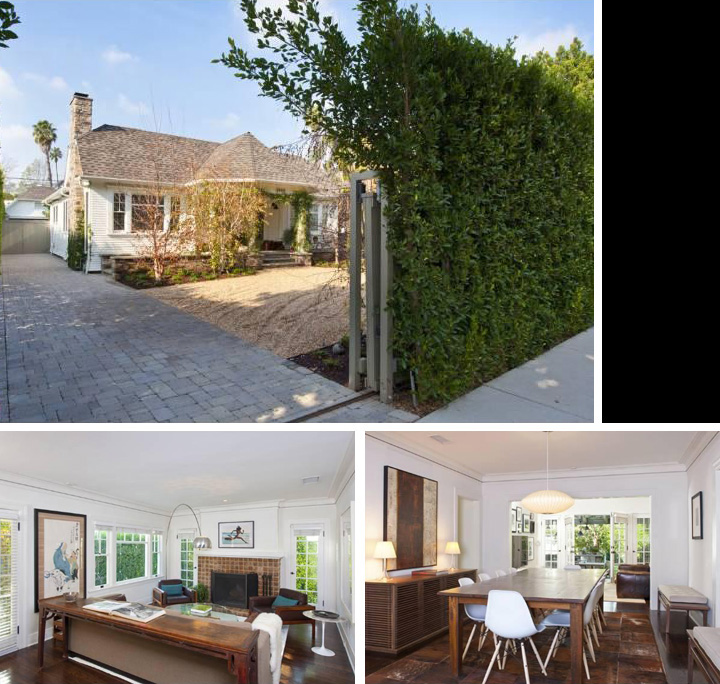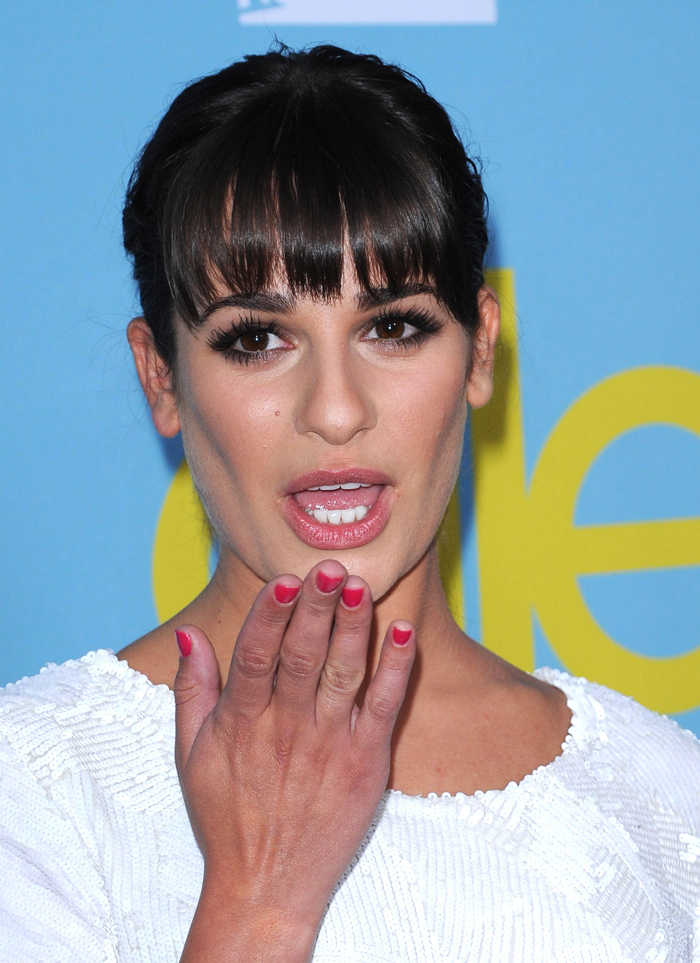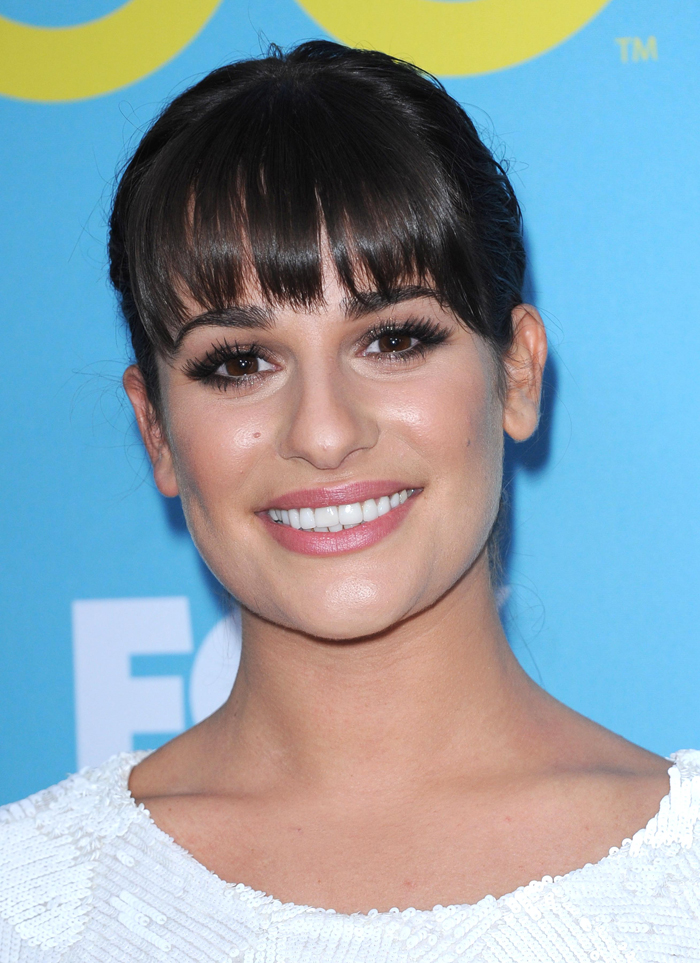 Photos courtesy of Fame/Flynet and The Real EStalker