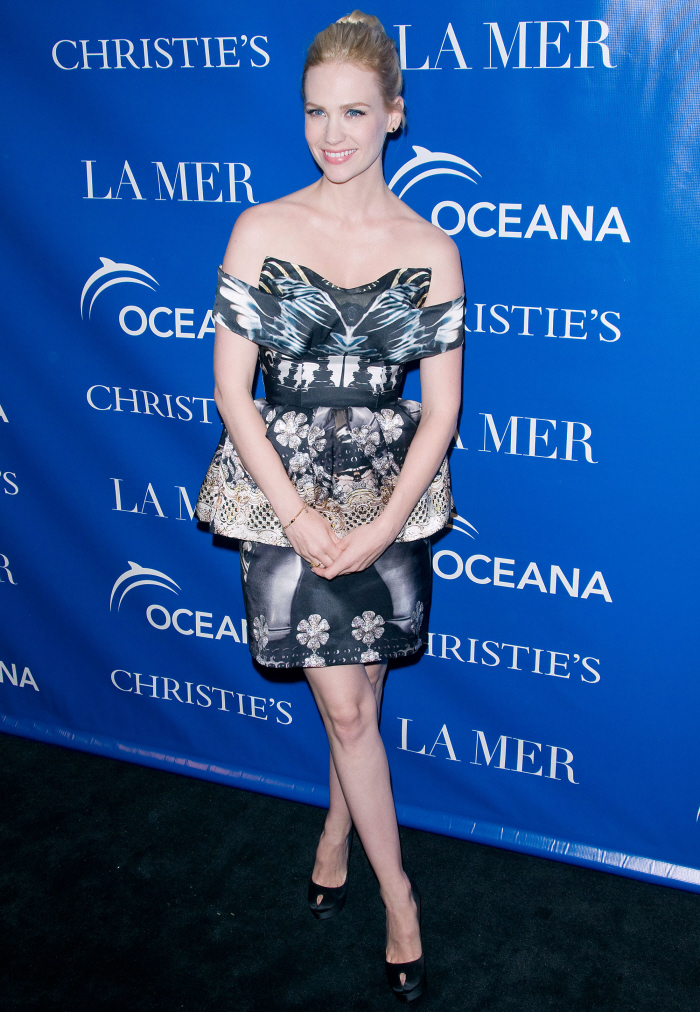 These are some new photos of January Jones at a screening of La Revolution Blue last night in NYC. January wore a Mary Katrantzou Fall 2012 dress which… I do not like. It's one of those situations where the personality isn't strong enough or awesome enough to really pull off the look. On Cate Blanchett, it would be interesting and challenging. On January… she just sort of looks like a mall girl wearing a dust ruffled dress. January is so pretty, but her style is so crazy and all over the place. She wants to be avant-garde, but she rarely pulls it off.
In other January news, she's finally said something about "Fat Betty" on Mad Men. Several weeks ago, there was an episode devoted to Betty's weight gain, and "Fat Betty" became a meme and a sensation. Some of you tweeted me, asking for my thoughts on Fat Betty. I thought it was interesting, but I was disappointed in the lack of follow-through in the show. Maybe it's coming later in the season – you never know. I thought it was interesting that "Fat Betty" was a lot nicer to her children – I adored the scene where Betty and Sally were eating ice cream together. Anyway, January told Fashionista that everyone at Mad Men was cool about her baby weight: "I had no pressure to lose [the weight] in any certain amount of time." When asked about "Fat Betty" becoming an internet sensation, January said: "I have to think it's funny; I don't take offense." And even January thought Fat Betty was nicer: "Skinny Betty was meaner!"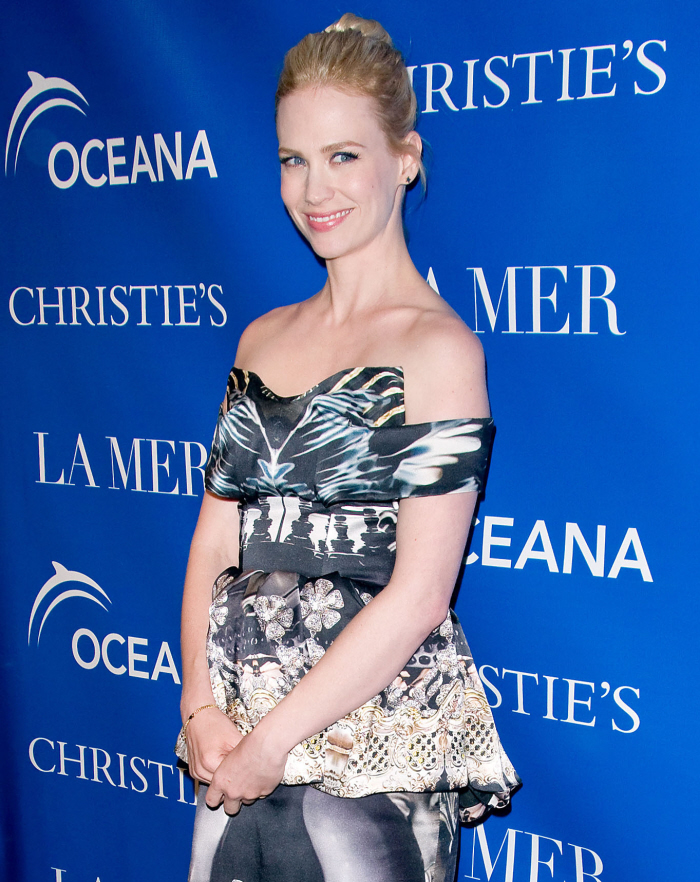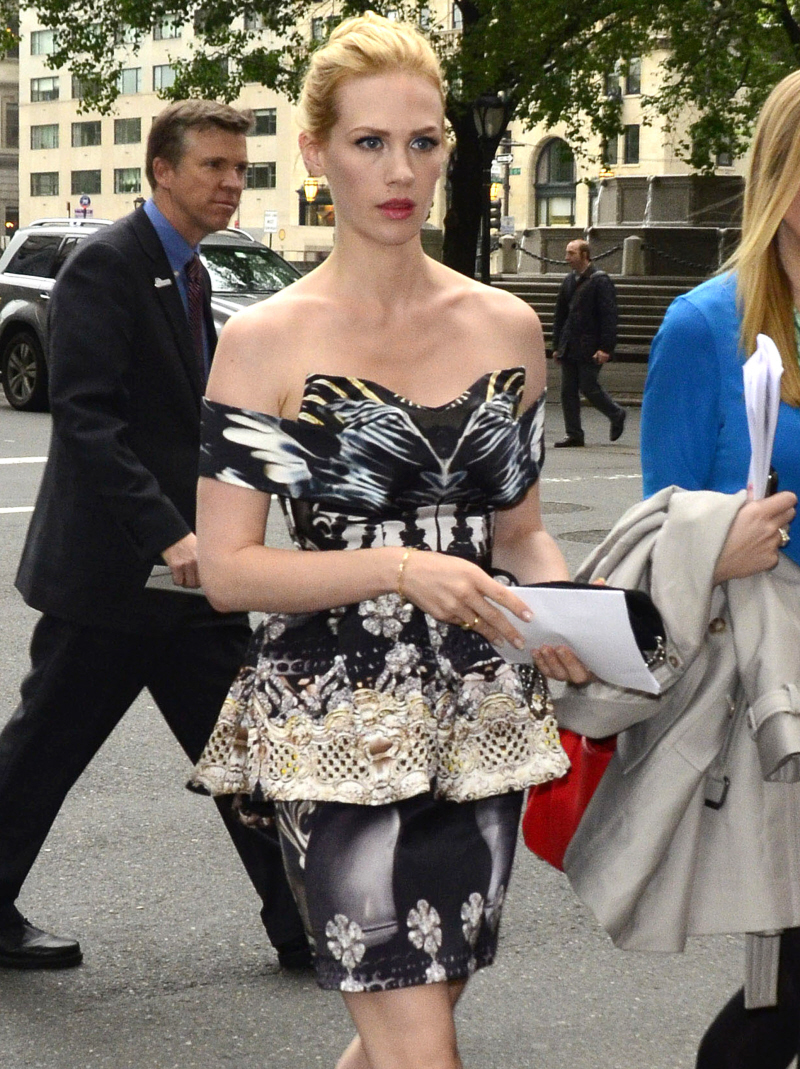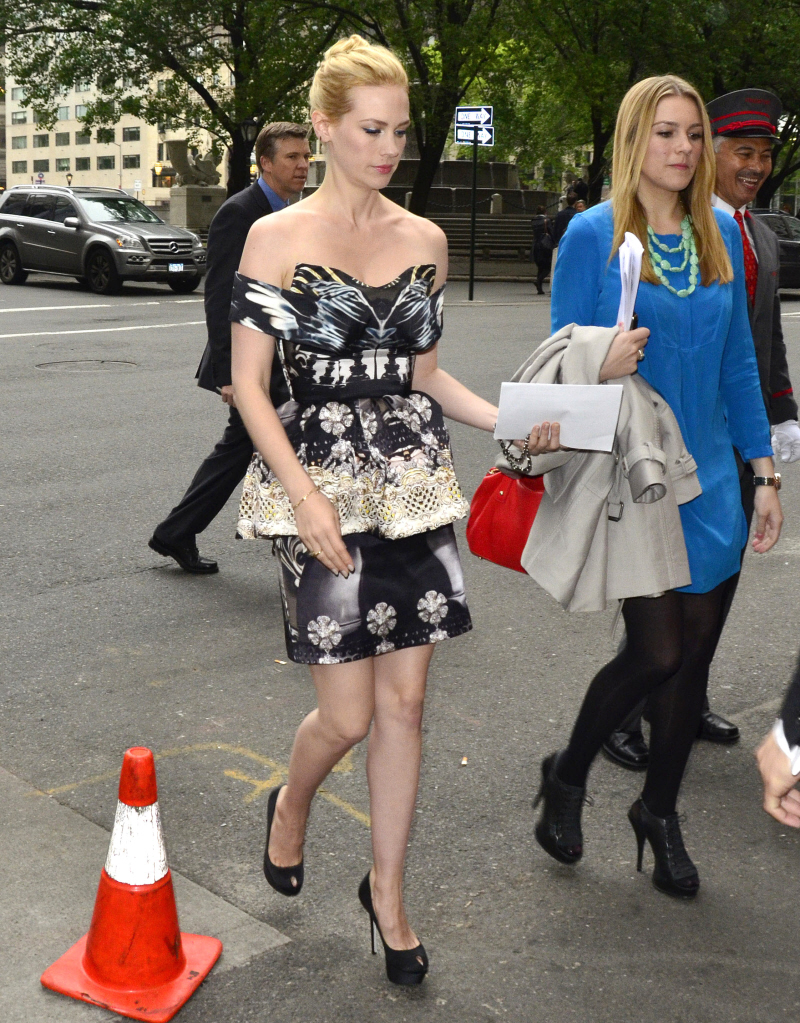 Photos courtesy of Fame/Flynet and WENN.