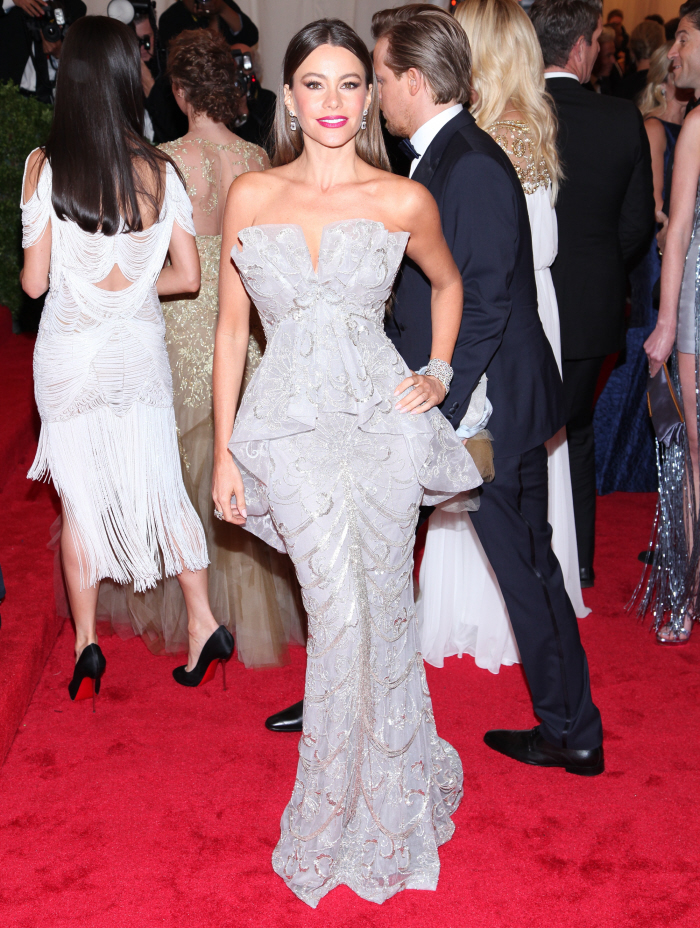 Do you know how difficult it is to make Sofia Vergara look like hell? You really have to be trying and exerting yourself, because Sofia is a naturally beautiful woman who looks great in a variety of styles. But not this. Sofia wore Marchesa to the Met Gala last night, and from what I can see, many are already declaring her one of the worst-dressed women of the night. For the love of God, why would you put this gorgeous bombshell in a pale grey sack?!?!?!?!!?
Of course, it's not a sack dress. It just LOOKS like a sack dress because of the "oversized" nature of the bust and the peplum. Should I even call this a peplum? Usually I just refer to this horrible design trend as a "dust ruffle" but even I can't joke about this monstrosity. She looks like she's wearing a curtain!!! Why would you do this to such a beautiful woman?
I can't decide if Sofia knows that she's not working this dress, and that this dress would have looked horrible on anyone. That's the problem with the Met Gala – all of these girls want to be "dressed" by their personal friend, the designer —. When you bring personal friendships into the mix, things get complicated. I wonder if Georgina Chapman had to talk Sofia into this dress, and Sofia got second thoughts on her way to the gala.
Oh, and I think Sofia's hair sucks too. She has great hair, and you can do so much with it! Why would you part it down the middle and tuck it behind her ears? Is that a "high fashion" style now?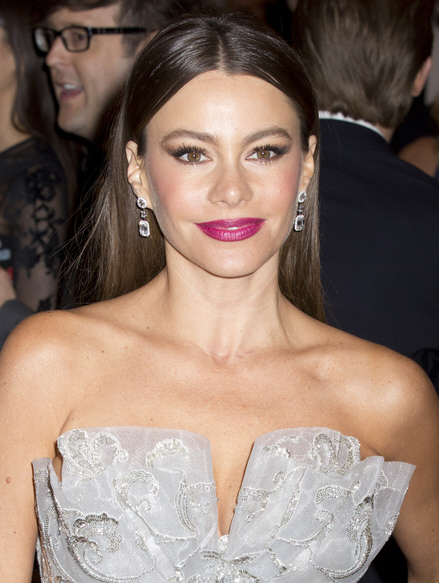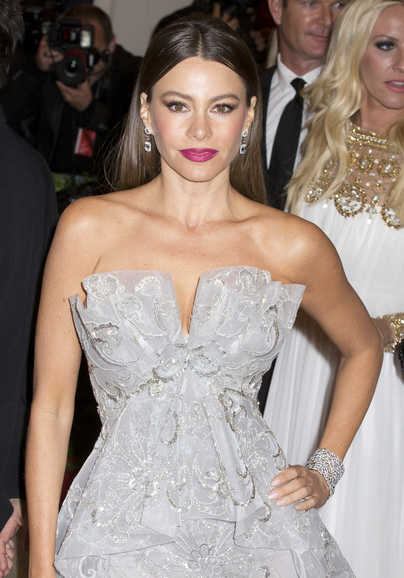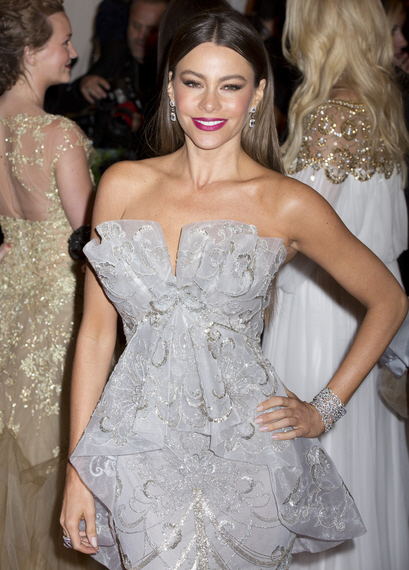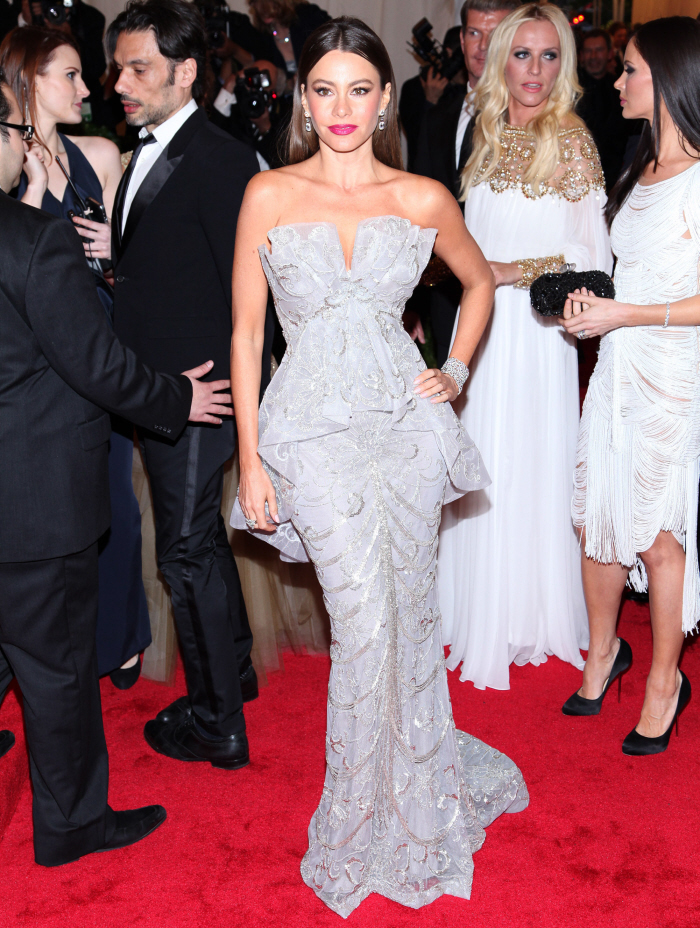 Photos courtesy of WENN, PR Photos.