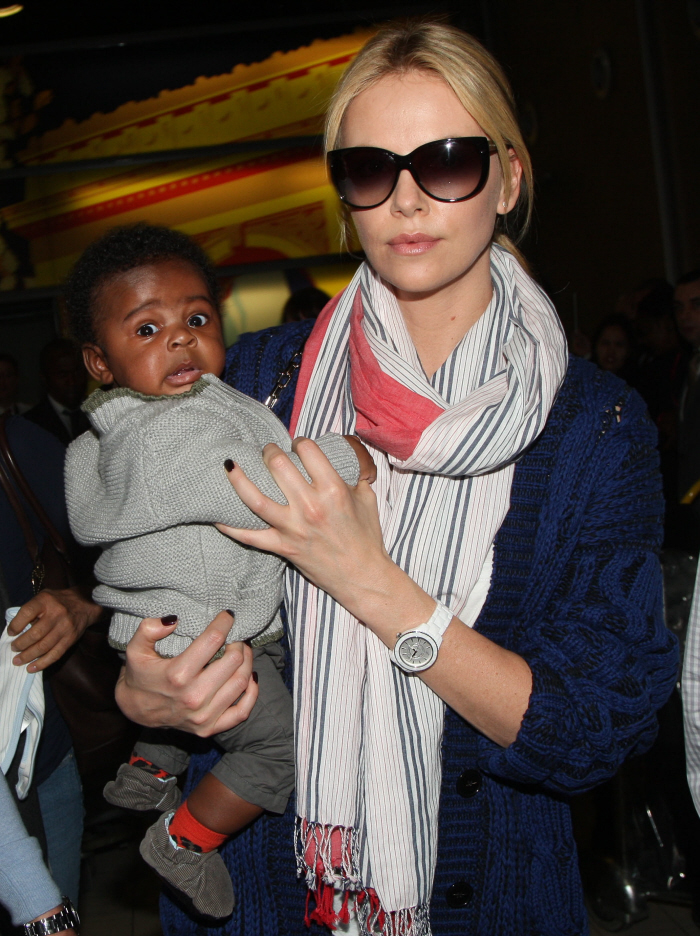 My prediction was for late May. I theorized, weeks ago, that Charlize Theron would unveil her son Jackson closer to June, when she has two films coming out – Prometheus and Snow White & the Huntsman. But Charlize unveiled Jackson yesterday at Charles de Gaulle airport in Paris – which means that Jackson is getting some attention a month before Charlize's dual press tours.
So… Jackson. I'm still not sure how old this kid is. Charlize adopted him in… March. I think. We don't actually know, because Charlize keeps her information locked down. The announcement came in March, and if I had to put a number on it, I'd say Jackson is about six months old, give or take two months. Is that a wide enough margin of error? I'm really terrible at guessing baby ages. Anyway, Jackson is super-cute. I love his expression of "OMG OMG OMG BRIGHT LIGHTS OMG." He's absolutely horrified. Charlize will totally teach him how to make the patented Theron bitchface soon enough. Trust it.
Can I just say? I'm still really happy for Charlize. I'm glad that she didn't feel the need to wait around for a man to come around and help her fulfill her dreams of being a mom. I do think she and Stuart Townsend were the real deal, and since they split several years ago, Charlize has been feeling unfulfilled in some way. She seems so much more relaxed now, right?
PS… I love Jackson's awesome little sweater. And his booties!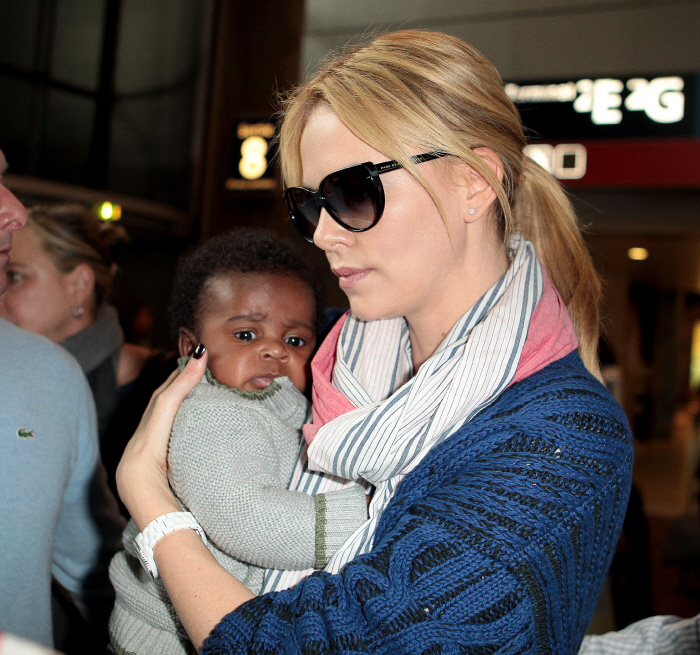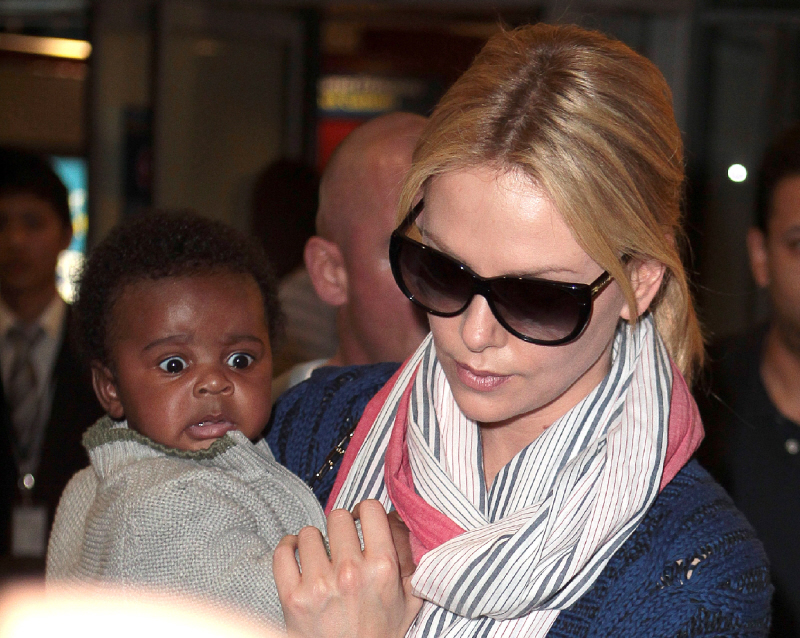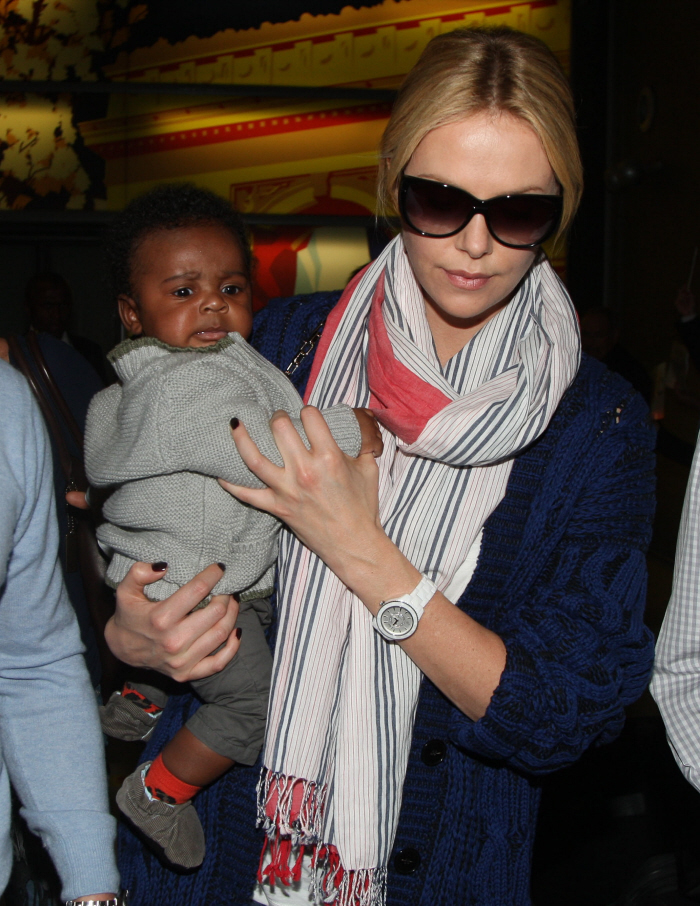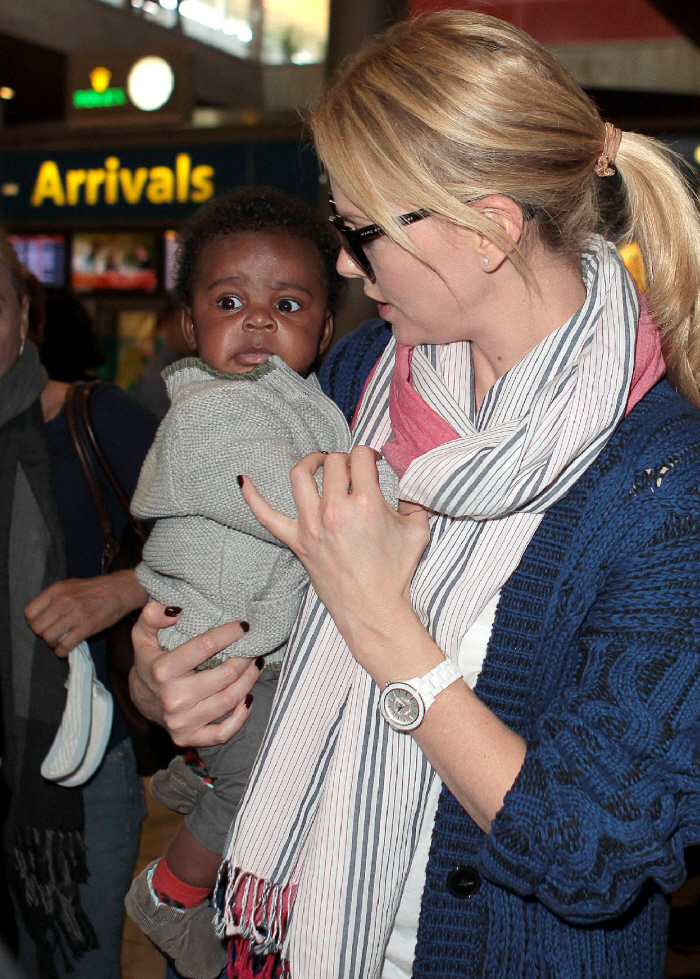 Photos courtesy of WENN.