Ryan Seacrest bought Ellen's estate for $37 mill, did you know he was that rich?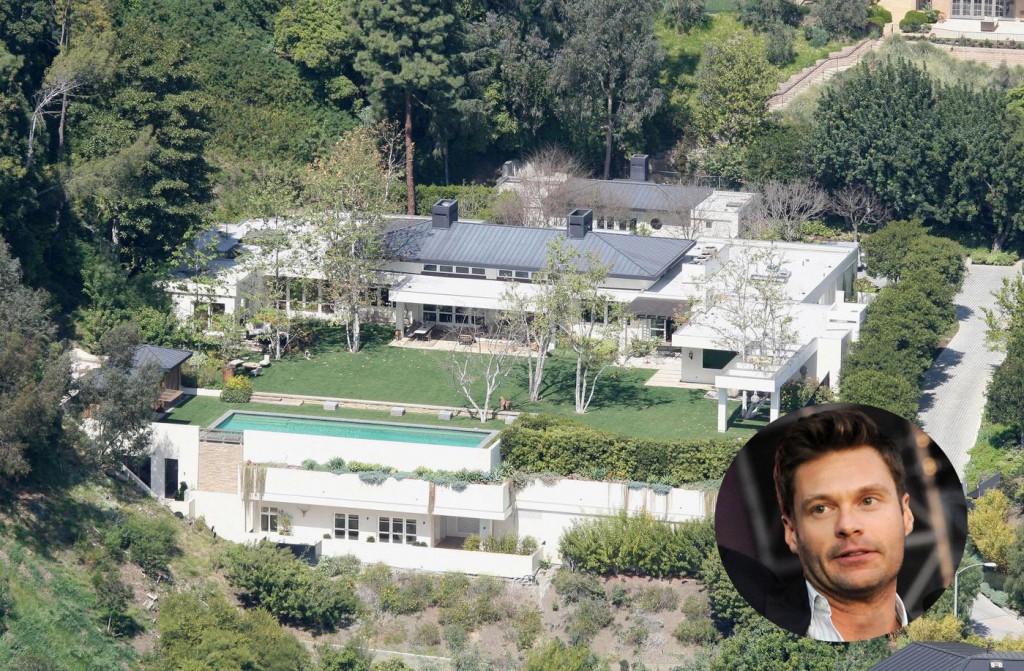 In jaw-dropping celebrity real estate and out of control wealth news, Ryan Seacrest just spent $37 million buying Ellen DeGeneres' massive estate in Beverly Hills or around $47 million, depending on which reports you believe. Ellen of course bought Brad Pitt's former home in Malibu late last year for a reported $12 million dollars. Ryan is rolling in the Kardashian dough, with a net worth estimated at $125 million. TMZ reports that he makes $45 million a year.
Before Ellen DeGeneres and Portia de Rossi decided that Angelina Jolie and Brad Pitt's beachfront home in Malibu was the pile of bricks for them, they put their Beverly Hills mansion on the market. (Added value alert: It was where they tied the knot!)

And now Ryan Seacrest has bought DeGeneres' not-so-humble abode!

All things considered, how much money has been changing hands here?

First off, DeGeneres and de Rossi paid a bargain $12 million for Brangelina's pad, which was originally listed for $13.5 million.

And it turns out that Seacrest may have scored a friend-of-the-family discount as well. Contrary to reports that he is paying the full sticker price—$49 million—for the 2.87-acre property, industry sources tell E! News that $37 million is the actual number.

DeGeneres and de Rossi swapped vows on the grounds of their soon-to-be-former home—which Ellen originally bought from Will & Grace cocreator Max Mutchnick for $29 million—in August 2008. And yes, Seacrest was a wedding guest.

The estate boasts a 9,200-square-foot main house, three guest homes, a pair of swimming pools, koi ponds and fruit trees.

That should be plenty of room for Seacrest, who revealed yesterday on The Howard Stern Show that he and girlfriend Julianne Hough are living together. He originally listed his Hollywood Hills West estate for $14.95 million in 2010, then unlisted it, then relisted it last month for $11.985 million, per the Los Angeles Times.

Further adding to the surreal-estate scrum: Seacrest's current address used to belong to Kevin Costner! The American Idol judge moved in for $11.5 million in 2006.
[From E! Online]
So Ryan Seacrest is really, really rich I guess. He's richer than I would have imagined, given the fact that I still think of him as a radio host and emcee for Idol. I know he's a TV mogul, although I don't consider foisting the Kardashians on the public as any kind of accomplishment. I shouldn't talk, I gossip for a living and they've only benefited my career too.
Speaking of TV moguls, over the weekend I watched a special on HGTV on Candy Spelling selling her home, the largest in LA County, for $85 million. It was fascinating. Candy is an uber-wealthy, very organized hoarder and collector, basically. She had three gift wrapping rooms, a bowling alley, a barber shop, a huge room bigger than my house filled only with collectible dolls, every Beanie Baby known to man, and an attic filled with boxes full of holiday decorations. The wench that bought her house, Formula 1 heiress Petra Ecclestone, gave Candy just 30 days to move out more stuff than entire hamlets of families will collect in their lifetimes. I found myself feeling sorry for Candy and actually liking her, despite her massive excess. She accomplished the move at the end of the first part of the series. (Spoiler I guess.) I still have to watch part 2, where she goes through and purges warehouses full of stuff.
Here's a somewhat related Today Show segment this morning on celebrity real estate. It features the real estate mogul from Shark Tank (I just started watching that show and I love it!), Barbara Corcoran. She shows us homes for sale from Meg Ryan, Billy Joel, Barry Manilow, and Goldie Hawn and Kurt Russell. I love Goldie and Kurt's modern beach home. It's amazing.

Visit msnbc.com for breaking news, world news, and news about the economy
Ellen and Portia purchased Brad Pitt's former Malibu home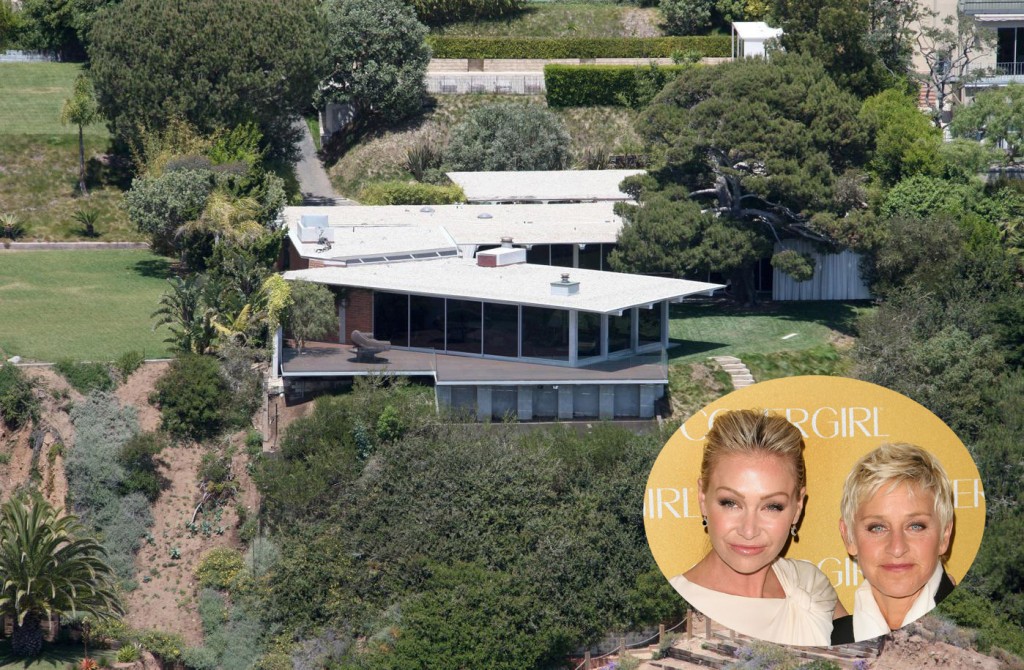 Another photo of Ellen and Portia's new digs: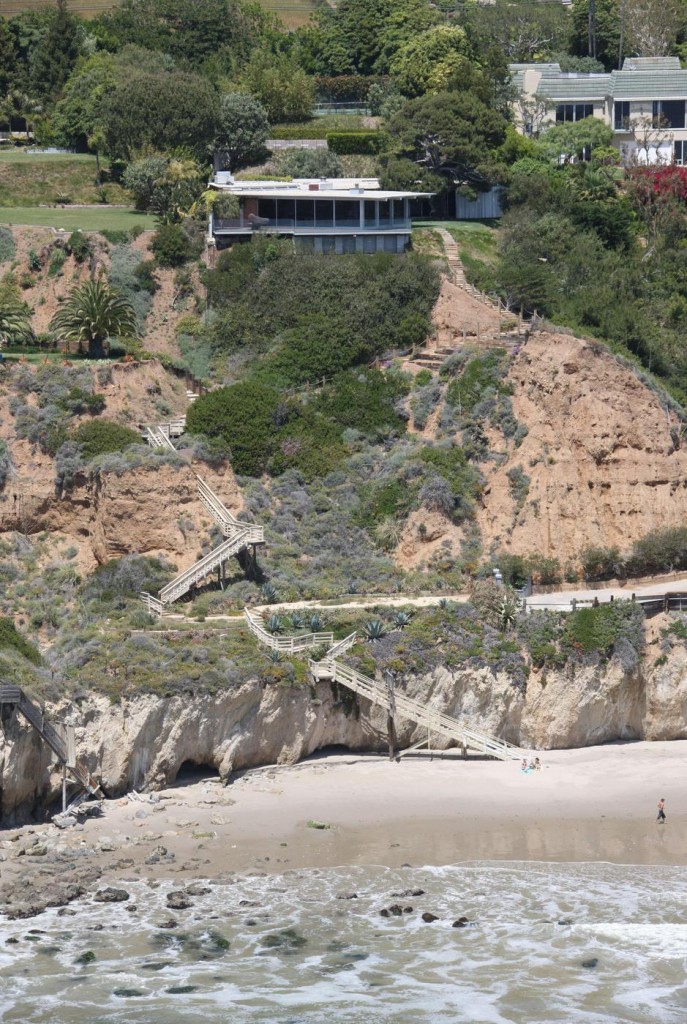 Ryan's place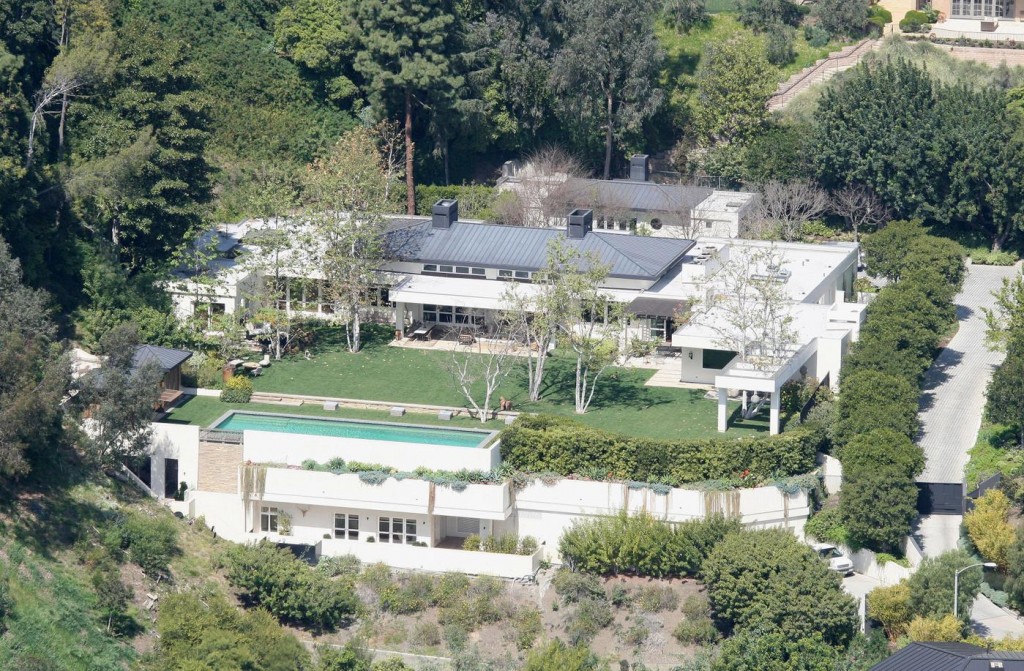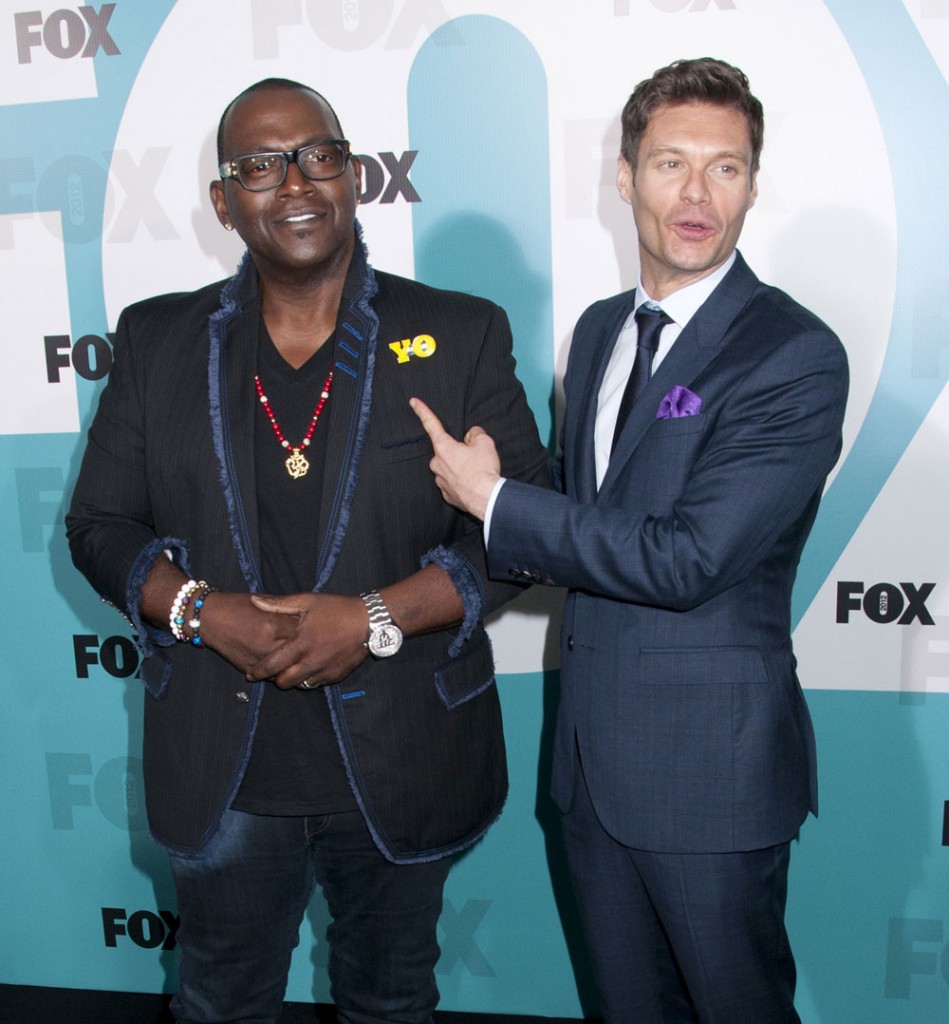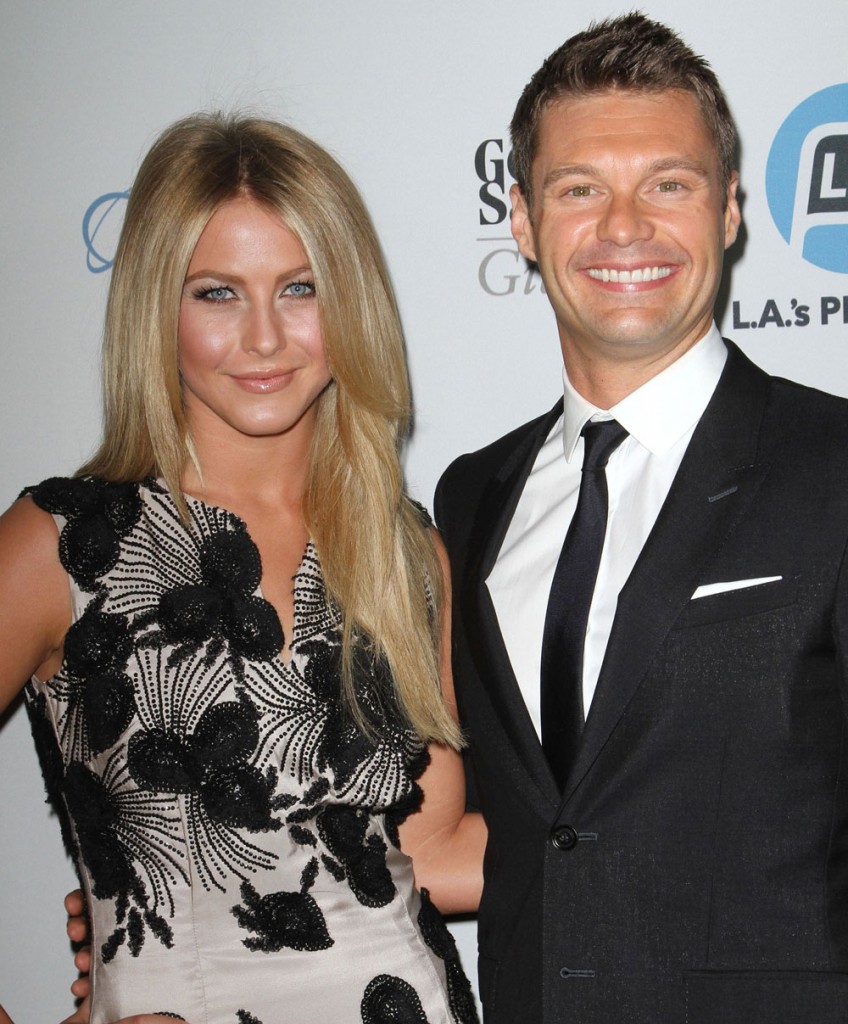 photo credit: Pacific Coast News and WENN.com
Written by Celebitchy

Posted in Ellen DeGeneres, Photos, Real Estate, Ryan Seacrest

- Friends reunion on Ellen [Popsugar]
- Lindsey Vonn watches Tigers kids [Lainey Gossip]
- George Michael fell out of a car going 70mph [D-Listed]
- Real Housewives of Orange County recap [Reality Tea]
- New Man of Steel trailer [Pajiba]
- Jared Padalecki's hot bod [Buzzfeed]
- Doctors confirm Taylor Swift's new boobs [Evil Beet]
- Catherine Zeta-Jones finished treatment [CDAN]
- Anna Paquin hates the paps [Celebslam]
- Lance Armstrong is gross [The Blemish]
- What is Barbara Palvin wearing? [Moe Jackson]
- This is Petra Nemcova? [SVC]
14 Responses to "Ryan Seacrest bought Ellen's estate for $37 mill, did you know he was that rich?"