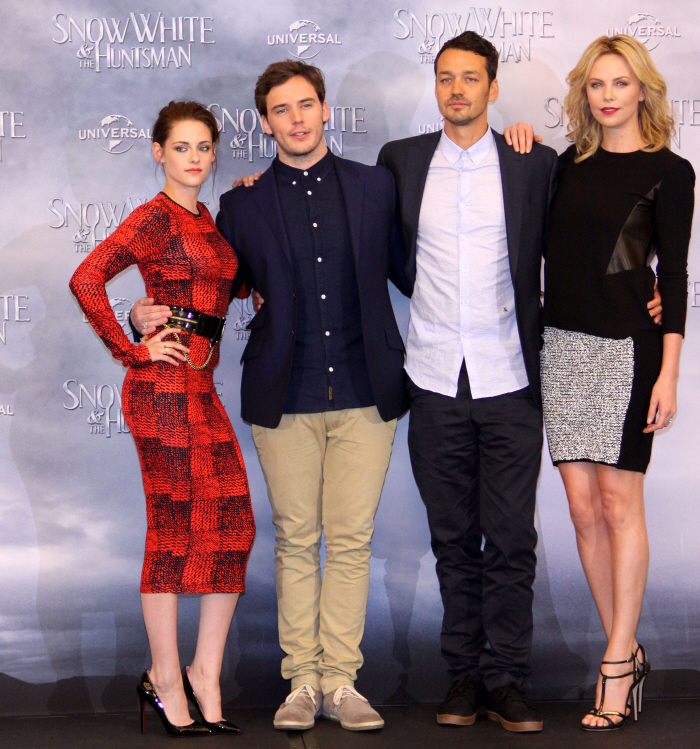 I know we've got a lot of Kristen Stewart and Charlize Theron news today, but in my defense, there are lots of new photos, interviews and gossip. And they are promoting the hell out of Snow White & the Huntsman… because both Charlize and Kristen have a lot riding on this movie. Both of them need SWATH to be a big hit. Will it be a big hit? I think it will make a lot of money, but it won't be like an Avengers or Hunger Games-style mega-hit.
Anyway, as I mentioned in the earlier K-Stew post, Kristen, Charlize and some of the SWATH people headed to Germany yesterday after the UK swing of the press tour. I had hoped that the Berlin premiere would be held last night, but it looks like it's going to be tonight. These are photos from the (day-time) SWATH photo call. First thought: I like that Charlize and Kristen don't look like they've (badly) coordinated their looks like they did at the London premiere.
Apparently, Kristen's dress is 10 Crosby by Derek Lam. Still not wearing Balenciaga, I see. Still, this Lam is a big improvement over the Marchesa hideousness. I'm not really in love with the whole look, but Kristen looks presentable and interesting, which is an accomplishment. Oh, and the belt is Alexander McQueen. I feel like Charlize might have given her the belt.
As for Charlize's outfit – I don't know. If anyone has the designer ID, please share it. I think Charlize looks nice and appropriate here – and I buy that she probably had this outfit in her closet already, you know? I'm also including a photo of Sam Clafin, "the prince" of SWATH. He's kind of meh. He and Kristen look like siblings.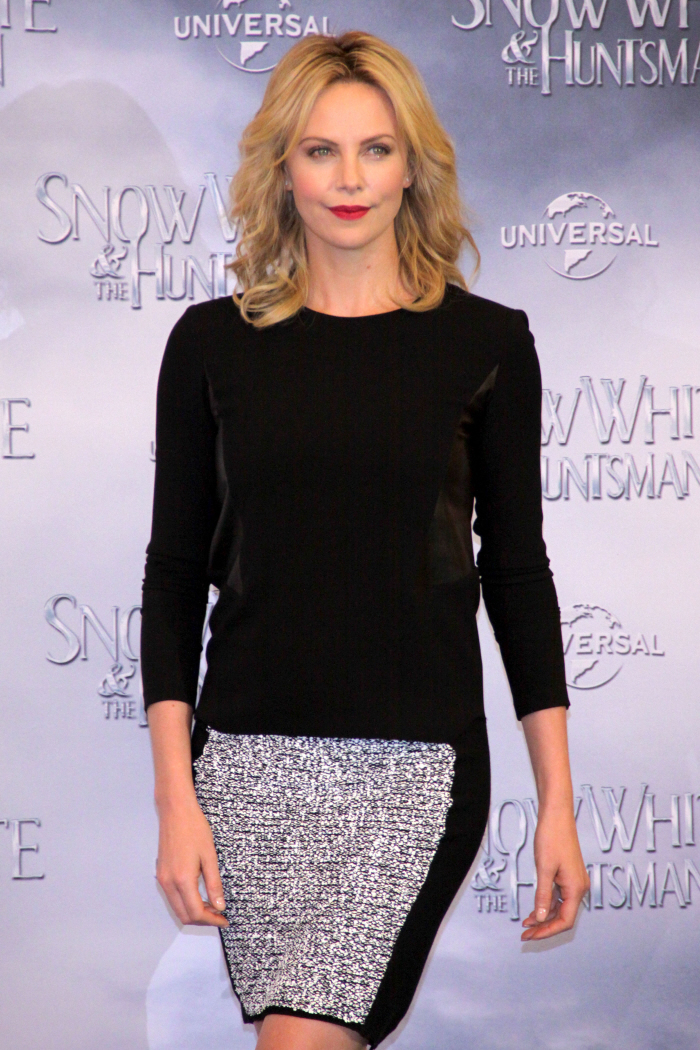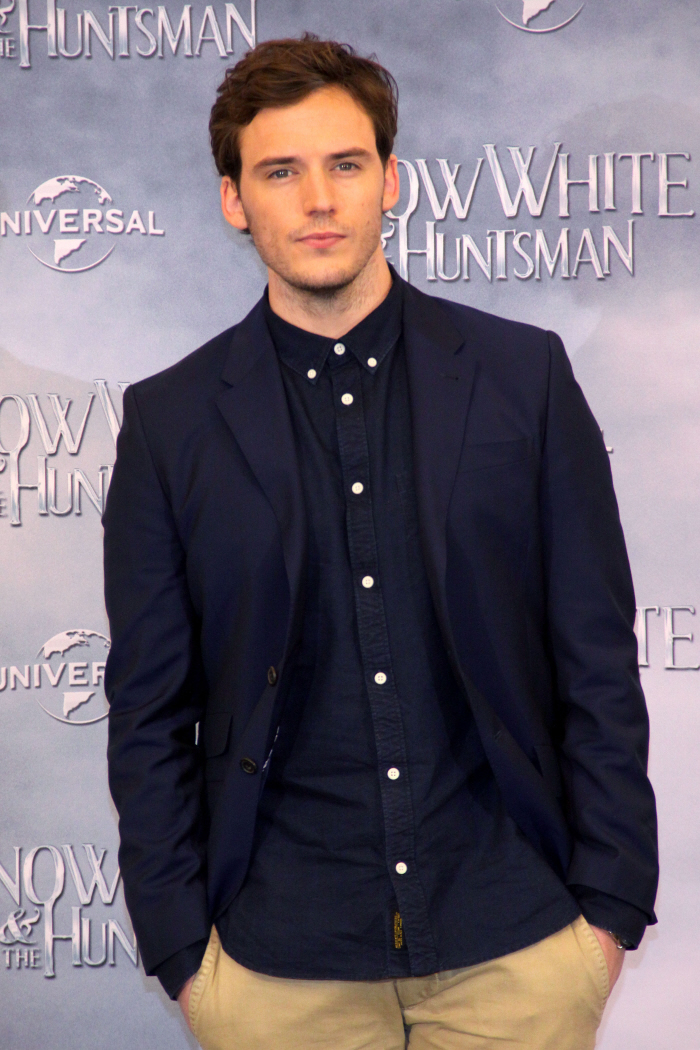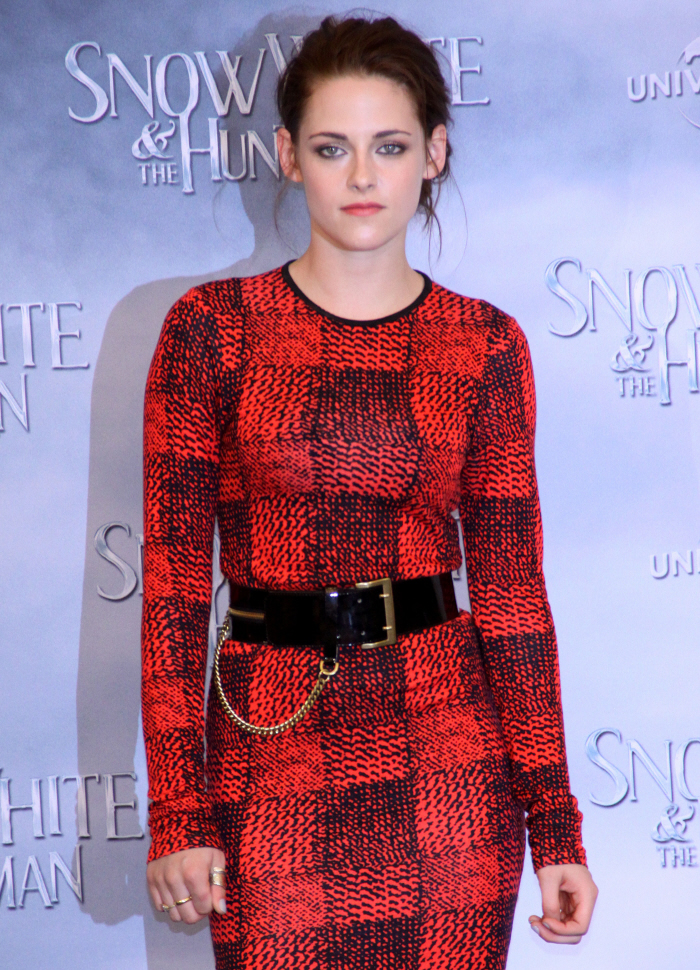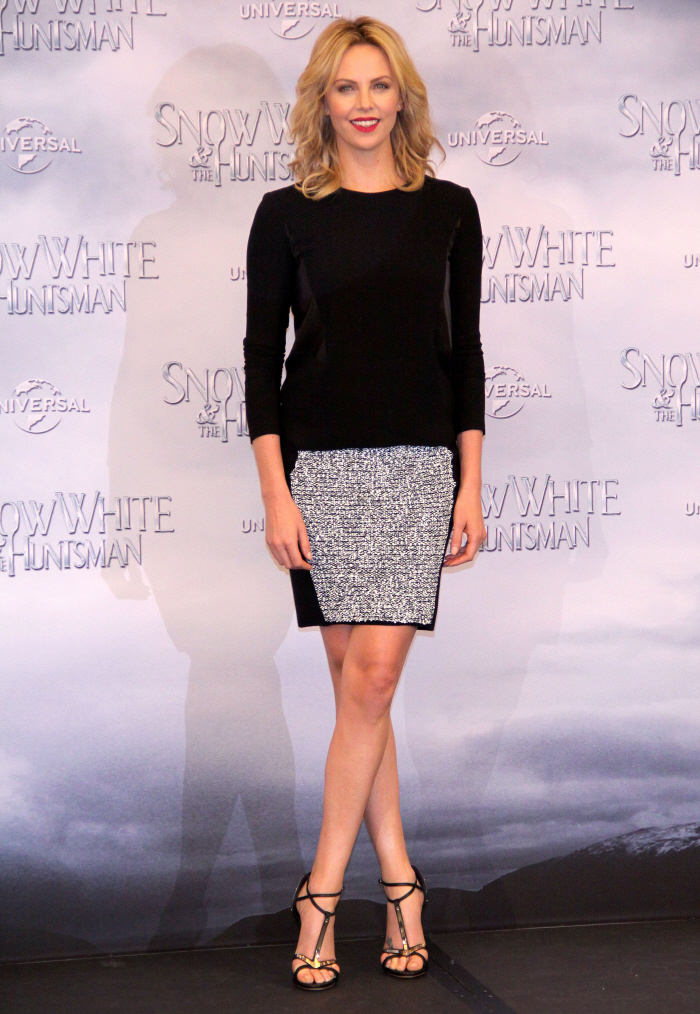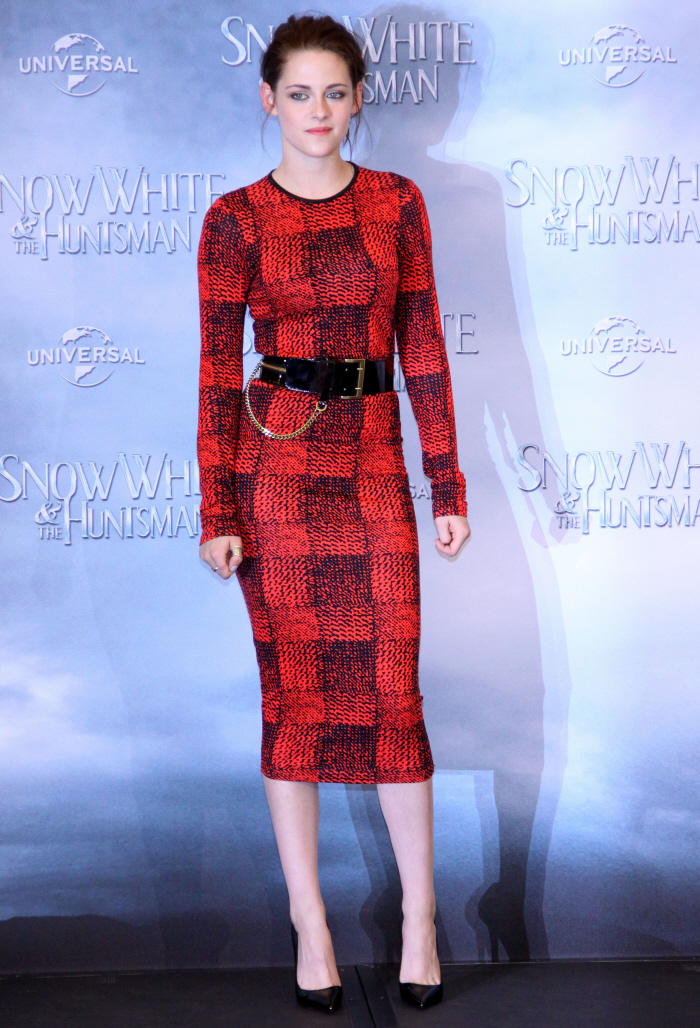 Photos courtesy of WENN.