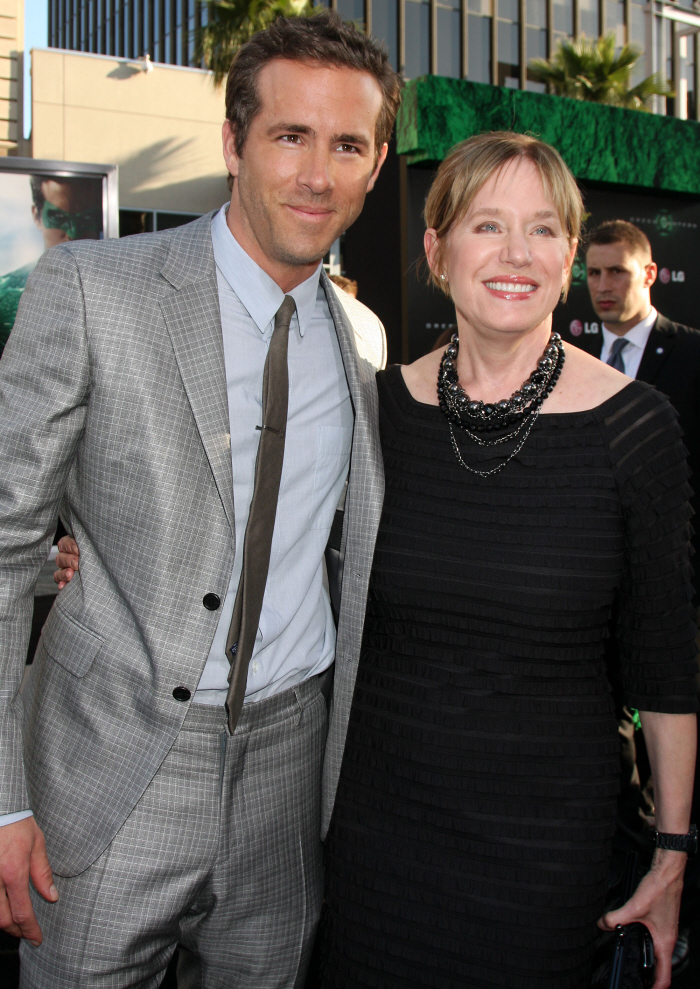 Whenever I think of mama's boys trying to pass themselves off as Hollywood heartthrobs, my mind always goes straight to Bradley Cooper. I swear, poor Zoe Saldana AND Renee Zellweger spent more quality time with B-Coop's mother than they ever spent with Bradley. But would you peg Ryan Reynolds as a mama's boy? I don't know much about his family, but I've heard general things about his family being tight-knit, nice, normal Canadians. I just looked them up – his dad has Parkinson's, which is just awful. Awful for his dad, and awful for the family. Ugh… anyway, by all accounts, they're a tight-knit family, as is Blake's family.
So, a few weeks about Ryan took Blake to Canada so they could spend some time with his family, after they spent many, many mini-breaks and holidays with her family. I'm positive that this is not the first time Blake has met Ryan's family, but according to Star Magazine, there was something about this trip that pitted Blake and Ryan's mom against each other. Tammy Reynolds thinks Blake is a diva. Blake thinks Tammy needs to mind her beeswax. Who shall be victorious?
As they blissfully prepare to share their lives together in a new home, Ryan Reynolds and Blake Lively's whirlwind eight-month romance has hit a major snag. The couple's recent visit to his hometown of Vancouver erupted into a showdown between Blake and Ryan's mother Tammy – causing a furious Blake, 24, to storm off, a source tells Star.

Ryan's mom, a retired salesperson, "is a straight-talker who speaks her mind," says a source. "She hasn't really warmed to Blake."

"Tammy would like to see Ryan with a woman who's not in the movie business because she feels that, ultimately, actresses put their careers first," says the source. "And she thinks Blake is pressuring Ryan into settling down before he's ready. He also rushed into his first marriage, with Scarlett Johansson."

Indeed, Blake and Ryan are "unofficially engaged" and planning to wed in the summer of 2013 at the $2.6 million estate they recently purchased in Bedford, NY, the source reveals. But Tammy is urging them to relocate to Vancouver full-time.

"She says when they have kids, Blake and Ryan should raise them in Canada because it's safer," says the source. "Blake refuses to even consider that, saying that she has to be in NYC for work."

Despite her objections to the hasty wedding, Tammy "has also been trying to take over the wedding planning," says the source. "She wants to invite all these family friends Blake doesn't know." The mama drama came to a head during a May 6 dinner at the Reynolds family home.

"When Tammy started grilling her, Blake left the room and had a meltdown… she told Ryan she wanted to stay at a hotel for the rest of the trip."

Blake cooled down enough to dine with the actor, his brother and sister-in-law the next day, "But she made it clear to Ryan that Tammy was not welcome."

Now tensions remain high. "Tammy says it proves she's right: Blake's a diva… Ryan is torn between them – and in an impossible position."
[From Star Magazine, print edition]
While I think Tammy has some good points – especially about actresses prioritizing their careers and about Blake pushing Ryan so fast – I do think Tammy needs to butt out. Moving to Canada? No. Interjecting herself into wedding plans? No. I mean, was Scarlett Johansson the perfect daughter-in-law? No. And Blake won't be the perfect daughter-in-law either, but Tammy's son has a thing for big-boobed blonde actresses, and if that's his prerequisite, he could do SO much worse. I know I'm about to get many, many lectures from mother's of mama's boys, but seriously ladies, why can't you let your sons just make their own mistakes? Why does it always have to only be about your future daughter-in-law being a Leo DiCaprio-boning, workaholic hussy? That's obviously what your son likes.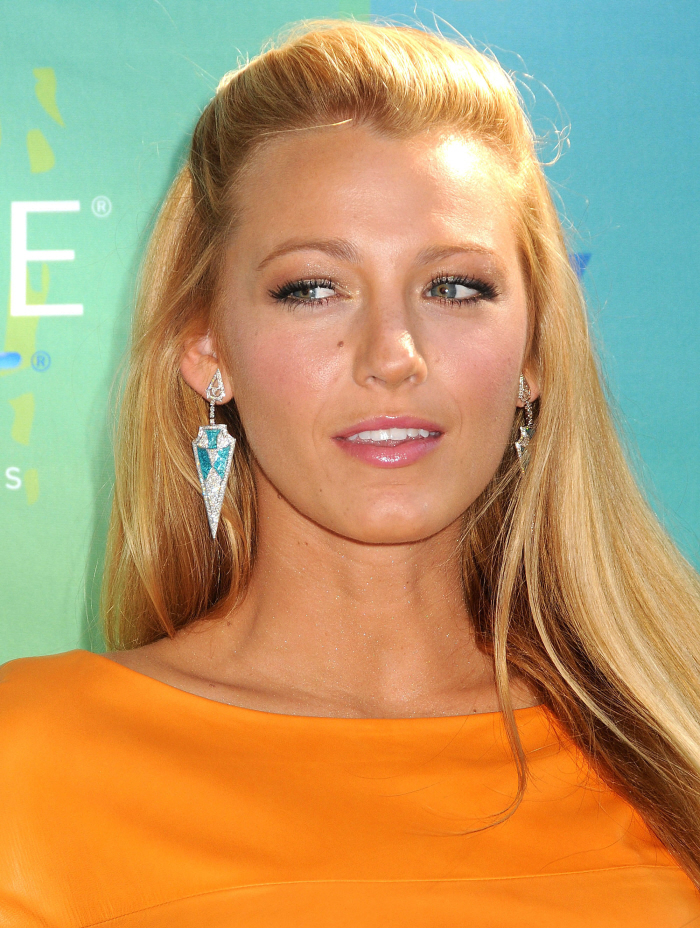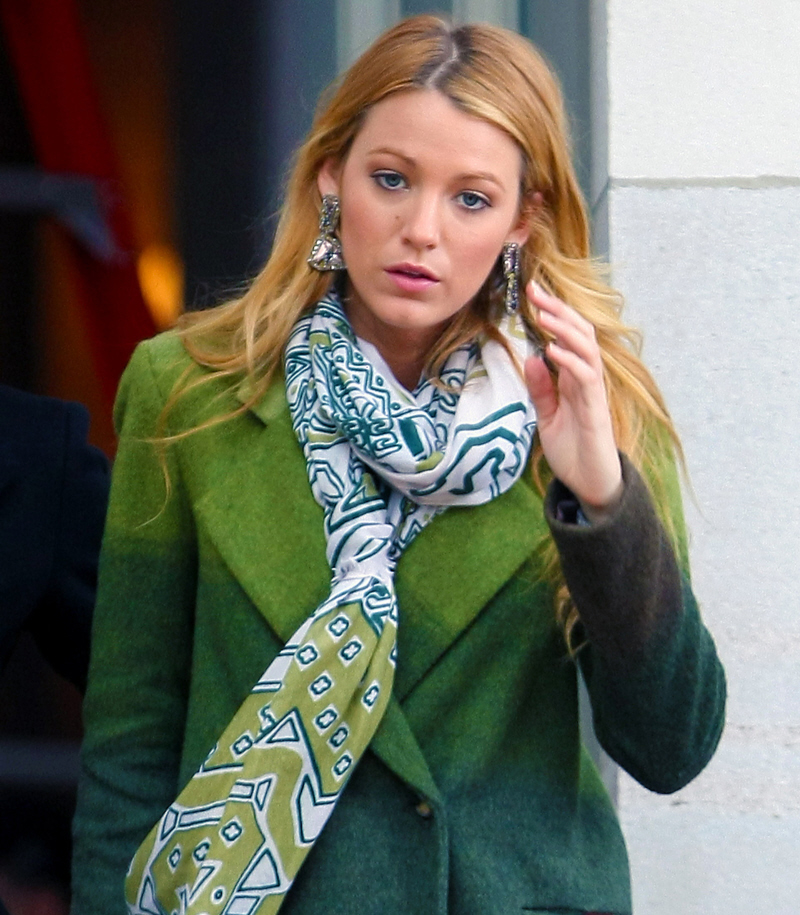 Photos courtesy of Fame/Flynet and WENN.