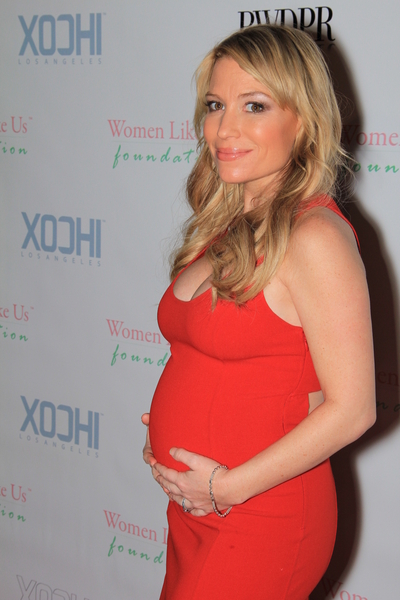 It's hard to recap all the news about celebrity trainer Tracy Anderson (Goop's maybe-former BFF who got dumped by Madonna), but I feel very confident saying that she's a scam artist. Many people have commented that they've been helped by her workout DVDs, which is fine, but her business practices are often illegal and fraudulent. She's been sued six times in her native Indiana and she has a well documented history of not paying her bills or rent and then picking up and leaving her creditors in the lurch.
Around the time that Madonna dumped Tracy as her beck and call trainer, Tracy was dating Philippe van den Bossche, the former head of Madonna's Raising Malawi charity. That was in the fall of 2009 and millions of dollars in donations went "coincidentally" missing from the charity under van den Bossche's watch. Much hyped plans for a girls' school in Malawi had to be scrapped and the charity was put under investigation for tax evasion.
Fast forward less than three years and Tracy married some other guy and just had his baby. It's very sketchy, like a lot of things this woman gets involved with. Here's more, from US Weekly.
The celebrity personal trainer and her husband Matt Mogol welcomed baby Penelope into the world on Monday, Us Weekly can confirm exclusively. Penelope, Anderson and Mogol's first child together, weighed in at 5 lbs., 10 oz. and joins stepbrother Sam, Anderson's 13-year-old son with her first husband, former NBA star Eric Anderson.

Back in March, the fitness pro and founder of The Tracy Anderson Method was feted with a baby shower that boasted a celebrity guest list: Catt Sadler, Sally Pressman and Nicole Richie. Absent A-list pals and clients including Gwyneth Paltrow, Jennifer Lopez, Courteney Cox and Jessica and Kate Capshaw sent along items from her registry like a $500 Fresco Bloom high chair and three months' worth of diapers from Jessica Alba's Honest Company.

"Everything was very girly," a source told Us about the baby bash. "The cake and tablecloths were all pink and green. Each table had Barbie dolls that were custom-made to look like workout Barbies carrying weights. They had Miss Piggys — little toys where you push on the toy and you hear the [Olivia Newton John] song 'Let's Get Physical.'"
[From US Weekly]
Here's my question in the title. If Goop only sent a gift and didn't bother to attend Tracy's baby shower, does that mean they had a falling out? At least she sent something, but I doubt these two are close anymore. I checked and the last time Gwyneth shilled any of Tracy's products in her newsletter was back in October, 2011. Gwyneth invested money in Tracy's NY fitness studio in early 2009. Given this woman's history of money and business management, I doubt Goop has seen a return on her investment. In a February Bazaar profile, Goop said she still works out with Tracy daily, though. You would think if that's still the case she would have come to her baby shower.
Anyway, congratulations to Tracy and her latest husband on their new baby. I'll say something nice: Penelope is a cute name.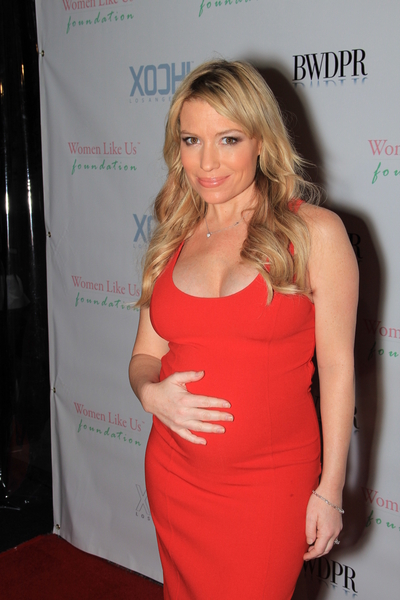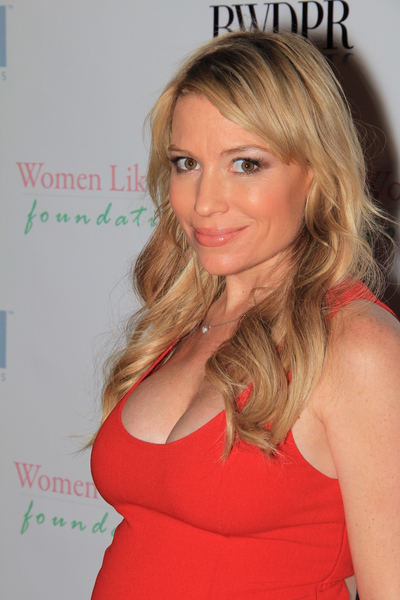 Tracy and the former head of Madonna's charity, Philippe van den Bossche, in May, 2010. Her bulimia cheeks have gone down a lot since then.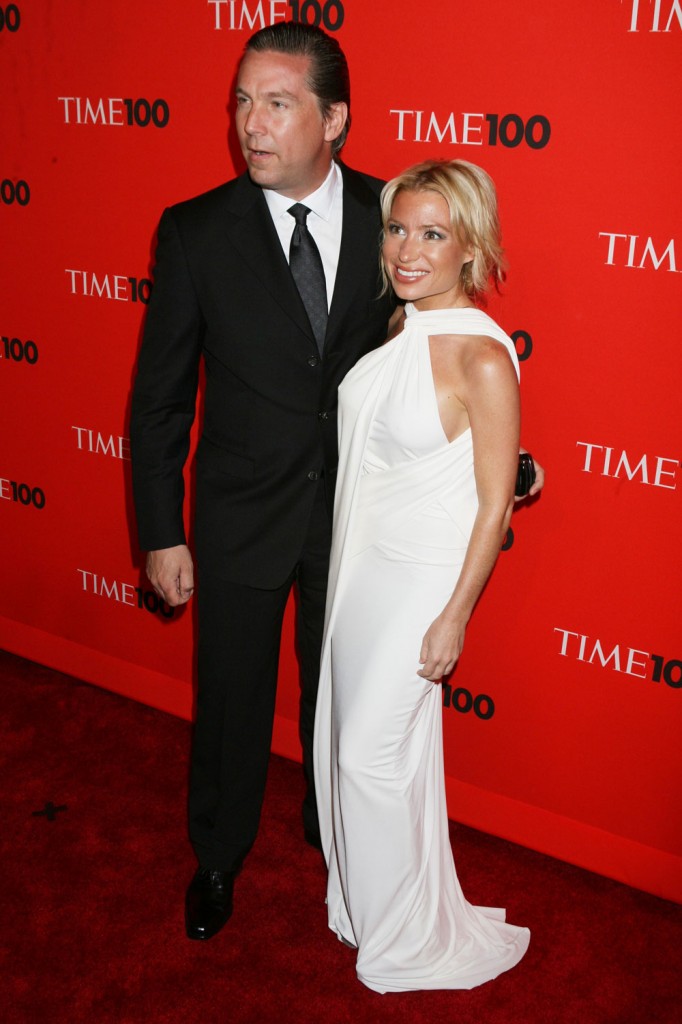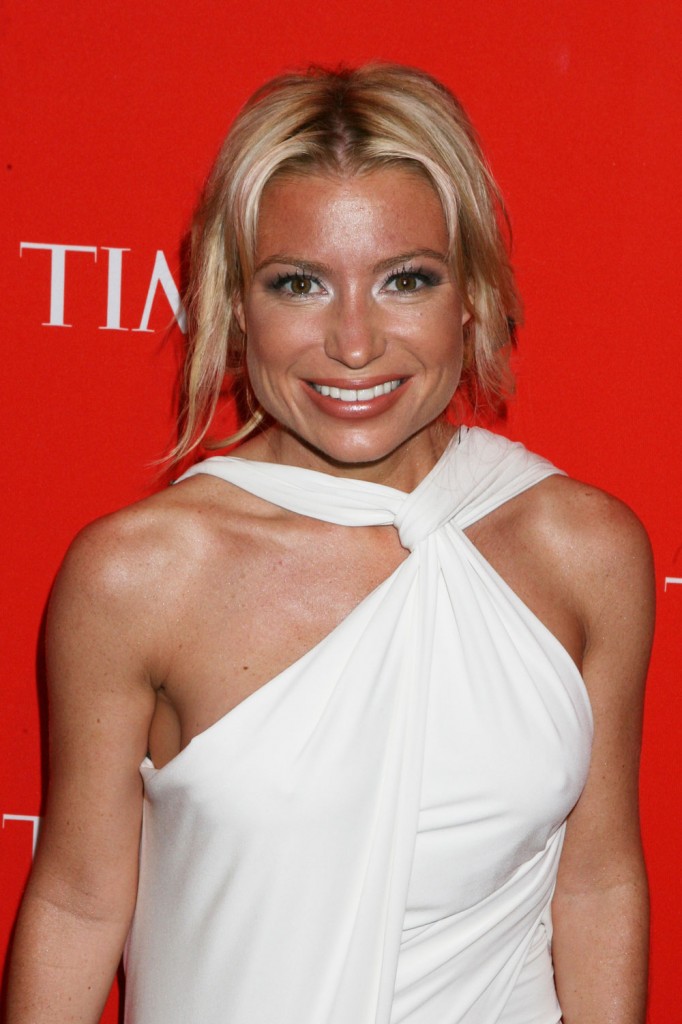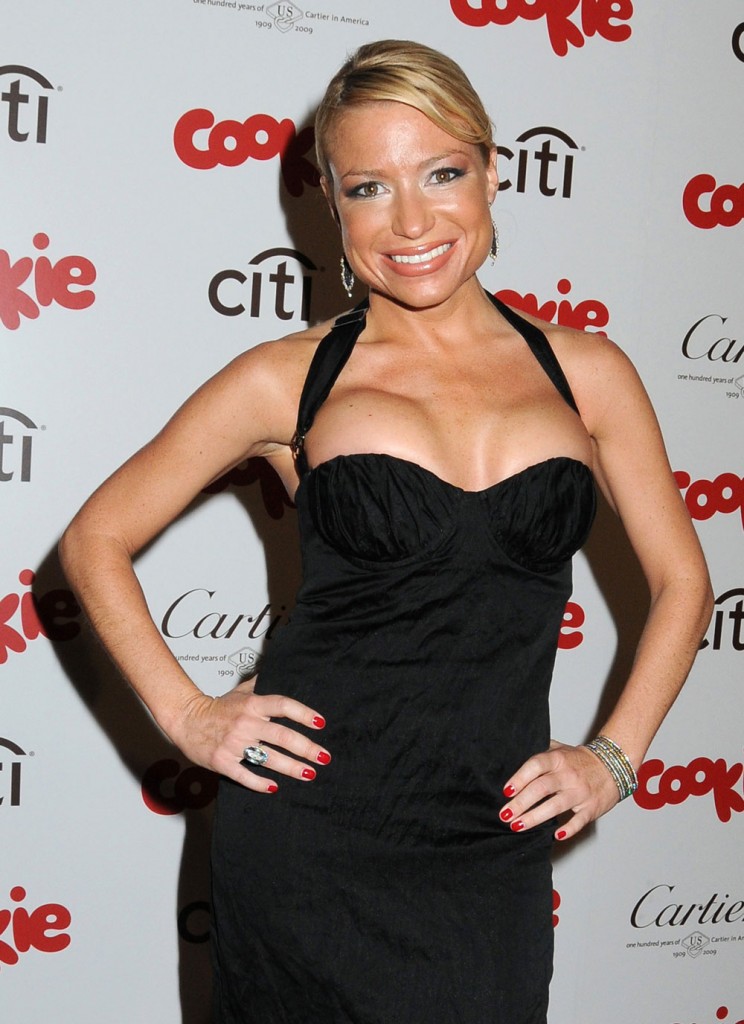 Photo credit: PRPhotos and WENN.com