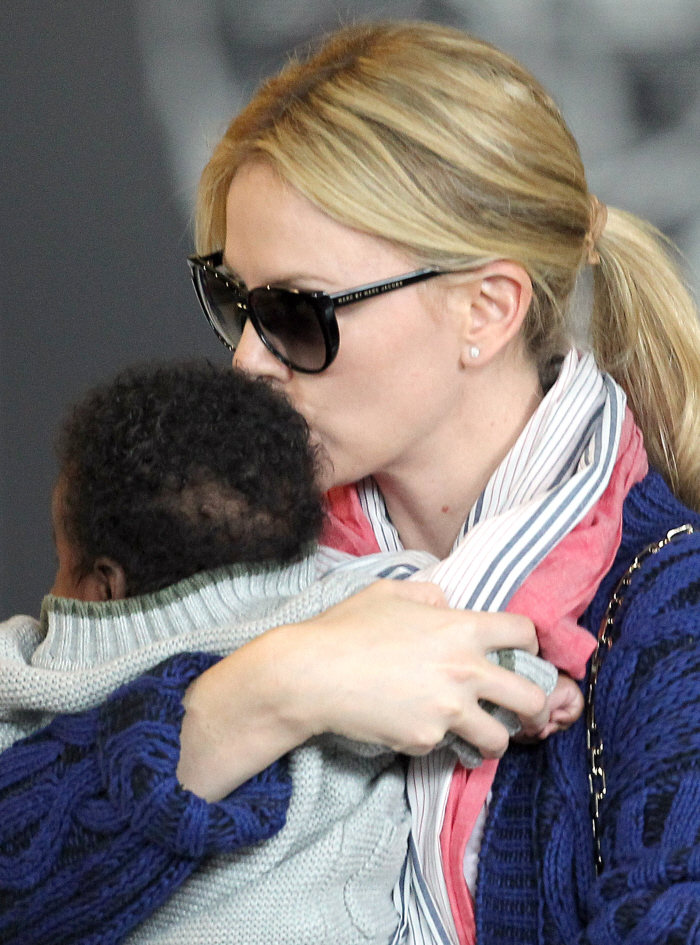 Charlize Theron is interviewed on today's Ellen DeGeneres Show. Usually, I just kind of ignore Ellen's interviews – I mean, I like Ellen and everything, but I'm not crazy about doing a lot of coverage from television interviews. But this one moved me. Charlize has been doing press for Prometheus and Snow White and the Huntsman for weeks now, but somehow she's managed to avoid really talking about her son Jackson, and the adoption process she went through and all of that. But she gives it up to Ellen, including some personal photos of her dogs and her son.
Charlize describes bringing a newborn son into a household that includes two dogs, saying: "It was the most beautiful thing I've ever witnessed. From the moment this baby came into our home. Those two dogs have never been more in love. It's the most beautiful thing I've ever witnessed… People keep saying, oh you're a single mom and I'm like actually I'm not. I got two boys (her dogs) helping me out. It's incredible." She says her terrier mutt Berkley is "the pacifier thief… He'll just lay there with the pacifier in his mouth." And Charlize says her Pit Bull "woke up with me for every feed, for every change, and whenever the baby would cry the Pitt would start crying."
Charlize also confirms that she adopted Jackson from America, not Africa, and that she brought him home when he was nine days old. She describes her two-year adoption process: "You know, it took me a while. The process, it took around two years. My Mom said the most beautiful thing. I'm going to cry. She said,…it took me nine months to fall in love with you were growing in my stomach. She's like it took you two years to fall in love with this little baby. It really took two years of just waiting and then one day it's finally there. It just feels exactly how it's supposed to feel. I don't know how to describe it. It just feels right."
Here's the video – you should watch it just for the photos of Charlize's dogs with the baby.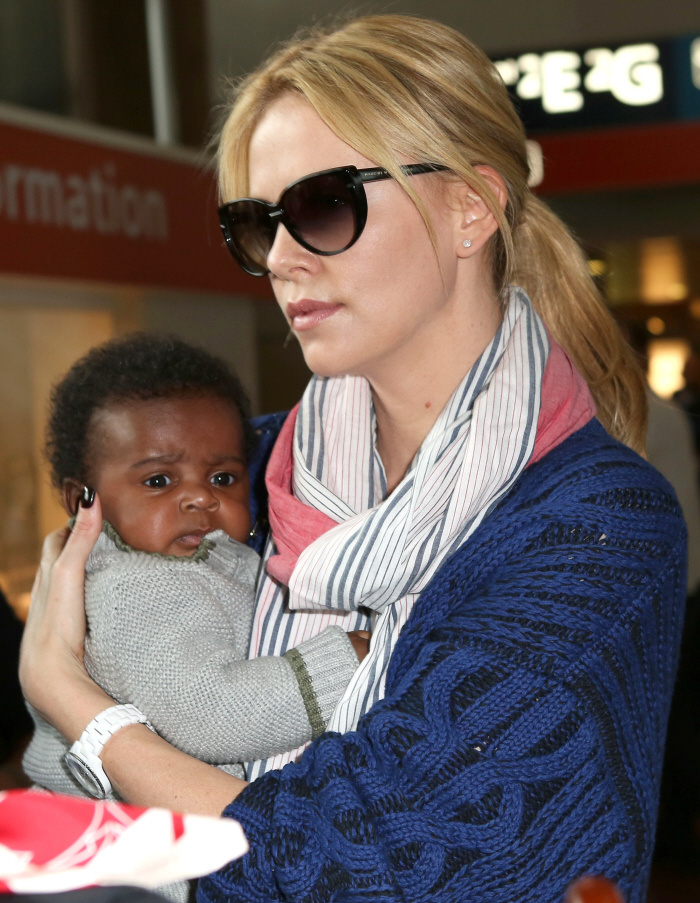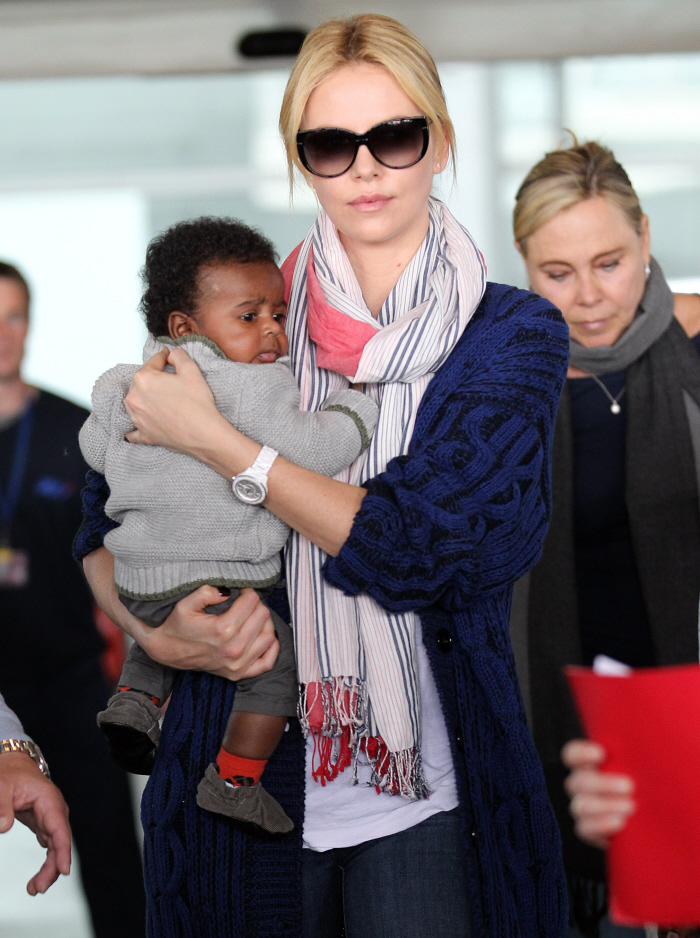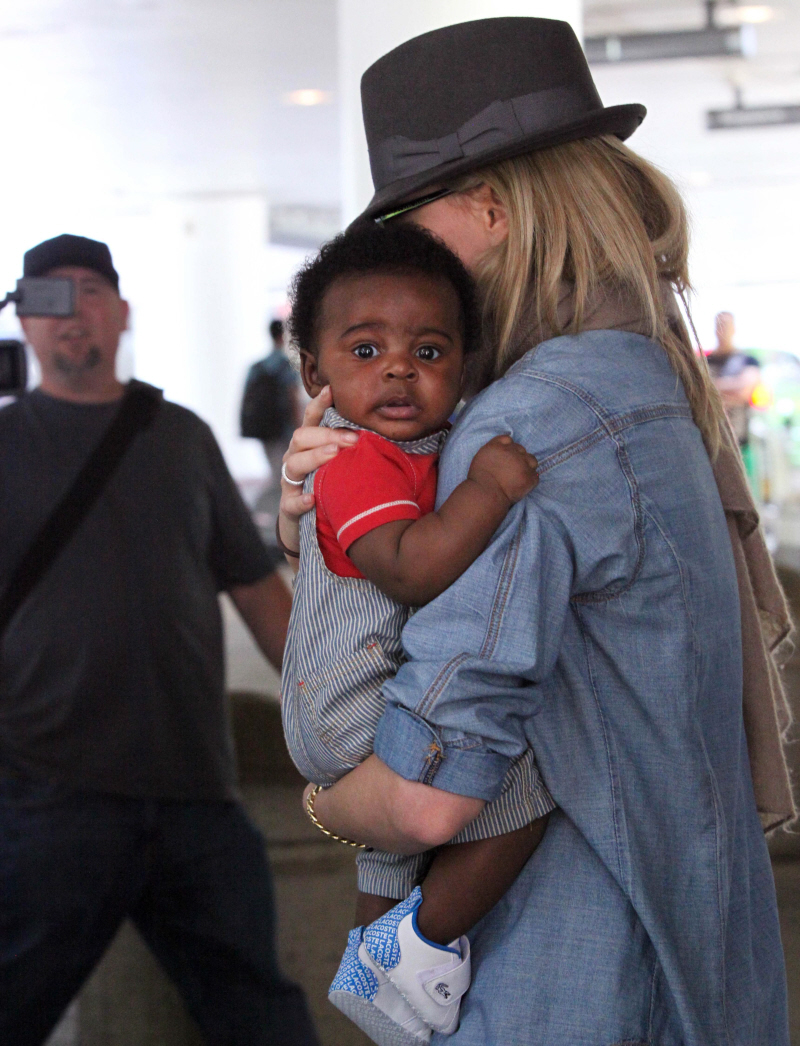 Photos courtesy of Fame/Flynet, Michael Rozman/Warner Bros.