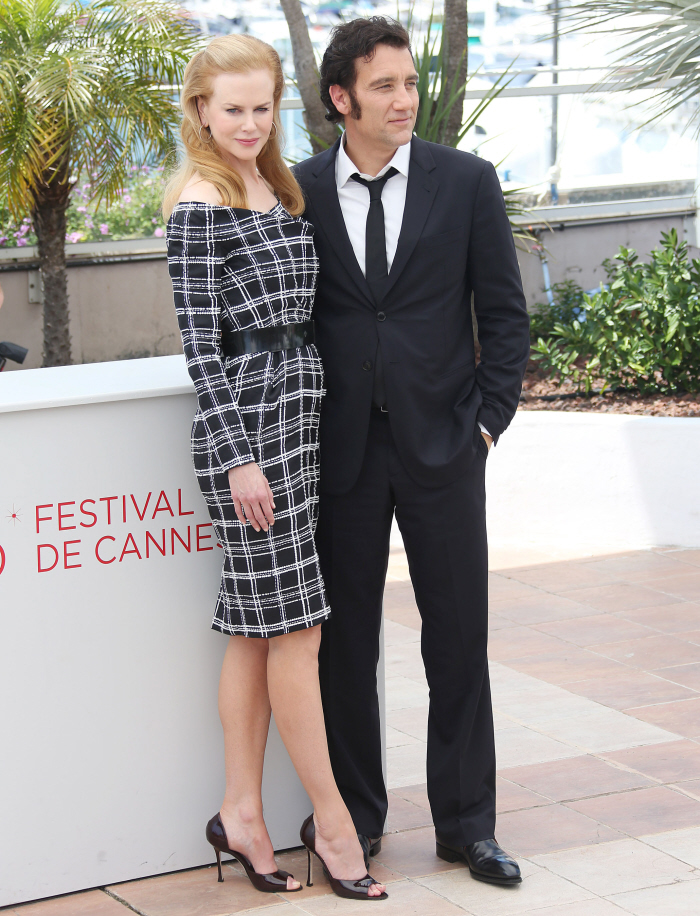 I didn't know Clive Owen and Nicole Kidman would be promoting their HBO film, Hemingway & Gellhorn, at the Cannes Film Festival. But here they are at a photo call today – I'm guessing the film won't have a big premiere? Probably just a screening. Anyway, I need to ignore Nicole for a moment and focus on Clive Owen's MUTTONCHOPS. When does a sideburn become a muttonchop? This is the example that should be used. Granted, Clive is rocking his muttons for a film - Blood Ties. I think Mila Kunis plays his love interest, which is kind of gross (to me) because of the age difference. I'm also assuming Blood Ties is a period film – 1970s? Sure.
Beyond L'Mutton, I guess Clive looks alright. He no longer has that eerie beauty of his youth, but I get the feeling that if he tried, if he got a haircut and took off the muttonchops, he would still be a very handsome man. I kind of hate the way he looks at Nicole. Clive just… smolders. Right? Do not smolder at Nicole, Clive!!
As for Nicole… I'm still searching for the designer ID. I actually love this dress because it's a great silhouette for her, it's not the kind of dress she usually wears, and I love a good graphic print. However… I don't think her hair is doing her any favors here. And her face looks… well, she looks tired. Let's say it that way. She had a busy day yesterday promoting The Paperboy, so maybe she's just genuinely exhausted.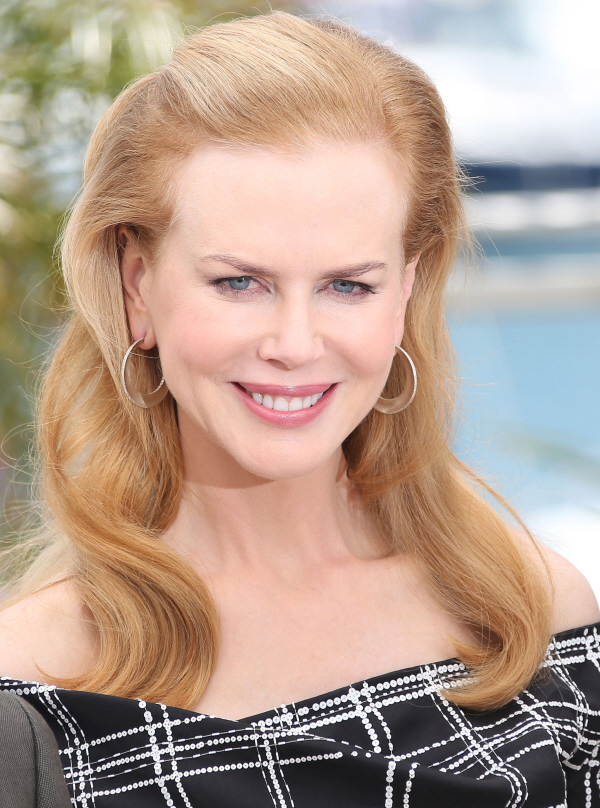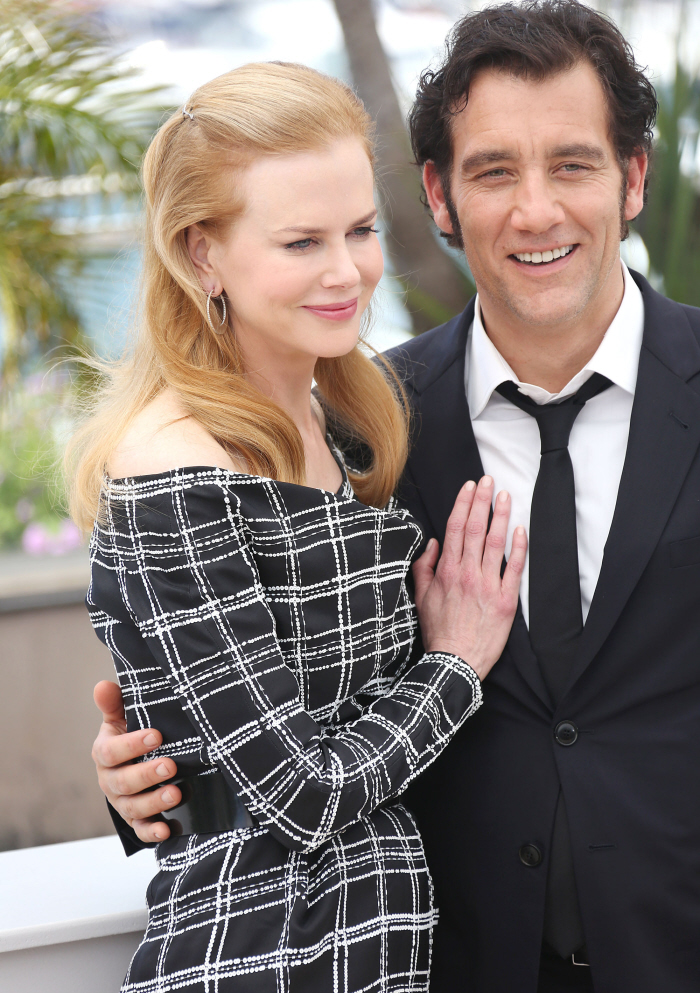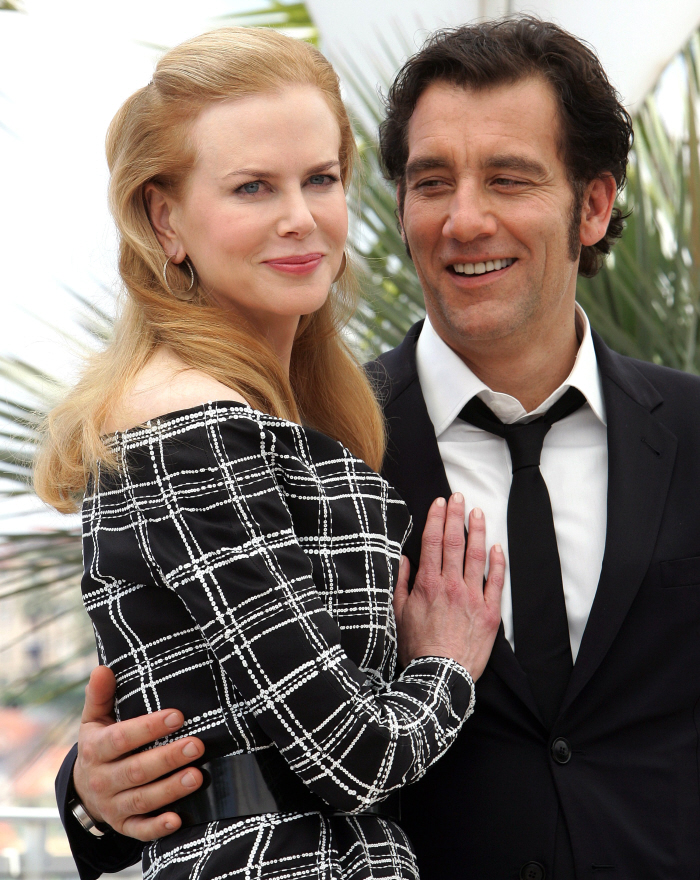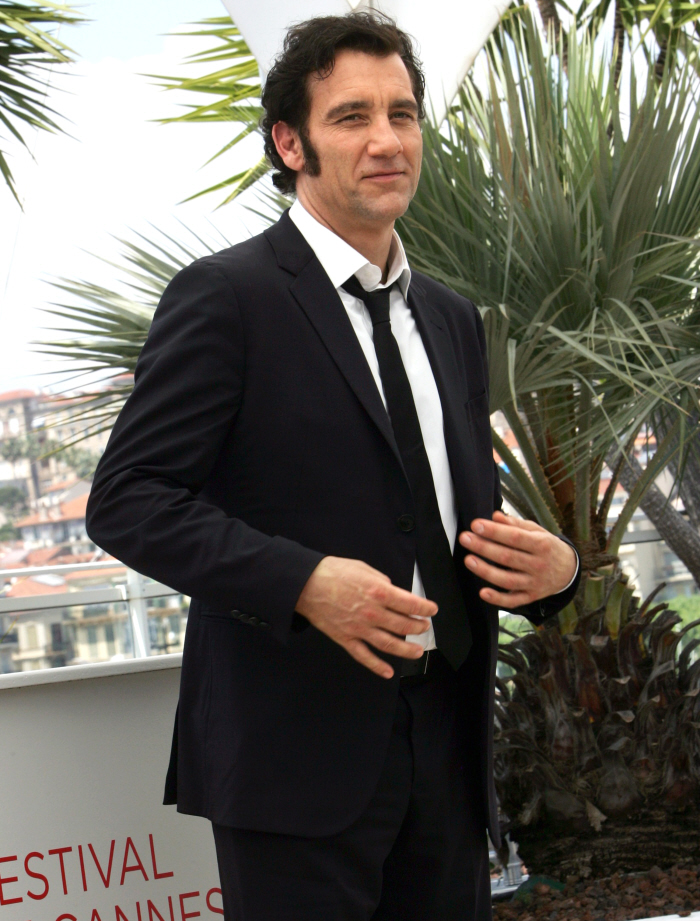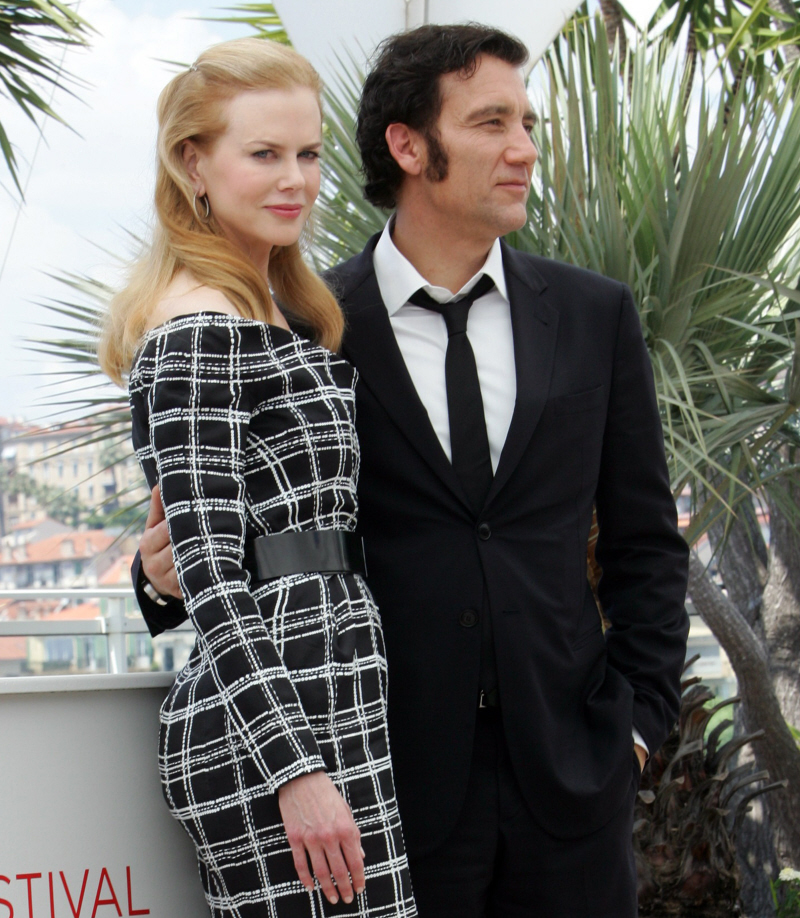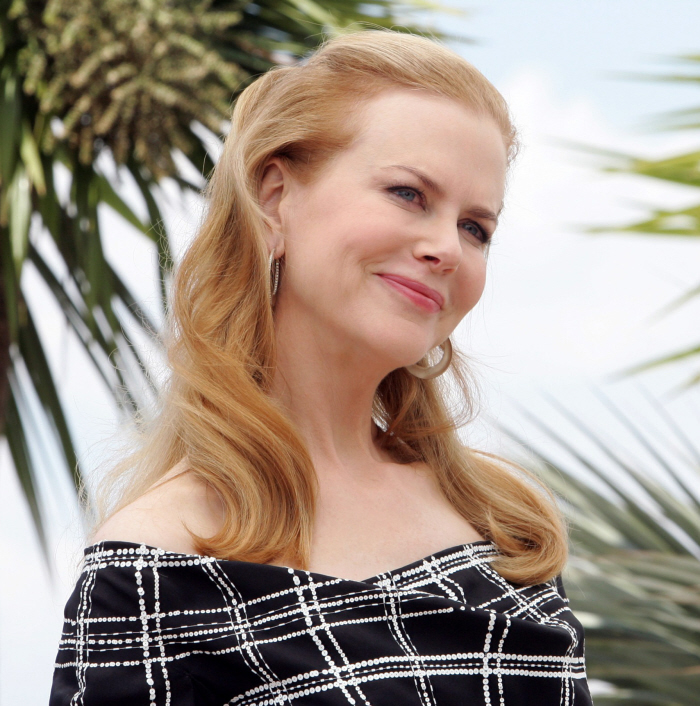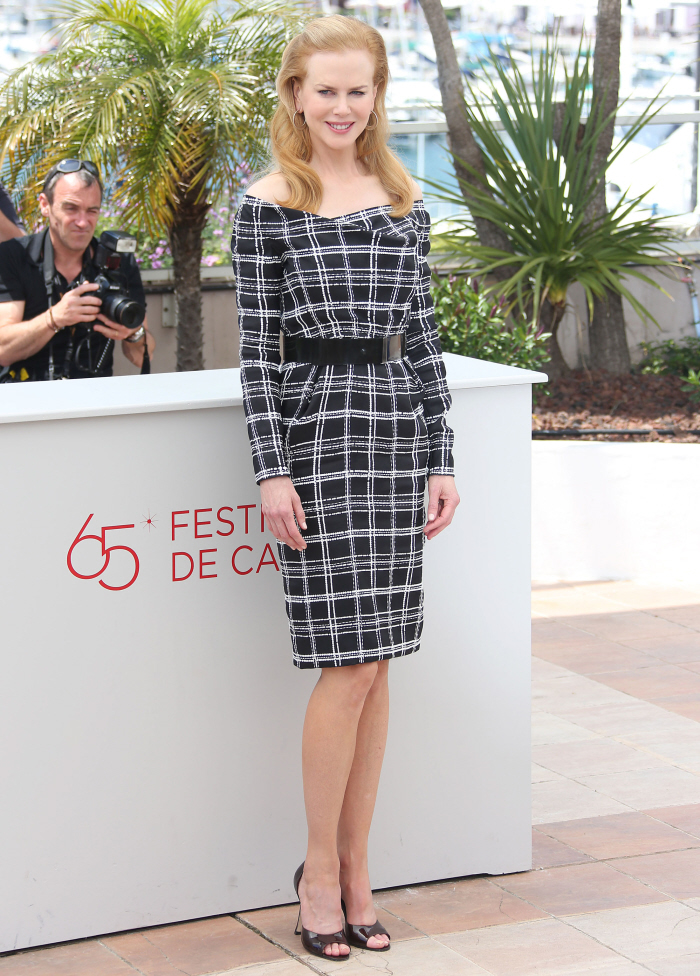 Photos courtesy of WENN.