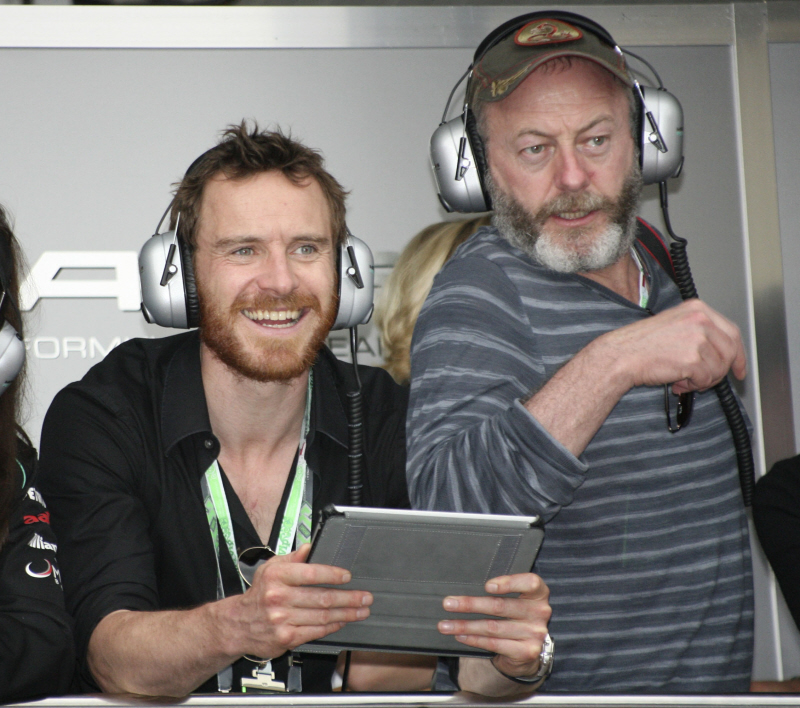 Here are some newish photos of Michael Fassbender over the weekend at the Monaco Grand Prix, looking very much like a kid in a candy store. Fassy's level of excitement for all things car and car-adjacent is a little bit… I don't know, off-putting for me. I'm not a car person, obviously, and when Michael and I get together, this will have to be something we work on. Like, will he expect me to support and be an equal participant in his car and racing enthusiasm? Or can I simply say, "It's your thing, sweetheart. I'm fine with this book. You go play with your toys"? What turns Fassy on more: a lady's sweetshop or a really beautiful car?
Fassy talked to a reporter at the Grand Prix too:
In other Fassy news, there are several new interviews out now for Fassy's promotion of Prometheus. GQ UK has a new video interview with him here, and I saw this quote that I loved – Fassy on whether he was ever a "sci-fi geek": "No. Not really. I liked Star Wars I suppose, which is pretty sci-fi. But I've never been someone who collected comic books or any of that sort of thing. Other than Star Wars, which I did collect lots of things. [Like the] Ewok village that I still have… and the Millennium Falcon." Yeah. Not a sci-fi geek but he still has the Millennium Falcon. GEEK!
Here's a video interview with Fassy from Digital Spy (GAH HIS VOICE!!!!!):
Do you want more of that GQ p0rn? Of course you do.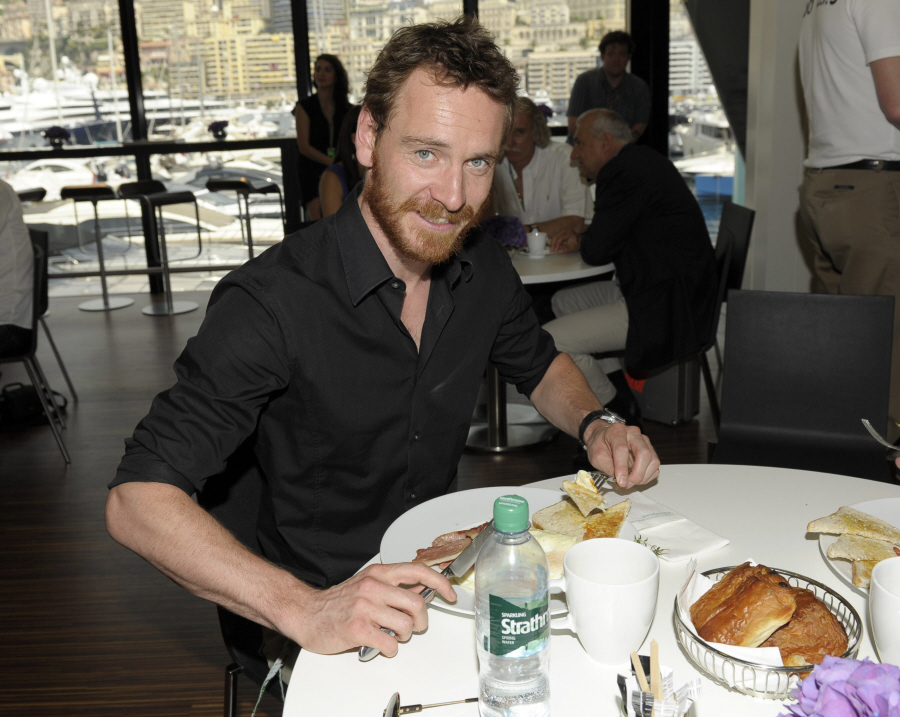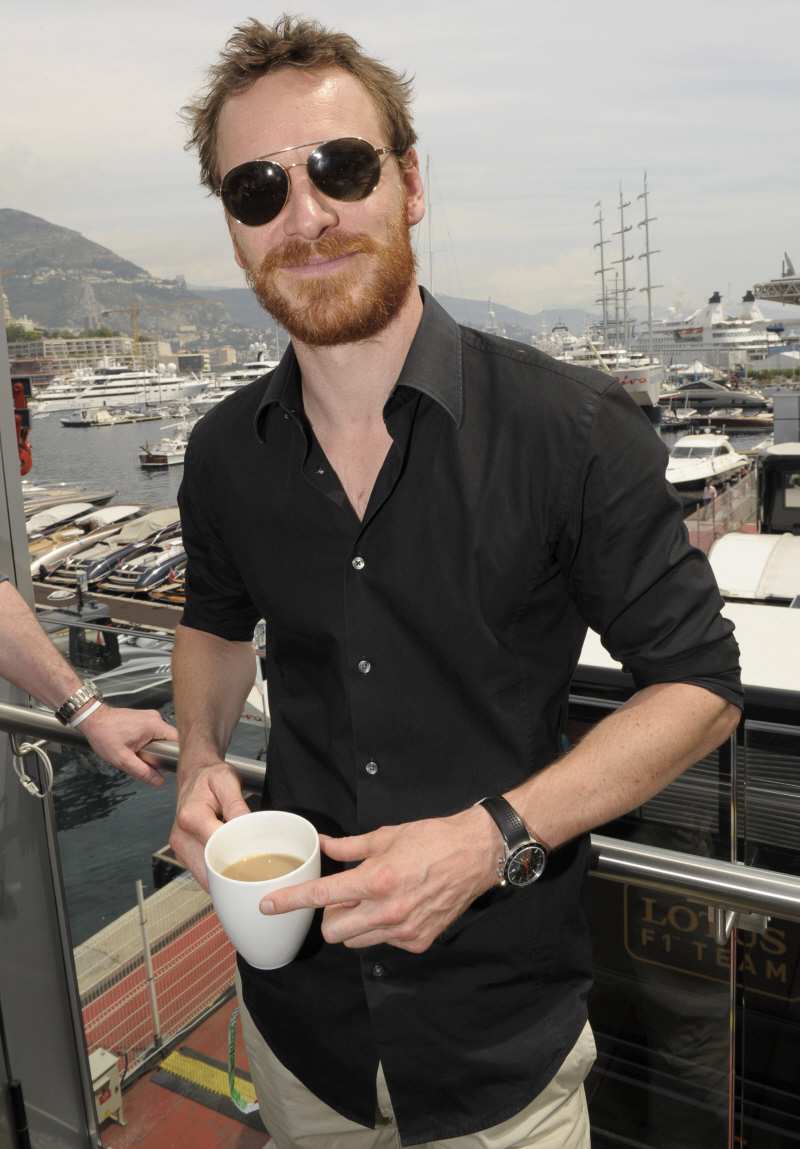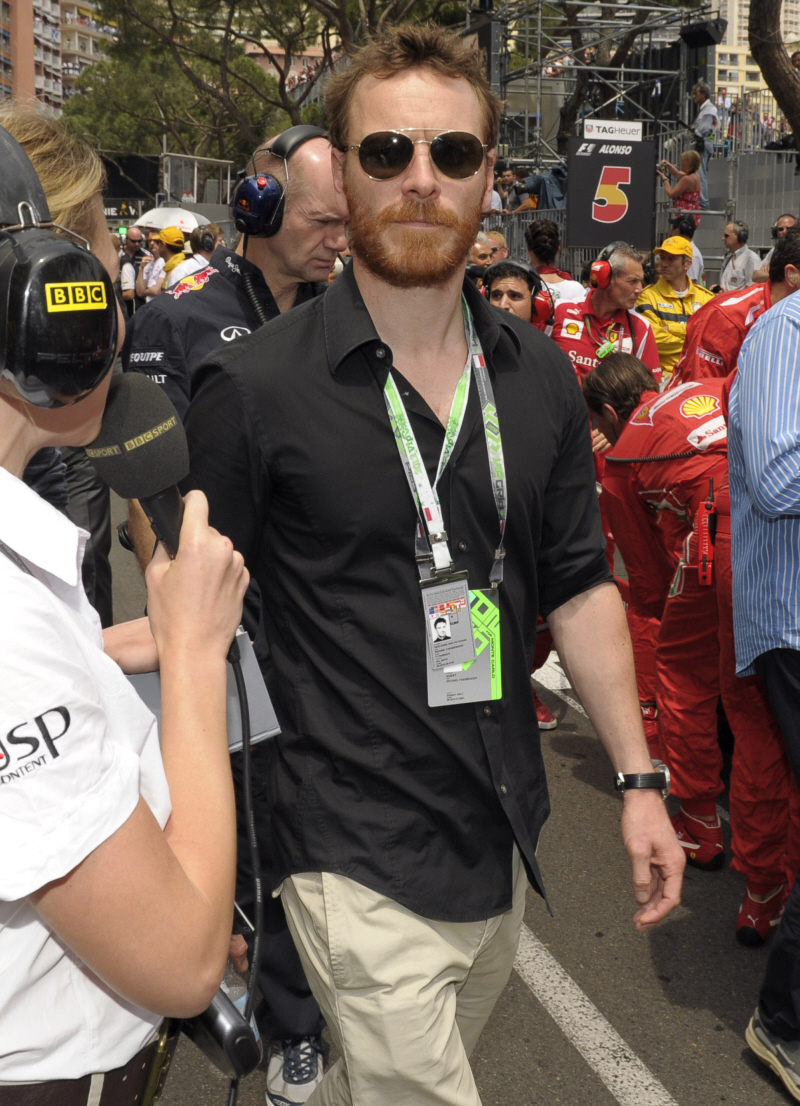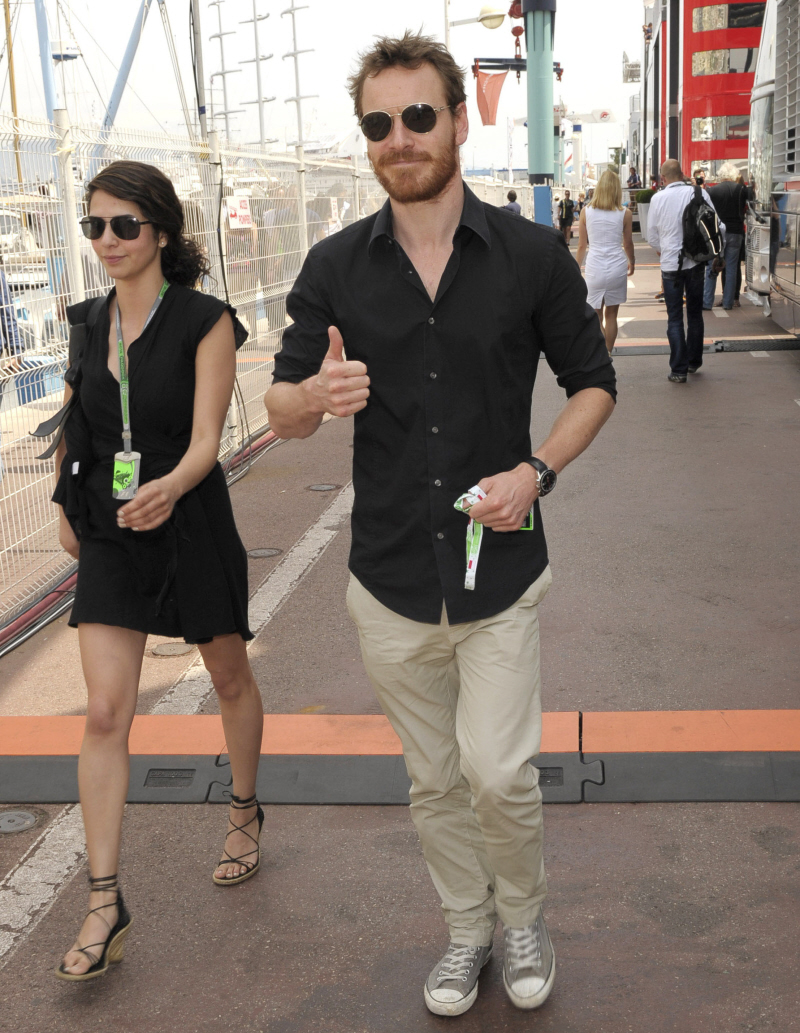 Photos courtesy of Fame/Flynet.