Halle Berry will call the pap she cursed out to testify in her case: did she set it up?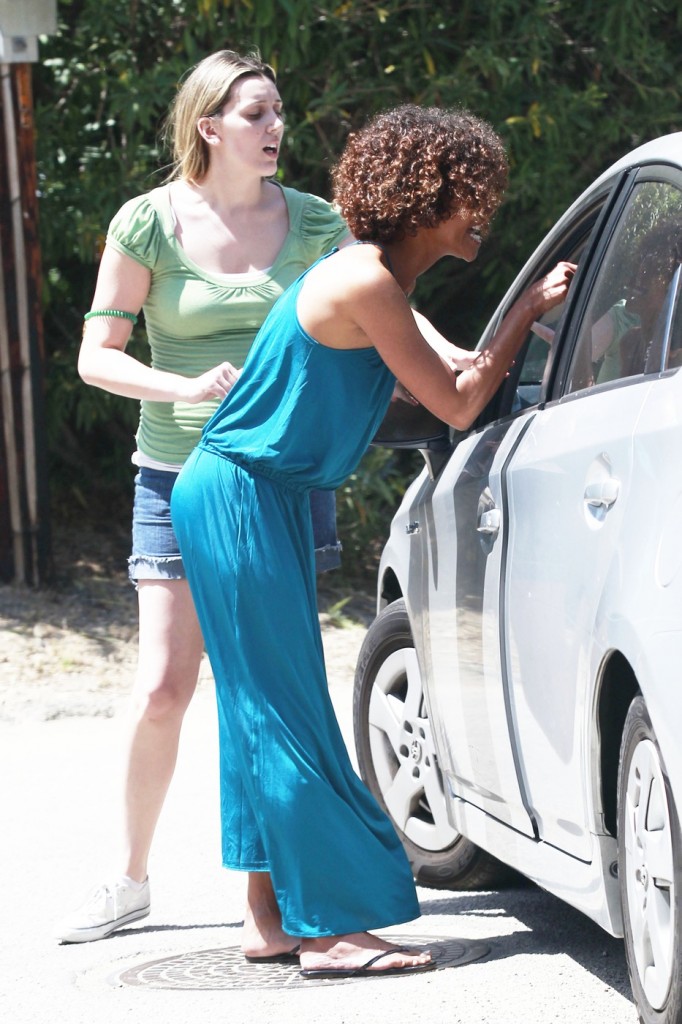 You guys called it – Halle Berry is using her blowup at the paparazzi in a bid in her custody case to argue that she needs to move to France with her daughter, Nahla. We've heard about this before, but now there's more news of how she intends to carry out her master plan. This would be of course against Nahla's father's wishes, and Gabriel Aubry has fought hard at every turn to retain custody and visitation right with his four year-old daughter. Never mind that Halle could move a county or two over and achieve the same objective. That's not her goal here.
So as you may remember, Halle started yelling at the paparazzi outside her daughter Nahla's school in early May. This is the first time I've seen a video of the incident, and Halle is screaming at the guy while he is sitting in his car. It's unclear what he did to provoke her, although reports at the time claim that Halle was sick of being stalked outside her child's school every day.
TMZ reports that Halle is going to call that particular pap to the stand in her custody case, in order to establish that he uses aggressive tactics to get photographs of celebrities. They explained on TMZ live that the paparazzo, a guy named Andrew Deetz, is likely to be subpoenaed in order to bring him on, hopefully as a hostile witness. Here's more:
The aggressive paparazzo who incited Halle Berry at her daughter's school is going to be called to the witness stand and grilled like a cheeseburger … in Halle's bid to move her family to Paris.

Halle is getting ready to fight it out with baby daddy Gabriel Aubry in family court. She is asking the judge to allow her to move to Paris, where she claims the paparazzi respect the privacy of celebrities and their families much more than in the U.S.

Sources tell TMZ … her lawyer will call independent photog Andrew Deetz to the stand — he's the photog who was lurking around Nahla's school, causing Halle to explode in anger. We're told Halle's lawyer, Stephen Kolodny, will use Deetz as a human exhibit — getting him to expose his no-holds-barred tactics of shooting the children of celebs.
[From TMZ]
On TMZ Live, head Harvey Levin argued that this wasn't a big setup by Halle to have some "evidence" for her custody case. (That segment is at 2:00 into this video and is well worth watching.) His argument was that this same paparazzo, Andrew Deetz, got in a fight with Britney Spears' bodyguard back in 2007, in which Deetz accused Spears' security of beating him up. Levin explained that the photographer has "a history, and he's considered a very aggressive guy." Another TMZ staffer asked, very convincingly, what would happen if Deetz argued on the stand that Halle is crazy, and that you can see in the video that she's going off on him. Levin said this wouldn't hurt Halle's case because Deetz "has no ability to say she's crazy, he's not around her enough, but he's the one that chose to go to Nahla's school and that's a big no-no. We don't do that."
The same TMZ staffer pressed the issue, with a point that many of you have made in the past: Gabriel should argue that Halle is crazy based on that video. Levin kept arguing Halle's side, saying "it's not an issue of who's a better parent, the only real issue is, is it safe for Nahla to be in the United States. Is she better off in France?" Then they got into this whole argument, with two different guys saying Gabriel is very cool with the paparazzi and doesn't have this issue, and Levin saying that Halle will argue that Gabe "parades this kid in front of the press." We totally know who TMZ's source is, and that Levin is protecting her. He's not just playing devil's advocate.
Halle is apparently going to call other witnesses to the stand who will argue that "The French culture is such that photographers generally respect families more." Levin then explained that Halle gets stalked and followed more than any other celebrity he knows about. Another TMZ staffer suggested she move to Santa Barbara, which is where Oprah and other celebrities live. Again, problem solved, but that's not Halle's objective.
So let me get this right, Halle lost her cool and cursed out a photographer, who appeared to be sitting in his car and not bothering her at the time. We don't know what preceded it, and it's wrong and probably illegal for photographers to follow Halle and her daughter to school. It's likely outrageous what she has to deal with, and I would probably go off on someone too. Still, Halle is going to use the fact that she got mad at someone and flipped out at them in order to argue that she should be able to move to France. This woman will stop at nothing.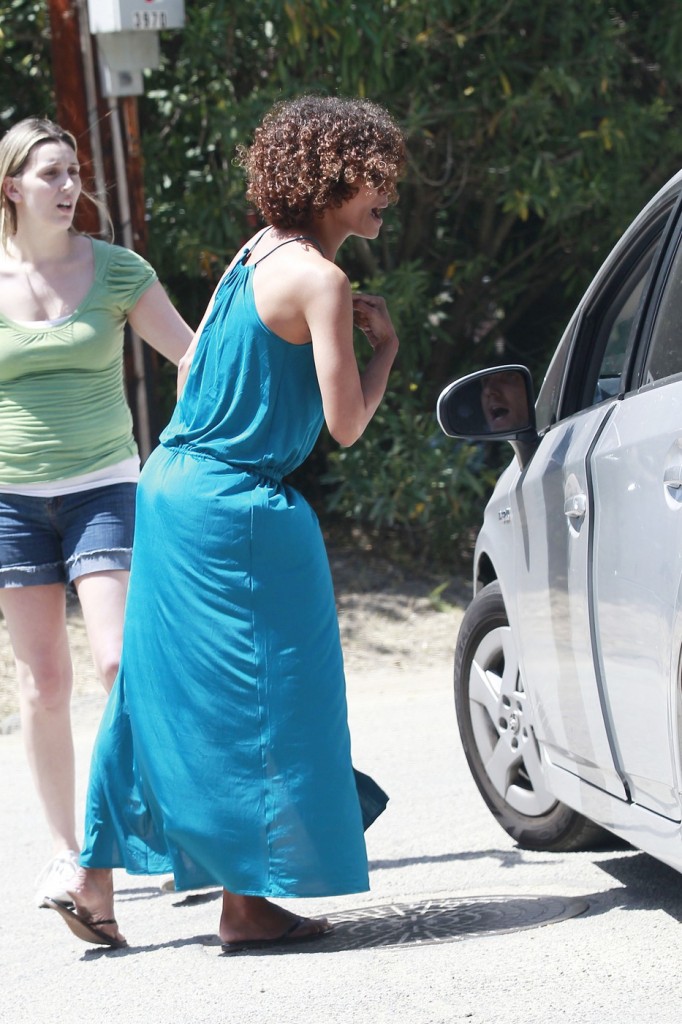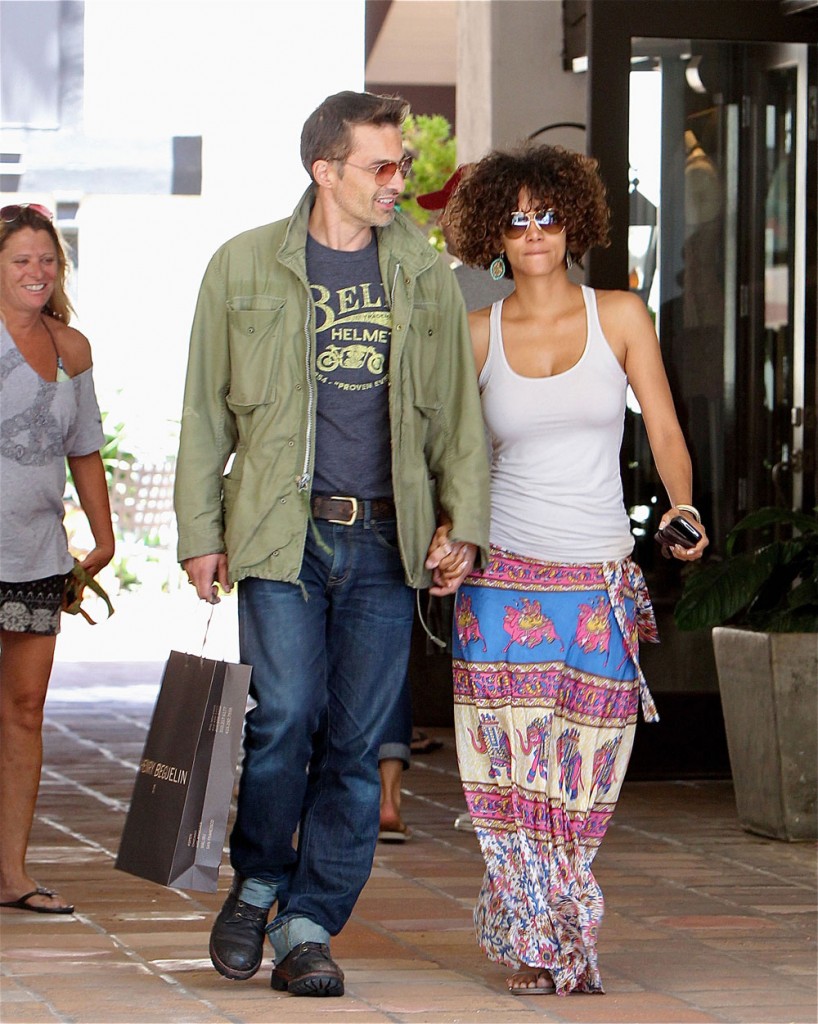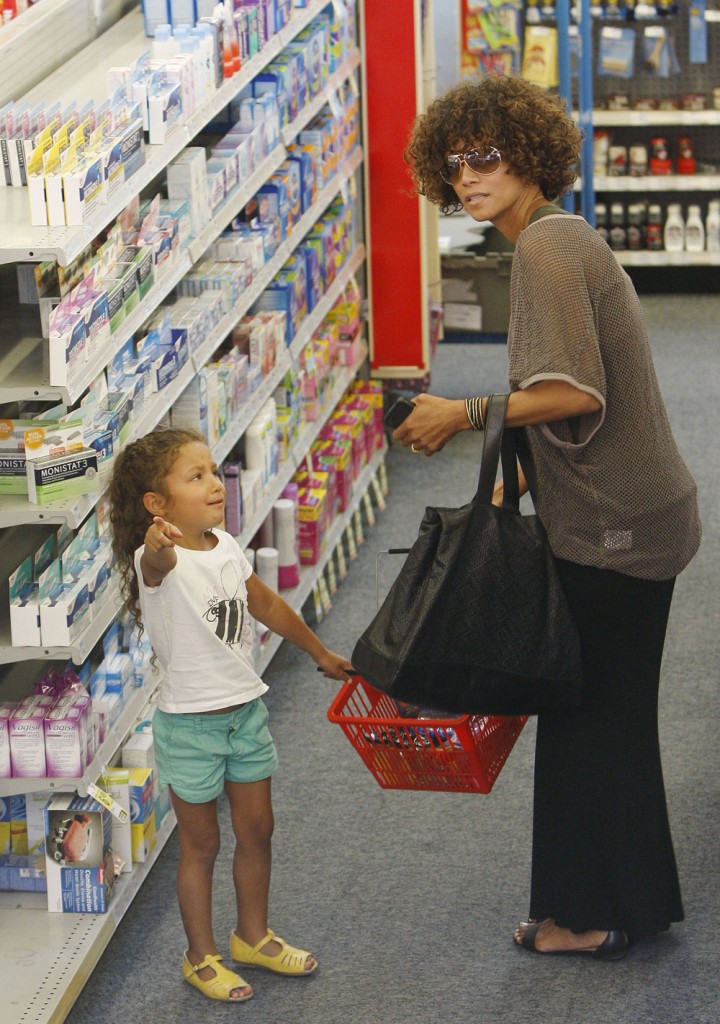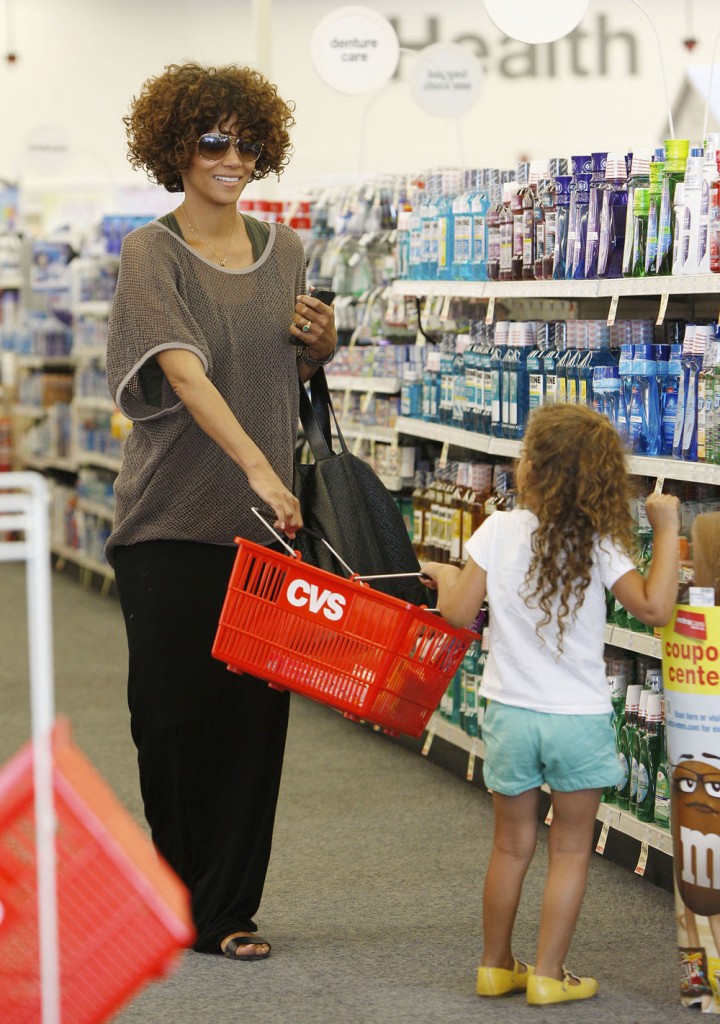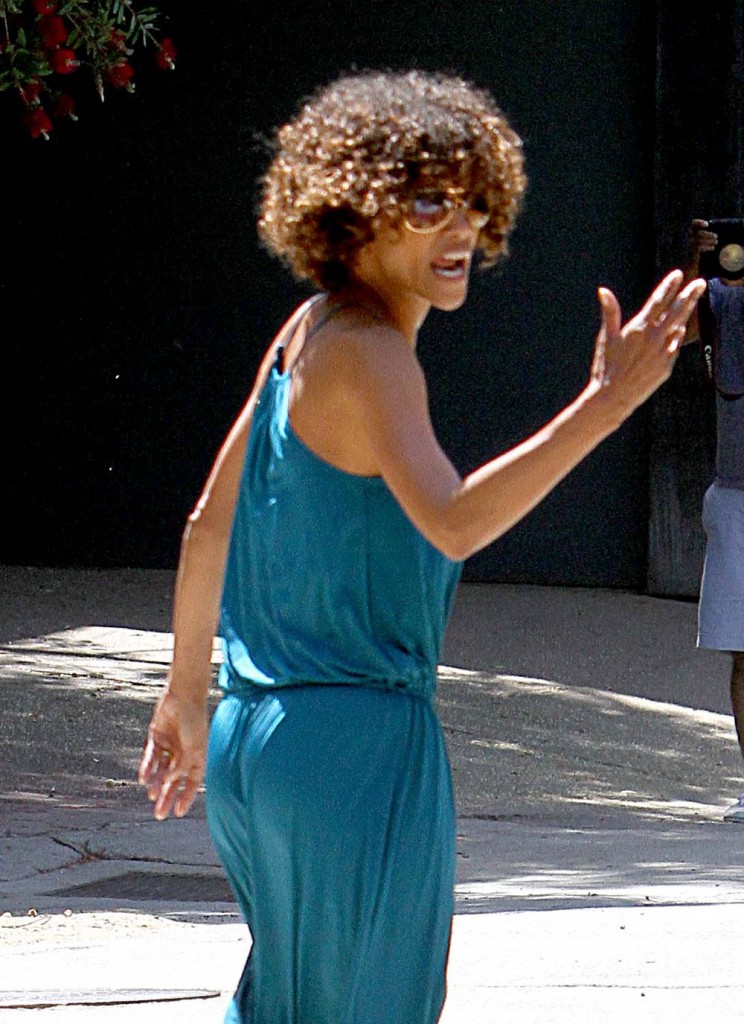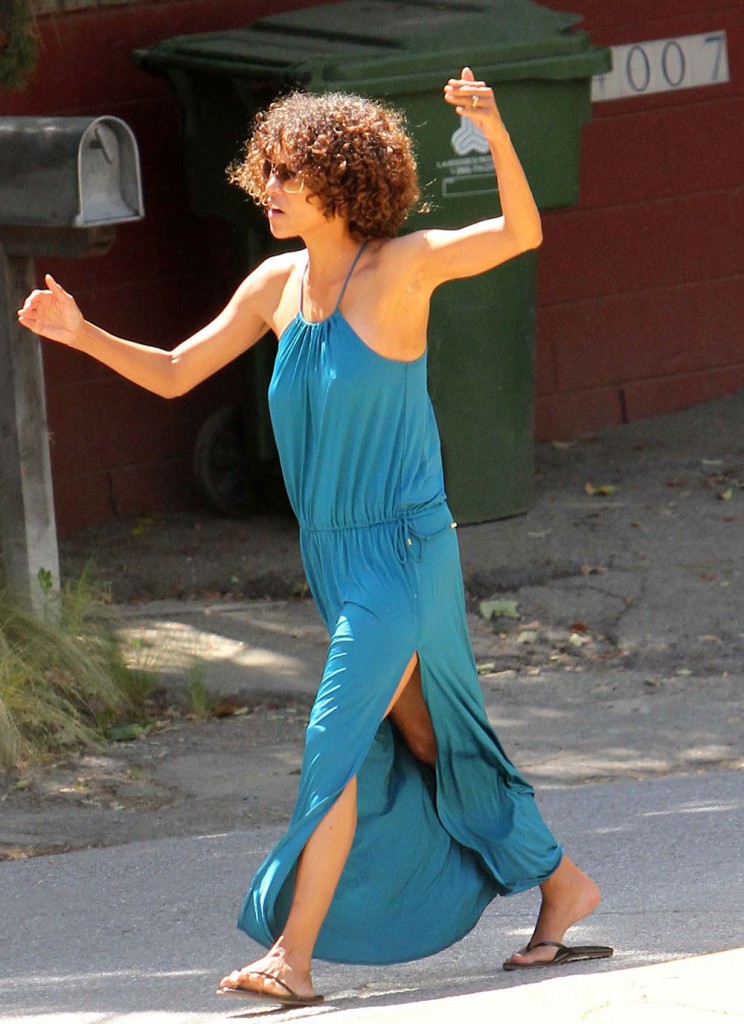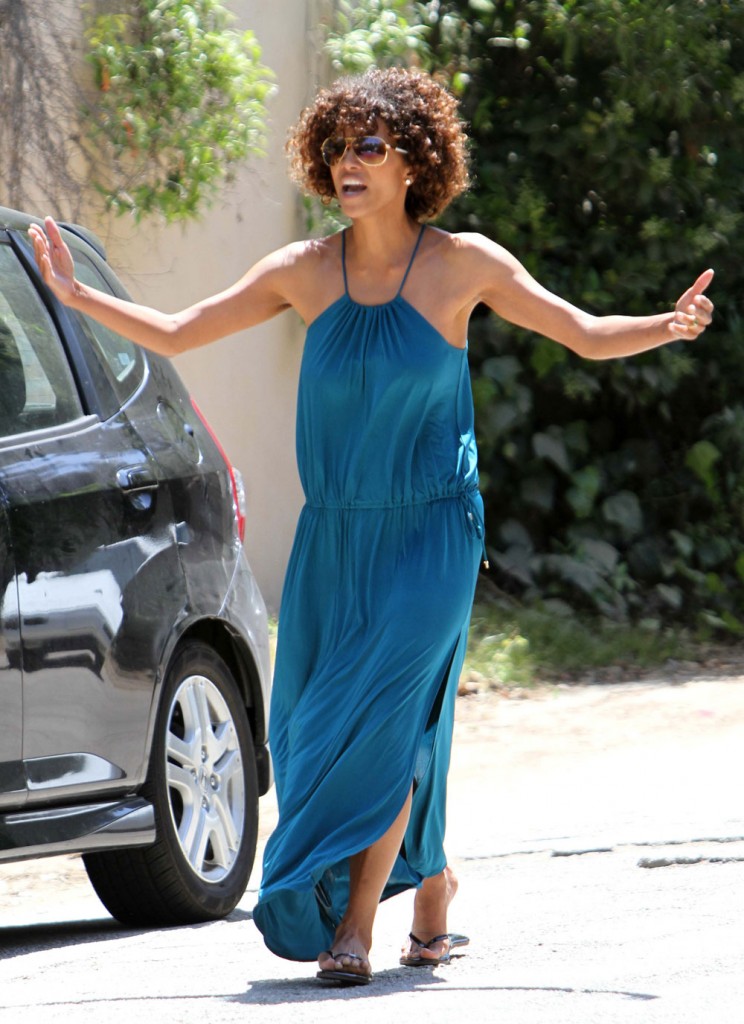 Halle is shown on 5-9-12 getting mad at a photographer. Photo credit: Bruja/Juan Sharma, PacificCoastNews.com and FameFlynet. She's also shown out with Olivier on 5-26-12 and with Nahla on 5-16-12. Credit: WENN.com
Written by Celebitchy

Posted in Custody battles, Gabriel Aubry, Halle Berry, Harvey Levin, Olivier Martinez, Photos

- Mariah Carey lip synced on American Idol [CDAN]
- Colin Firth is looking good [Lainey Gossip]
- Internet celebrity charged with murder! [D-Listed]
- What is Paz Vega wearing? [Go Fug Yourself]
- New bachelors on The Bachelorette [Reality Tea]
- Goodbye to The Office [Pajiba]
- Bachelor Sean's fiance cheats on him [Evil Beet]
- Britney Spears out with her man [Popsugar]
- Nina Dobrev works it [Popoholic]
- Cindy Crawford needs to lay off the 'tox [Celebslam]
- Who said it: Carrie Bradshaw or The Dalai Lama? [Buzzfeed]
157 Responses to "Halle Berry will call the pap she cursed out to testify in her case: did she set it up?"