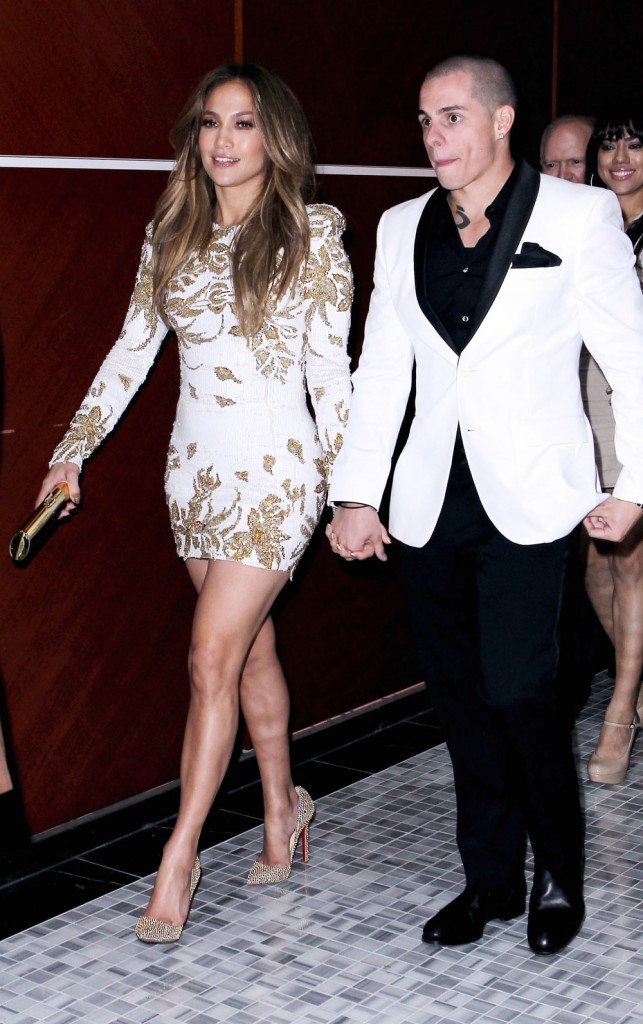 It's kind of insane how Jennifer Lopez, one of the richest and most powerful women in show business (thanks in no small part to Idol) is jeopardizing her career with her new relationship. Her longterm manager, Benny Medina, even called her out on it publicly. Medina told Vogue a few weeks ago, in part, that she lets "obsessive guys pursue her" and that "The ease with which that obsession becomes a relationship I think sometimes works against her ability to have a real meaningful relationship."
We've already heard that Lopez has pitched and sold a reality show for Casper to the Oxygen Network. We've also heard that Casper is giving Jennifer business advice, against the wishes of Medina and her other advisers, including telling her to ditch her plum Idol gig and focus on other endeavors. (Him.)
The National Enquirer, which has run several insider stories on this relationship, claims that Lopez went so far as to let Casper attend a meeting with Idol executives, which he f'ed up for her royally. It's not a done deal that Lopez is off Idol, it still seems to be up in the air officially, although we've heard rumors for weeks about it. Casper might have just cost her the $10 million a year job that helped re-launch her flagging career. Here's more:
J.Lo's young lover acted like he was calling the shots for her when the "American Idol" judge recently met with Fox executives, sparking a battle with her manager Benny Medina, sources say.

"A bitter tug of war is going on between Casper and Benny over Jennifer's business affairs, and it's causing problems between her and Casper," a source told The Enquirer.

"Casper would love for Jennifer to fire Benny and hire him as her business manager, but Jennifer is torn. While she loves Casper, she realizes Benny knows what's best for her professionally."

The 25 year-old dancer recently joined Jennifer, 42, and Benny in a private meeting with Fox bosses regarding "Idol," said the source.

"The meeting was a disaster," said the insider. "This 25 year-old Kid was telling executives that Jennifer did not Need 'Idol," that 'Idol' NEEDED her and 'they' were thinking about heading in a different career direction.

"Benny almost blew a gasket. After the meeting, he and Casper had a huge screaming match with Benny telling Casper that he's nothing more than a gold-digging backup dancer."
[From The National Enquirer, print edition, June 11, 2012]
Let's imagine, for a moment, that Jennifer was just a mid-level manager at say, a tech company. (To use a sector I know.) Let's say she was newly divorced and brought her new, cocky 25 year-old boyfriend in to a salary negotiation with her. The whole company would be talking about her and she'd probably lose her job. Maybe this is a bad comparison, since average office workers don't have career managers, but you know where I'm trying to go with this. This is so stupid, unprofessional and insane. She's paid millions of dollars to work on a television show and she already has a well established, well respected manager who knows the industry. She's so idiotic in love that she's mixing her lovelife with her career and massively ruining it. Just dumb. It makes me wonder how she got this far, when she's making such obviously bad decisions.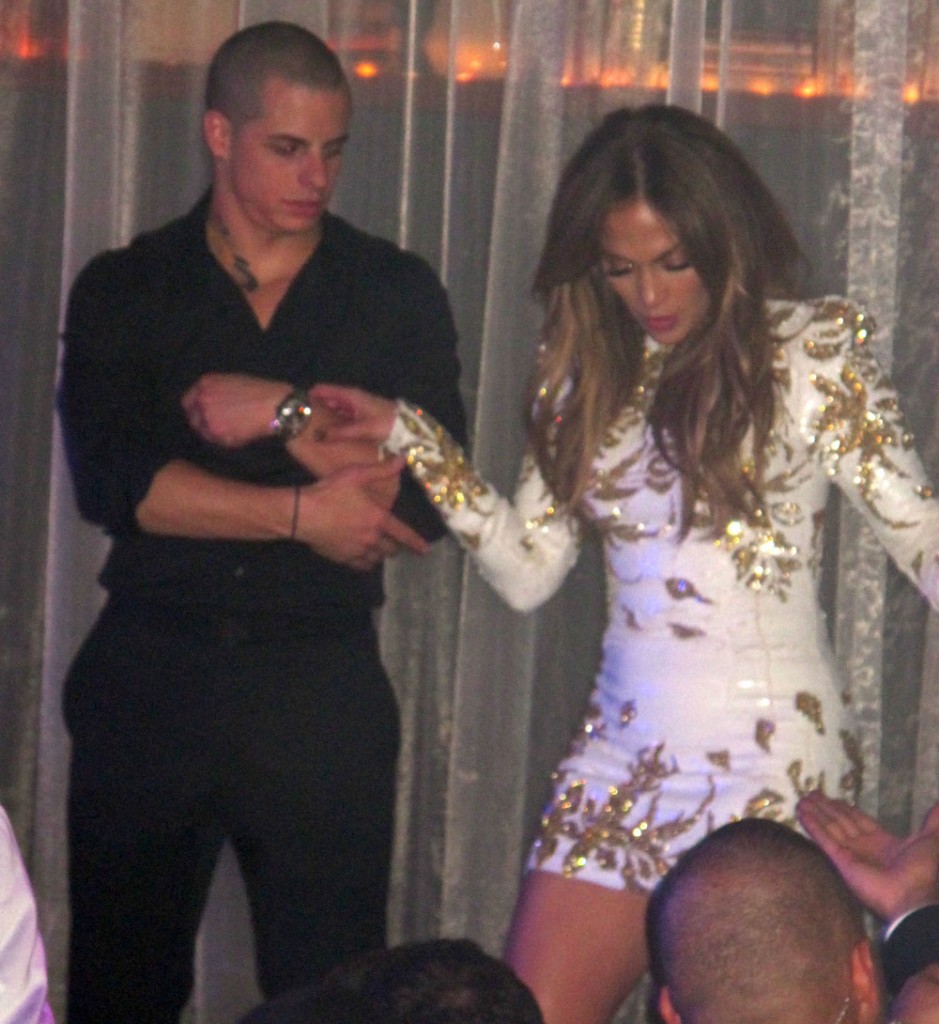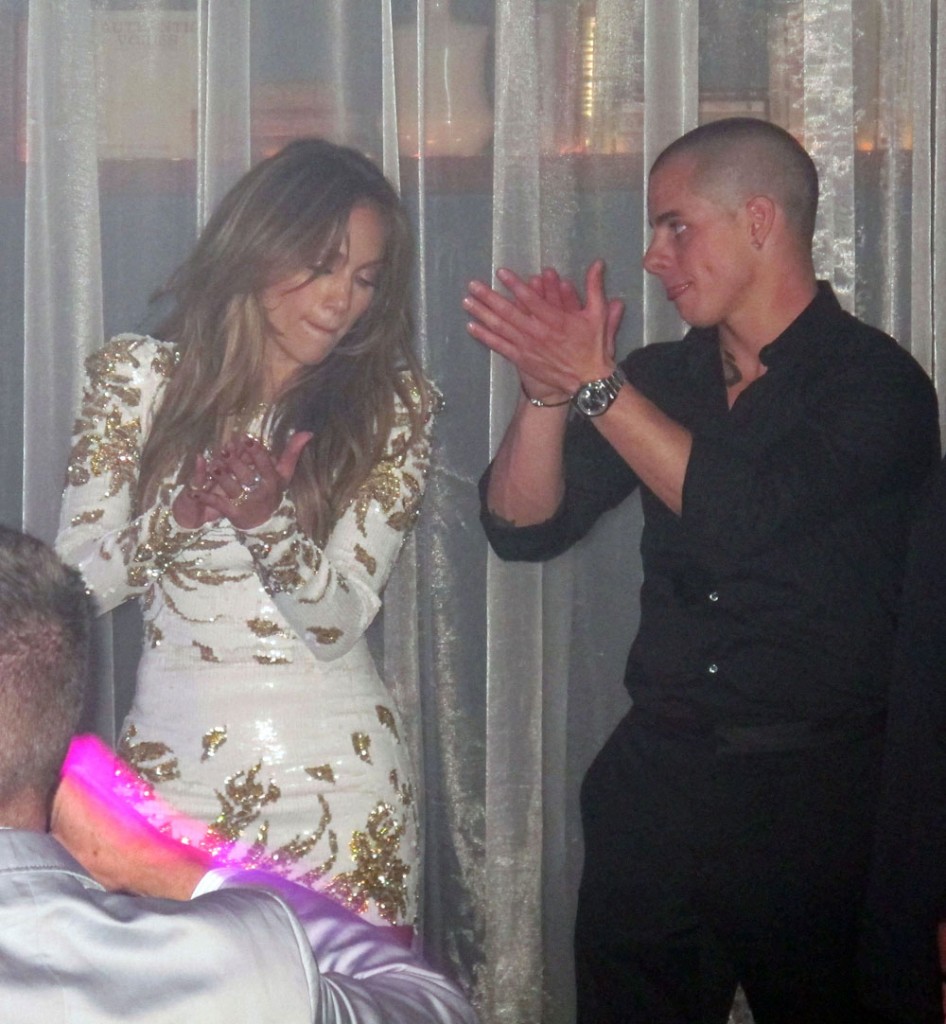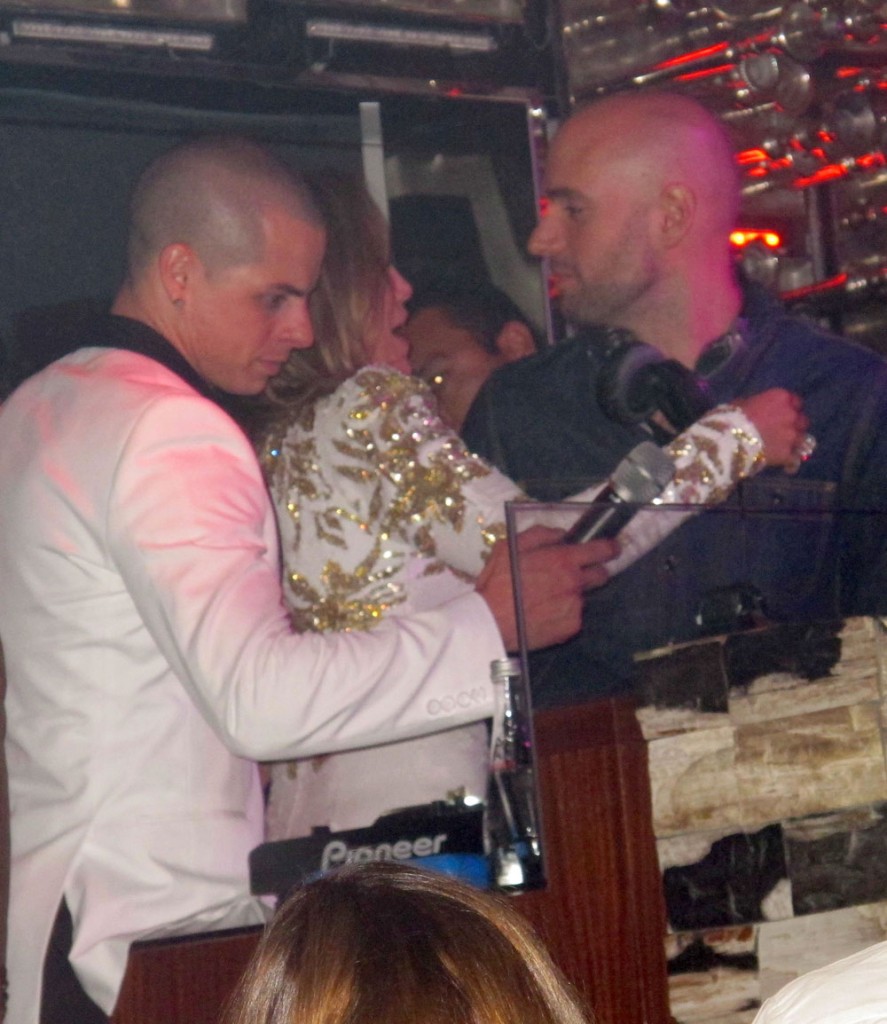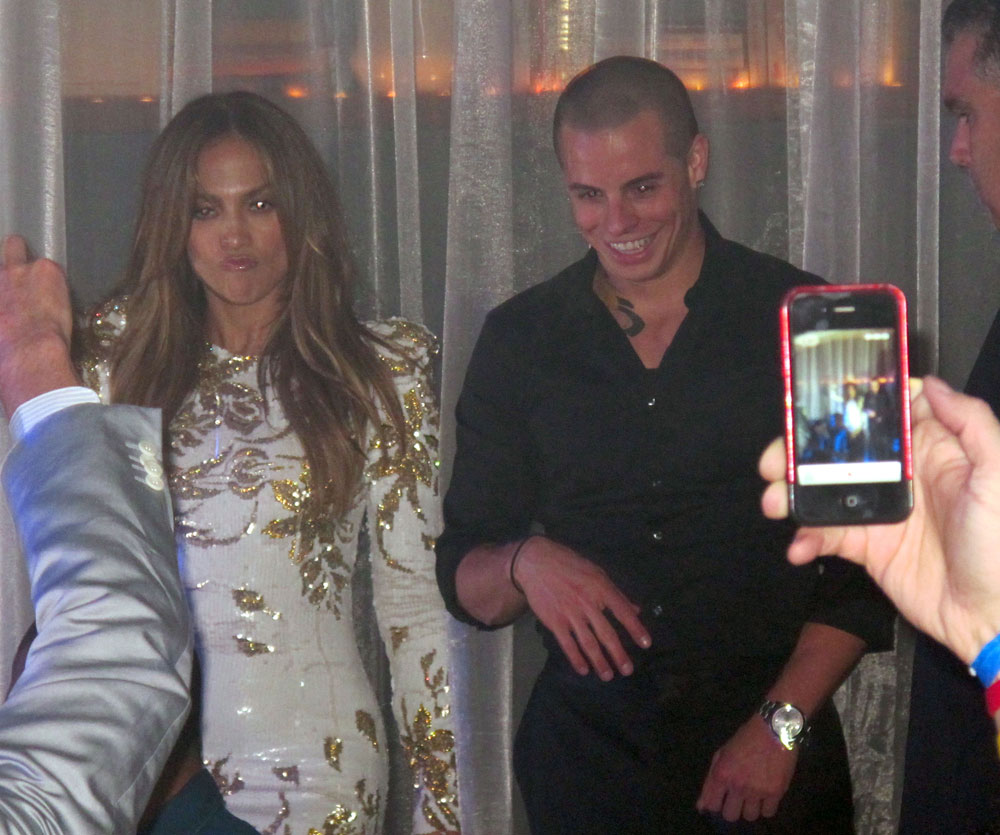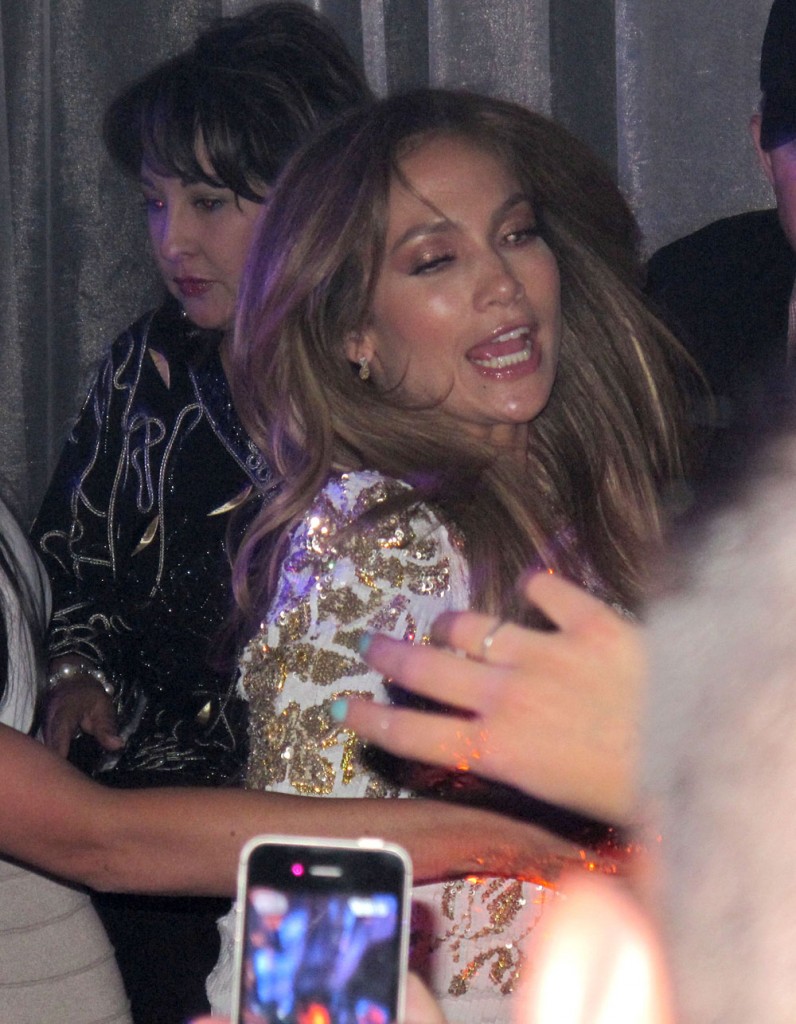 These photos are from 5-26-12. Credit: WENN.com and FameFlynet