Us Weekly: Gisele & Tom Brady are definitely expecting their second baby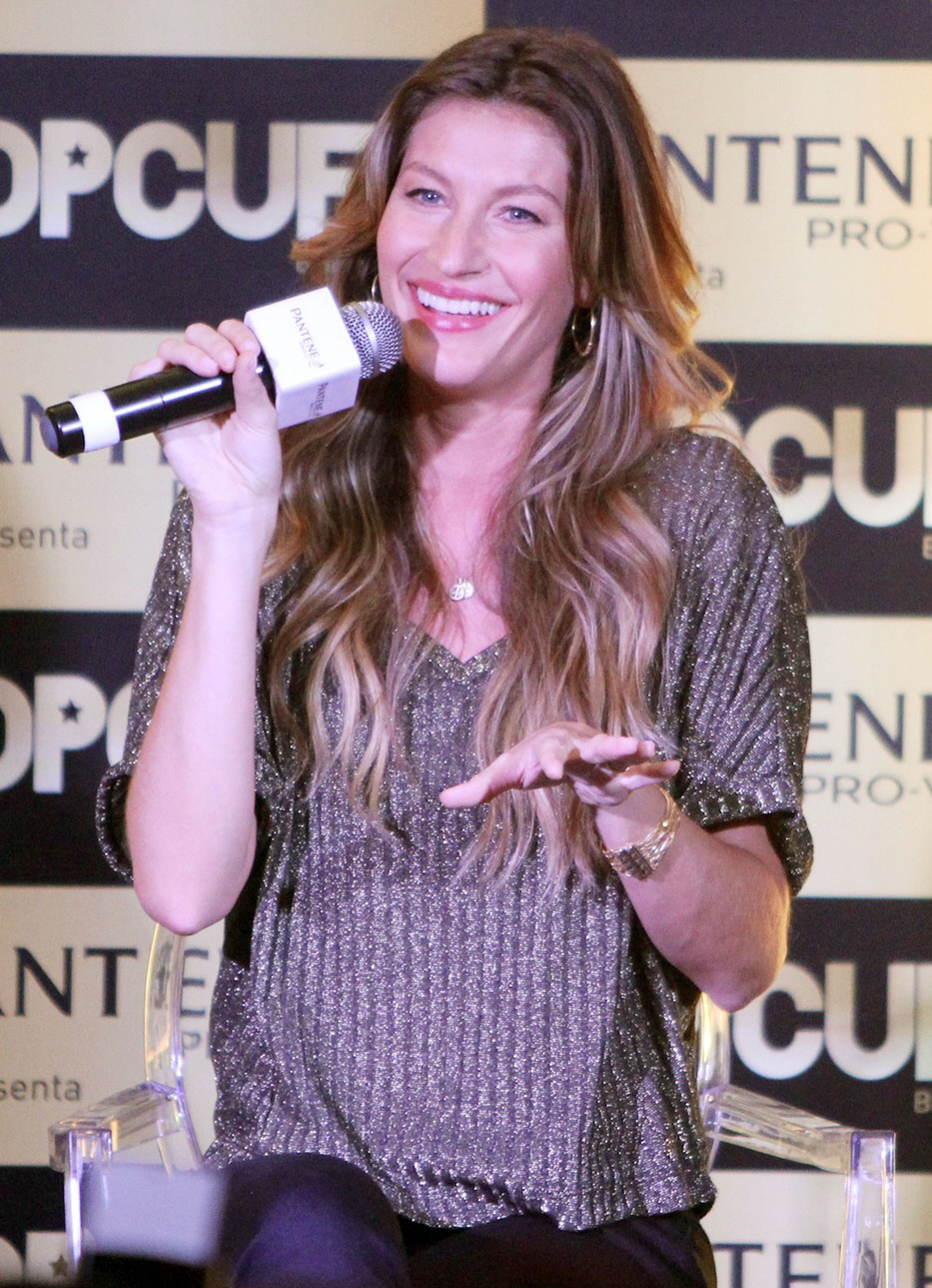 Us Weekly is "confirming" Gisele Bundchen's second pregnancy. Please don't think that Gisele has actually said something, or that Tom Brady dropped a quote to Us Weekly. This is still just a rumor, although now it's a rumor being reported by Us Weekly. And yes, I believe it. I believed it when the Brazilian gossips were first talking about it, and I believed it earlier this week when we were looking at happy family photos of the Bundchen-Brady Clan. These are even more new photos of Gisele, by the way – she was in Brazil, promoting something or other. She wore a loose shirt. Everyone knows: loose shirt = pregnant. Also: I think her face is filling out a little bit, which also equals "preggo".
Lil' Patriot — and/or supermodel! — on board! After a couple weeks of speculation, Gisele Bundchen and husband Tom Brady are expecting their second child together, a source confirms exclusively to Us Weekly.

"Yes, she is pregnant," the source tells Us, adding that the Brazilian catwalker, 31, is "three months" along. "They are really happy!" the source says.

The baby-to-be will join big brother Benjamin, the couple's two-year-old son. Bundchen wed the handsome New England Patriots quarterback, 34, in April 2009; he also has a 4-year-old son, Jack, with ex-girlfriend Bridget Moynahan.

The Victoria's Secret catwalker begged out of the 13th annual Best Buddies Event in Hyannis Port, Mass. — which Brady chaired — over the weekend. But so far, even three months along, Bundchen barely has a bump to conceal. In a Boston park with Benjamin June 1, she offered a tiny glimpse of a growing belly in a loose-fitting beige top, which she accessorized with skin-tight pants, shades and a scarf.

Bundchen — who has made a slew of controversial comments over the years about breastfeeding, her husband's 2012 Super Bowl loss (she blamed his teammates), her work ethic, the alleged dangers of sunscreen and more — admitted in late 2010 that she wanted to grow her family.

"I want more kids for sure, but I don't know when," she told British Vogue, adding that "I have my hands full" with Benjamin and her stepson Jack.

"For Benjamin, his big brother is his hero," said the 5'11″ stunner. "Jack comes in and Benjamin has a big smile. He wants to follow him around. Anything he does, he's just in awe of him like, 'Oh my God!'"
Do you think Gis and Tom would do another B-name? Ben and… Britney? Barbara. Betunia. Betty. Beth. Bethany. Bridget. Beatrice. Blanche. Bella. Brooke. Bernadette. Blair. Can you tell that I really hope it's a little girl? I hope it's a little girl. I think a baby girl would be an interesting dynamic for Gisele. I think she would be a different kind of mother if she had a daughter. And of course, that little girl would end up modeling. Of course.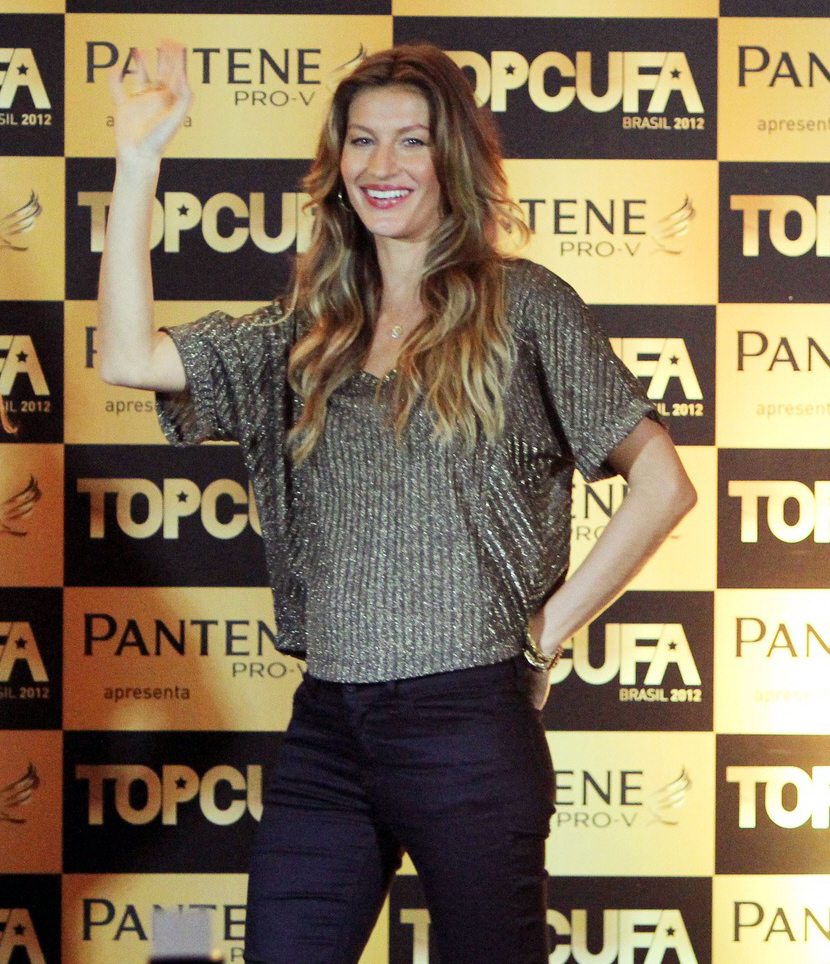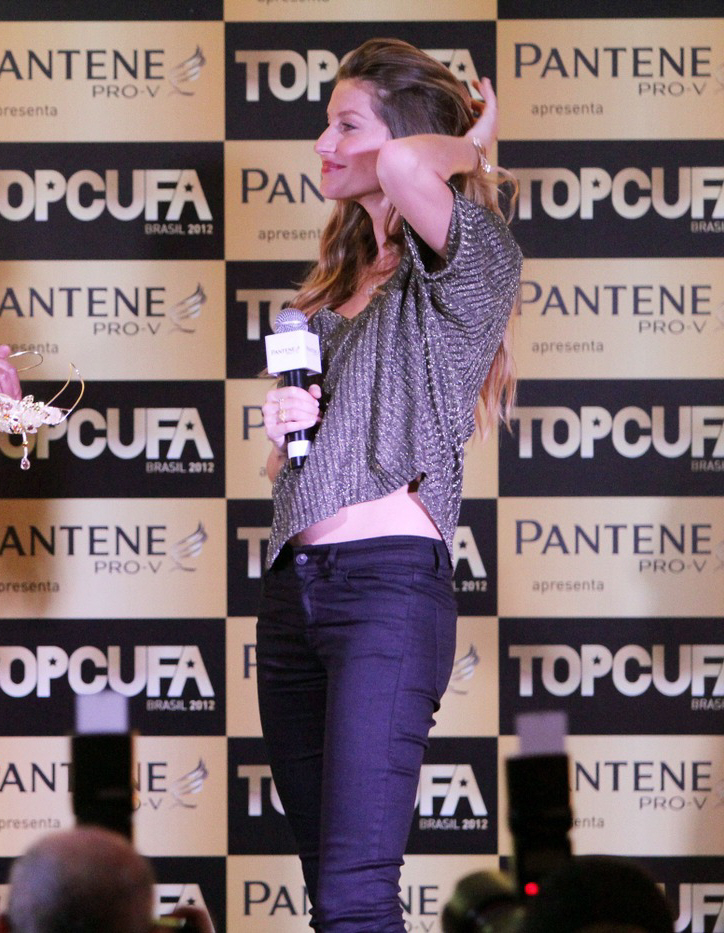 Photos courtesy of Pacific Coast News.

Written by Kaiser

Posted in Gisele Bundchen, Pregnant

- Harry Styles & Kimberly Stewart going strong [Lainey]
- Demi Moore's new man is gross [D-Listed]
- Fug or fab: Emma Stone [Go Fug Yourself]
- Arrest warrant issued for Jenelle Evans [Reality Tea]
- Only God Forgives review [Pajiba]
- Hugh Jackman, scooter master [Buzzfeed]
- Who does Drew Barrymore call her sister? [Evil Beet]
- Cannes couples past and present [Popsugar]
- Arrested Development supercut [CDAN]
- Lea Michele's see through skirt [Celebslam]
- Cheating wife's lover escapes out of window [Movin925]
- Joe Francis is crazy [Starcasm]
78 Responses to "Us Weekly: Gisele & Tom Brady are definitely expecting their second baby"