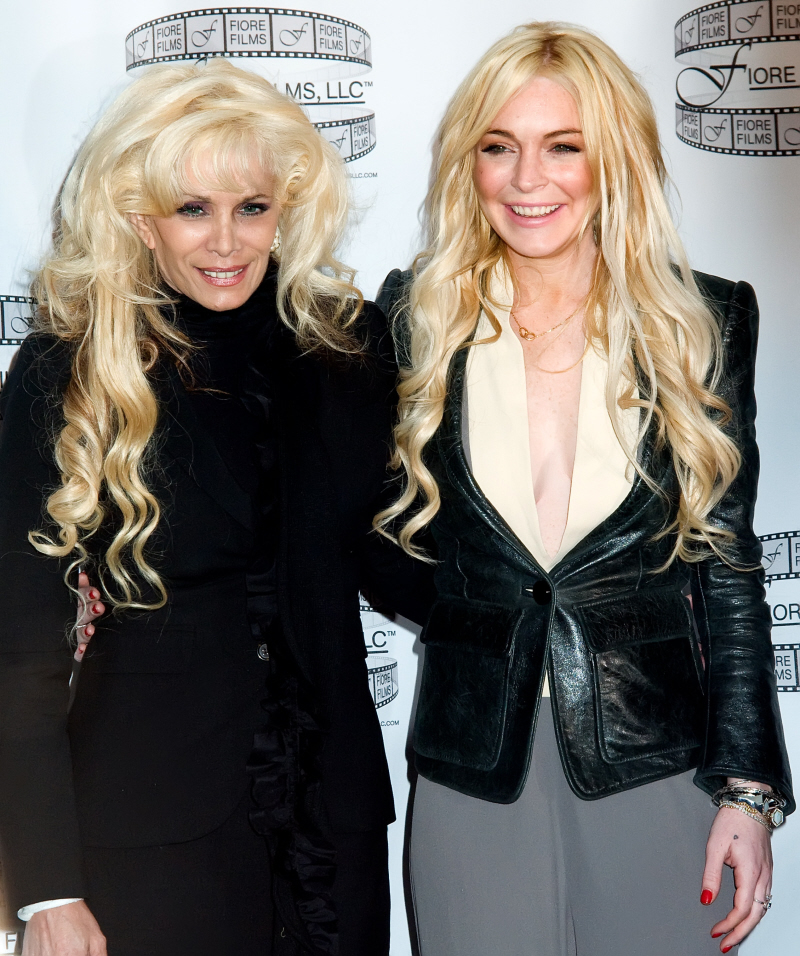 Last year, there was a flurry of cracked-out activity surrounding Lindsay Lohan possibly taking a part in a completely unanticipated John Gotti bio-pic. John Travolta was supposed to play the Teflon Don, and the Cracken wanted to play Victoria Gotti. Lindsay and her team of enablers "leaked" all of these stories about Victoria Gotti's friendship with the Lohans and how Lindsay would be great in the part and CRACK COMEBACK, etc. Shortly after Lindsay crack-hustled her way into a photo op with the Gottis, she was reportedly pushed off of the project. Apparently, Dina made too many demands and Lindsay wanted more money than she's worth, and the producers weren't having it. But! Some other stuff happened and Lindsay was back to being loosely associated with the film, albeit in a minor role, and nothing was official.
Well, guess what? In the midst of Lindsay's 2012 Crack Comeback, her poor publicist Steve Honig had to admit to Radar that Lindsay isn't going to be in the Gotti movie at all:
Lindsay Lohan, in the midst of a career comeback, won't be a part of the John Gotti biopic starring John Travolta, because her representatives were unable to reach an agreement with producers of the movie, RadarOnline.com is exclusively reporting.

LiLo is currently filming the Lifetime TV movie Liz & Dick. The movie details the rocky relationship between iconic actress Elizabeth Taylor and her on-again/off-again lover Richard Burton.

"I can confirm that Lindsay has not signed on to be a part of the John Gotti movie, nor is she in talks to join the cast," the Mean Girl's publicist, Steve Honig, tells RadarOnline.com exclusively. "It does not look like an agreement can be made. Lindsay's representatives and film producers were unable to come to an agreement. Lindsay has the utmost respect for Barry Levinson [the director of the movie] and the producers and hopes to work with them in the future and wishes them all the best."

Meanwhile, as RadarOnline.com previously reported, media reports that filming of the Gotti biopic has been affected by the negative publicity John Travolta has endured over the masseur sex scandal are not true. Producers of the film and the Gotti family are fully supporting the embattled actor and filming is scheduled to begin later this year.

"The producers of the Gotti film, as well as the Gotti family, fully support John Travolta 110 percent and the allegations that have surfaced against him haven't harmed the project in any way, shape or form," a rep for the project told RadarOnline.com last week. "I can't be more clear about this, this does not impact the film in any way, shape or form. Filming is scheduled to begin later this year and we will be making an announcement shortly about distribution for the movie. It's a very exciting time and we are all looking forward to filming begining."

Meanwhile, Lohan is working hard to put her troubles behind her and to reinvent herself as a hard working, responsible actress.

"Lindsay has a lot of very exciting projects that she is being offered and she is truly committed to getting her life back on track," a source close to the actress tells RadarOnline.com.
I hate to say this, but I think it's probably good news for Lindsay's career. This Gotti film seems like a hot mess, and God knows, Travolta might be radioactive by the end of the year. It's best not to stand too close. Of course, I could just have a chuckle about this. No one but delusional Lifetime producers really want to work with Lindsay. Why would anyone, really? She shows up late and cracked out. She sucks all of the oxygen out of the room so that everything becomes about her and her crack drama, no matter what the subject. And she pays her bills by hooking. Why would anyone legitimate want her?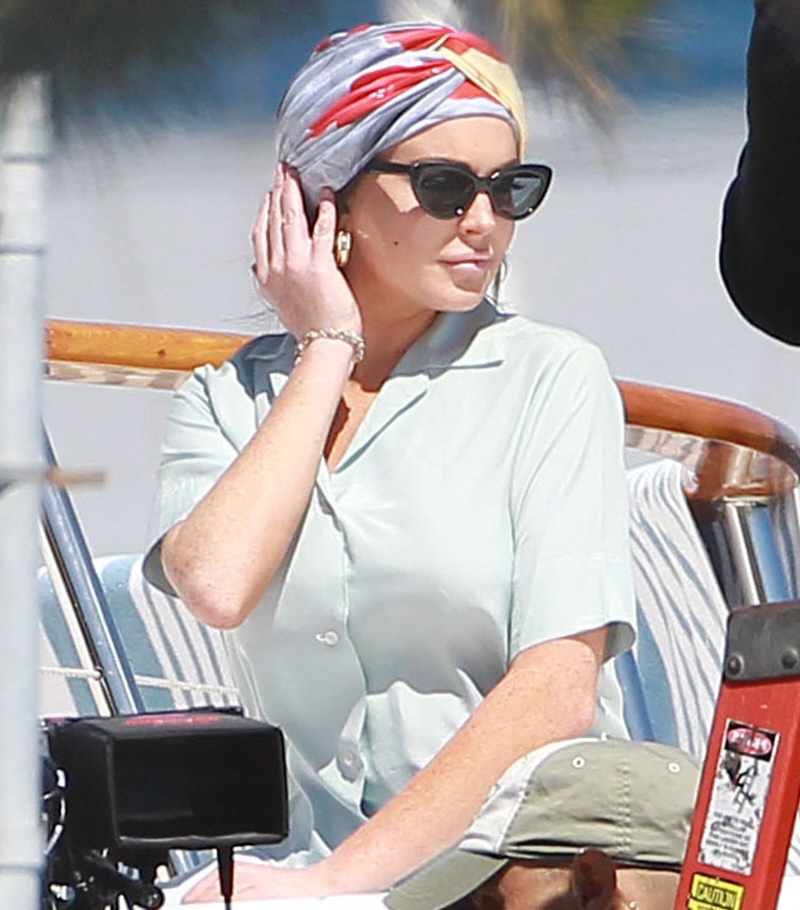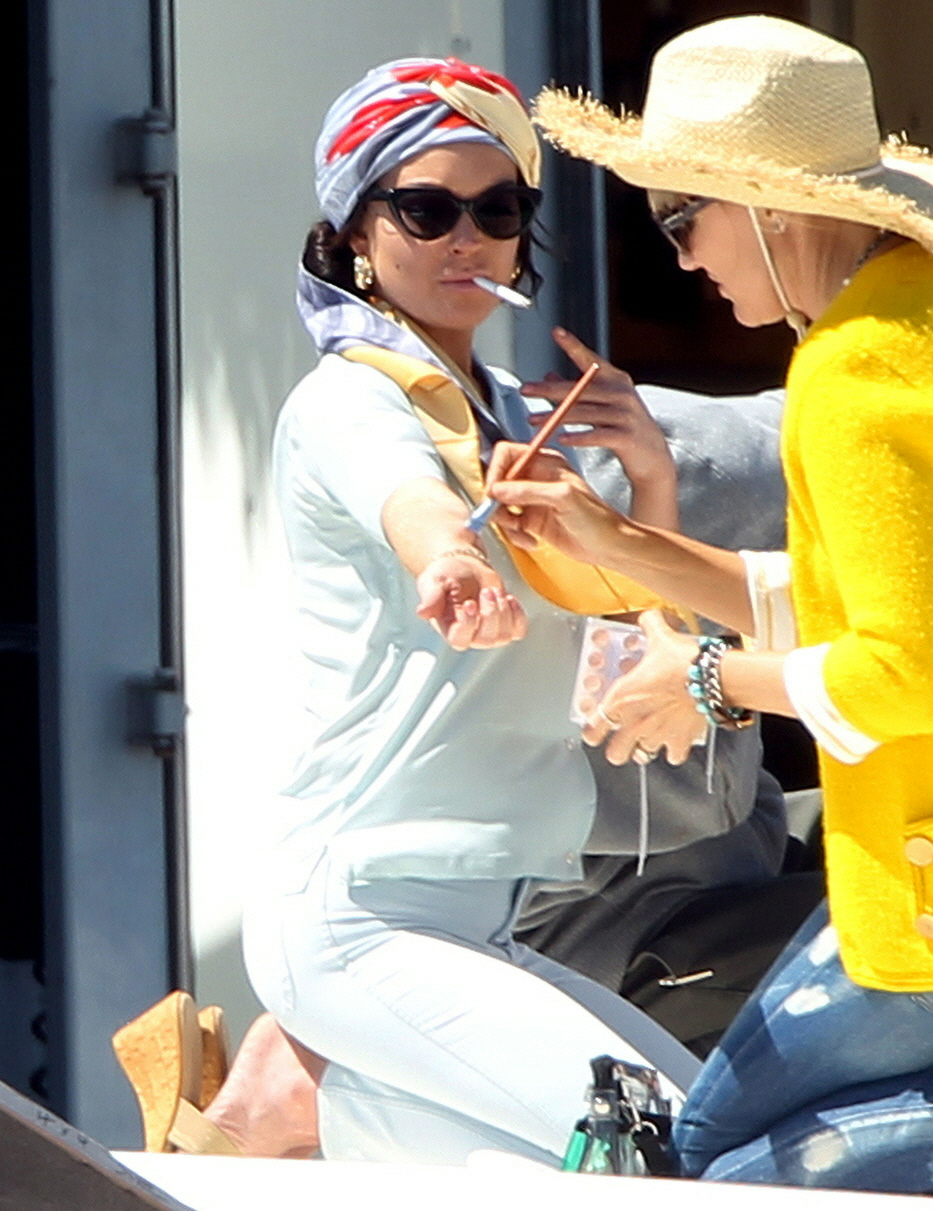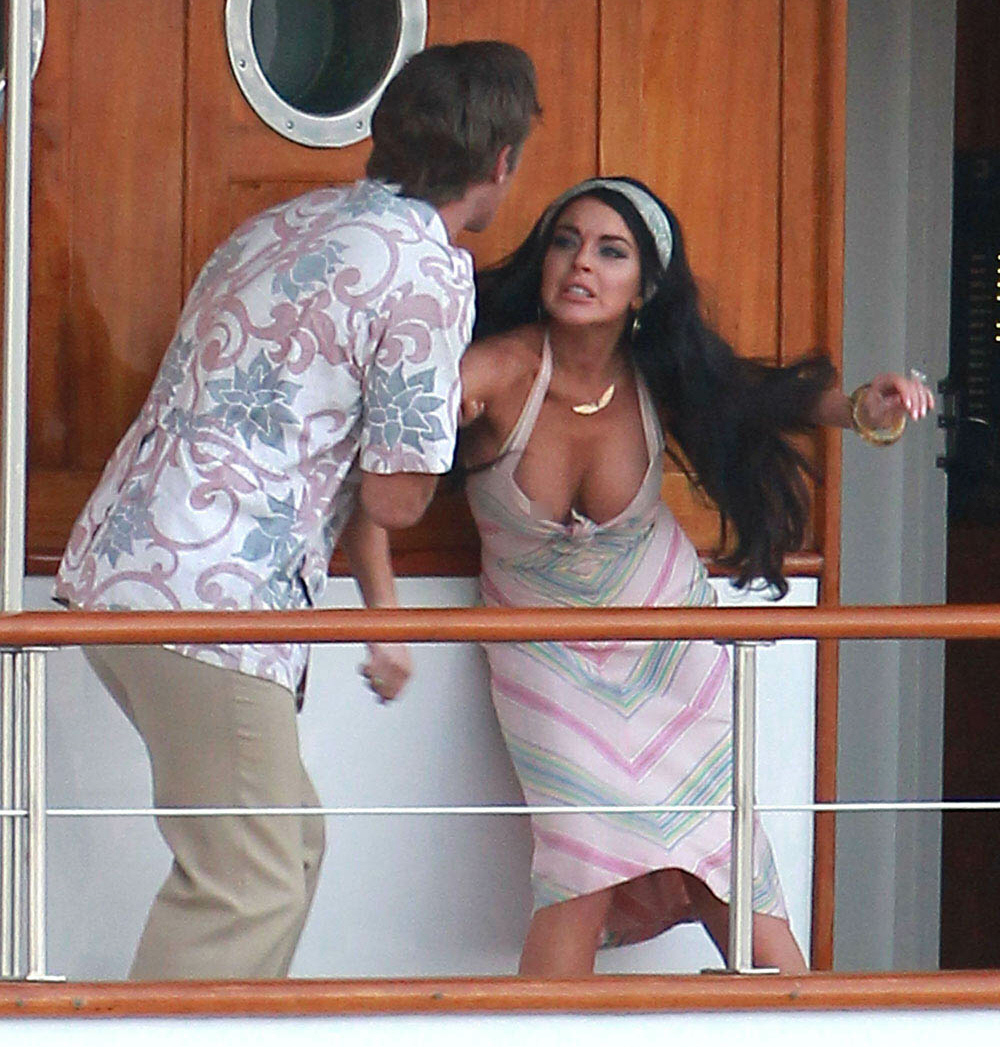 Photos courtesy of WENN, Fame/Flynet and PCN.