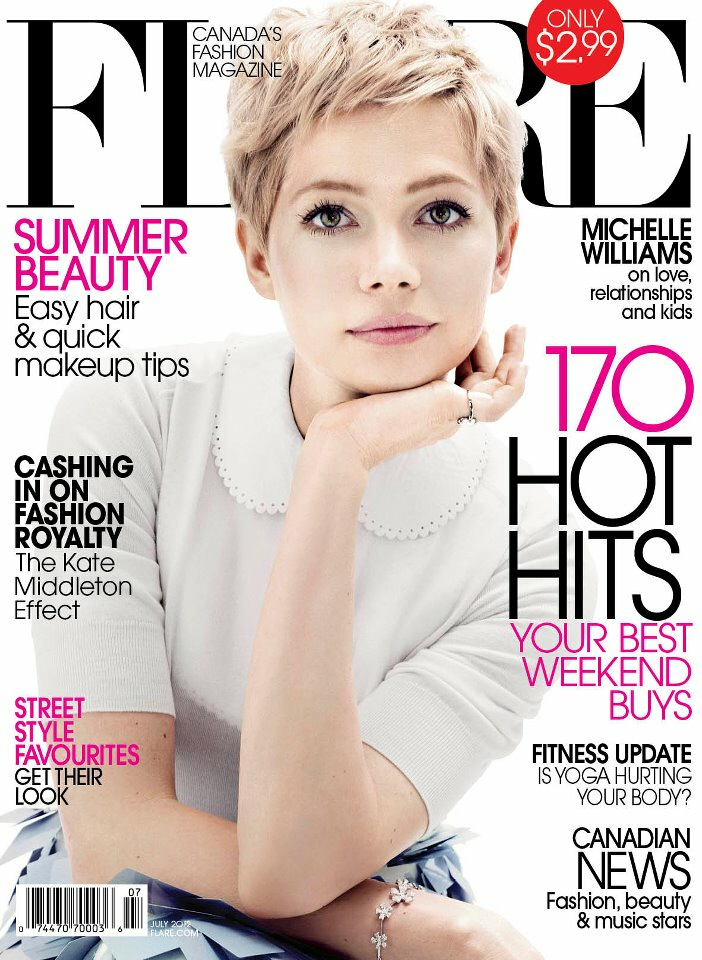 Michelle Williams covers the new issue of Flare Magazine, a Canadian fashion mag. Unfortunately, this cover shot is a reprint from Elle UK's December 2011 issue. Fortunately, the interview seems to be new. It struck me as I was reading the excerpts that we haven't heard much from Michelle in the past two months. She went undercover, dropping out of view after the awards season and post-awards love-athon with Jason Segel. Jason and Michelle got together in late February, which means that they've been together for three-and-a-half months at this point. Is it weird that we haven't heard much about them over the past six weeks? It's weird (to me) because Michelle and Jason's relationship got a very big PR rollout in People Magazine and Us Weekly, and I'm surprised at how little follow-up there's been. Us Weekly says they're still together at this point, and maybe Michelle's Flare interview will give us some insights:
On her personal life: "I need to keep my life very separate. I live and love and make decisions from a very comfortable and removed place. That's how it works for me."

Michelle on her character in Take This Waltz: "I thought about [this movie] as a coming-of-age story. Not in the pubescent way, but a girl on the verge of becoming a woman, of that transition that you make in your late 20s or early 30s. She's yet to experience a great kind of sadness. And I think that that's the thing that kind of plants her into adulthood."

On relationships: "You deserve more than just somebody who's nice to you. I think that so often these days, niceness seems like it should be enough because it seems like such a rare quality but when you get inside of it, you think, 'Hmmm … I can be pretty nice to myself.' What about these other things? Life is too short and too crappy to not try to get more of what you want."

On her number one summer rule: "You should never wear jewelry in the summer. You should always be ready to jump into a lake at any time."
I understand her point about setting the relationship bar so low that you'll settle for someone who is just "nice" to you. It's a valid point – we should want so much more out of a relationship. But in reality, it sometimes seems really difficult to find someone who is capable of being "nice," isn't it? But that's me – I'm a cynic. Michelle is an optimist.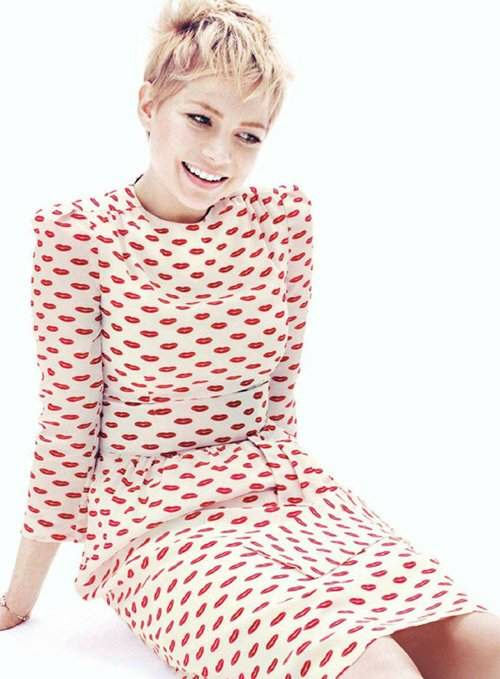 Photos courtesy of Flare.