Meghan McCain comes out publicly in support of legalizing marijuana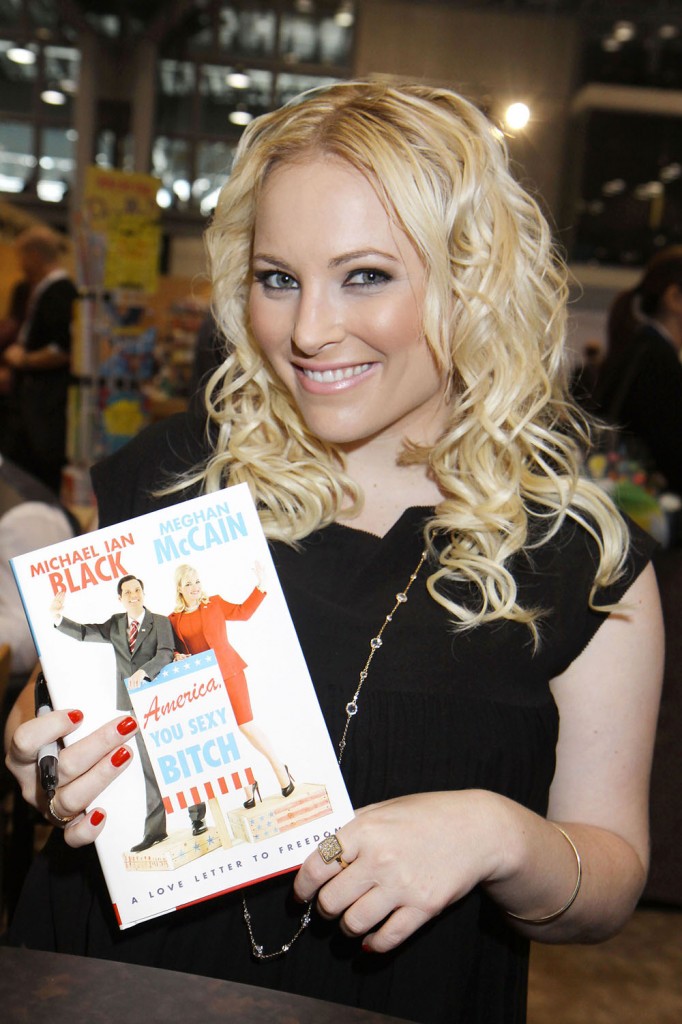 Meghan McCain, the 27 year-old daughter of Senator John McCain, is currently promoting her new book, co-written by Michael Ian Black, titled America, You Sexy Bitch. (She wins a lot of points with me for choosing that title, because I'm sick of people acting like "bitch" is a dirty word. It's not, bitches.) The book is a kind of travelogue across America with Meghan and Michael chronicling their adventures and talking politics. In an appearance on The Tonight Show recently, Megan discussed a point she made in her book, that she's for legalizing marijuana and that she thinks it makes sense for the US economically. That's a surprising stance from the daughter of a famous Republican politician. Here's more:
During an appearance on Tuesday's Tonight Show with Jay Leno, McCain discussed her new book, America, You Sexy Bitch, which includes a section about her advocating for the legalization of pot.

"I was living in Los Angeles very briefly last year, and I was shocked at how people here smoke weed the way people in New York pour wine," she said. "Once I started doing research onto the economic benefits for our country by decriminalizing marijuana, I decided to come out publicly in support of it."

McCain repeated her comments on The View Wednesday morning, adding that she's "not a cannabis user … frequently."

When Barbara Walters quipped that her "father's going to be so proud," McCain responded, "He knows everything … and he loves me."

The discussion also prompted Elisabeth Hasselbeck to suggest a breathalizer-style system for testing marijuana users' levels of intoxication before they drive, to which Sherri Shepherd responded: "You don't leave the house when you're high."
[From People]
I like that she took a somewhat controversial stance on a typically liberal issue. This is a much better route to self-promotion than sharing potentially scandalous stories about herself to try and drum up publicity. I'm not saying her opinion isn't genuine, just that she knew the attention this stance would bring. I wonder how her dad feels about this and if they've discussed it at the dinner table? He's said that he's against legalization, and he's called marijuana a "gateway drug." This is what John McCain said about marijuana in 1999. "I can't support the legalization of marijuana. Scientific evidence indicates that the moment that it enters your body, one, it does damage, and second, it can become addictive. It is a gateway drug. There is a problem in American with alcohol abuse, and there's no doubt about that. We have to do whatever we can to – prevention, education, and that applies to drugs too."
I don't have strong feelings about this because I grew up and live on the east coast, and I'm not a marijuana smoker. It's just not something my friends do. I smoked in college a bit, but I don't know a lot of people who toke up now. As Meghan mentioned, it's much more common on the west coast due to medical marijuana and decriminalization out there. I agree with her, though, I think marijuana should be decriminalized across the country and not just in certain states. It's also outrageous to me that people can obtain prescriptions for Oxycontin and other addictive and potentially deadly drugs but they can't get a prescription for medical grade marijuana. That's another issue I guess.
Megan on The Tonight Show: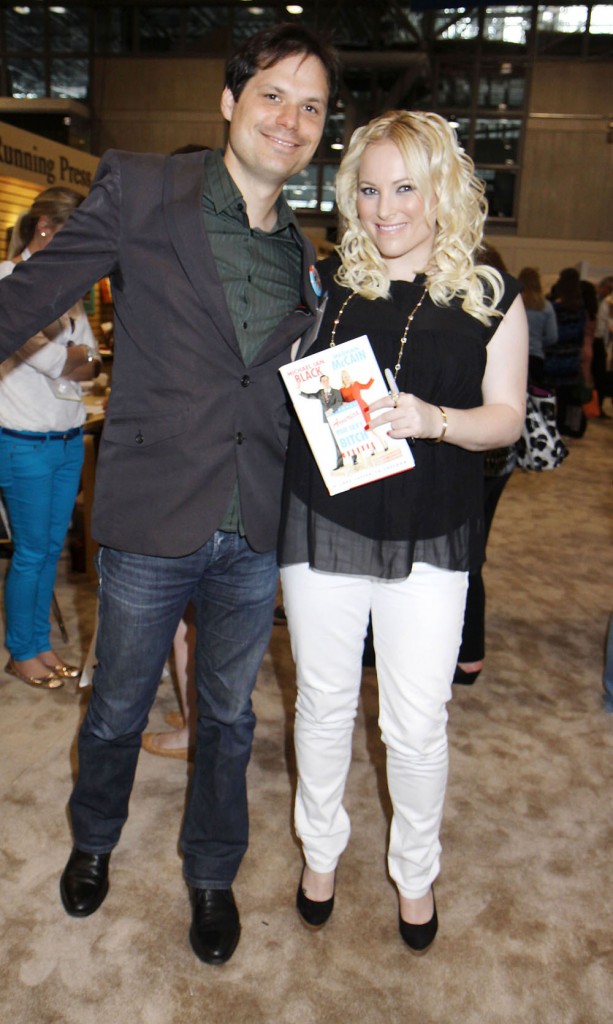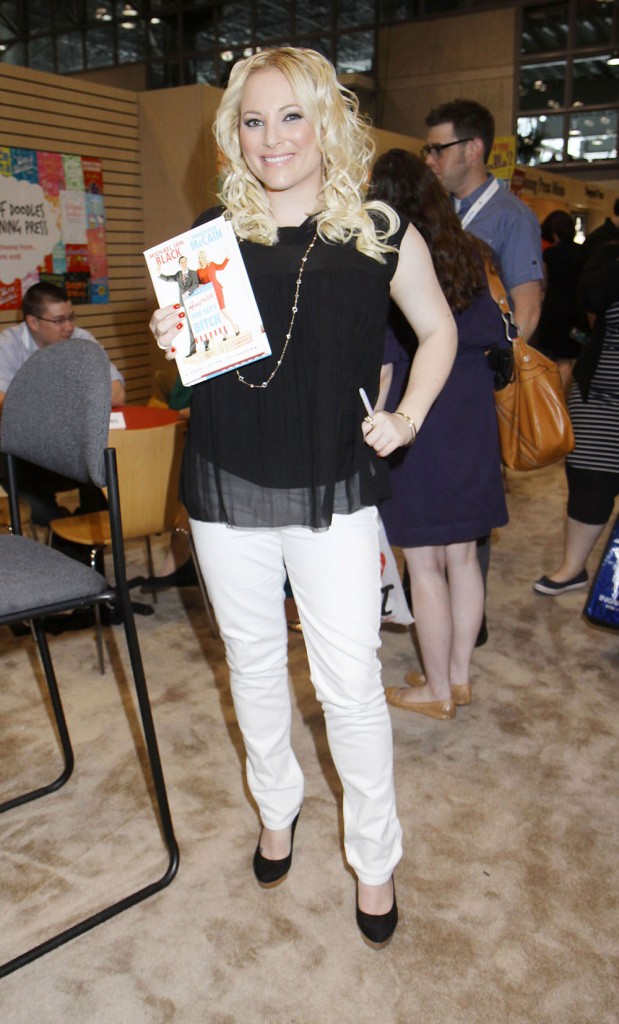 Meghan is shown on 6-6-12 with her co-author, Michael Ian Black Credit: Michael Carpenter/ WENN.com
Written by Celebitchy

Posted in Books, John McCain, Marijuana, Meghan McCain, Photos

- Harry Styles & Kimberly Stewart going strong [Lainey]
- Demi Moore's new man is gross [D-Listed]
- Fug or fab: Emma Stone [Go Fug Yourself]
- Arrest warrant issued for Jenelle Evans [Reality Tea]
- Only God Forgives review [Pajiba]
- Hugh Jackman, scooter master [Buzzfeed]
- Who does Drew Barrymore call her sister? [Evil Beet]
- Cannes couples past and present [Popsugar]
- Arrested Development supercut [CDAN]
- Lea Michele's see through skirt [Celebslam]
- Cheating wife's lover escapes out of window [Movin925]
- Joe Francis is crazy [Starcasm]
91 Responses to "Meghan McCain comes out publicly in support of legalizing marijuana"