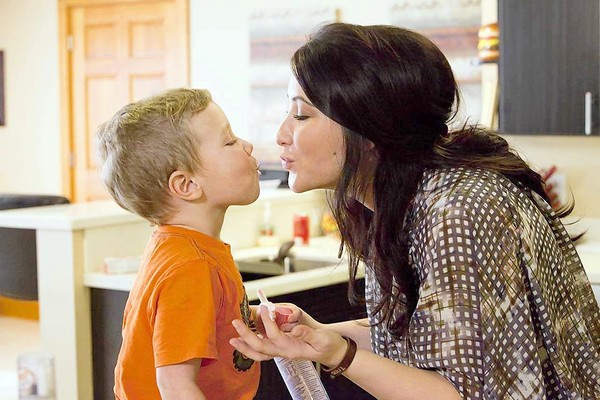 I'll be honest, I haven't yet seen Bristol Palin's new reality show, "Life's a Tripp." I tried to get access to it, but I'm away from home so I couldn't DVR it and it's not available on demand or on iTunes. Judging from the clips that People had up last week, and the scathing reviews, I kind of dodged a bullet on that one. Almost all reviewers agree that it's awful, and they have a lot of the same complaints.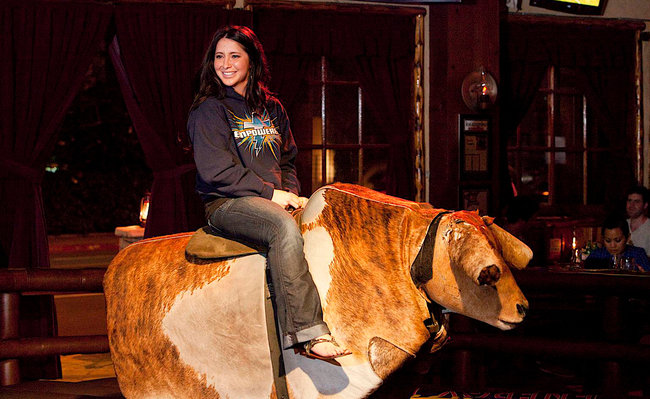 Many outlets are calling Bristol out for bitching about being a single mom and completely ignoring the fact that she has massive means at her disposal. (An issue I take with a lot of reality shows, incidentally, particularly "Teen Mom.") In one scene that was previewed on People, Bristol cries to her 17 year-old sister, Willow, begging her to stay in L.A. in the amazing home they somehow landed (for the show, surely) in order to basically serve as a babysitter for Bristol's three year-old son, Tripp. I get that Bristol doesn't know many people in L.A., but she could easily find a daycare or babysitting service for the child. (And in a subsequent scene, Bristol and Willow are shown shopping alone, which begs the question: who's watching Tripp?) That's not what this show is about. It's about manufactured drama and inane dialogue, like so many other reality shows. Only this one fails miserably, according to every account I've read.
I'll quote Yahoo!'s Shine here, because they do a good job of summing up the consensus on this show from multiple reviewers:
In the first episode, Bristol moves from Wasilla, Alaska to Los Angeles, allegedly to "show Tripp what's out there." (Because three-year-olds are so interested in the wider world.) She moves into a pre-fab Beverly Hills mansion and is joined by her 17-year-old sister Willow, who has come to help with the babysitting. The episode ends with an incident that was widely publicized during the show's filming, in which Bristol goes out to a bar, rides a mechanical bull and gets in a fight with a heckler. The man calls her mother "a whore." The following exchange in which Bristol concludes that he must be "a homosexual" did not air. (See the video here.)

The critics point out that Bristol's parenting challenges aren't quite the same as most people's. Her childcare issues, writes Robert Lloyd in The Los Angles Times, "stem from not wanting to hire 'some random baby-sitter,' not from a lack of wherewithal." Lloyd also points out that we see Bristol and Willow shop for groceries and clothing, "without Tripp…presumably looking after himself back at the mansion." Lori Rackl of the Chicago Sun-Times notes that "The trio move into a Beverly Hills mansion where Bristol has to teach Tripp things like the difference between a bidet and a water fountain. No one said being a single mom was easy."

Perhaps more disturbing for fans of the adorable, scene-stealing Tripp, Bristol's son with her teenage-years boyfriend Levi Johnston, is the single mom's willingness to torch Tripp's dad on national television. Alessandra Stanley, reviewing the show in The New York Times, writes that "the show's promos show Bristol putting Johnston's memoir 'Deer in the Headlights,' on a range and firing at it with a rifle, saying, 'This is for all the single moms.'" Stanley says that "Much of the narrative revolves around Bristol's attempts to shame her ex-boyfriend into seeing his son."

Here are the takeaways from the critics:

The New York Times
"That big sister-little sister dynamic [between Bristol and Willow] has some real-life resonance, but the "Teen Mom" poignancy is undercut by the palatial surroundings."

The Washington Post
"Even if you have a lasting grudge against all things Palin, there's no payoff here. It's a new low for anyone who makes the mistake of watching."

The Los Angeles Times
"We're left with a show about two sisters, temporarily billeted in a Beverly Hills mansion, mostly complaining about Los Angeles, each other and their lives."

Chicago Sun-Times
"With the exception of the bull-ride-gone-bad scene, Bristol's day-to-day life isn't very interesting. Neither are the occasional shots where Sarah Palin pops up to offer homespun wisdom and maternal advice…. What we're left with are Bristol and Willow shopping, squabbling and engaging in vapid conversations. In other words, the Alaskan Kardashians."
[From Shine.Yahoo.Com]
That "Alaskan Kardashian" argument resonated through a the critiques, but many wrote that the show in no way lived up to the Kardashians. EW's commentary is particularly scathing:
But whatever you were expecting from Bristol Palin's reality show, I can't imagine that anyone was expecting Life's a Tripp to turn into one of the weirdest — and most uncomfortable — reality shows in recent history. Because the show is not a catchy piece of pop propaganda like Sarah Palin's Alaska. Nor is it a "My Funny Famous Family" riff on The Osbournes. Nor is it a show about the struggles of parenting, like Teen Mom or pre-controversy Jon & Kate Plus Eight. Instead, the season premiere of Life's a Tripp saw Bristol Palin trying to go full Kardashian, to pitch herself as a character who is simultaneously approachable and decadent. She failed, quite visibly. Besides Mother and Daughter Palin, almost no one seemed to want to be on screen.
[From EW]
As Yahoo explained, the scene where Bristol Palin asked a heckler if he was a "homosexual" (because, in her mind, that was relevant to why he was trash-talking her mom) was edited so that part was taken out. (Update: several of you have commented that this is not the case, and that this part remained in the show.) We all saw the video already, Lifetime isn't fooling anyone. That guy is currently suing Lifetime, and Bristol, for using his footage for the show without getting his sign-off. That's not the only lawsuit the show is facing. Do you remember the rumors that Bristol's reality show was originally going to feature the Massey brothers, including Bristol's DWTS castmate Kyle, all living together in L.A.? According to a new lawsuit, the entire concept of a Bristol Palin and Massey brothers reality show was conceived and pitched by the Massey family, who got cut out of the deal without compensation. Angela Massey issued a statement that explains their side of the story:
"It is unfortunate that after months of trying to resolve this matter the professional way, we were left with no other course of action than to take legal action to protect ourselves. If you read the entire complaint, and particularly pages 8-11, you will see how we created the show, registered the show and did all the leg work to bring this idea to TV and to the defendants, who stole our concept."
Maybe this show would have been watchable if the Massey brothers were involved. As it is, it sounds like a big contrived mess. I doubt that all the episodes will even air.