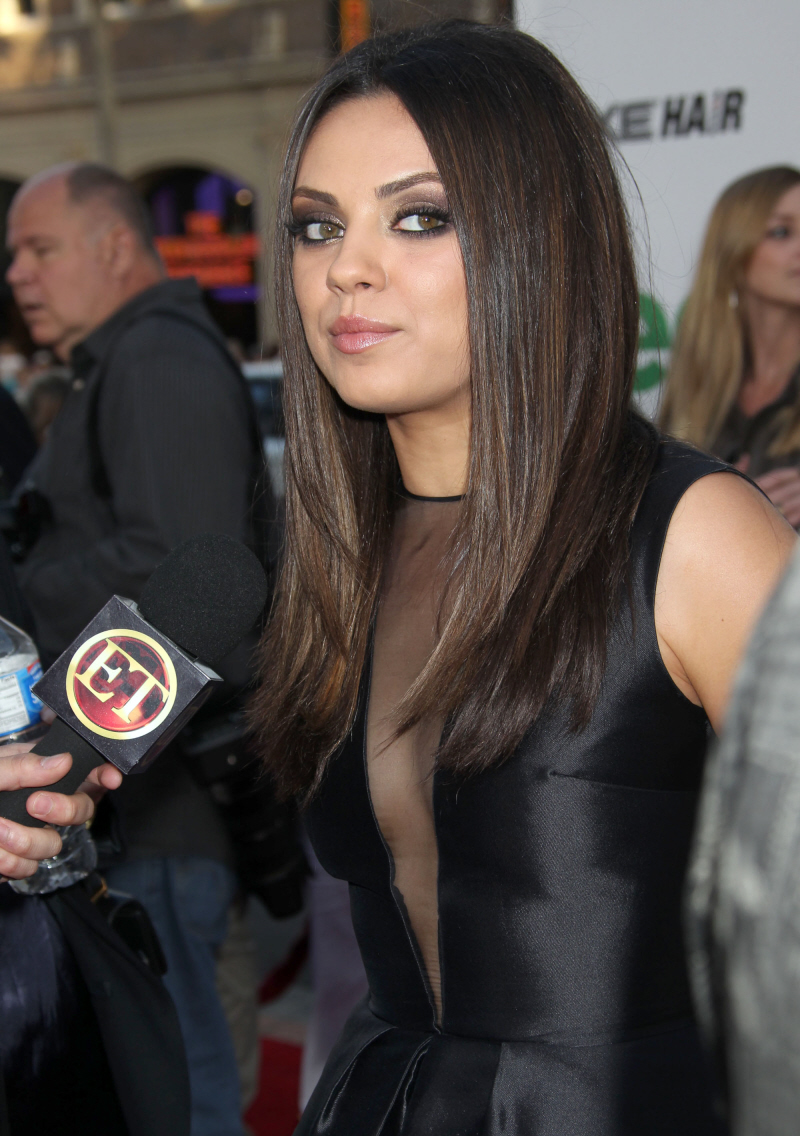 Mila Kunis and Ashton Kutcher are still a thing. It's been going on for at least two months, probably closer to three. Mila tried denying the "dating" story soon after it came out, back in April. But since then, she's managed to not answer any questions about Ashton either way. And they continue to see each other, and the tabloids keep reporting on their dates, and paparazzi still get the occasional photo of the two of them too. I think we just have to accept it – they're dating. This isn't "just hooking up" or "just friends with benefits" or something. They are romantically involved. More evidence:
Mila Kunis and Ashton Kutcher sure seem to be getting serious! Life & Style can reveal the intimate details about their romantic dinner at LA restaurant Giorgio Baldi on June 23 — which was a triple date with two of Mila's closest friends and their significant others!

"They came in around 8 p.m.," an eyewitness reveals to Life & Style. "They joined two other couples: Mila's managers, Susan Curtis and her daughter Cami Curtis, as well as their husbands. They all seemed like good friends.

"Mila and Ashton looked very close, like a couple, and the mood was relaxed," the eyewitness adds. "They really stood out. It's one of the most romantic places you can take a girl."

And Ashton couldn't stop staring at the 28-year-old brunette beauty.

"They ordered wine," the eyewitness tells Life & Style. "He looked really into her. He didn't take his eyes off her once. He was totally focused and kind of fussed over her. You could tell he really likes her. It was cute. She was all dolled up. It's very obvious that they're dating and are really into each other. Friends don't have Saturday-night dinner dates at Giorgio Baldi!"

The duo were first spotted together earlier this year. In April, they embarked on a three-day road trip to Carpinteria, Calif. And Mila has since been spotted leaving Ashton's place in the morning on several occasions. Just last week, they were seen grabbing frozen yogurt at Menchie's in Encino, Calif.

"They definitely tried to keep a low profile," an eyewitness at Menchie's tells Life & Style. "They were on a date for sure."

Ashton, 34, split with wife Demi Moore, 49, in November after six years of marriage. The pair have yet to officially file divorce documents. Mila has admitted to having a thing for Ashton after they first met. She's even revealed how nervous she was when she found out he'd be her first kiss, on the set of their former series That 70s Show.

"I was like, 'Oh, he's cute, it's the Calvin Klein model.'… Then I was like, 'I have to kiss him?' I was so nervous and uncomfortable," she said. "I had the biggest crush on him."

Well, now it seems the feeling is mutual!
At least they ordered wine. That means she's not pregnant (hopefully) with a douche-baby. I wish people would stop using Mila's old quote about her "crush". Mila was, like, 14 years old when she started work on That 70s Show. She had a teenage crush. Stop using it against her now that she's an adult! This isn't some grand romance. This is Mila not dating up to her potential. I'm sorry, y'all. But Mila is a hot ticket and she could date someone really cool. Instead, she went from Macaulay Culkin to Justin Timberlake to… Ashton. Girl has a problem, and it smells like D'Ouchebag Por Homme.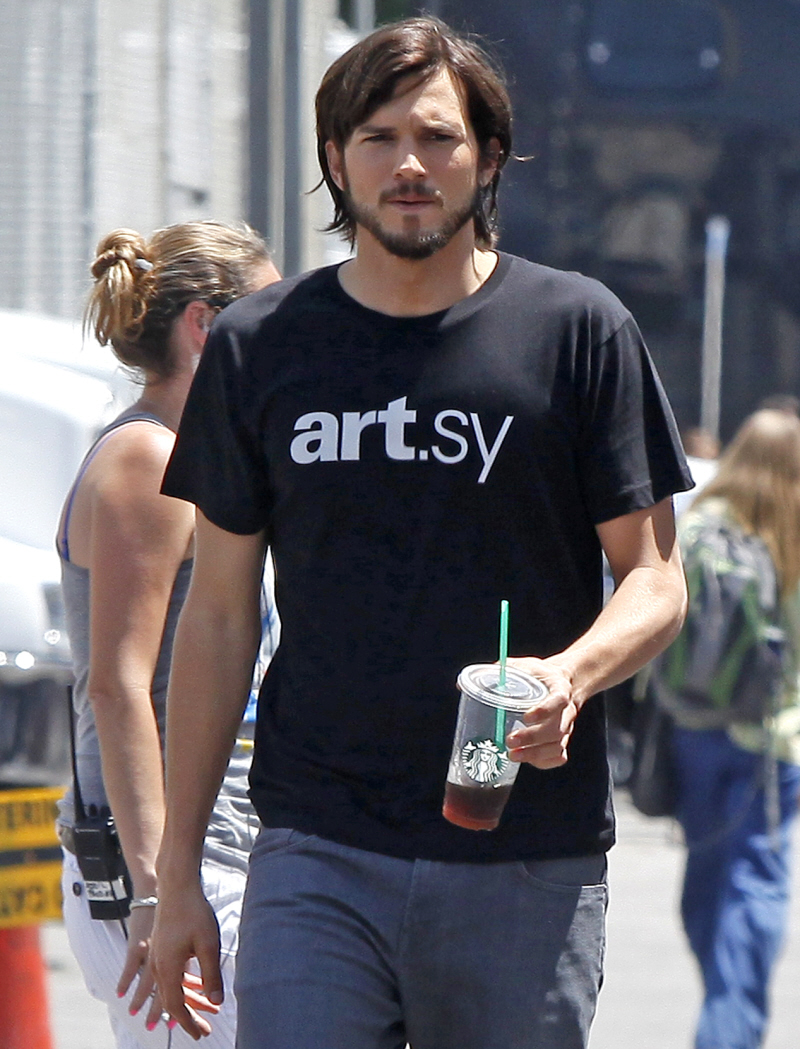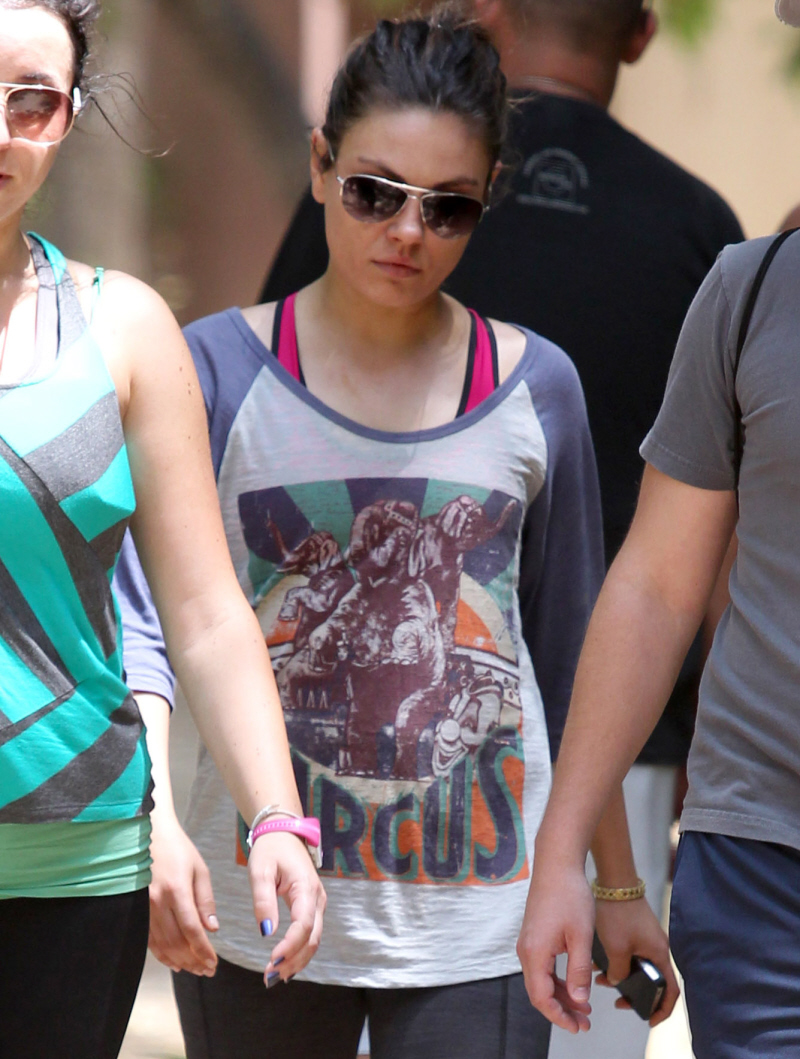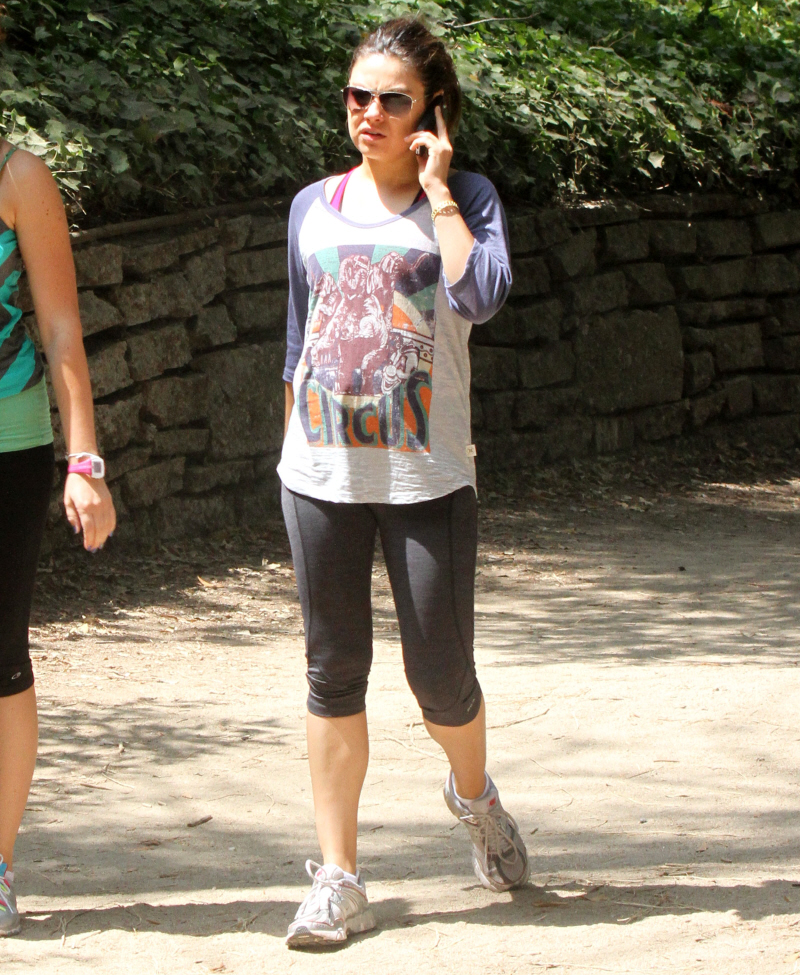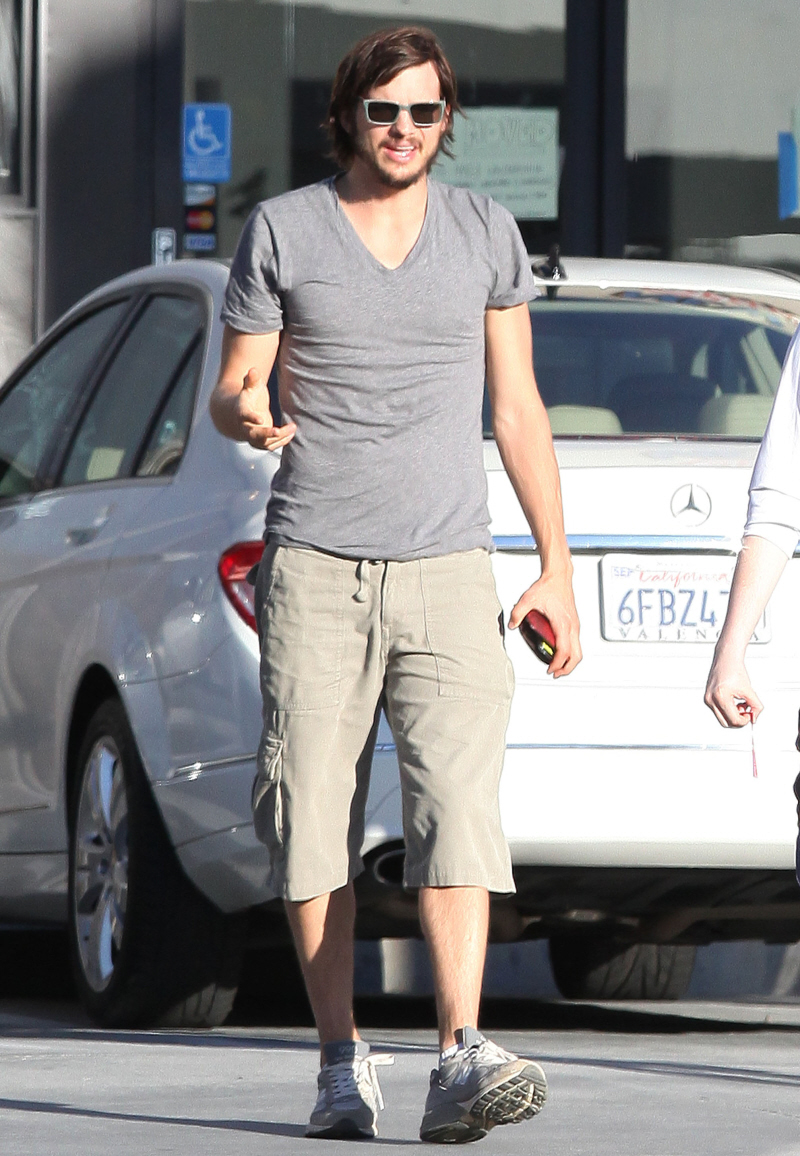 Photos courtesy of Fame/Flynet.