Jessica Simpson tweets first Twit-pic of brunette (?) Maxwell Drew: so cute!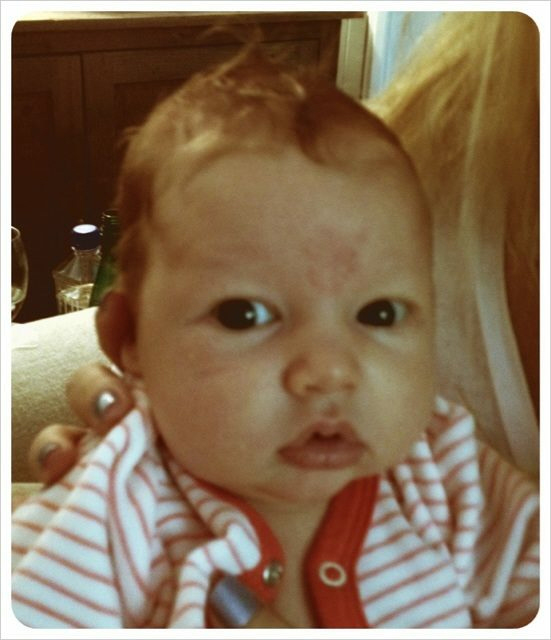 I told you so! As soon as I saw the Twit-pic of Jessica Simpson's rack over the weekend, I knew this was coming. Jessica tweeted a photo of her daughter, Maxwell Drew Johnson, yesterday – it's the baby's first Twit-pic. Maxwell is about eight weeks old. So… that's pretty good, considering. If you use Hilary Duff as a baseline of "mothers incessantly Twit-pic'ing their babies," Jessica is doing okay. And I'm assuming this is the first of many, many Twit-pics of the baby.
As for Maxwell… she looks like a baby. A cute, chubby baby with brown hair and brown eyes… right? I'm guessing that Jessica will try to convince us that Maxi is a dirty blonde, but I'm pretty sure Jessica gave birth to a natural brunette. She probably doesn't mind. Too much. I do think Maxi is super-cute, and she got her mother's "WTF is going on?" expression – pure genetics.
We haven't seen Maxi since Jessica debuted her on the cover of People in mid-May. There have been no candid photo-ops, no secondary photo releases to any other tabloids. I do wonder how Jessica is going to play this whole motherhood angle now. Will she go the Jessica Alba route and make "motherhood" central to her image now? Or will she be the same old Farty McDonalds, only now with a baby? I don't know.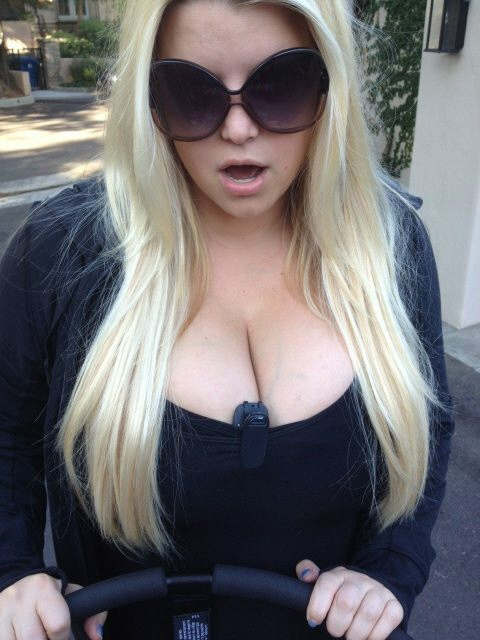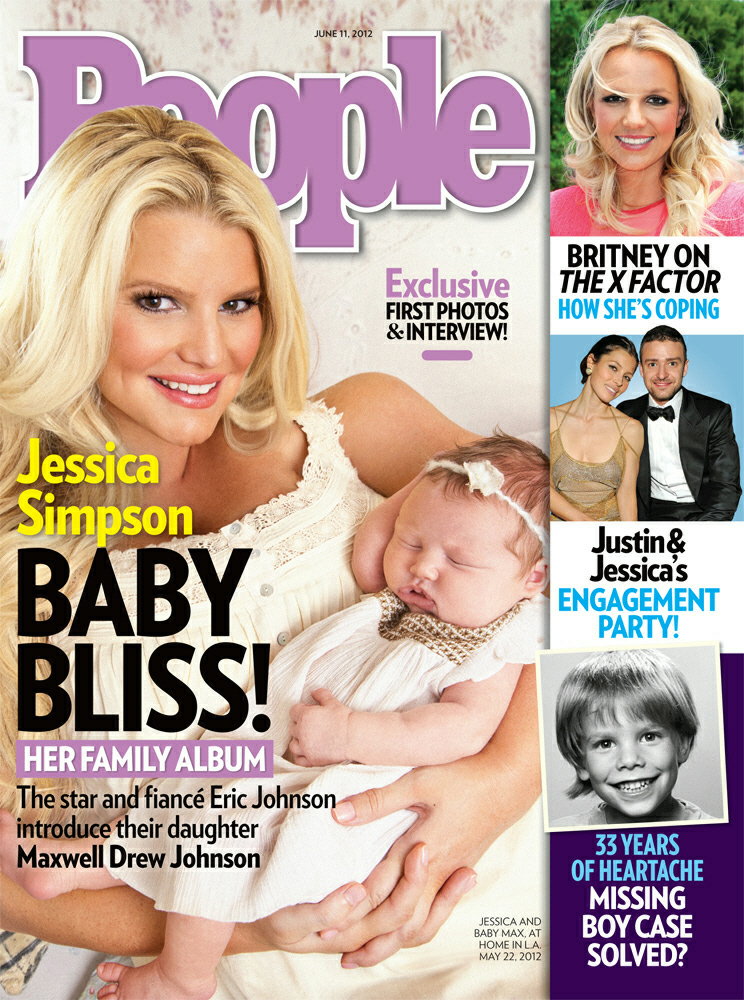 Photos courtesy of Jessica's Twitter, People Magazine.

Written by Kaiser

Posted in Babies, Jessica Simpson

- Harry Styles & Kimberly Stewart going strong [Lainey]
- Demi Moore's new man is gross [D-Listed]
- Fug or fab: Emma Stone [Go Fug Yourself]
- Arrest warrant issued for Jenelle Evans [Reality Tea]
- Only God Forgives review [Pajiba]
- Hugh Jackman, scooter master [Buzzfeed]
- Who does Drew Barrymore call her sister? [Evil Beet]
- Cannes couples past and present [Popsugar]
- Arrested Development supercut [CDAN]
- Lea Michele's see through skirt [Celebslam]
- Cheating wife's lover escapes out of window [Movin925]
- Joe Francis is crazy [Starcasm]
56 Responses to "Jessica Simpson tweets first Twit-pic of brunette (?) Maxwell Drew: so cute!"