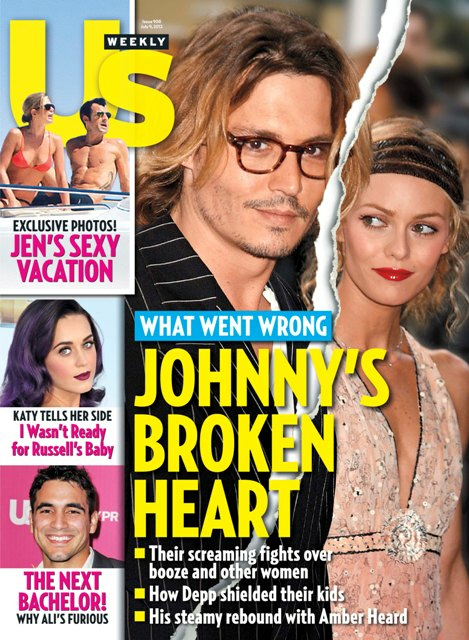 LaineyGossip has a great exclusive on Us Weekly's cover story this week, all about what "really" went down in Johnny Depp and Vanessa Paradis's marriage. I didn't realize that Johnny was BFFs with the publisher of Us Weekly, Jann Wenner, until Lainey pointed it out. People Magazine, Star, the Enquirer, In Touch and Radar have all been doing "exclusives" revealing Johnny's womanizing propensities and full-blown mid-life crisis, and now – with Us Weekly – we have the sanctioned Team Depp response. Although I'm not sure how this makes Johnny into the sympathetic one, since they're pretty much saying Depp did in fact screw around with various women when he was still with Vanessa. Some highlights, via Lainey:
*Vanessa was so horrible and Johnny was so miserable that Johnny started drinking and he strayed with other women including "allegedly, an extra on the set of Pirates Of The Caribbean" (the last one). He also maybe fooled around with Eva Green, Amber Heard, his publicist and God knows who else (this is Depp's official version, remember).

*Vanessa wanted to break up 2 years ago because she was unhappy – Vanessa "complained all the time about their low key lifestyle. She didn't want to stay on a private island and quietly raise their babies. She was bored and restless. V was the one who wanted to move to LA and that's when it all unravelled."

*Vanessa "was the one who insisted that he make big budget Disney movies because she loved the money. Johnny wasn't interested but only did them for her." Then, when Johnny became the biggest movie star in the world, Vanessa resented his success.

*A source says, :"Nothing Johnny did was ever good enough for Vanessa. When he was working, she wasn't happy. And when he wasn't working, he was called a slob for not doing enough for the kids and her family."
It's pretty typical blame-the-woman stuff, and I find the most appalling part is that Vanessa is blamed for Depp's career trajectory away from smaller, artsy films to big blockbusters. Please. HE was the one who liked the money – that's always been clear. He loves the money, he loves all the toys he can buy, and he loves being on his own. I understand the need to get "his side" out there, but surely Team Depp knows that blaming Vanessa for everything won't win them any fans? Or maybe it will.
Anyway, Radar/Star is still claiming that Johnny and Amber Heard have been involved for quite a while. A source told Star, "Johnny's been smitten with Amber for a long time… [when they started filming together in 2009,] with both of them having wild, bohemian streaks, their chemistry was off the charts!" Meanwhile, Johnny is said to be spending a lot of time with English actress Ruth Wilson, on and off the set of The Lone Ranger. You know who Ruth Wilson is, right? She's a very talented stage, television and film actress who is currently dating Jude Law. Jude Law versus Johnny Depp: bitch-fight? Another source tells Radar/Star that Ruth is "an unconventional beauty who's just Johnny's type. They've discreetly been spending as much time together as possible — on and off the set."
Ruth Wilson: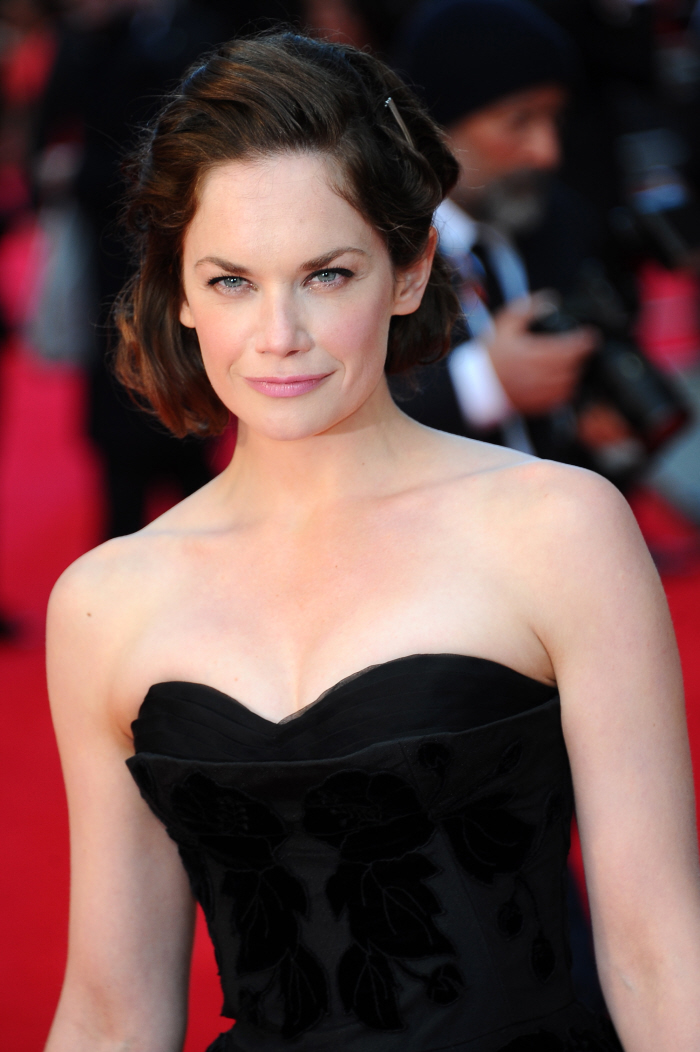 Johnny and Amber: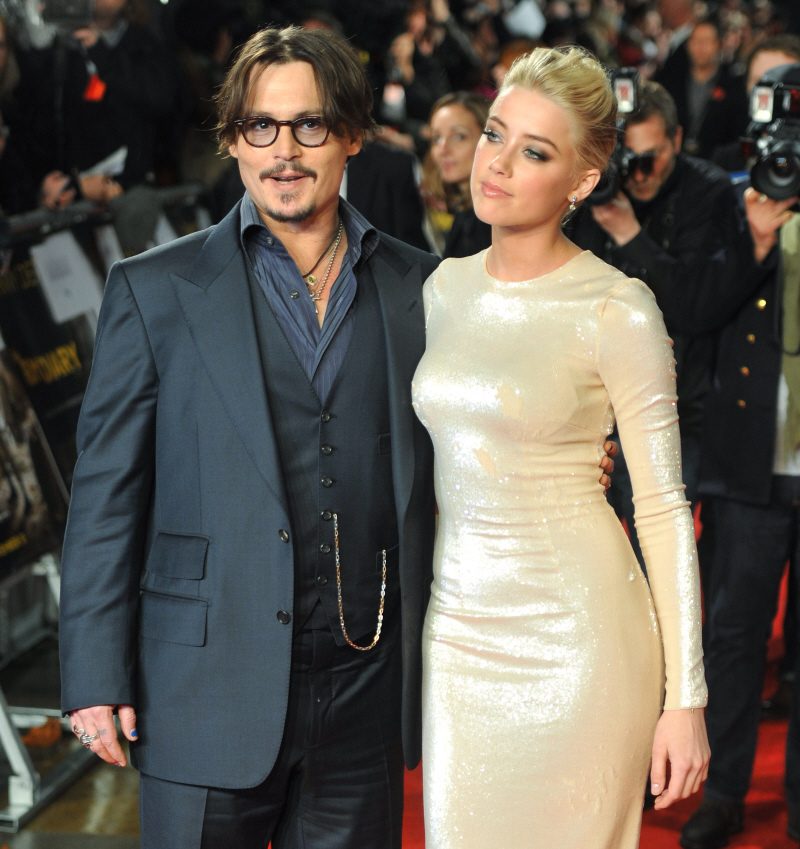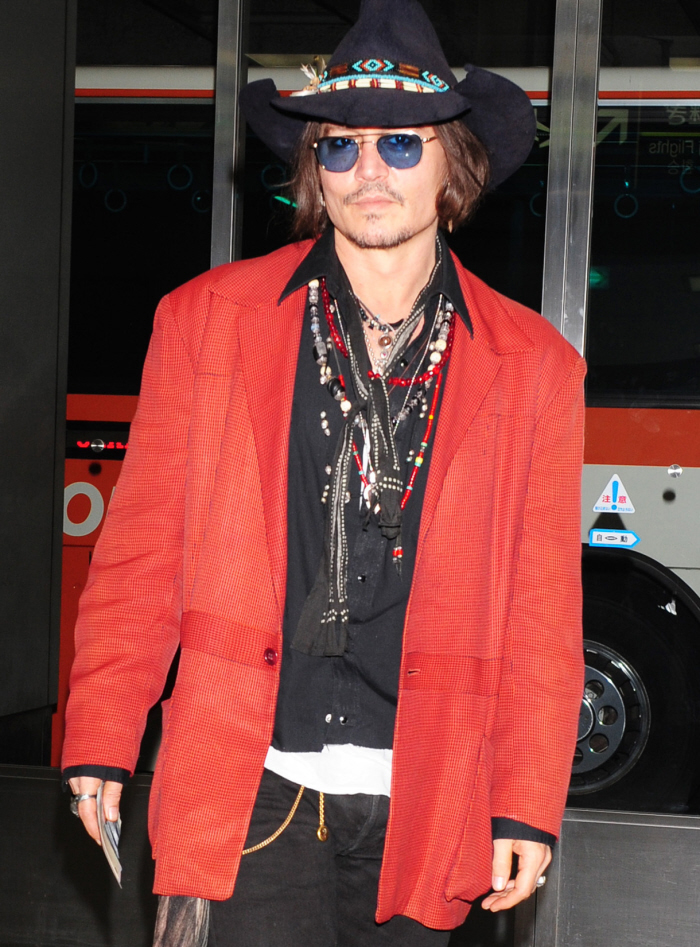 Photos courtesy of WENN.