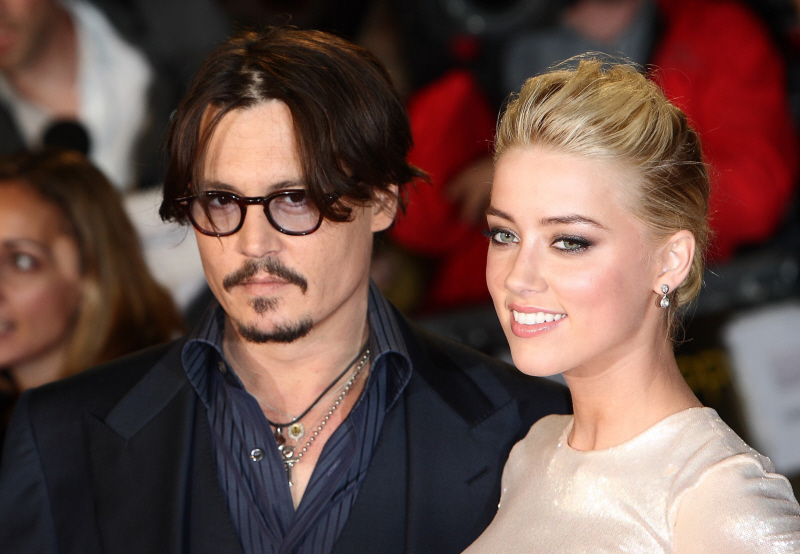 Ever since the tabloids began claiming that Amber Heard and Johnny Depp were in the midst of some kind of torrid affair, naysayers have fallen back on the "But she's a lesbian!" argument. Except, as I've noted before, Amber doesn't self-identify as gay. She's said before that she's had relationships with men and women, which makes her a bisexual in my book (I keep a book on these matters). The naysayers also claimed that Amber could not be boning Johnny because she was involved with a woman, Tasya van Ree, for several years spanning Amber's friendship with Johnny. Well… here's one question answered. In Touch (via Starpulse) claims that Amber and Tasya are over. And they've been over for a while.
Actress Amber Heard has split from her girlfriend, according to a report. The blonde beauty started dating artist Tasya van Ree in 2008, when she 'came out' as a lesbian at gay rights advocate GLAAD's 25th anniversary bash.

Nevertheless, Heard and van Ree reportedly went their separate ways earlier this year. A source tells In Touch magazine, "They are no longer in a relationship."

The split fuels rumors linking Heard to her The Rum Diary co-star Johnny Depp, who confirmed earlier this month that he and longtime partner Vanessa Paradis had broken up after 14 years.
So… Amber and Tayse were done earlier this year. I always thought the Depp-and-Heard stories had some merit, and this helps solidify it in my mind. I'm not saying that Johnny left Vanessa Paradis for Amber, or that Amber left Tayse for Johnny. Quite the contrary – I think Johnny has been fooling around with lots of women, and lord knows who Amber's been hitting up. But I do think they had something. And maybe they still do. In addition to that, E! News confirmed a story that originated in the British tabloids – Johnny bought Amber a horse! E! News has a source who claims that Johnny bought Amber a horse so "Heard can join him on the trails" in New Mexico, Arizona and Colorado where he's filming The Lone Ranger. Hm.
Plus, I got the chance to read Us Weekly's full cover story on the Depp-Paradis situation – we discussed parts of it yesterday. Us Weekly's sources really do come out and verify that Depp fooled around with "an extra" on POTC: On Stranger Tides named Antoinette Kalaj, although her rep denies it. A source claims that Johnny "would fly her on his jet to meet him." Eh. Us Weekly also says Amber was one of his conquests. A source says Amber and Johnny have been hooking up for months and "he's smitten by her." The claim is that Johnny and Amber didn't sleep together until the publicity tour for The Rum Diary began last year, and that they're still seeing each other now with a source confirming, "They are 100 percent dating. He treats her really well." Johnny has also been hitting the booze. Hard.
Johnny and Vanessa's bickering led to vicious wars. "They'd have blazing fights," says a friend. "Vanessa would take her frustrations out on him." Depp, in turn, reached for the bottle. "He started to drink heavily," says the friend. The booze only ratcheted up the screaming matches. Says a source, "Vanessa wanted him to change and stop drinking."

Meanwhile, Johnny was only concerned with shielding his children from his pain. "Rather than be in a dark and brooding mood around his kids, he would disappear to London and NYC. He wouldn't contact Vanessa because he knew she'd give him hell. It broke Johnny's heart that the family he loves so much was becoming fractured. For a time, he hoped they'd work it out."
[Via Us Weekly, print edition]
There's a lot of pity-poor Johnny stuff in there, but I did find one detail interesting. The entire gist is that it was VANESSA and not Johnny who wanted out, and that Vanessa was pushing the whole split, ever since 2010 basically. Allegedly, Vanessa told Johnny in 2010 that she wanted out for good, but they "agreed the kids' lives shouldn't be affected. That's why they didn't announce it."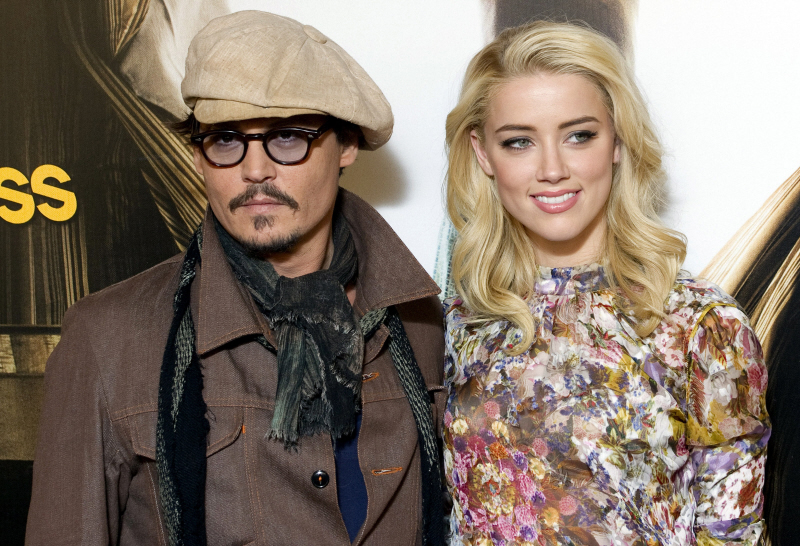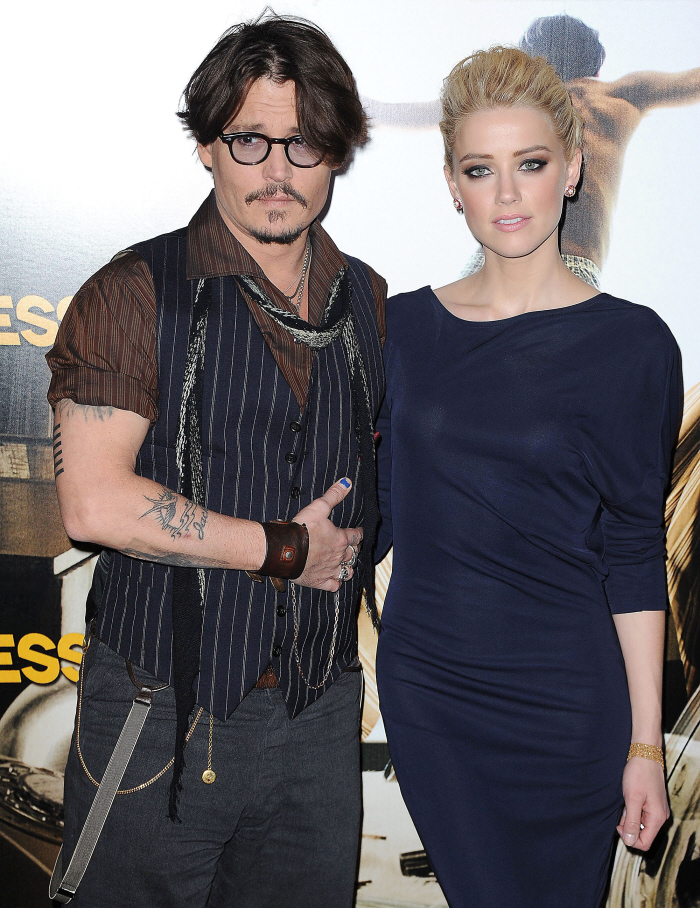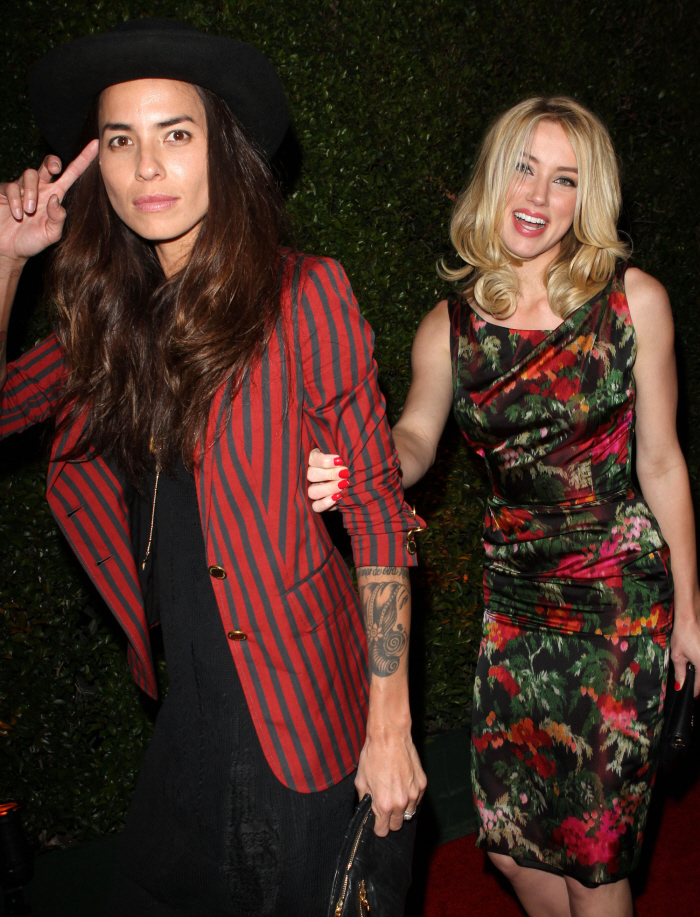 Photos of Johnny and Amber, and Amber and Tayse, courtesy of WENN, Fame/Flynet.