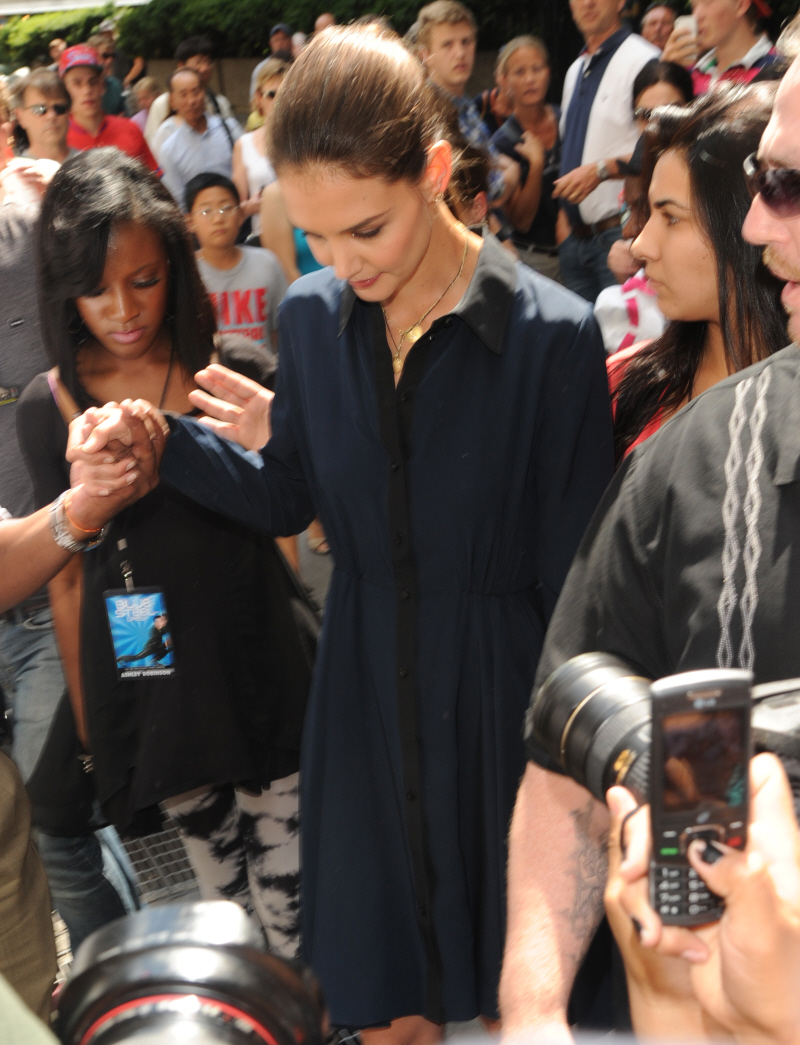 These are some of the first photos of Katie Holmes since she filed for divorce last week. Look at her. Look at our girl, y'all!! I'm so proud of her. I think she LOOKS like a changed woman too. No more of the ragged, dazed, Kate-bot. She seems self-assured and calm. She's wearing makeup. Her hair is pulled back in a sleek pony. She's not wearing her wedding ring, but she is wearing some simple jewelry. She looks younger and wiser. She made up her mind about all of this a while ago, don't you think? It was just a matter of timing and angling and preparedness. And Katie prepared! Here are some of the many, many Katie stories floating around:
*Katie fired every Friend of Xenu on her staff. TMZ reports that Katie purged her old security team (for being too close to Tom), her driver, her lawyer, and according to Lainey, Katie is also going back to her old management team from her pre-Cruise days. Katie has now hired a new security detail consisting of five to six bodyguards. And they've got their work cut out for them because…
*The NY Post reported yesterday that Katie is worried that the Church of Scientology will try some "heavy- handed intimidation attempt." Likely involving those beefy dudes who were following her around all of last week. According to the Post, Katie spent the weekend "holed up in her Chelsea pad — terrified that soon-to-be-ex-hubby Tom Cruise might kidnap their little girl, law-enforcement sources said. Holmes told another building resident of her abduction fear — and that neighbor called police on Friday, sources said." Long story short, the police couldn't take action because Katie didn't directly file any kind of report. But it's good to get that kind of story into the press in the first week, especially because everyone believes Xenu Warriors are capable of anything.
*As for that white Escalade (with Tennessee plates) full of burly men – the Post reports that cops pulled over the SUV on Sunday. The cops investigated complaints of "suspicious activity" and the Post also says TWO of the dudes in the SUV were armed. For real.
*The Daily Beast spoke the Page Six's editor. It's an interesting video:
*Katie's prenup reportedly includes a deal for $3 million for each year she and Tom were married (five years at $15 million), plus a mansion in Santa Barbara. SOLD! I would take that. But really, it's not about the money for Katie. She wants Suri. Full-time, sole custody. Oh, and Katie's net worth before the divorce and any potential settlement is about $25 million. Not bad, Katie. TMZ's sources claim that Katie's pre-nup is much more hardcore – as in, she'll barely get anything from Tom. Which, as I said, would be okay because I don't think she gives a crap about the money at this point.
*These photos of Katie? She was going to a taping of Project Runway, where she was guest-judging. People Magazine's source said that she did "great" during the taping. And does anyone else think it's kind of funny that all of the major outlets keep saying that Tom is "devastated" and "broken-hearted". Those are the words being used repeatedly, and you know that's the angle Team Cruise is trying: "Poor Tom, his wife abandoned him, she's such a C-U-Next-Tuesday to do that." Except no one really feels bad for him, right?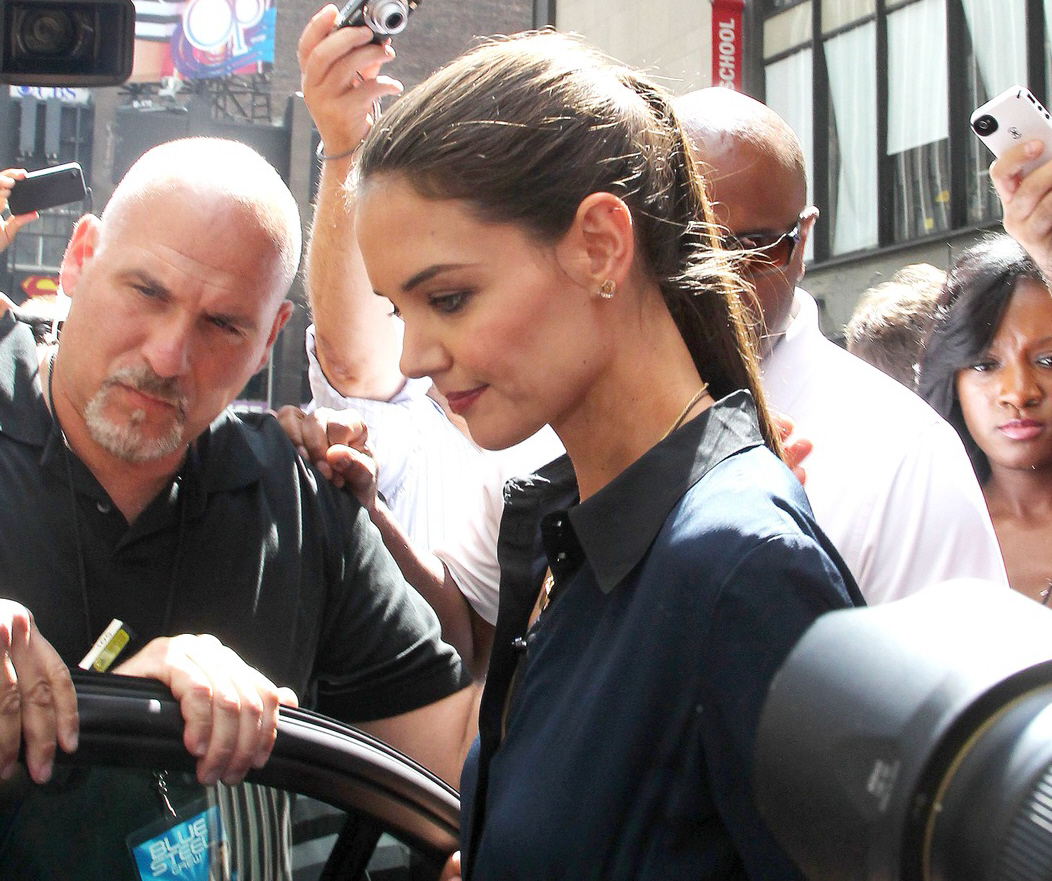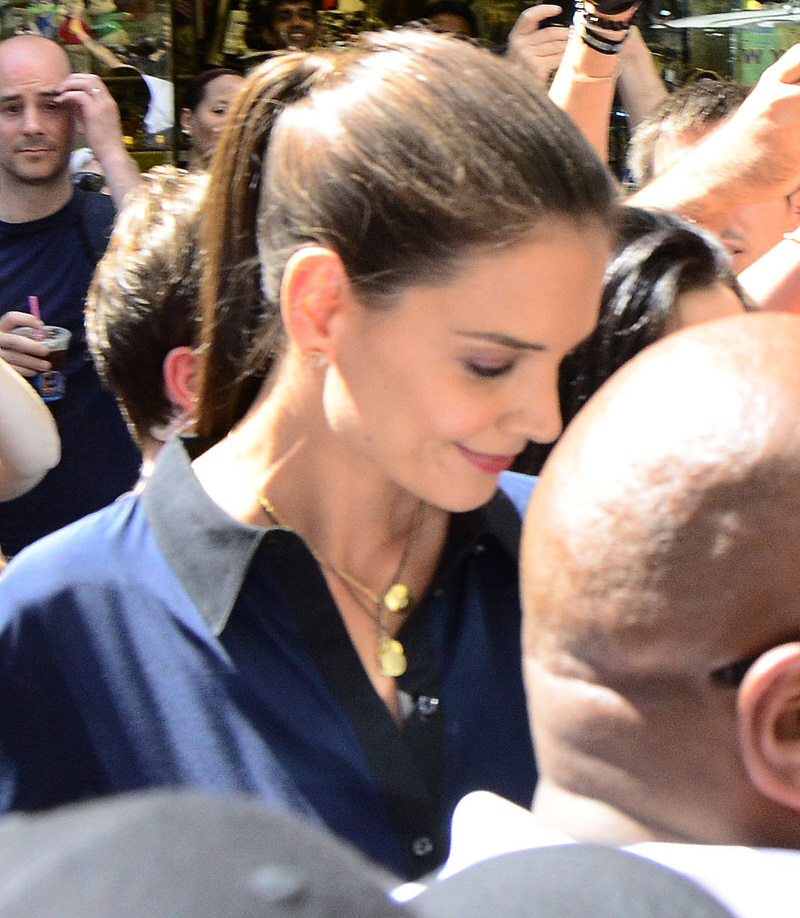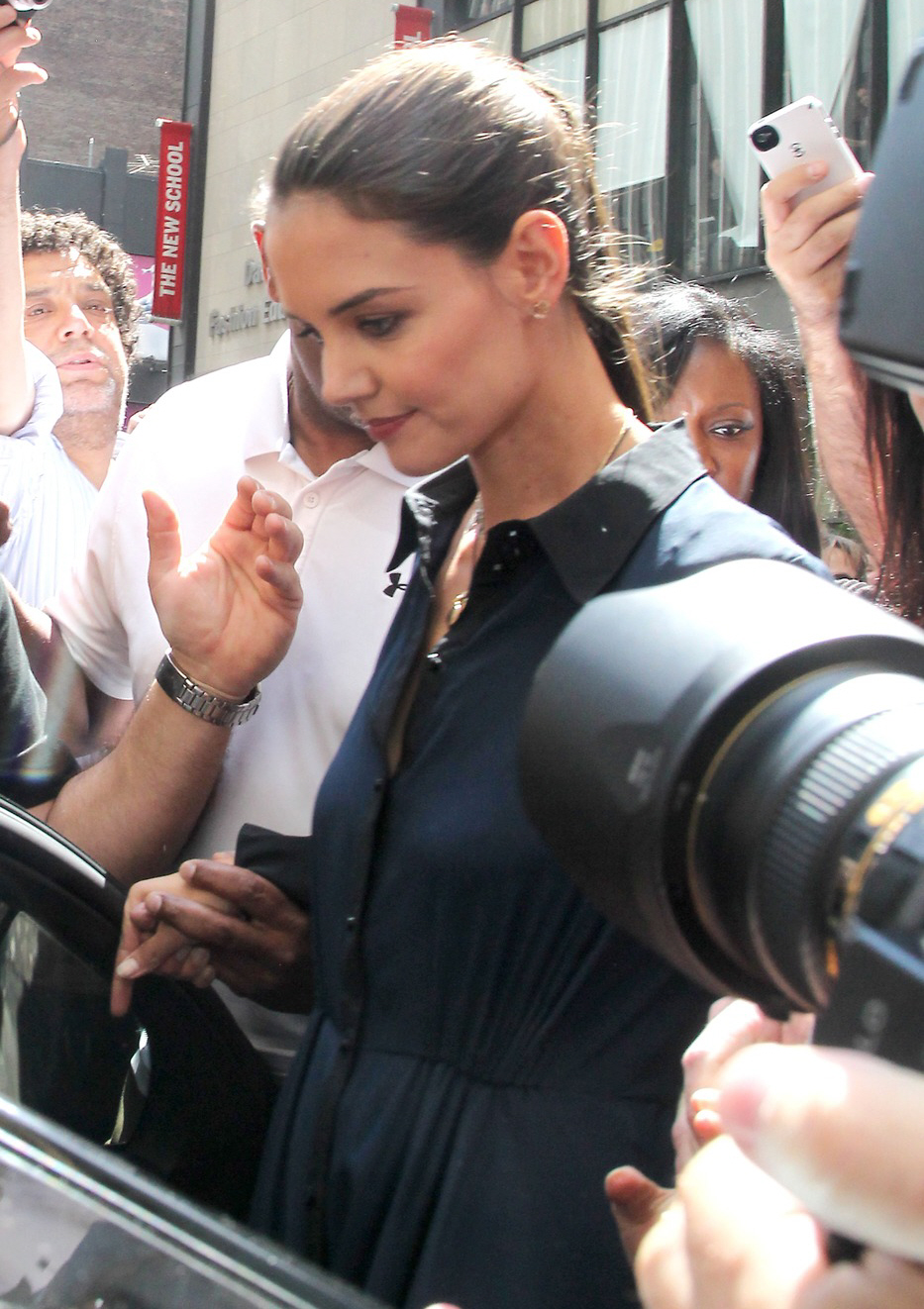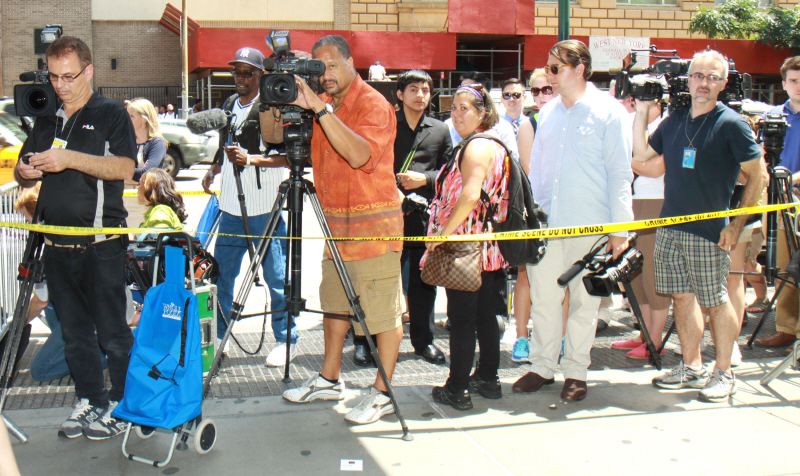 Photos courtesy of WENN, Fame/Flynet and PCN.