Tom Cruise leaves Iceland on his 50th birthday, did he fly back to NYC to woo Katie?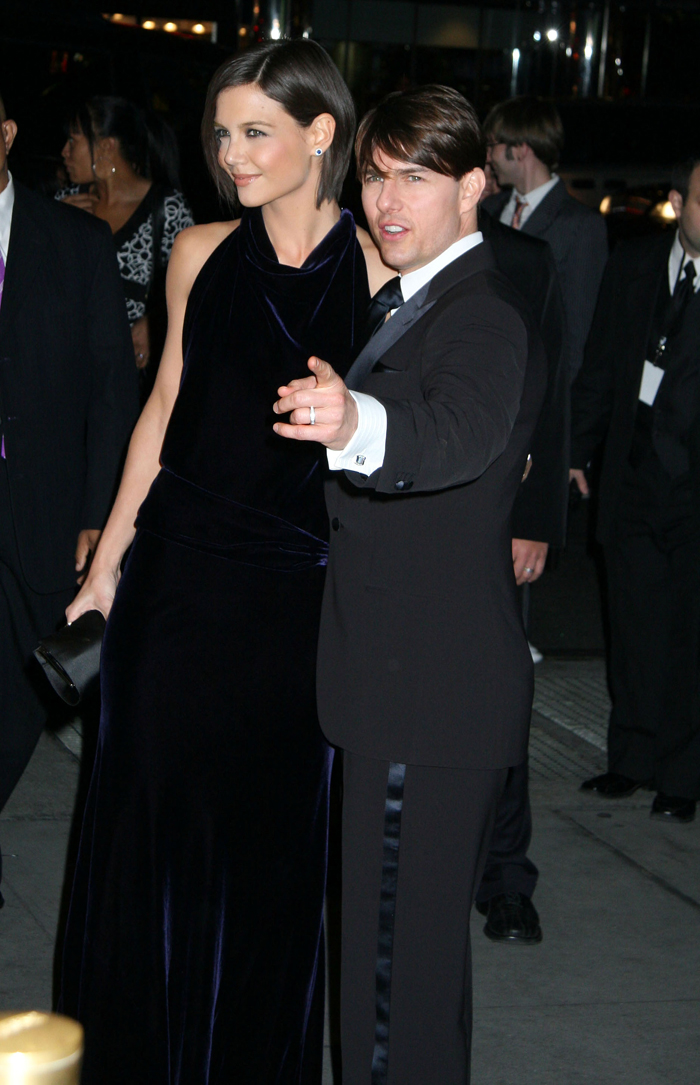 Tom Cruise turns 50 today (happy birthday?), and as we discussed last week — immediately before news of Katie Holmes' divorce filing broke — Tom had planned to spend his big milestone day on the set of Oblivion. At the time, he claimed that he spent lots of birthdays on set and that he and his family "have an understanding on that matter." Since the tide has fully turned and Katie obviously isn't putting up with such "understandings" any longer, Tom's camp has changed their story. Possibly, People has decided to feel sorry for Tom too, which is a quick shift from yesterday's cover story that appeared to side with Katie. Now People makes it sound like the plan (all along) was for Katie to visit Tom in Iceland today, and all of his hopes have now been dashed. Poor Tom:
This was not how Tom Cruise envisioned marking a milestone. The movie superstar had made plans to celebrate his 50th birthday in Iceland Tuesday with his wife of five years, Katie Holmes, by enjoying the country's outdoor wonders. "Iceland is beautiful," Cruise told PEOPLE several weeks ago. "We like hiking, and so we'll have some nice hikes and maybe go camping."

But everything changed last week when Holmes, 33, caught Cruise by surprise and filed for divorce in New York, then moved out of their apartment, taking daughter Suri, 6, with her.
[From People]
That's not all though. Us Weekly not only reports that Tom has taken a break from filming Oblivion but has decided to leave Iceland for his birthday. Their sources say that he's headed for California, but Kaiser thinks it's possible that he's gone to New York City instead. I can see Tom thinking it would be possible to swoop into town and change Katie's mind about divorce, but I have a feeling that Katie's absolutely had enough of Tom's grand romantic gestures. Still, can you see him standing outside her new Chelsea apartment (shown below) and belting out "You've Lost That Loving Feeling?"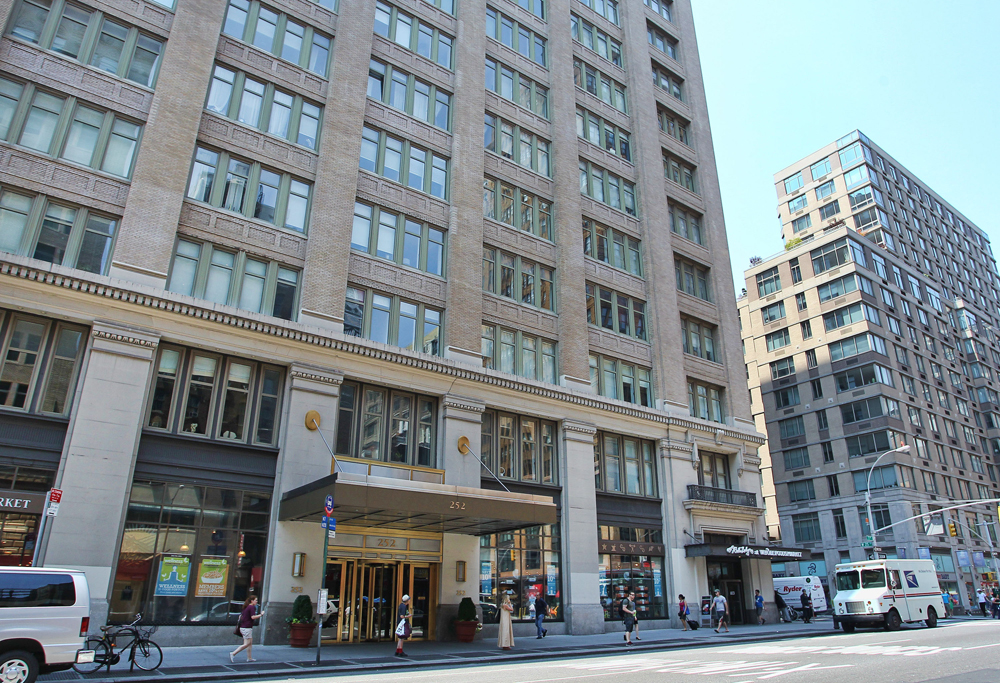 In further TomKat divorce news, Radar Online has provided us with yet another example on how our girl prepared for her future. Radar's source says that Katie was always very guarded during auditing sessions and was quite careful to not give the cult any ammunition to use against her. Smart girl:
Katie Holmes was always "careful" with what she said and never revealed too much during Scientology auditing sessions that she partook in during her time with Tom Cruise, RadarOnline.com is exclusively reporting.

"Katie wasn't exactly forthcoming with information during her Scientology audit/confessions," a source close to the situation tells RadarOnline.com. "Katie's father, Martin, advised her to be careful with what she said during these sessions so that nothing negative could get leaked to the press or be used to make her look bad.

"Look, Katie led a very ordinary and honest life before she met Tom and tried to continue to do so during the time she was with him. Katie is level headed and extremely smart. She was never completely committed to Scientology, but she participated because she truly was in love with Tom and she knew it meant a lot to him. Her heart just wasn't in it though, she was always guarded and careful during the auditing sessions with what she revealed.".
[From Radar Online]
Radar also quotes former high ranking Scientologist Marty Rathbun, who left the CO$ in 2004 (and who audited Tom for several years), that all of Katie and Tom's sessions were recorded either on audio or video. Of course that sounds incredibly creepy, but that's one of the purposes of auditing — to gather dirt on the subject. Now E! Online has published some old quotes from Katie on the Scientology, and they point to the common belief that the actress had "converted" to the "religion" merely because she claimed that auditing was "exciting." So did Katie initually see through the sham and just pretend to be into it because she wanted to marry Tom Cruise? Or was it a case of her just waking up after a few years of being strapped to an e-meter? Whatever the case, thank goodness she's breaking free … especially since Tom reportedly forbade her from taking part in the "Dawson's Creek" reunion movie!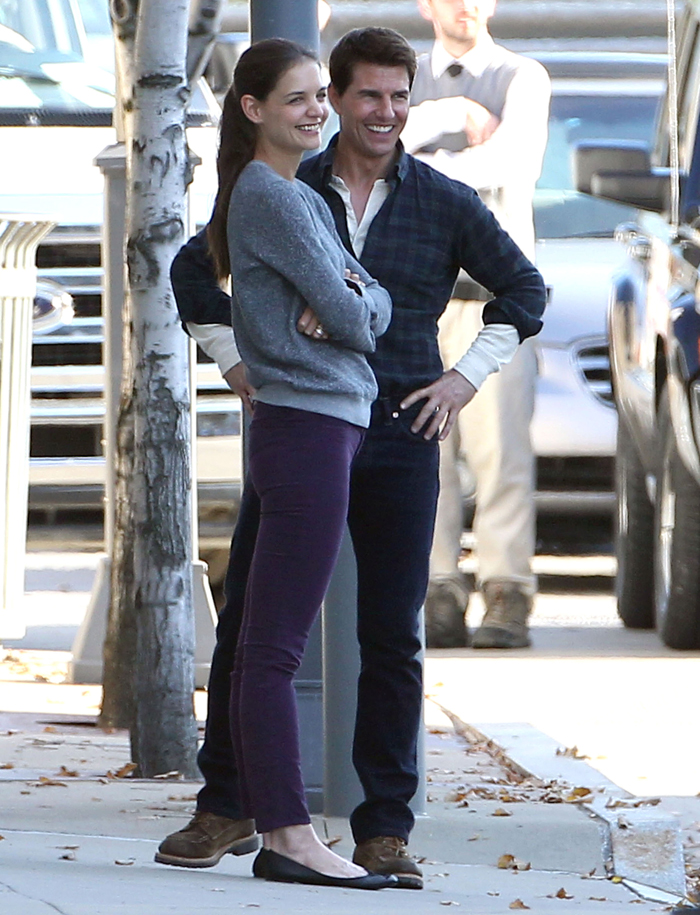 Photos courtesy of Fame/Flynet
Written by Bedhead

Posted in Katie Holmes, Scientology, Tom Cruise

- Harry Styles & Kimberly Stewart going strong [Lainey]
- Demi Moore's new man is gross [D-Listed]
- Fug or fab: Emma Stone [Go Fug Yourself]
- Arrest warrant issued for Jenelle Evans [Reality Tea]
- Only God Forgives review [Pajiba]
- Hugh Jackman, scooter master [Buzzfeed]
- Who does Drew Barrymore call her sister? [Evil Beet]
- Cannes couples past and present [Popsugar]
- Arrested Development supercut [CDAN]
- Lea Michele's see through skirt [Celebslam]
- Cheating wife's lover escapes out of window [Movin925]
- Joe Francis is crazy [Starcasm]
231 Responses to "Tom Cruise leaves Iceland on his 50th birthday, did he fly back to NYC to woo Katie?"