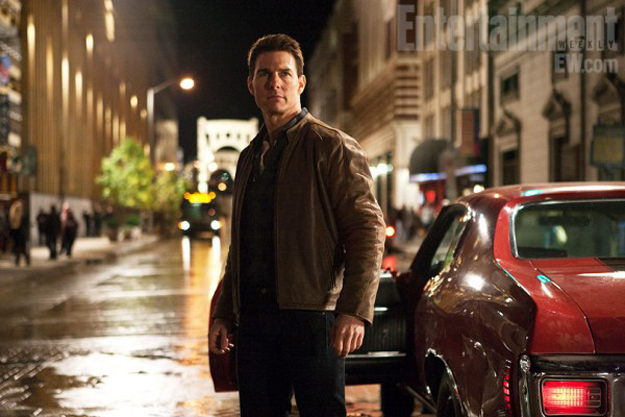 A few days ago (and we missed it with all the divorce talk), EW.com premiered the above photo as a "first look" at Tom Cruise as Jack Reacher, the iconic character who is featured in at least 20 Lee Child novels. Now the teaser trailer for the Jack Reacher movie (previously known as One Shot) has been released and — between this promotional photo and the trailer itself — it's obvious that the filmmakers have taken great care to shoot Tom from certain angles in the hopes that he will appear monstrous in size. The effect is … ridiculous, for Reacher is described in the novels as a "giant" who stands 6′ 5″ in height and possesses a hulking, 50-inch-chest. In other words, there aren't enough camera tricks in the world to pull off the desired illusion.
Now before I go any further, I want to acknowledge that there have been occasional comments about how we (myself included, of course) poke a lot of fun at Tom's height (5′ 7″) and his insistance upon wearing lifts. These jokes aren't really about short guys — in fact, short dudes are really hot when they own their height. Like Al Pacino as Michael Corleone, right? Or Peter Dinklage, who is sexy as hell. In contrast, Tom obviously has a huge problem with his own shortness, and his attitude about it is what makes it funny. He even made Katie Holmes wear flats as he stood in his lifts on the Jack Reacher set so the paparazzi would get photos of him looking tall that day.
It further follows that Tom has invited more ridicule upon himself by signing on to play a character who is described as a brick sh-thouse in slightly more literary terms. Jack Reacher's stature is vital to the story being told in this movie, and Child takes great care to mention the character's intimidating physicality at every opportunity within his books. So it makes no sense that Tom has such a massive sensitivity towards his own height but has now placed himself in a situation where there are Facebook pages called "Tom Cruise is not Jack Reacher" and IMDb boards that say even worse.
Regardless, Tom now appears in the new teaser trailer for Jack Reacher, which is about a former military investigator who is now quite the vigilante and sets out to solve a mystery about five killings. Tom basically beats up guys and then other dudes get scared and run away. It's pretty funny to watch: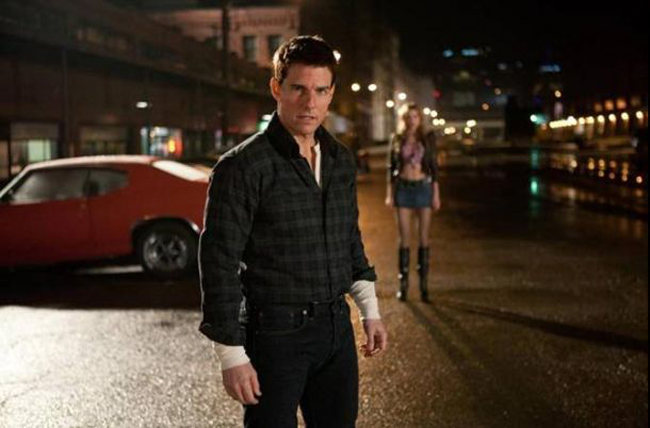 Did you see Tom pretending to check out that chick in a thong, and are you also wondering why his gross stomach is still prominently on display? More importantly, are you believing him as Jack Reacher? Paramount apparently isn't worried about the negative fan buzz about Tom playing such a beloved character, and they've also stated that they're not concerned about the effects of Katie's divorce filing either:
As fate would have it, the first trailer for Tom Cruise's next movie Jack Reacher is hitting theaters just as news of his pending divorce from Katie Holmes makes headlines around the world.

Marketing a film is never easy when one of its stars become embroiled in a personal crisis, but Paramount insiders say they don't believe the breakup — which once again puts the spotlight on Cruise's controversial religion Scientology — impacts his box-office prowess or Jack Reacher, which opens Dec. 21. His personal life may sell magazines, but his films will stand on their own merit, insiders add.

The studio says it has no intention of changing its promotional materials for Jack Reacher, which rely almost exclusively on Cruise's character. Jack Reacher — previously titled One Shot — is based on Lee Childs' best-selling book about a former military investigator (Cruise) who takes grief from no one. The studio was so keen on the film that it moved Jack Reacher to the lucrative year-end holiday season.
[From Hollywood Reporter]
Paramount sort of has a point here. I don't think that, in general, Tom's career will suffer from this latest fallout in his personal life. We've already seen that nobody wants to see him as a rock star, but audiences will continue to show up to watch him do crazy stunts like jumping off the world's tallest building. Yet will fans of Jack Reacher really want to watch Tom mugging for the camera and pretending to be all tough when he's really just actng like Tom Cruise? They really should have cast someone else in this role.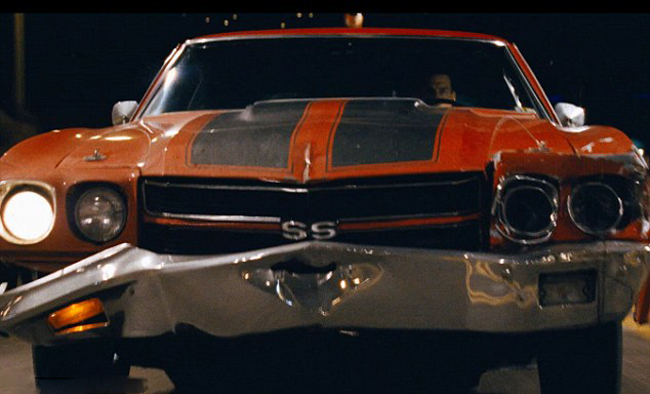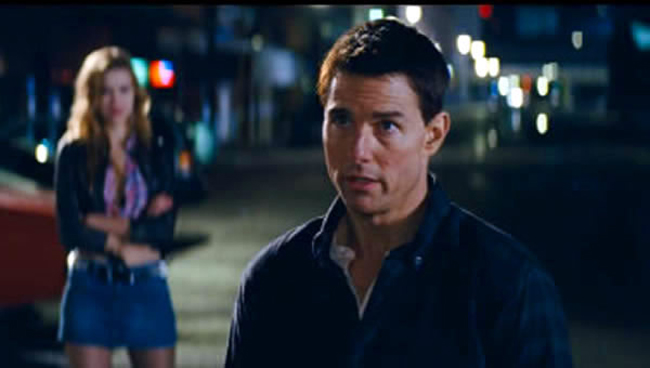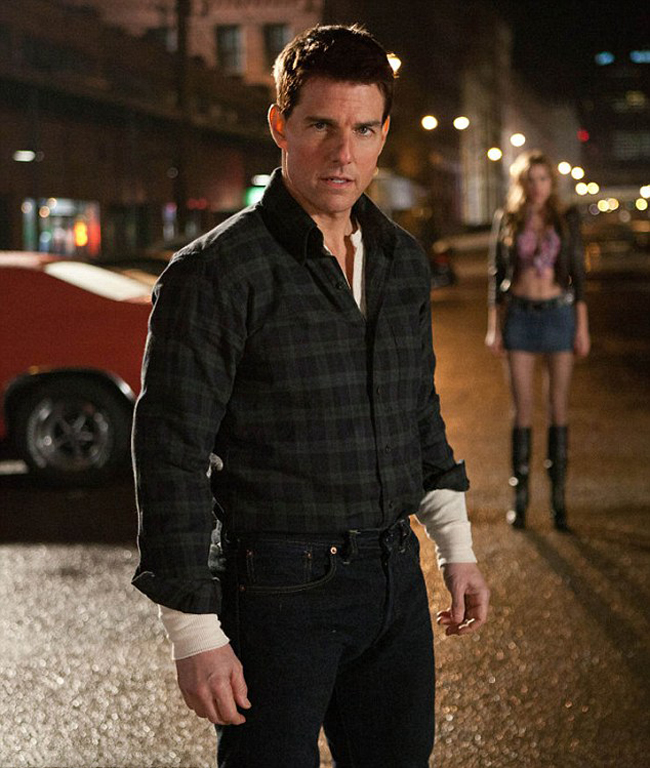 Photo courtesy of EW.com; screencaps courtesy of YouTube