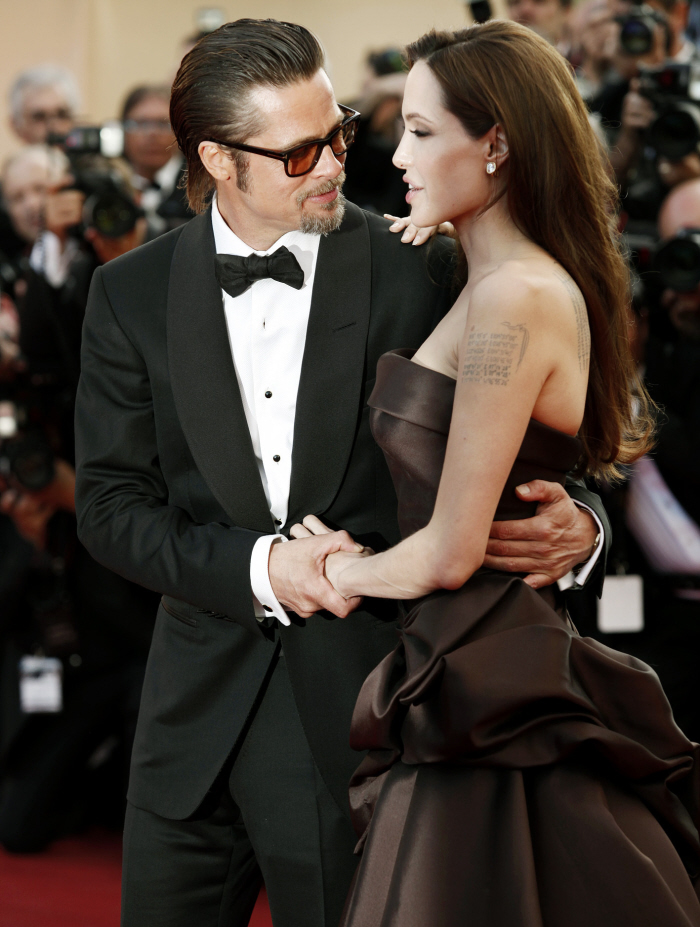 Have you missed the weekly Brangelina news the past few weeks? The tabloids still have the odd Brangelina story, of course, but in the scope of the Depp-Paradis and the Cruise-Holmes splits, the tabloids have had their hands full playing catch-up on two of the under-reported troubled unions. Meanwhile, Brad and Angelina have never seemed more solid, right? And to think, many held up Johnny Depp and Vanessa Paradis as the kind of couple Brangelina should strive to be.
Perhaps a new day is dawning in the tabloid coverage of Brangelina, because this Enquirer story actually makes Brad seem like an anal-retentive, control-freak nutjob, and Angelina sounds like the easy-going one. The Enquirer claims Brad has turned into a "groomzilla" as he "obsesses" over every detail of his wedding to Angelina. Meanwhile, Angelina is working in London and she's all "Meh, tell me where to show up and which bridal sack dress to wear."
Brad Pitt has turned into a groomzilla! Pitt is driving his wife-to-be crazy by obsessing over "every last detail" of their wedding, say sources. "Brad is determined to throw a party no one will ever forget," revealed one insider. "He could leave the heavy lifting to a wedding planner, but he's too detail oriented."

The plan is to throw a large wedding party on August 11 at their $70 million French estate, Chateau Miraval, in front of hundreds of guests. In preparation for the big day, Brad has been making frequent trips between London (where Angie is filming her new movie) and their French home. He's met with local farmers about supplying produce for the menu and has also conducted taste tests with most of Europe's top chefs, even asking about where the mushrooms for a particular beef sauce are grown.

Brad is orchestrating everything from the wine list to the wedding outfits for their six kids to the logistics of flying in guests like George Clooney, Johnny Depp, Matt Damon and Clint Eastwood, added the source. Brad already has the kids going through dry runs of the ceremony.

"Angie just rolls her eyes," noted the insider. "She doesn't want any part of it. She told him, 'Just tell me what time to show up.'"
[From The Enquirer, print edition]
Will they actually get married on August 11th? Ugh. Maybe it's just the heatwave that my state is currently experiencing, but the last thing I would want to do is plan for a wedding in the dead middle of summer. Besides, I've always thought of Angelina as more of an autumn or winter bride. Something at the Chateau, obviously… but instead of everything summery, perhaps a "winter wonderland" theme? I'm seeing snow, a long-sleeved sack and some kind of magnificent wedding coat.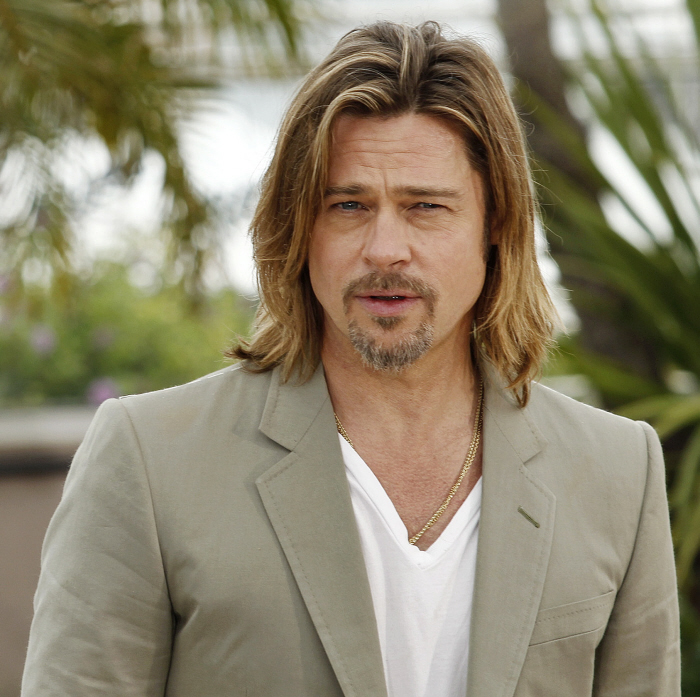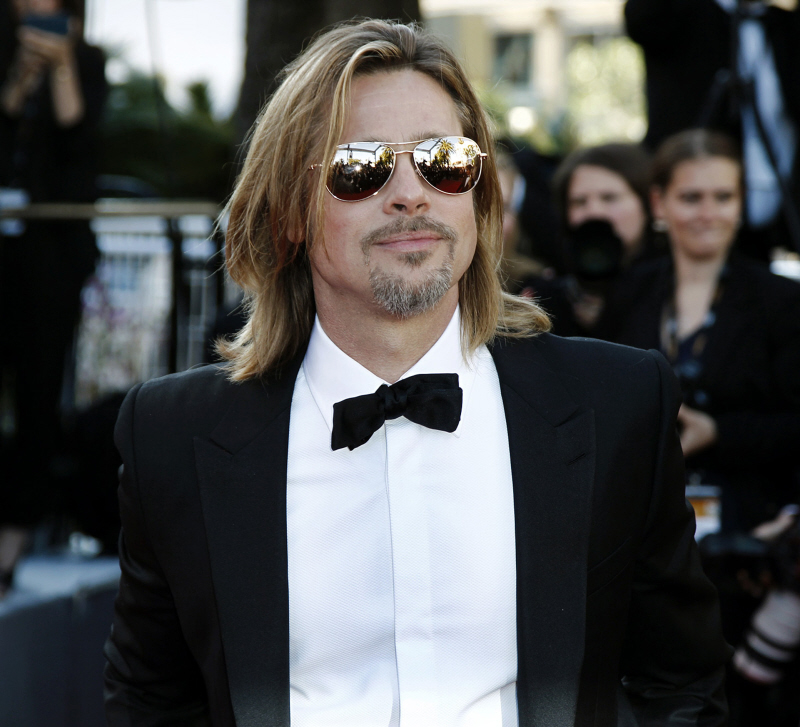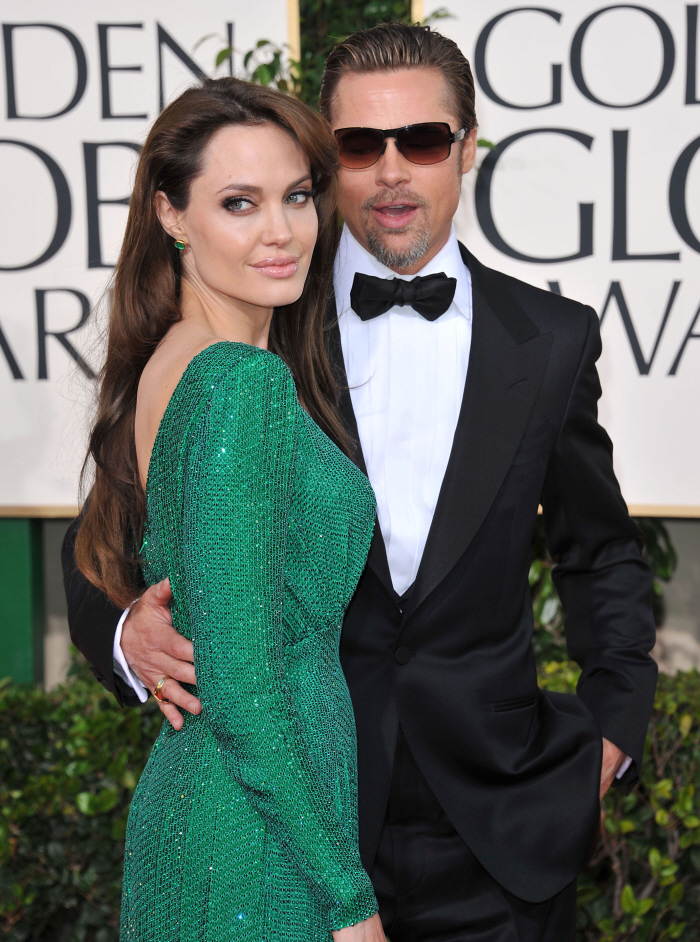 Photos courtesy of WENN.