Kirstie Alley on her favorite men: "My dad, my son, L. Ron Hubbard & Woody Allen"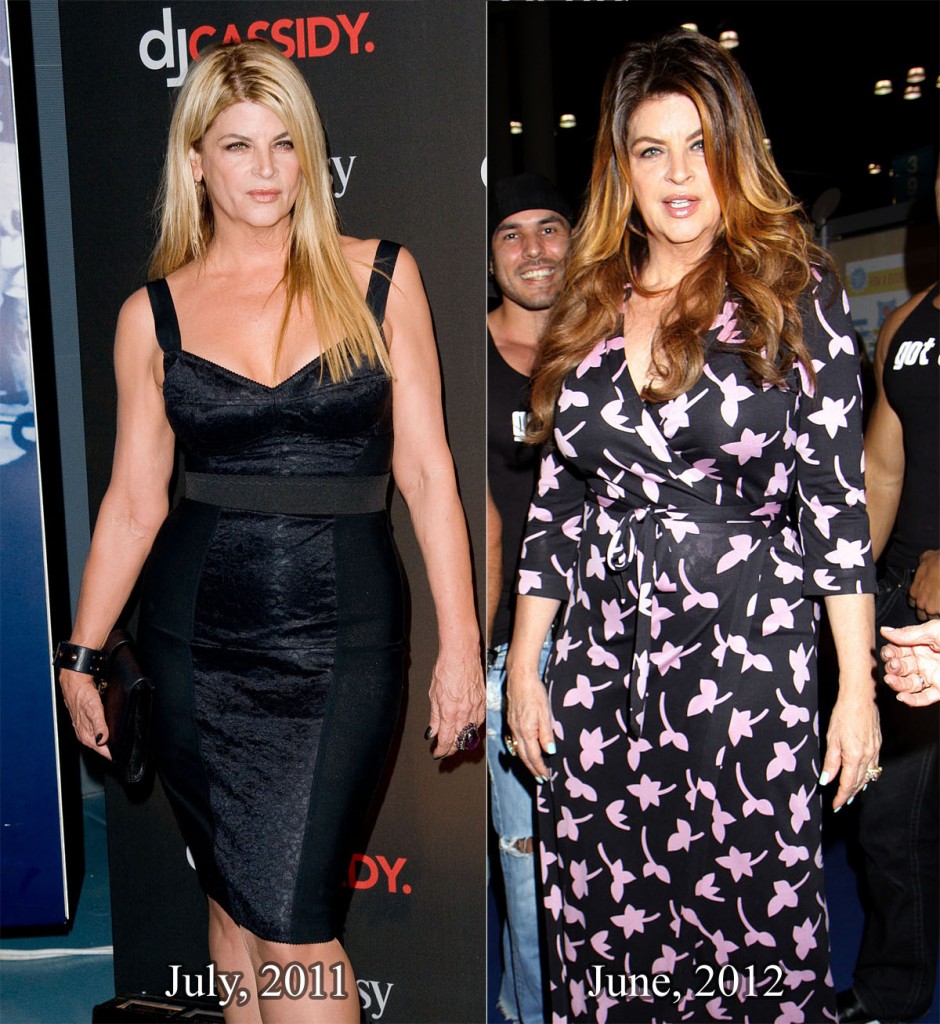 The Enquirer has been running stories for a while about how Kirstie Alley has been gaining the weight back. If it was someone else, someone who didn't make an issue out of their weight at every turn, we might just shrug and say it happens. Kirstie has made a whole business out of marketing expensive magic weight loss juice and vitamins, so it's fair to point out when the stuff she's selling isn't working for her. Plus, she's a Scientologist and a defensive one at that. I'm enjoying watching that whole house of cards go down.
Well Kirstie has been gaining some weight back, and The Enquirer claims it's because she's been busy writing a book – a book that's called The Art of Men (I Prefer Mine Al Dente). It's not out until November, and the Amazon product description explains that it's a memoir, not a self help book a la Jennifer Love Hewitt. Kirstie frames her life experiences in terms of the men who have influenced her.
I found a couple of interviews with Kirstie promoting the book, and she says it's racier than 50 Shades. She also lists Scientology founder L. Ron Hubbard as one of the top three men who have shaped her life.
What prompted you to write a memoir about the men in your life?
It dawned on me that 98% of the influences in my life involve men. I've lived a pretty wild life throughout business and personal, and I wanted to share the good, the bad, and the ugly so that my readers can find humor in their own lives, and have certainty that they can survive anything, except a direct hit from an F6 tornado.

Who are some of the favorite men in your life?
My dad and my son are at the top of the list, L. Ron Hubbard, Woody Allen, the cast and directors/producers of Cheers, Jonathan Knight, Santa Claus, and baby Jesus.

Anything you'd like to say to folks who are obsessed with your weight gains and losses?
Are there people like that?

What would you like readers to get out of your book?
A good laugh and accurate data. I guess a view of the world according to Kirstie.

You're so busy—when did you find time to write about your love life?
In between shagging.

Is there a man who changed your life in a good way?
The highest percentage of the men that I speak of in my book have changed my life for the better.

Any man who changed your life in a bad way?
Put it this way: I have had saints, sinners, and demons as lovers. One in particular, whom I fondly refer to as "Satan incarnate," makes Christian Grey look like Johnny Appleseed. Read all about it!

Alley… compared her book favorably to the publishing punch line du jour, Fifty Shades of Grey: "I'm not here to one-up another author but you know, I didn't find it very factual. I lived with a guy for three years who made Christian Grey look like Justin Bieber. [Christian] didn't even pee on her. He didn't choke her or try to suffocate her … If it's S&M you're looking for, then you will like my book."
[From Publisher's Weekly and Vulture]
I don't know about Kirstie. I find it rich that she's like "people care about my weight?" when she's talked about it for years and now has a weight loss product she's selling on QVC. So now she's got a book out focusing on men. I'm more interested to know how the Scientology celebrities are handling the huge scandals with their bigwigs like Travolta and Tom Cruise. They've all got to be running scared now. Kirstie is BFFs with Kelly Preston, do you think she buys Travolta's story that all these men are out to extor him, or does she know what's up? She may be brainwashed, but she doesn't strike me as that gullible.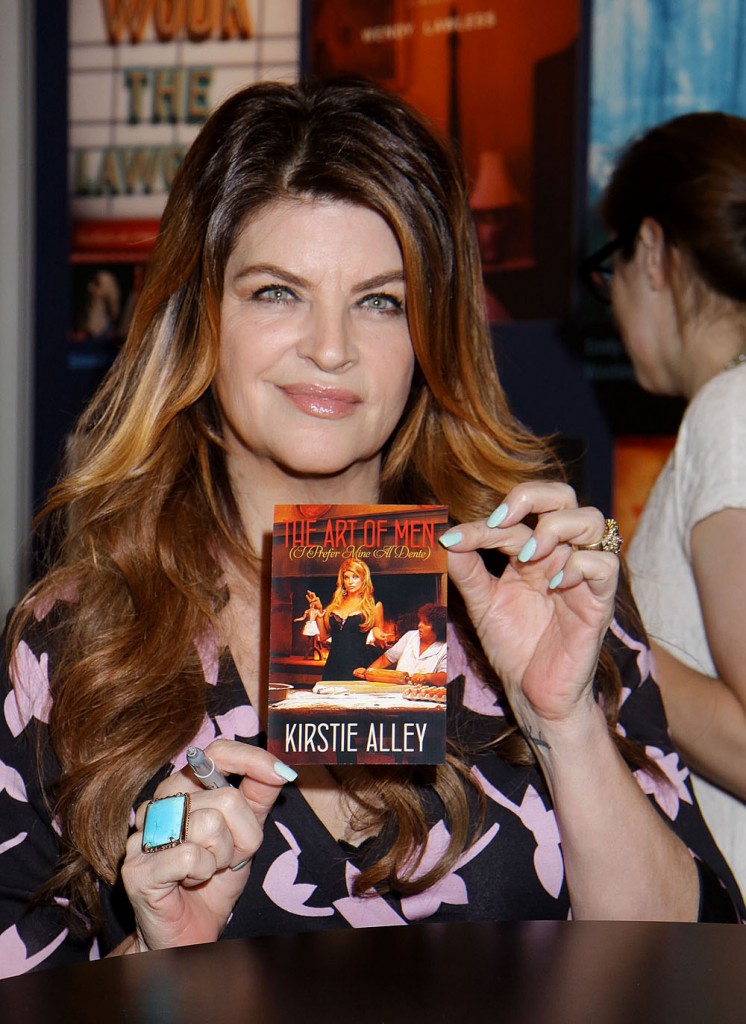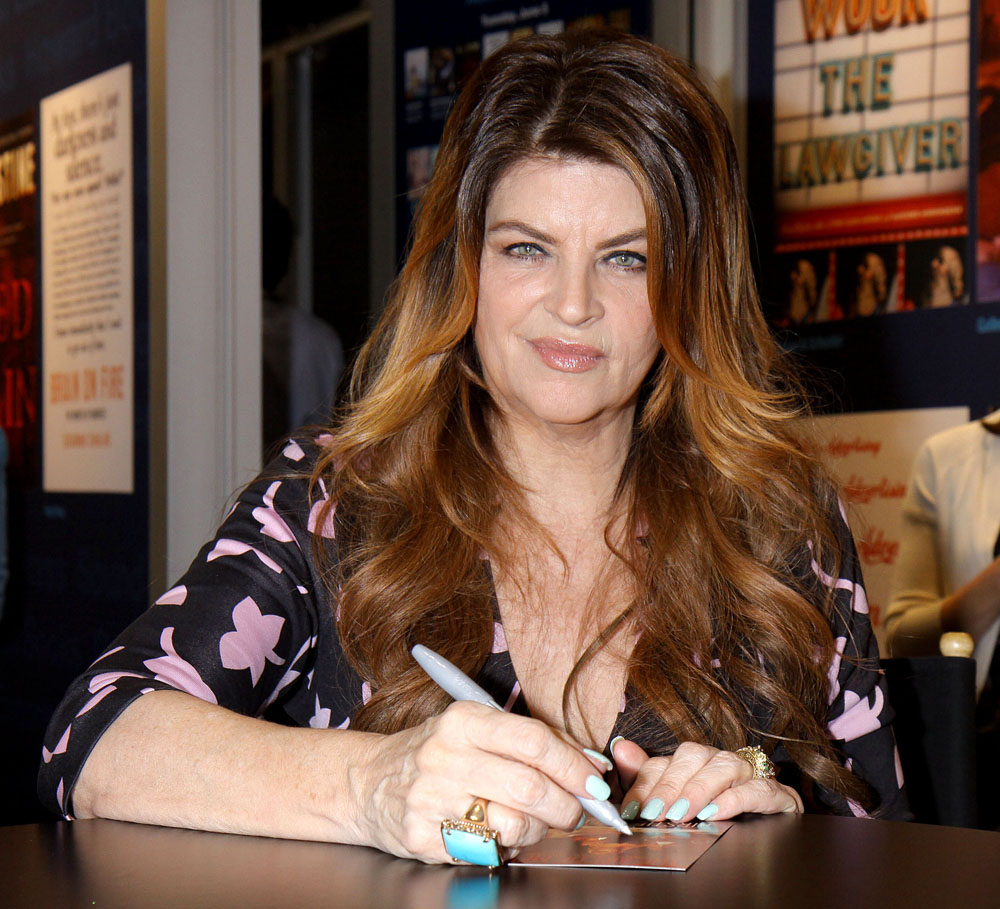 Photo credit: WENN.com
Written by Celebitchy

Posted in Cults, Kirstie Alley, Weight gain

- Mariah Carey lip synced on American Idol [CDAN]
- Colin Firth is looking good [Lainey Gossip]
- Internet celebrity charged with murder! [D-Listed]
- What is Paz Vega wearing? [Go Fug Yourself]
- New bachelors on The Bachelorette [Reality Tea]
- Goodbye to The Office [Pajiba]
- Bachelor Sean's fiance cheats on him [Evil Beet]
- Britney Spears out with her man [Popsugar]
- Nina Dobrev works it [Popoholic]
- Cindy Crawford needs to lay off the 'tox [Celebslam]
- Who said it: Carrie Bradshaw or The Dalai Lama? [Buzzfeed]
48 Responses to "Kirstie Alley on her favorite men: "My dad, my son, L. Ron Hubbard & Woody Allen""