Miley Cyrus, Adam Lambert & Katy Perry could be new 'American Idol' judges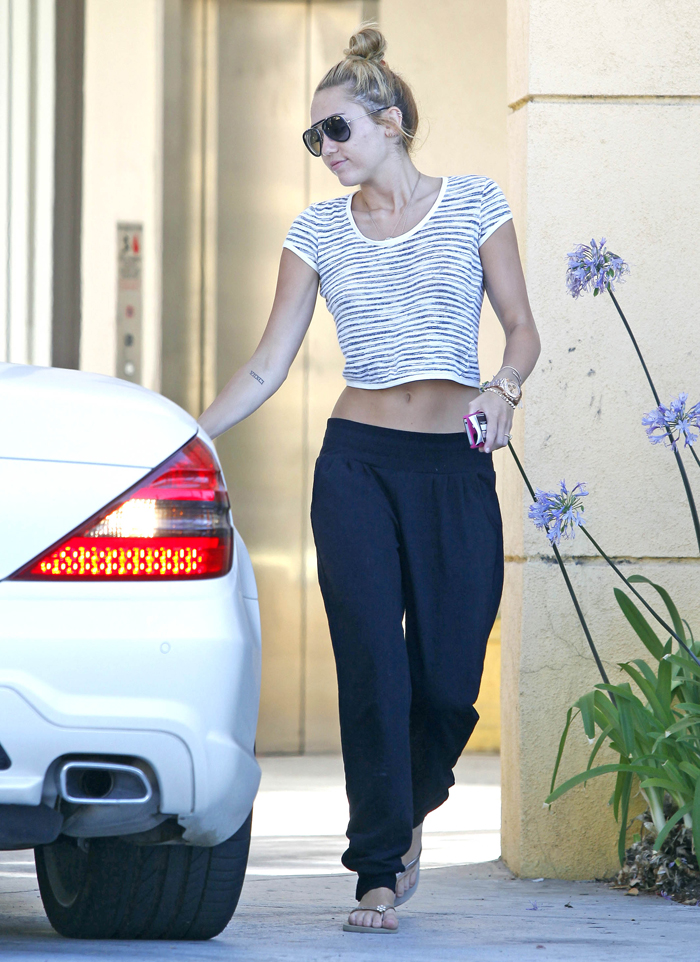 "American Idol" is preparing for the kickoff of Season 12 (already?), and E! Online has gathered wind of some internal buzzing from the "Idol" bosses that one or more of the current judges will be replaced. I think the general consensus (although there's been no official word) is that Jennifer Lopez will not be back to host a third season, but there's no telling whether she's being pushed out or leaving of her own volition due to the infinite wisdom of Casper Smart. Here's the word on potential new judges, which include Miley Cyrus, Will.I.Am. and (ugh) Katy Perry:
Spoiler Alert: The American Idol judges table could look very different this fall!

Sources confirm exclusively that along with Adam Lambert (a story we reported earlier today), Idol's big bosses are also considering some other notable names to join the cast, including: Miley Cyrus, Nicki Minaj, Fergie, Katy Perry and (frequent A.I. mentor) Will.I.Am.

So how many new judges will there be? And who's most likely to get the gig?

"No one has signed any contracts yet and producers are currently putting out feelers and setting up meetings to see who they can get," one Idol insider tells me. "We won't know if Randy [Jackson] and Steven [Tyler] are returning until they see who else is on board."

According to sources, the American Idol higher-ups all agree they want Jennifer Lopez back, however, as we previously reported, the megastar isn't planning to return. And while we are told Idol's big bosses are fans of Randy and Steven, they also would like to breathe some new (possibly younger) life into the series to compete with "X Factor," which recently cast Britney Spears and Demi Lovato.

It's possible there may be more than one new AI judge this fall.
[From E! Online]
Here's an excerpt from the earlier story that Adam Lambert is at the top of the list for hosting candidates as well. I know he's kind of a famewhore, but the "Idol" audience adores him, and bringing him back full circle as host would be a great way to evoke some nostalgia while also catering to a younger crowd than, say, one that follows the likes of Steven Tyler:
The latest name to be floated around at Fox as a possible new judge is–get ready for it–Idol alum Adam Lambert!

"They have been talking about Adam for over a month," a source exclusively tells E! News. "He personifies the show, and will be a popular choice right from the start. He knows what it's like to be on the receiving end of the judges' comments, he has a human touch, and they know they can't go wrong if they bring him on. He would be able to bring a unique perspective to the show. People love him."
[From E! Online]
Both stories seem to agree that it's time for a changing of the guards, and it sounds like they're looking to circumvent criticism that "Lopez, Tyler and Jackson haven't been as harsh as past judging panels." So basically, they're looking for the "Idol" counterpart to Christina Aguilera. I think Miley could go there — and she could do so without fake tanner, a busted wig, clown makeup, and a nightly bottle of Jack Daniels.
As for Katy Perry, I doubt she'll be "lowering" herself to such a gig unless her next album isn't a hit. Nicki Minaj would be a nightmare in the wardrobe department. Fergie and Will.I.Am.? Who knows. But Miley would be perfect for the gig, and it would give her something else to do besides, you know, shag Liam Hemsworth and attend pilates classes.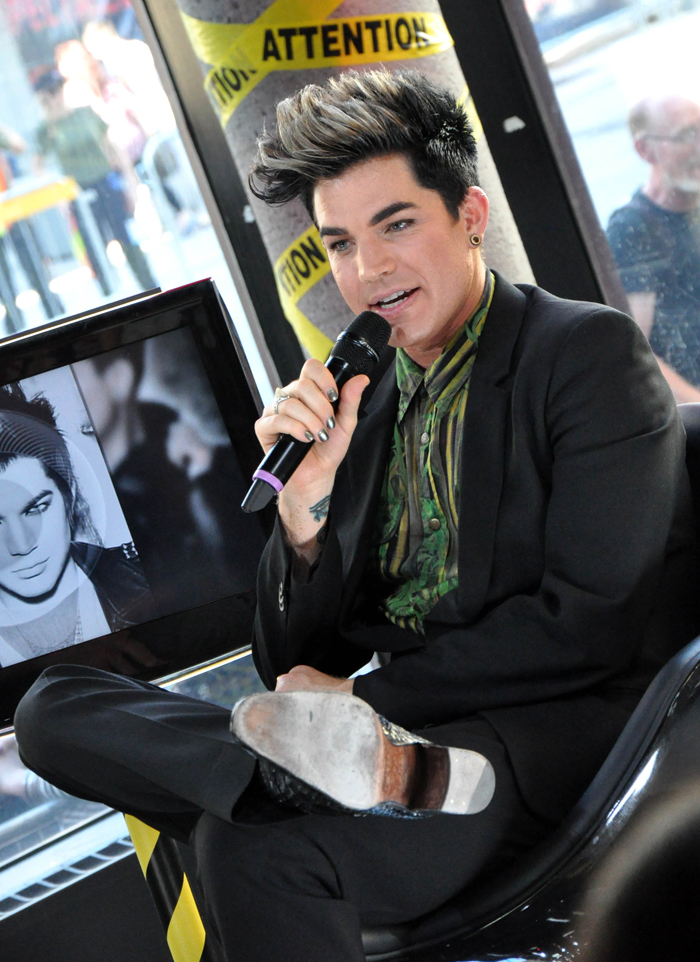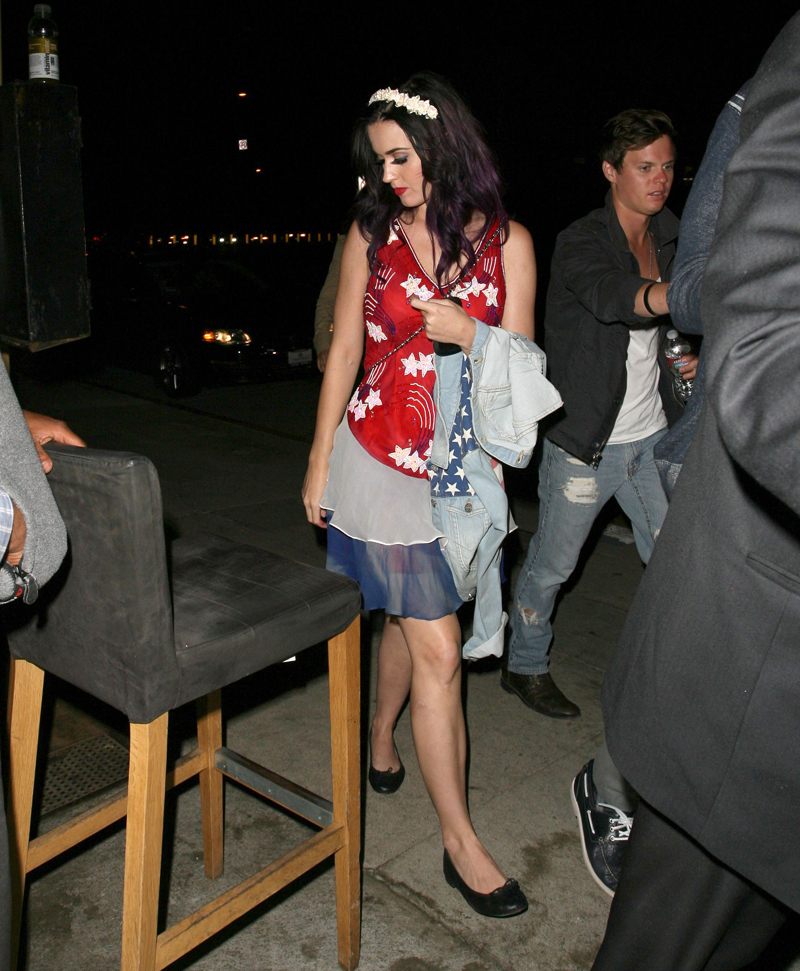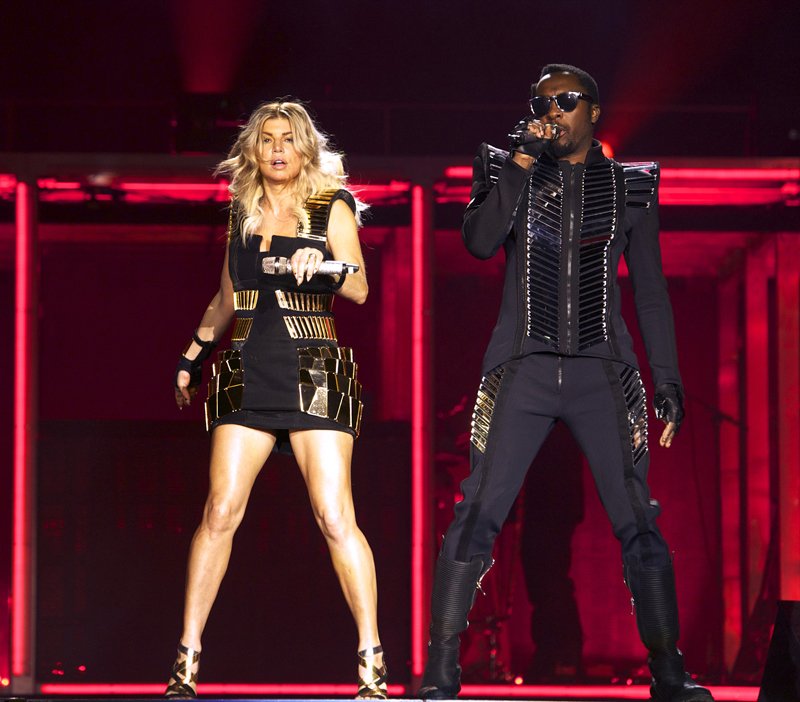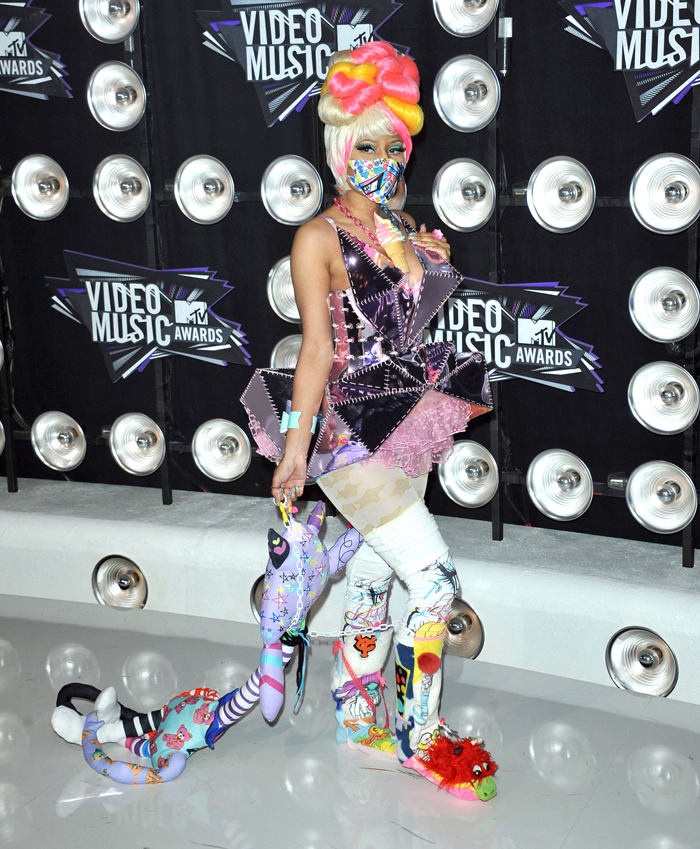 Photos courtesy of Fame/Flynet and WENN
Written by Bedhead

Posted in Adam Lambert, American Idol, Fergie, Katy Perry, Miley Cyrus, Nicki Minaj, Will.i.am

- Mariah Carey lip synced on American Idol [CDAN]
- Colin Firth is looking good [Lainey Gossip]
- Internet celebrity charged with murder! [D-Listed]
- What is Paz Vega wearing? [Go Fug Yourself]
- New bachelors on The Bachelorette [Reality Tea]
- Goodbye to The Office [Pajiba]
- Bachelor Sean's fiance cheats on him [Evil Beet]
- Britney Spears out with her man [Popsugar]
- Nina Dobrev works it [Popoholic]
- Cindy Crawford needs to lay off the 'tox [Celebslam]
- Who said it: Carrie Bradshaw or The Dalai Lama? [Buzzfeed]
30 Responses to "Miley Cyrus, Adam Lambert & Katy Perry could be new 'American Idol' judges"