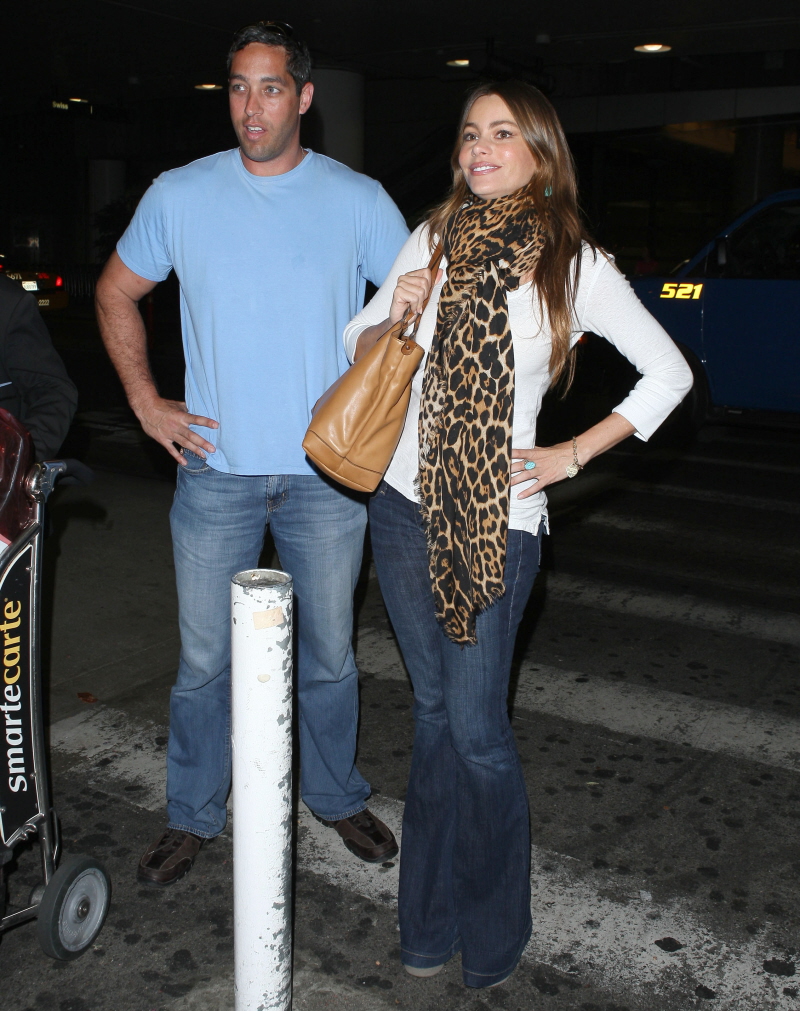 Back in May, Sofia Vergara dumped her boyfriend of two years, Nick Loeb. The tabloids were going back and forth on who dumped who and why, but my take was (at the time and still to this day) that Sofia did the dumping because she's a fiery free spirit, uninterested in being tied down and definitely not interested in being some wannabe politico's wife (Nick Loeb has political aspirations). Of course, as The Enquirer claimed one month later, Nick Loeb might have issues beyond "being dumped by Sofia Vergara" – hooker and hooker-adjacent sources claimed that Loeb was/is a cokehead sex addict who pays for hooker services on the regular. Loeb denied that, of course, and he made some noise about suing… but I don't think he has filed any lawsuits. Which makes me wonder.
All of that was just backstory for this – Nick Loeb and Sofia Vergara are back together. And he proposed to her on her 40th birthday (yesterday). And she said yes!
Sofia Vergara has more than just the big 4-0 to celebrate.

The Modern Family actress — who is currently enjoying a birthday extravaganza at a Mexico resort alongside 90 loved ones — is now engaged to her on-again love Nick Loeb, a source confirms to Us Weekly.

Wonderwall first broke the news of Vergara's happy news and pointed out that on Monday night, Vergara showed off a tell-tale diamond sparkler in a photo posted on her friend Fernando Fiore's Twitter.

The marriage will be the Three Stooges star's second; the actress wed Joe Gonzalez as a teen, with whom she has a son, 20-year-old Manolo. (She and Gonzalez divorced in 1993).

Vergara first met the politically active Loeb (who considered a 2010 run for Florida's state senate) at a Golden Globes party in 2010; the pair split ways after "fighting for a long time" in early May, though they reunited just a few weeks later.

"They have a crazy relationship," an insider explained of the duo's roller-coaster romance. "They break up and make up. They fight and make up hard!"
Hm… damage control on Nick's part? Or did Sofia just play him because this was the endgame she wanted ("the ring")? Or did Sofia just say "yes" because A) she was feeling a bit vulnerable on her 40th birthday or B) it will be easier to say "no" in a month? Of course, there's another option. That they're in love and they want to be married to each other. But I feel like so much sketchiness has gone down over the past few months, this "engagement" serves many different purposes. It's very weird.
PS… Just think… Tom Cruise and Sofia dated before he even met Katie Holmes. Isn't that so f—king weird?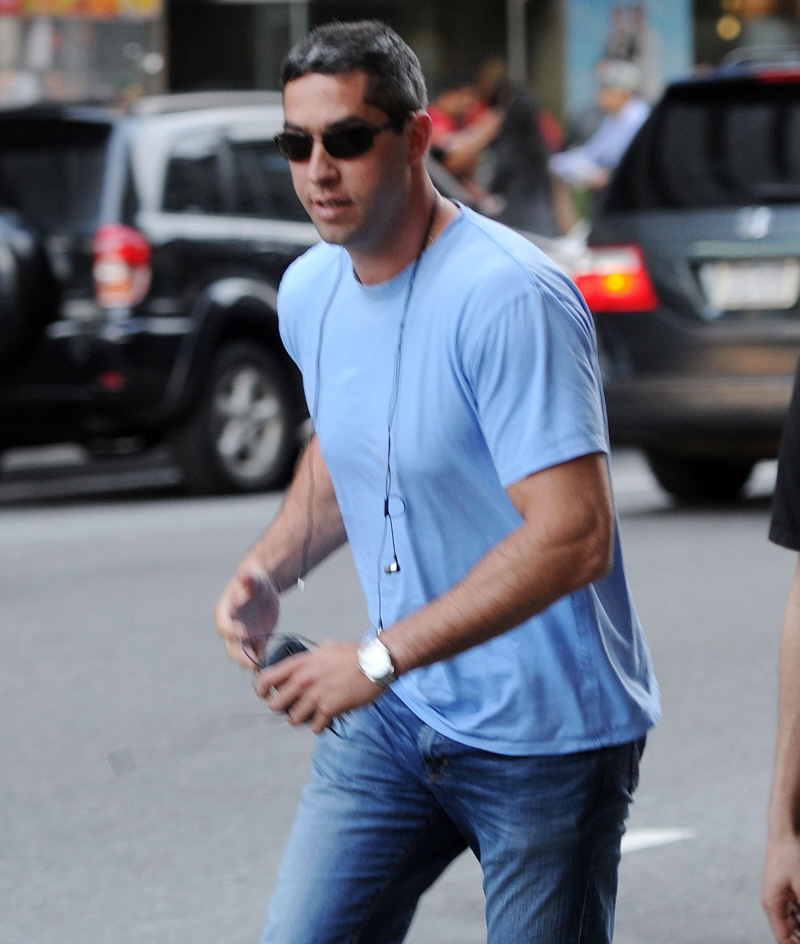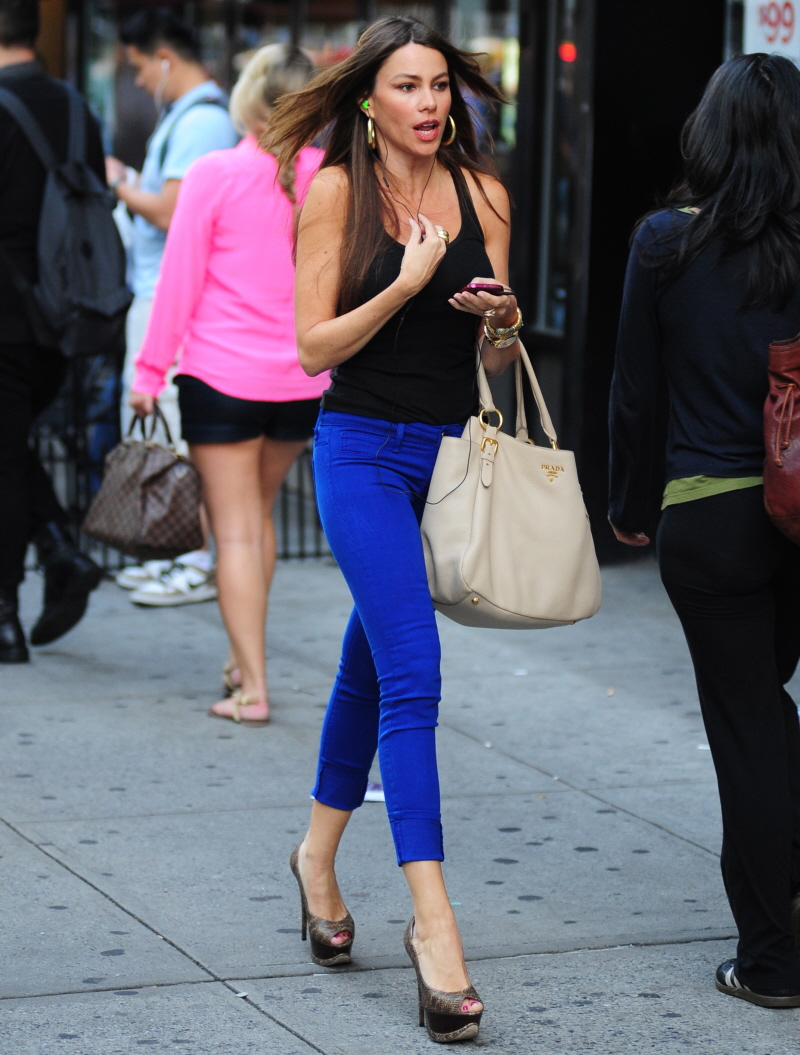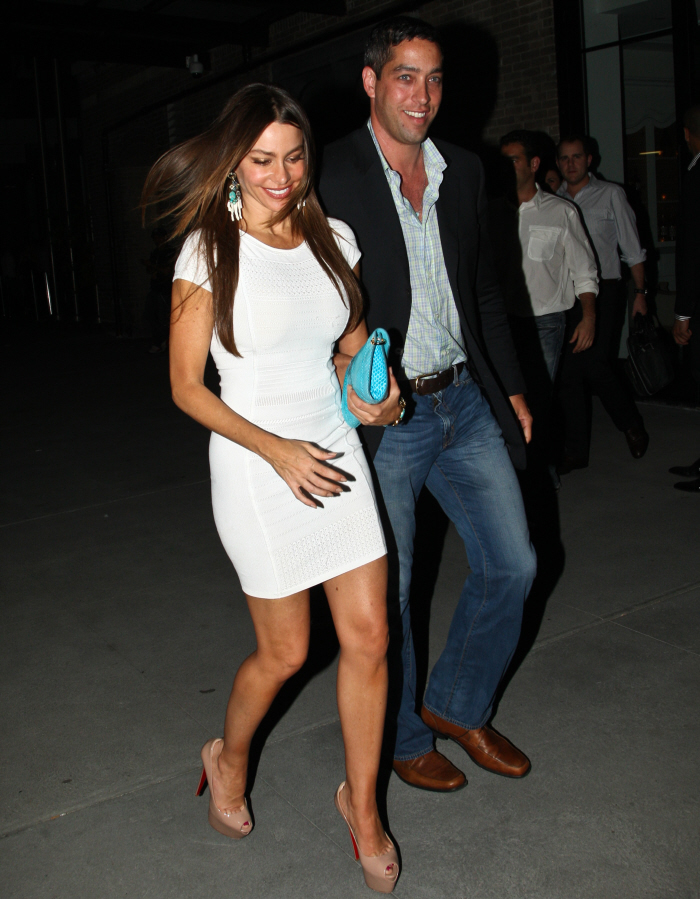 Photos courtesy of WENN, Fame/Flynet.