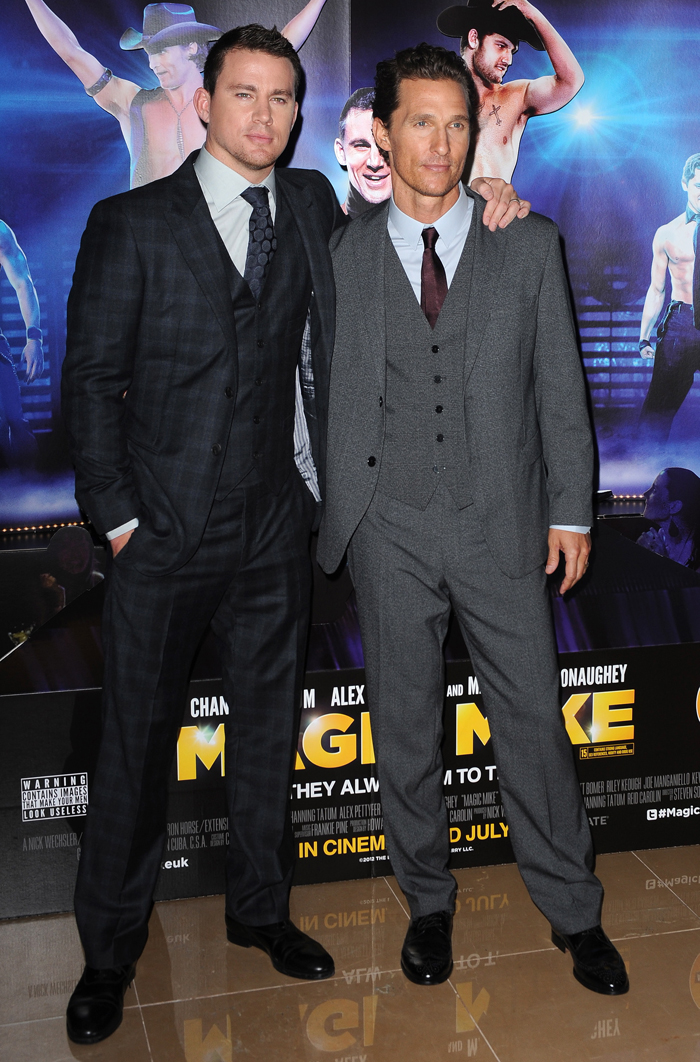 At the London premiere of Magic Mike last night, only two of the movie's stripper boys were present on the red carpet (unlike the Los Angeles premiere where they all showed up). Yet there was no lack of sex appeal by any stretch because the two guys in question were Channing Tatum and Matthew McConaughey. Interestingly, Alex "Bitchfight" Pettyfer was not on the premises, so Channing and Matthew were able to bro it up alone. Do you think they hit an English pub together after the premiere? Probably not. But that would make a great story if they did.
Last time, Kaiser asked the "who would you rather?" question, she chose Channing in part because he's a Southern boy. Now I find myself faced with the same dilemma but, likewise, I am going with Matthew because (generally speaking) Texas boys are unredeemably hot. Even though I have to admit that Channing is really smooth looking and chose a rather offbeat suit for the occasion, yeah, I gotta go with Matthew. Even though he's looking a bit too tanned and plucked these days … still, McConaughey! All he has to do is open his mouth and speak with that famous drawl, and I'm all his. He's a Texas Longhorns fan too! Yes, McConaughey.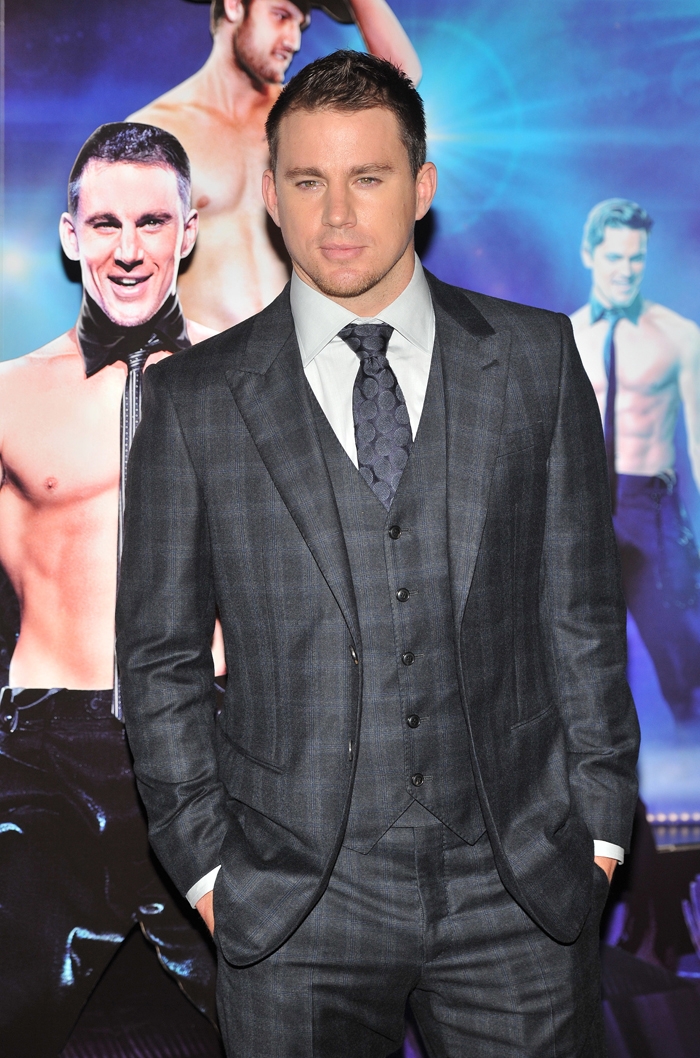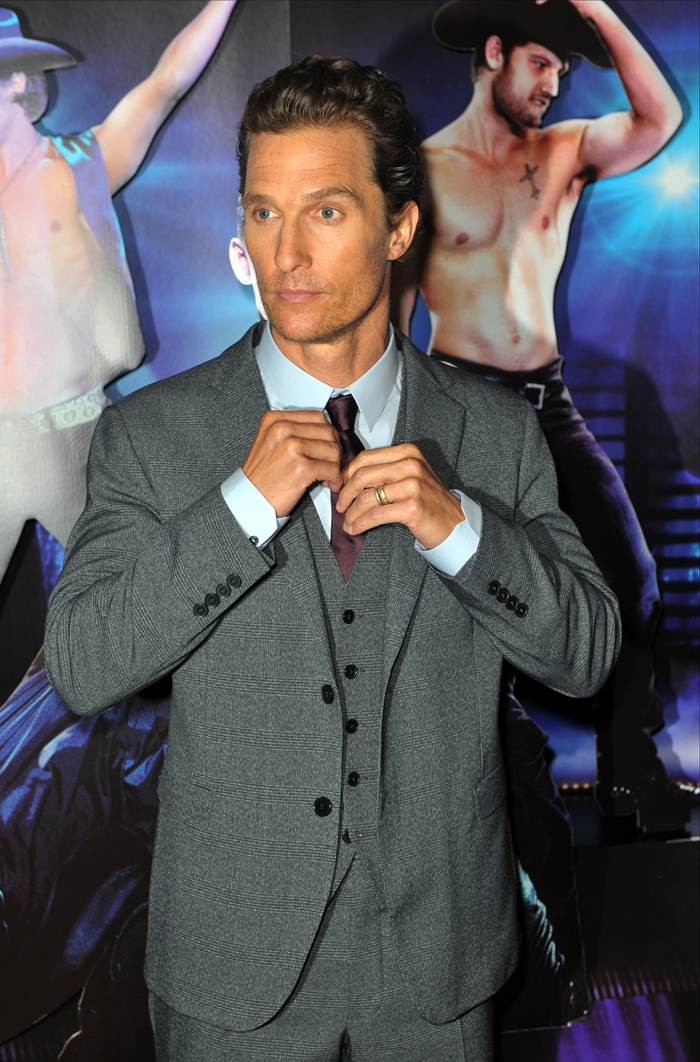 Oh and look at Camila Alves' bump! Matthew and Camila just announced last week that their third child is on the way, and Camila is looking quite far along already. I'm guessing she's about six (or even seven) months along, which makes it relatively amazing that none of the couple's friends said anything after attending the couple's wedding about a month ago. Then again, Camila did a good job of hiding her bump with her bouquet on the cover of People. Perhaps Matthew's Chrismas proposal happened shortly after he and Camila learned they were expecting yet again?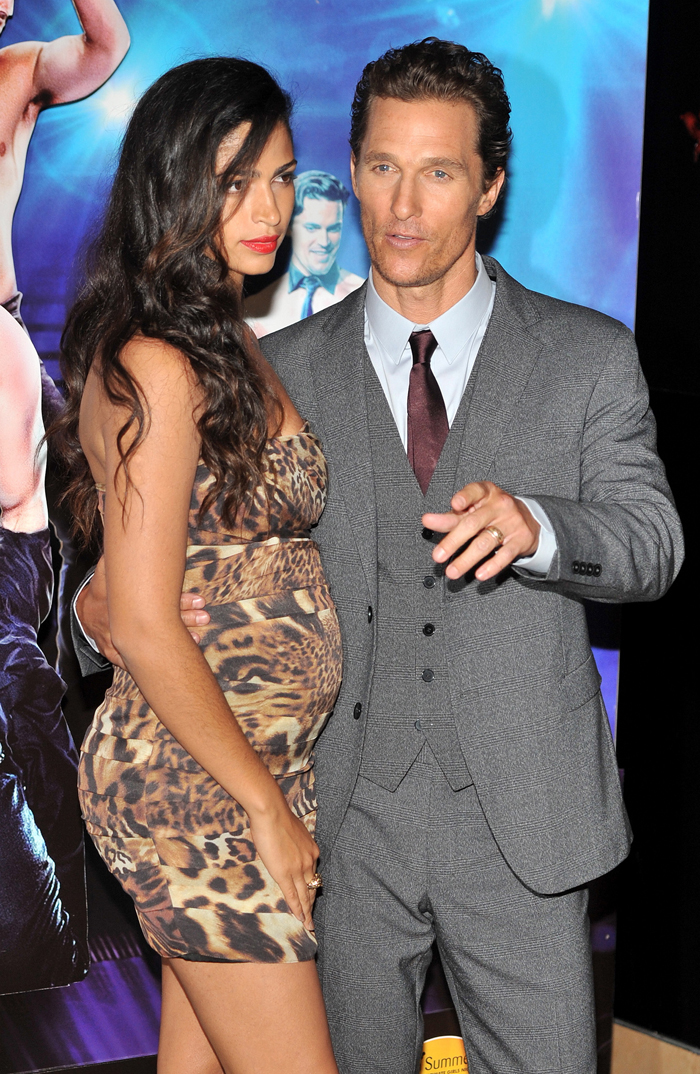 Of course, Channing walked the red carpet with his lucky wife, Jenna Dewan. And then she and Camila posed together as well. Guys aren't the only ones who can bro it up.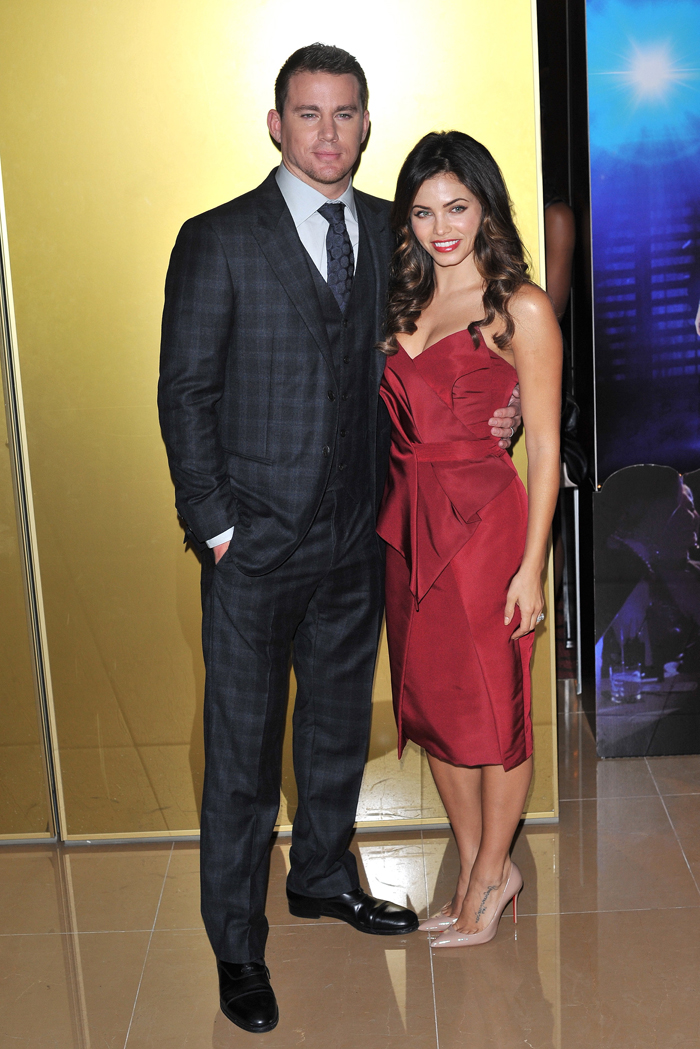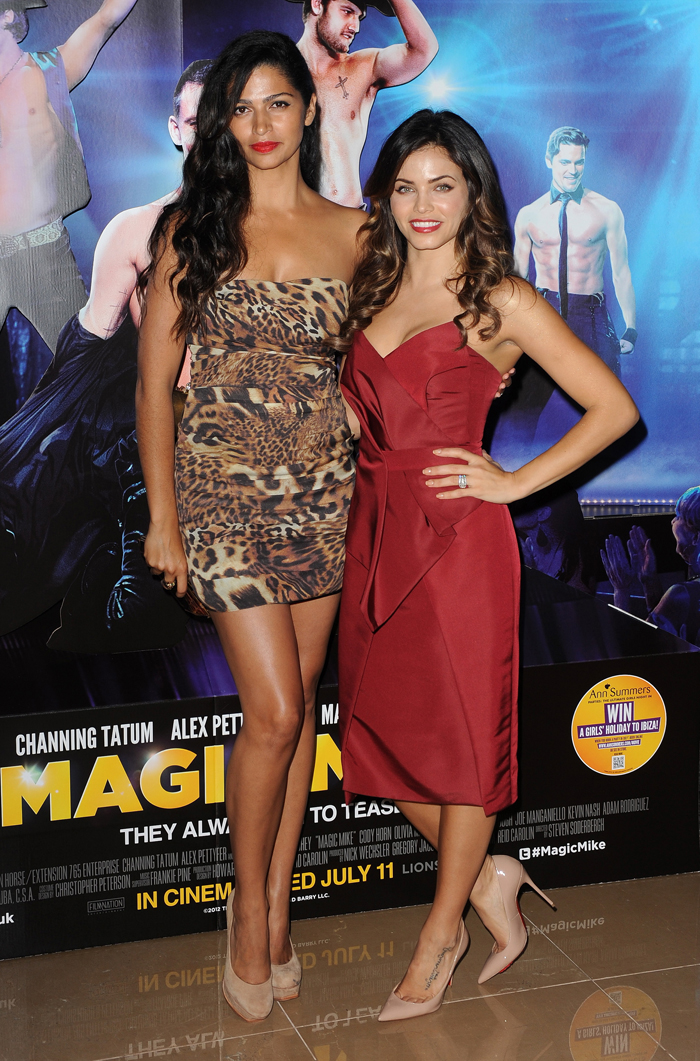 Photos courtesy of WENN