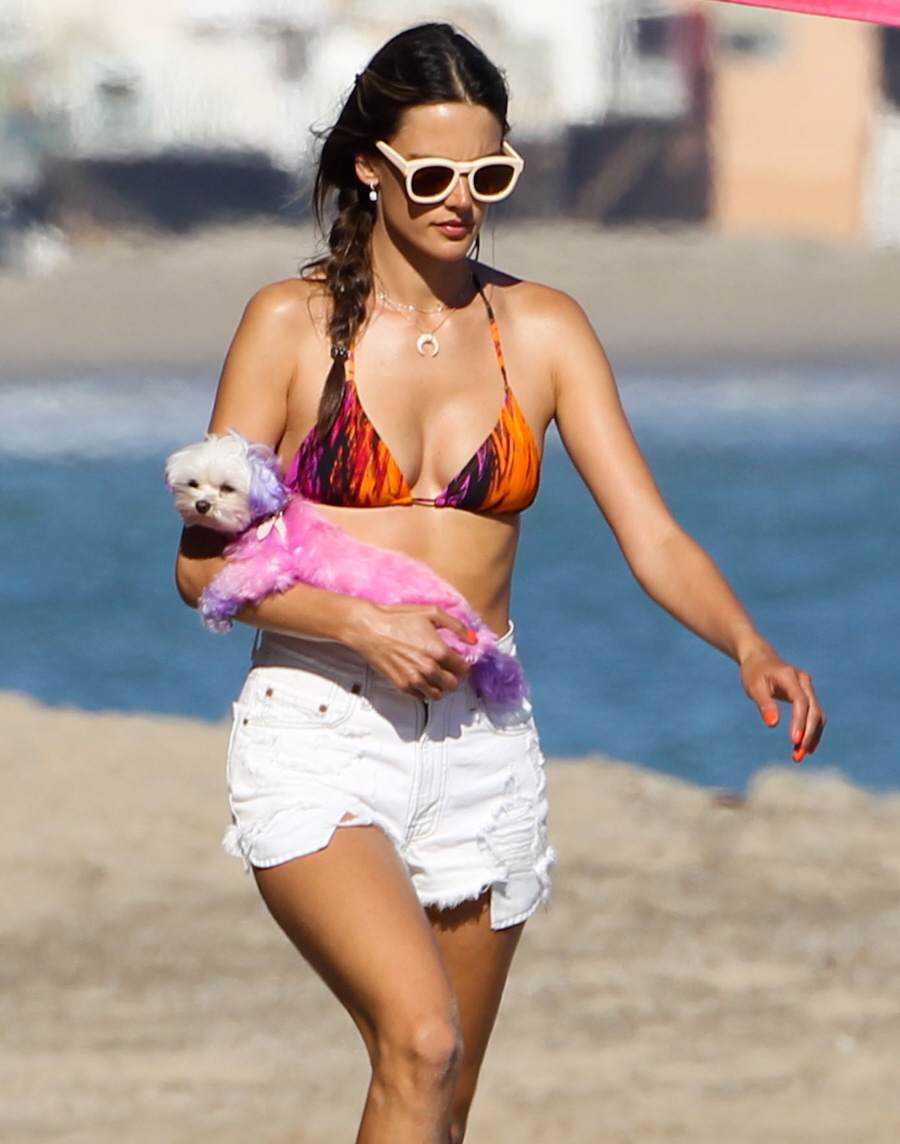 These photos are notable for two reasons. One, Alessandra Ambrosio just gave birth on May 7th, only two months ago. And her body has already bounced back to "bangin'". The second reason why these photos are notable: Alessandra has a tiny little dog, who you can see in these photos. Her puppy is dyed purple and pink. As you can imagine, PETA had a sh-t fit.
It looks like this Angel is barking up the wrong tree.

Alessandra Ambrosio is used to turning heads every time she steps out on the street, but it seems the Victoria's Secret supermodel drew the wrong kind of attention when she took her dip-dyed pink and purple pooch for a walk in Malibu on Thursday.

The brunette beauty and mom of two came under fire from animal rights advocates PETA after photographers snapped photos of Ambrosio carrying her fashion-forward dog to a lunch date with long-time fiance Jamie Mazur.

"What most people don't know is that dyeing a companion animal's fur can cause the animal stress and can lead to complications or allergic reactions that endanger the animal's health." PETA said in a statement.

"Our dogs and cats love us regardless of how we look; why not extend the same kindness to them?" the statement said.

But if the model, 31, was concerned about her furry friend, she didn't show it.
PETA also had a fit when Emma Watson was seen out with what turned out to be a friend's pink-dyed puppy. Basically, PETA's latest mission in life is yelling about people dyeing their dogs. I don't really have a strong opinion either way – I think dyeing a dog is dumb, for sure, but I'll buy that it's not harmful to the dog if the owner makes sure that the dye is organic. I have to admit, though – Alessandra's puppy is EXTREMELY cute. I'm not even a small-dog person and I want to cuddle this puppy. Is it because the puppy is pink and purple? Not really. This puppy just has a really sweet face.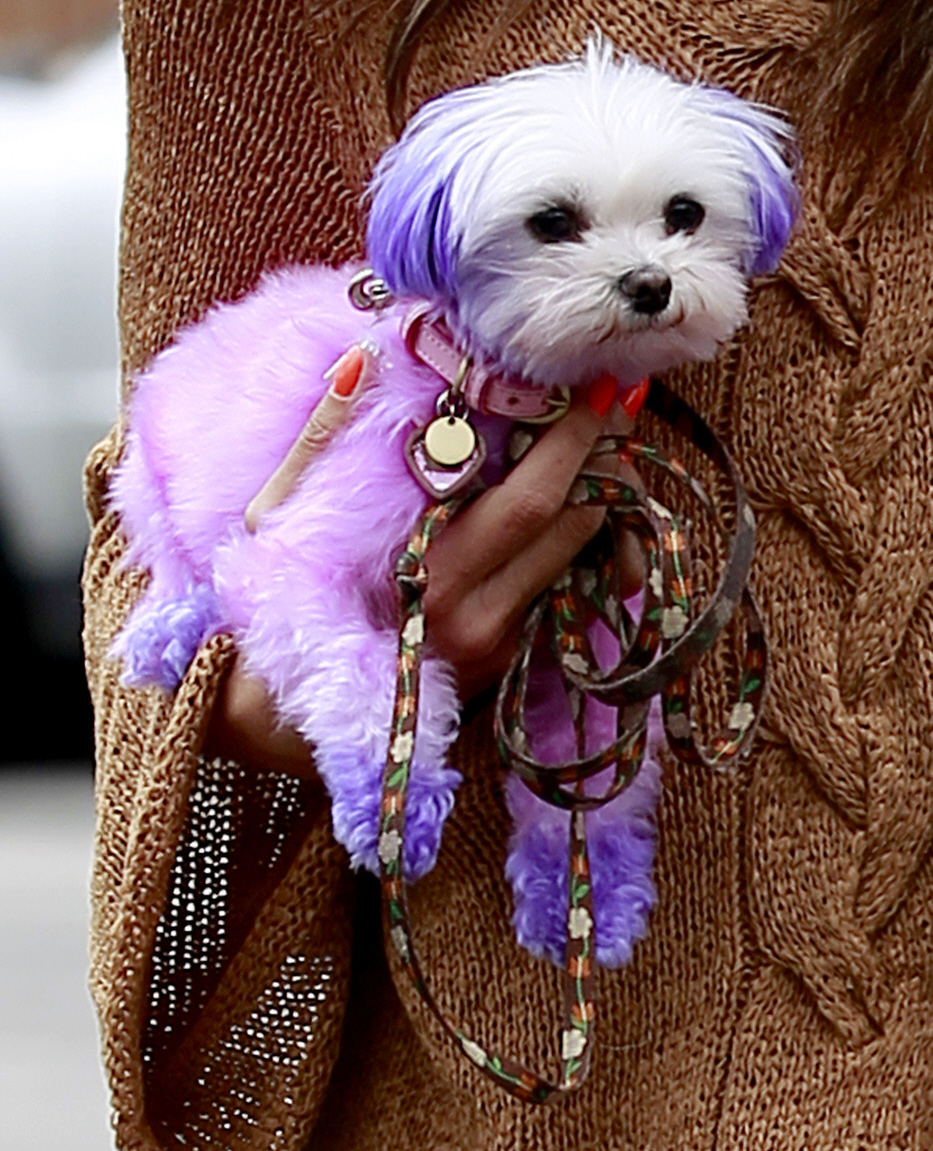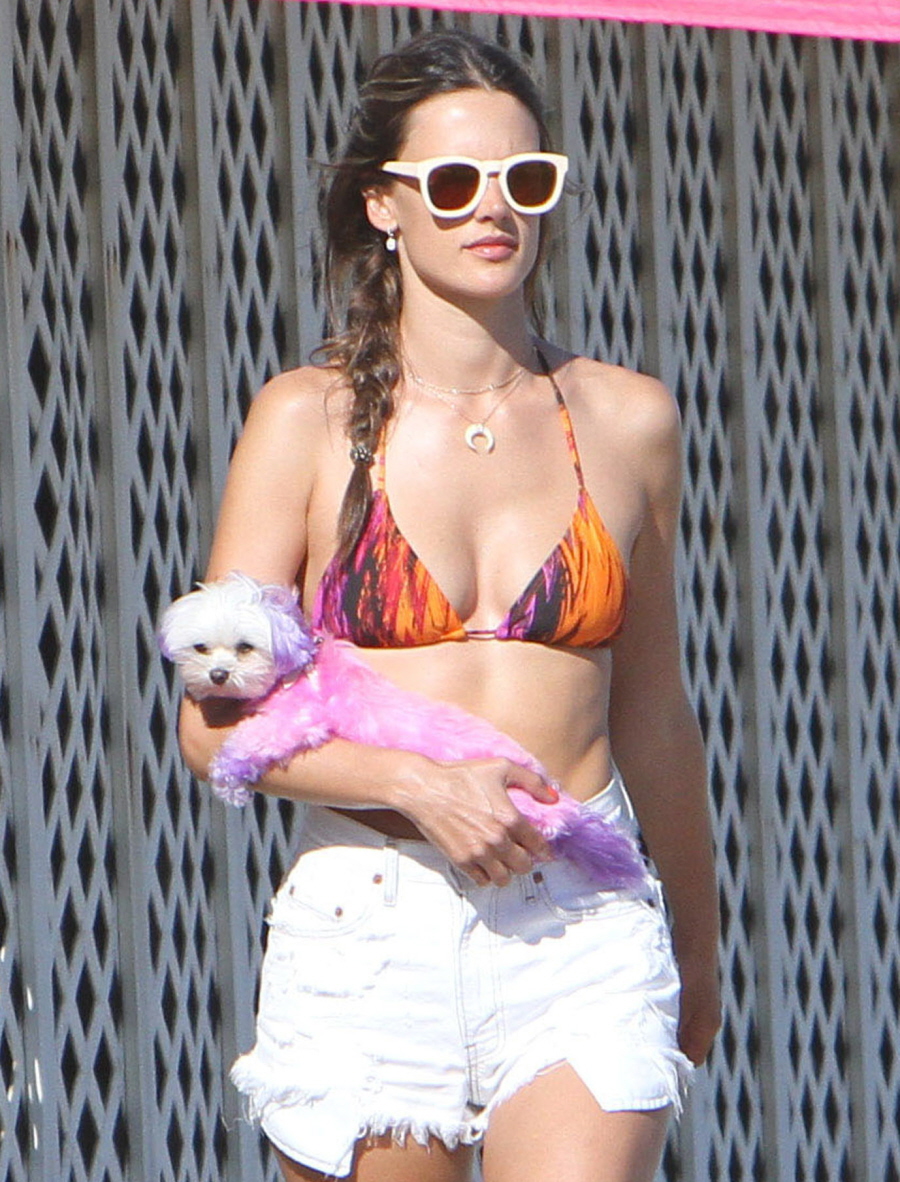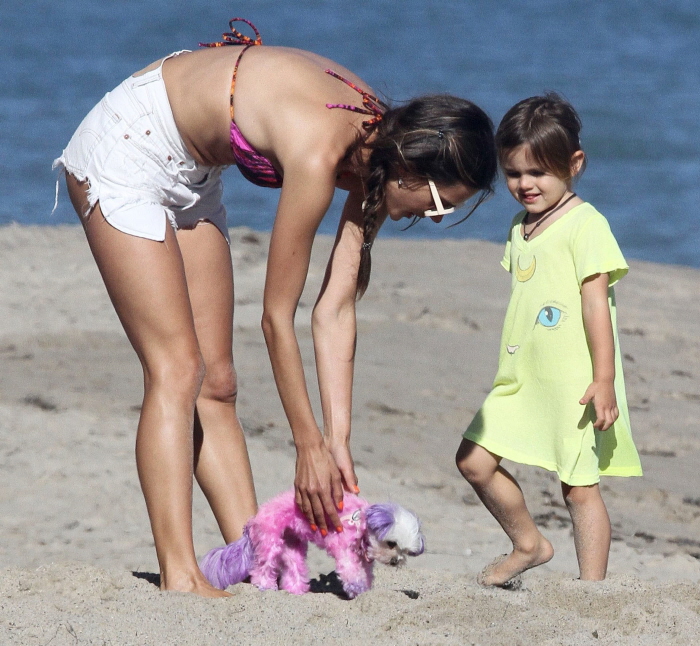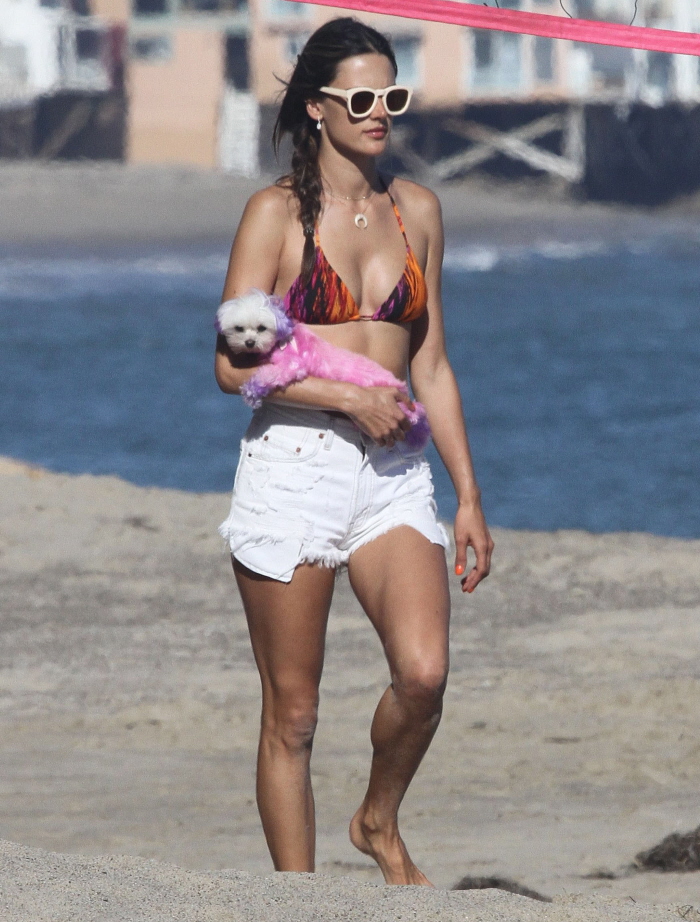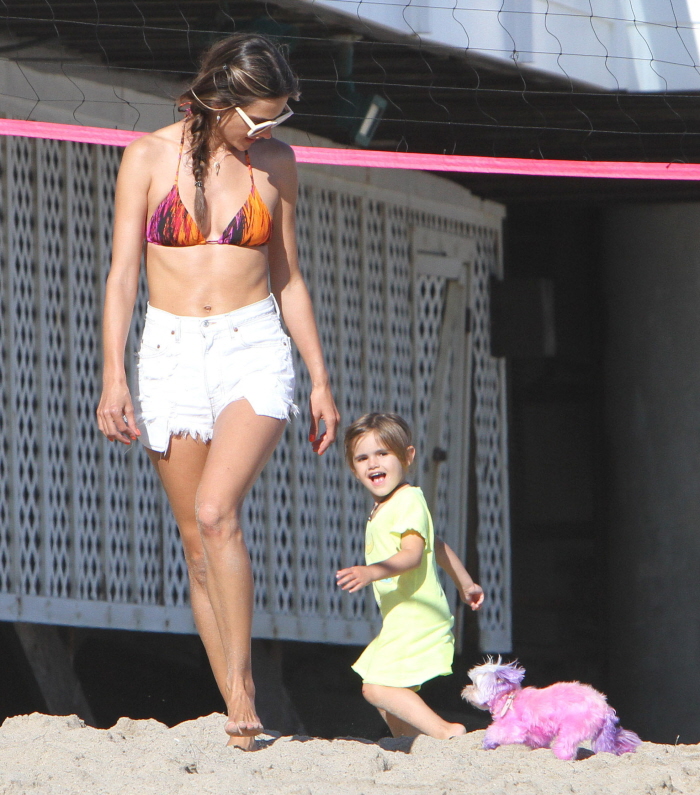 Photos courtesy of Fame/Flynet, WENN, PCN.