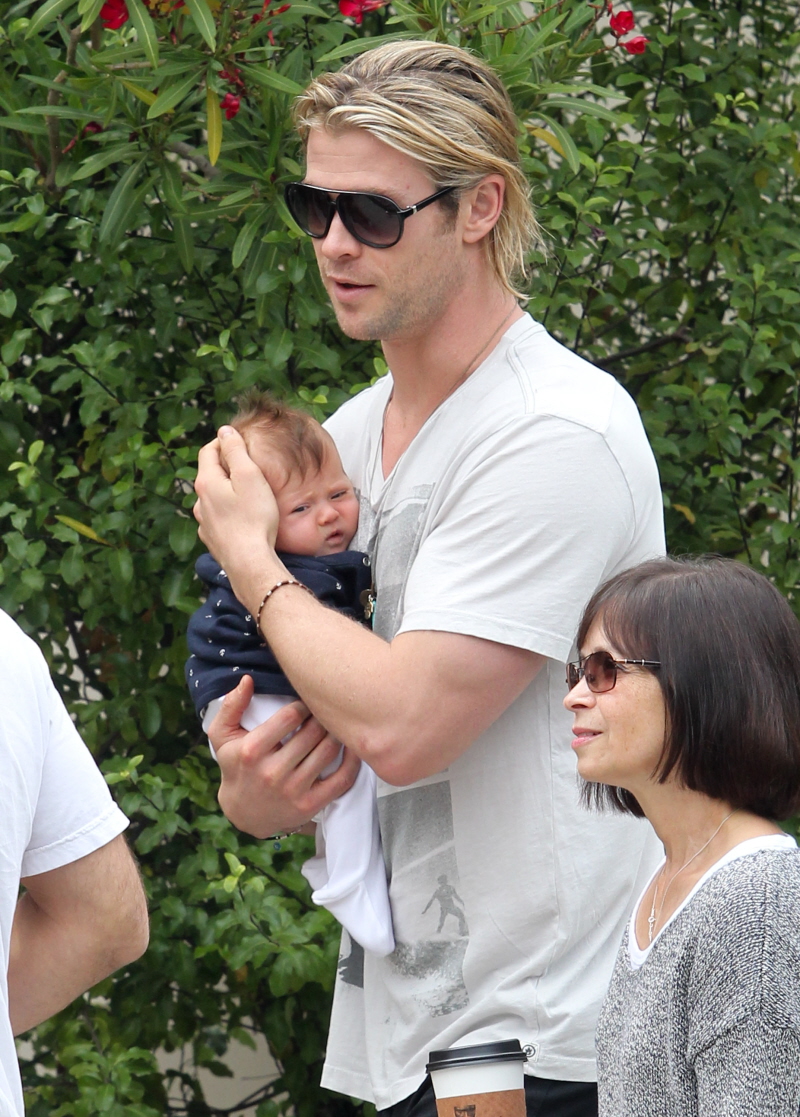 And now for another chapter in our ongoing saga, "P0rn For Women: The Chris Hemsworth Edition". In today's episode, we're looking at new photos of Chris, his wife Elsa and their eight-week-old daughter India Rose out and about in Santa Monica yesterday. As you can see, Chris seems to be the Official Baby-Holder when the family is out in public. As you can see, Chris Hemsworth's arms are so deliciously epic, his baby girl basically looks like a tiny doll. I do love the tender way he's carrying India – you can tell that it's not just for the cameras. This is a man who dotes on his baby publicly and privately. Aussie men are just… the best.
I have to wonder – how is it that Chris and Elsa keep getting pap'd so consistently? Are they going to become the new Garner-Afflecks? Only somehow different, because judging by the comments, most of you can't stand Elsa Pataky and most of you flat-out adore Chris. So will this be his new thing? He gets pap'd all the time for the Arms & Babies Show? Fortunately, Chris does have a real career – he's got sequels to Thor, Snow White and the Huntsman and The Avengers in the works. Plus several more actions flicks. I fully expect Chris to be considered A-list at any moment, and part of that billing will be his "buff, wholesome, family man" image. These photos are doing wonders.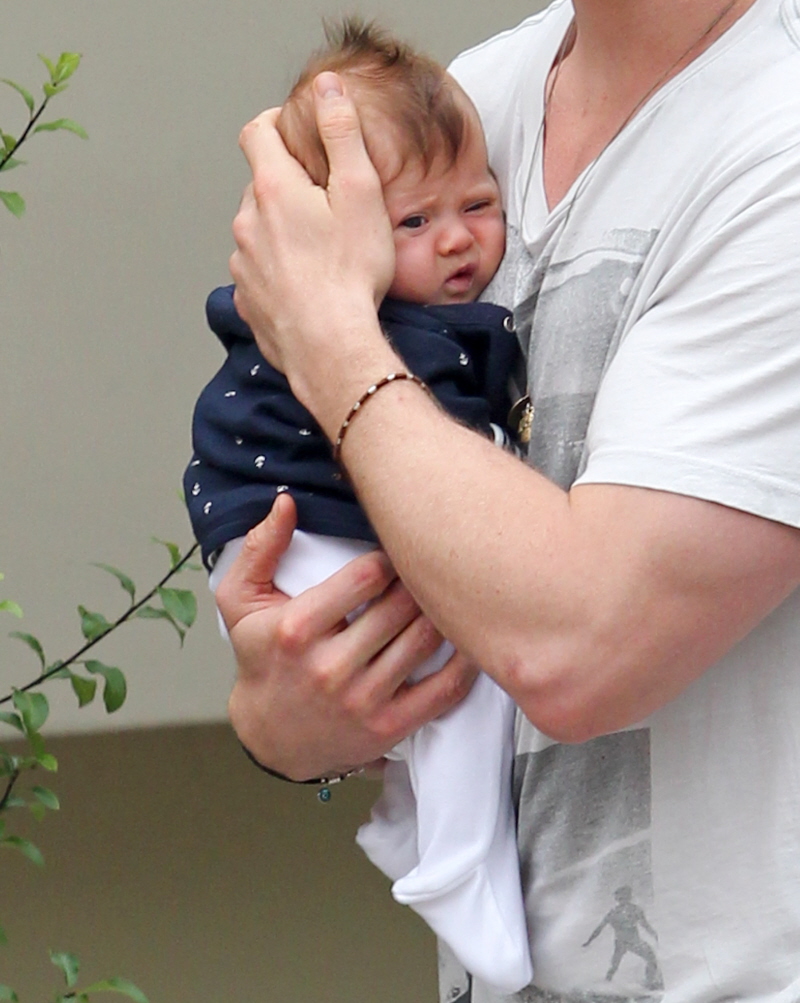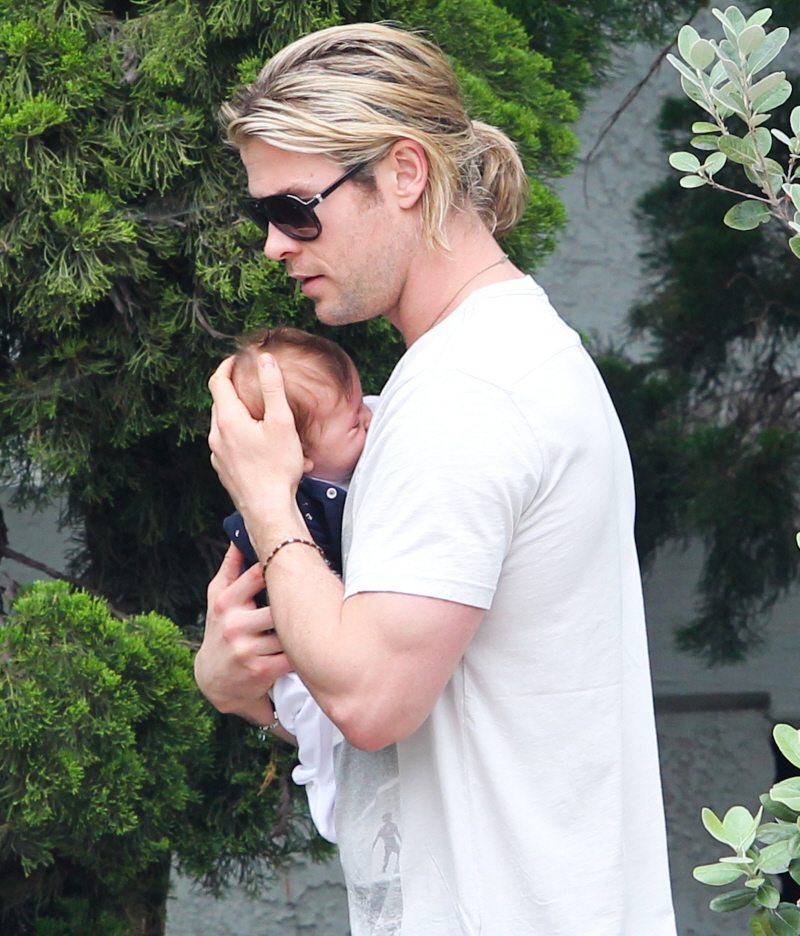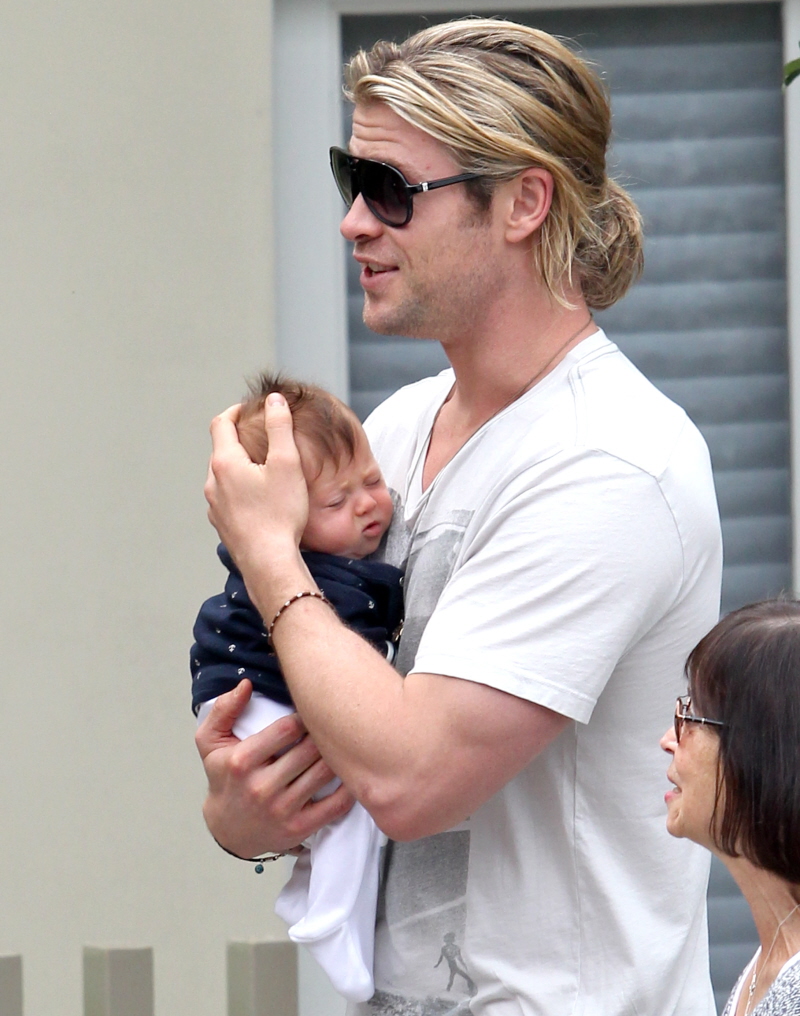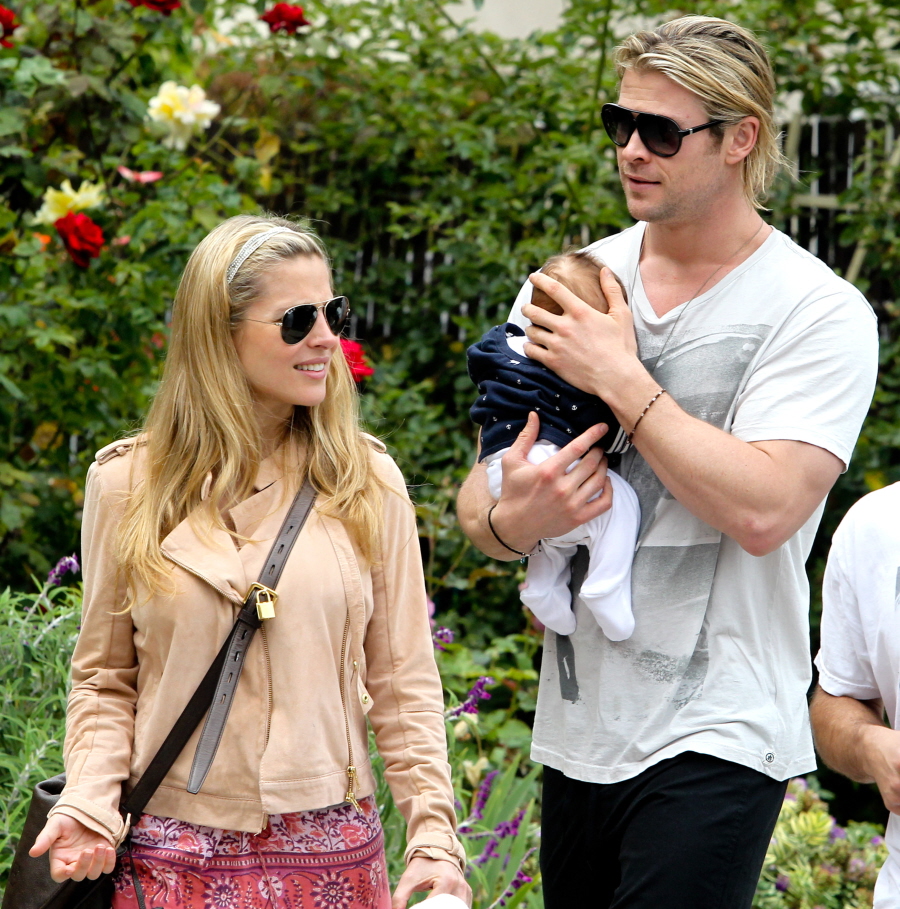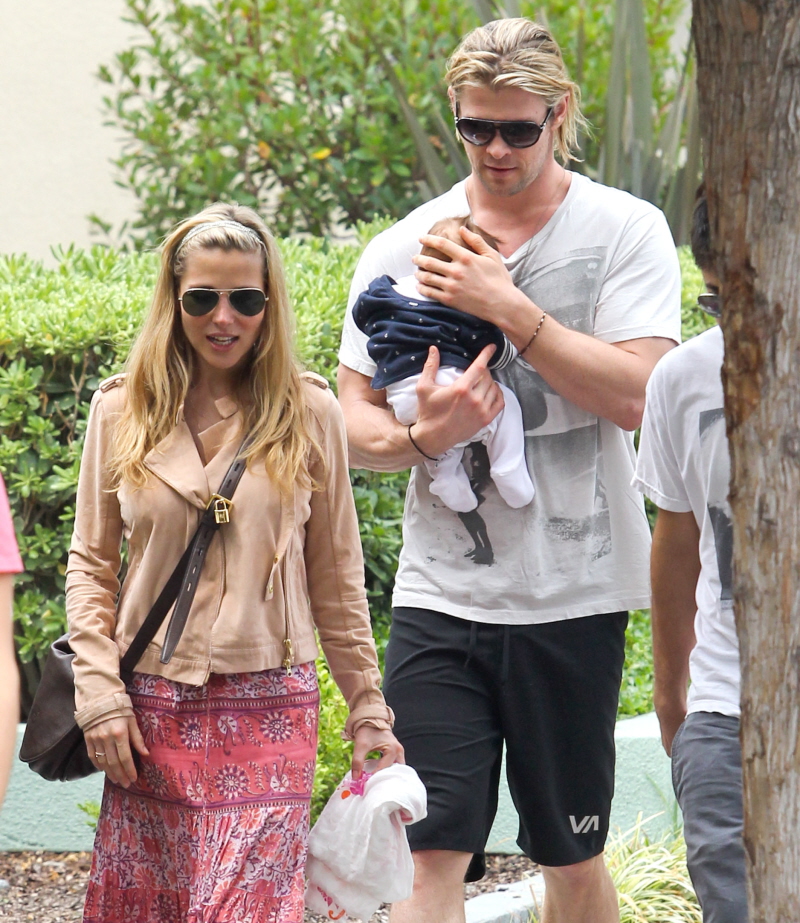 Photos courtesy of Fame/Flynet.