Hugh Jackman shirtless on the beach: wet, beefy and bearded: would you hit it?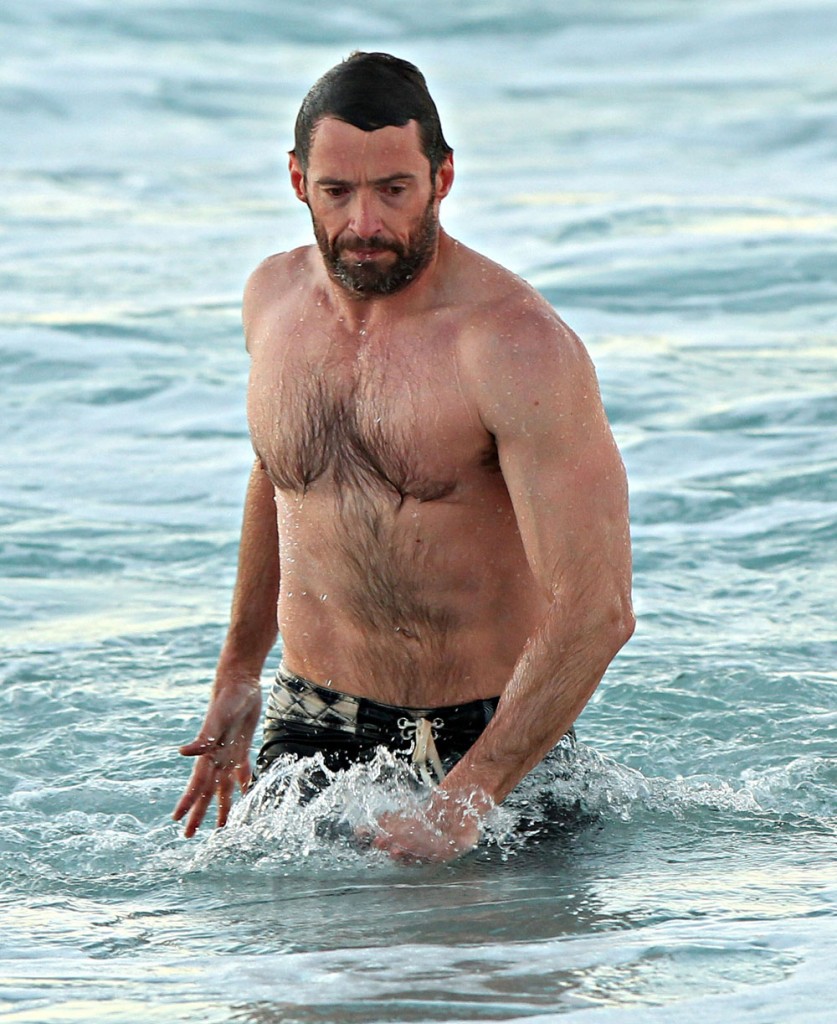 The last time we covered shirtless Hugh Jackman, not many people commented so I'm hoping that by phrasing this title in the form of a question we'll encourage more reader participation, as it were. Otherwise the next time Hugh has a hot, wet beach photo op we won't be so likely to cover it. Which is fine, but I'm crying inside a little. There's very little I like covering more than shirtless Hugh Jackman. Unless Matt Damon strips down and does the equivalent of a vacation commercial. Which you know isn't going to happen. The last time we saw him shirtless on the beach was three years ago and he was still pudgy from his Informant weight gain. He needs to show off that Elysium body.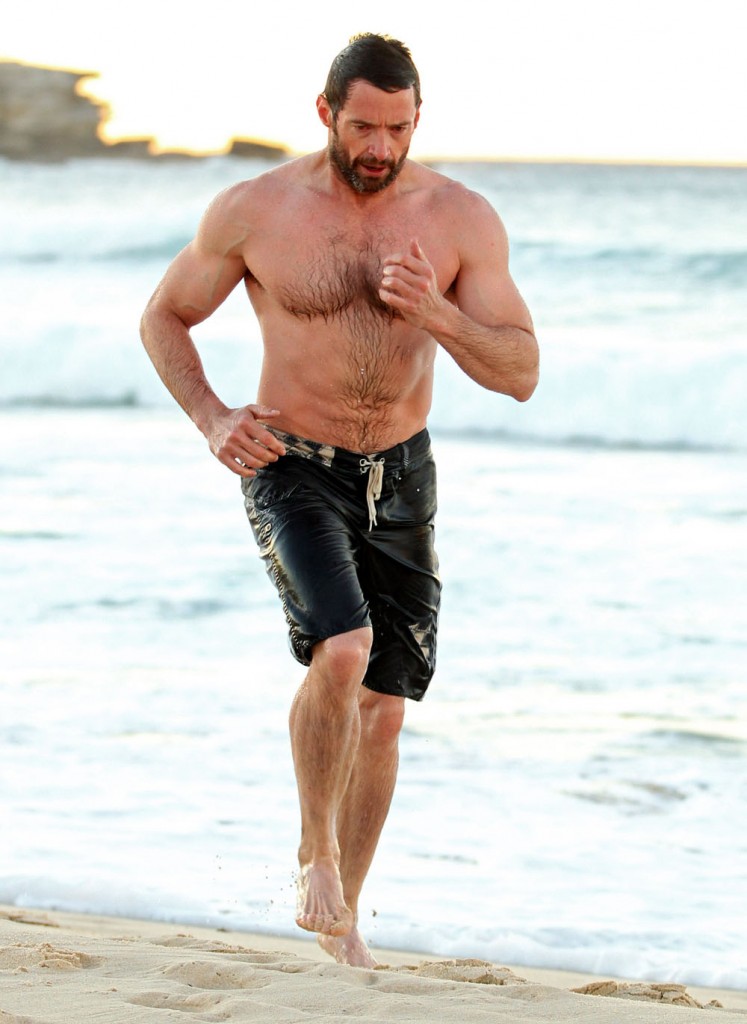 This is Hugh's rough and ready Wolverine body. He's due to start filming the Wolverine sequel at the end of this month. If you compare how he looks now in these fantasy-ready candids on the beach in Australia yesterday, with how he looked less than a month ago, he's even more defined. This is a man who is supremely committed to his craft and my God does it show.
This has got to be my favorite photo, where his shirt is half off. He's getting ready to come over to rub sunscreen on my back, with slow strong hands.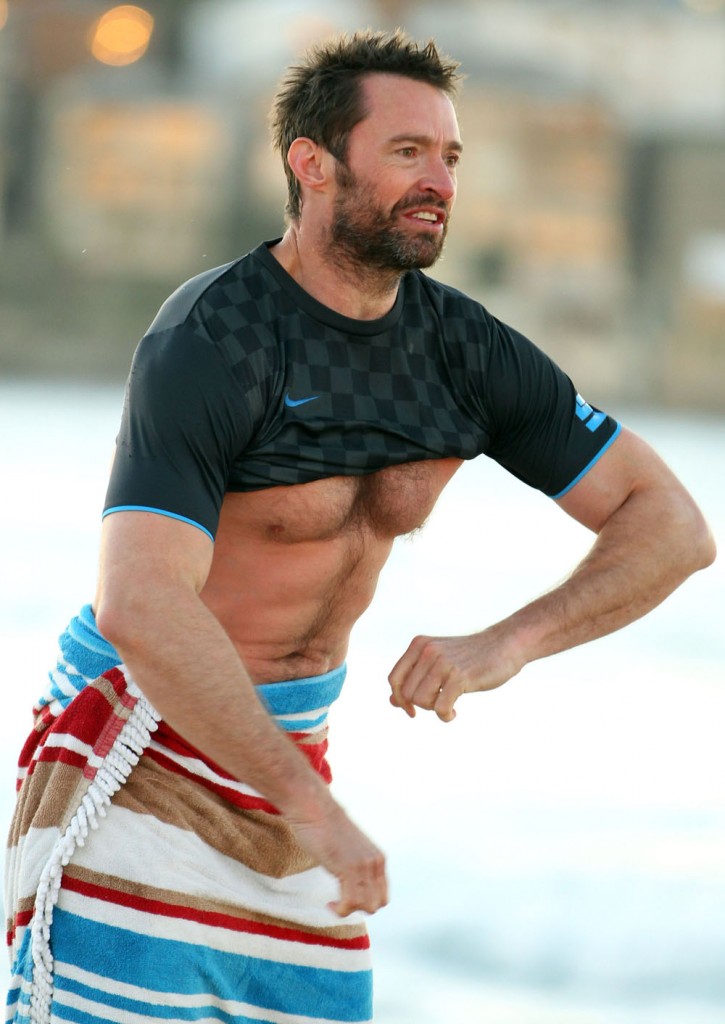 Anyway here's what the Daily Mail says about these photos, and about the filming schedule, which takes place in Hugh's native Australia. Unfortunately Jessica Biel is going to be in it. Why?!
Strapping star Hugh Jackson showed off his famously muscular physique today on Bondi Beach in his native Australia.

In a sight that surely left women swooning, and men envious, the X Men actor stripped off for a swim in the sea, revealing his rock solid set of abs.
The toned 6ft 2inch performer enjoyed the warm weather and showed off his athletic prowess…

Jackman's stay in his hometown of Sydney is not purely for play as he will begin filming X-Men sequel The Wolverine at Fox Studios within a matter days.
According to reports, Hugh's list of requests, a private gym has been set up for him on set and a temporary home has been found for his family in Woollahra.
Local media also estimate the movie will provide an $80million boost to the Australian economy.

Just last week it was revealed that Jessica Biel will join Jackman in the cast.

Biel will play Viper in the sixth installment of the series of films.

According to Marvel's website, Viper originates from a war-torn Eastern European country and is involved in several parts of Wolverine's story.
[From The Daily Mail]
The film is scheduled for release next summer. For now we have these lovely photos of Hugh looking like an advertisement for just about anything that anyone would buy. You'll excuse me while I have trouble gathering my thoughts. This is such a nice way to begin a Monday.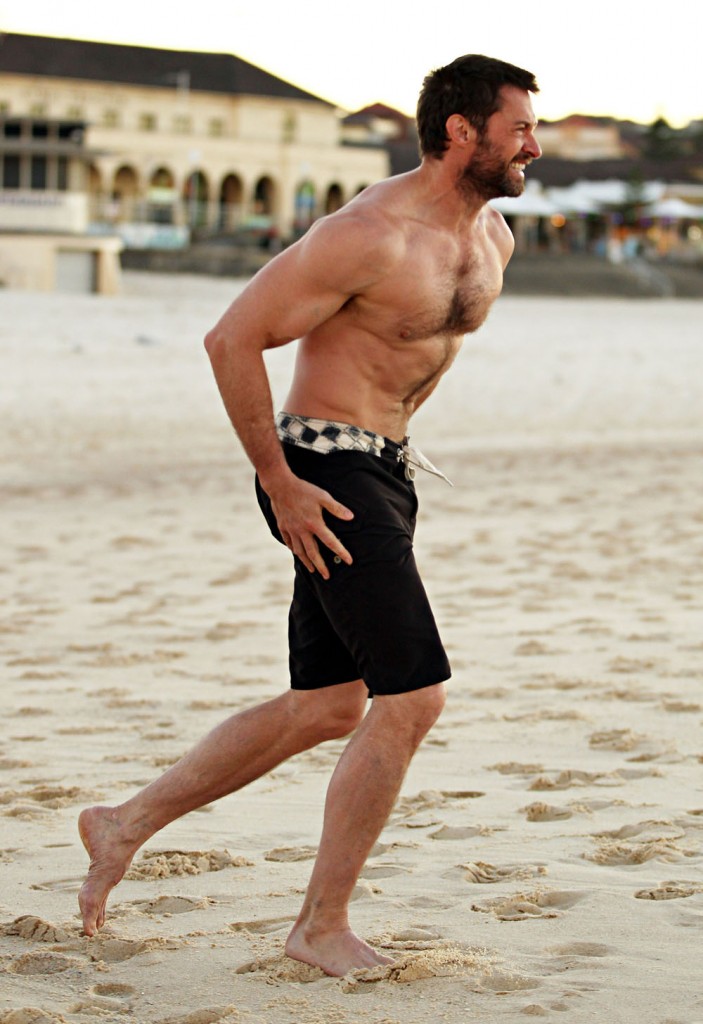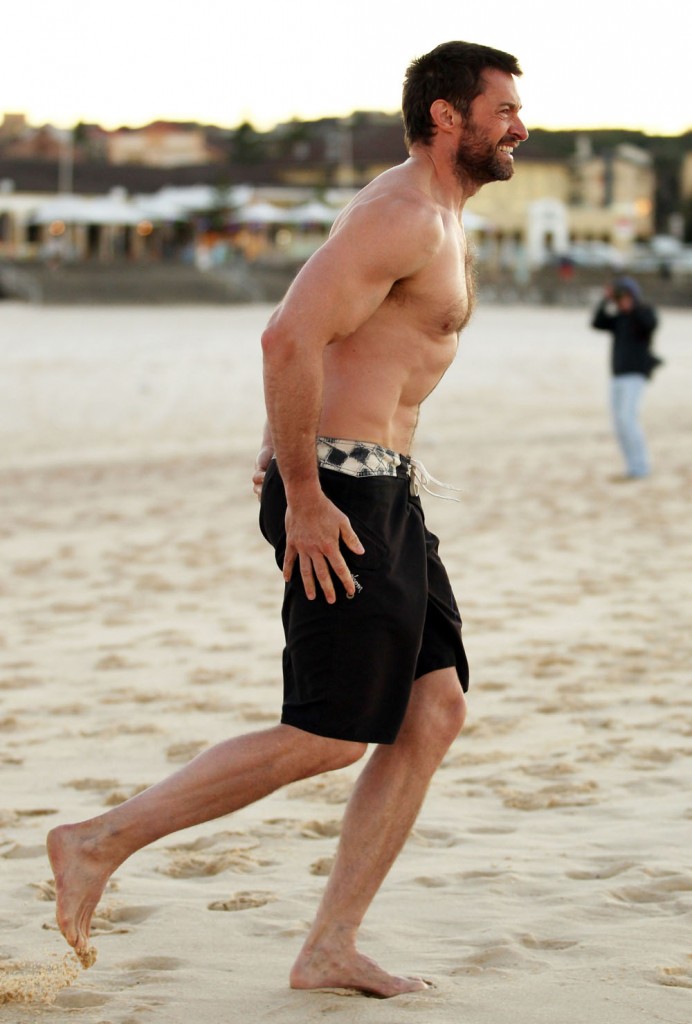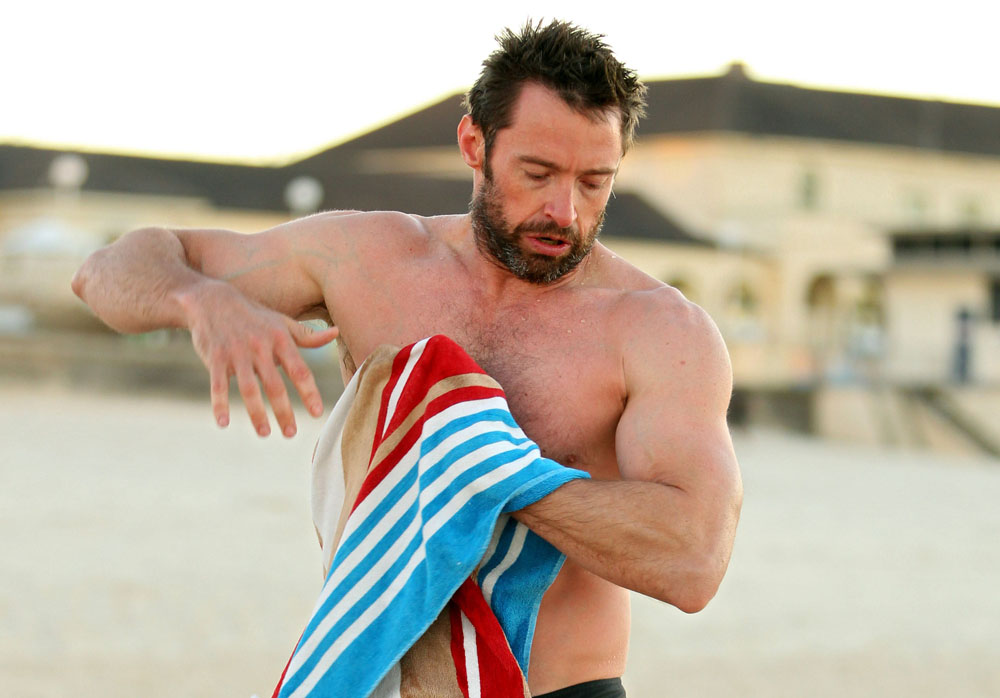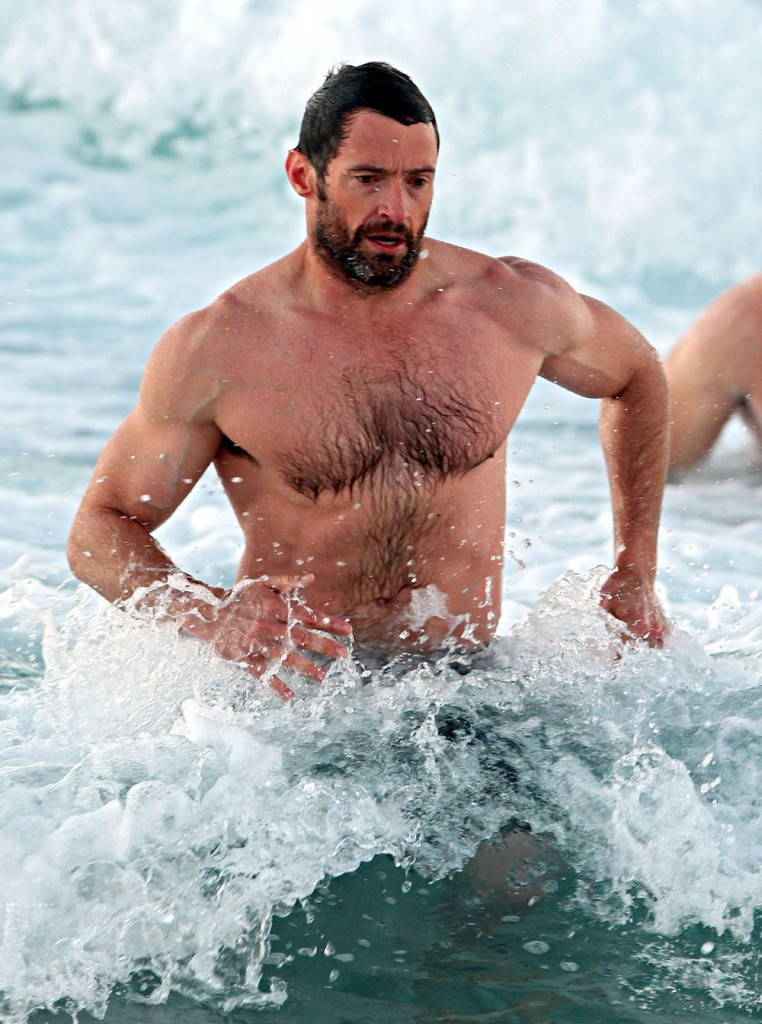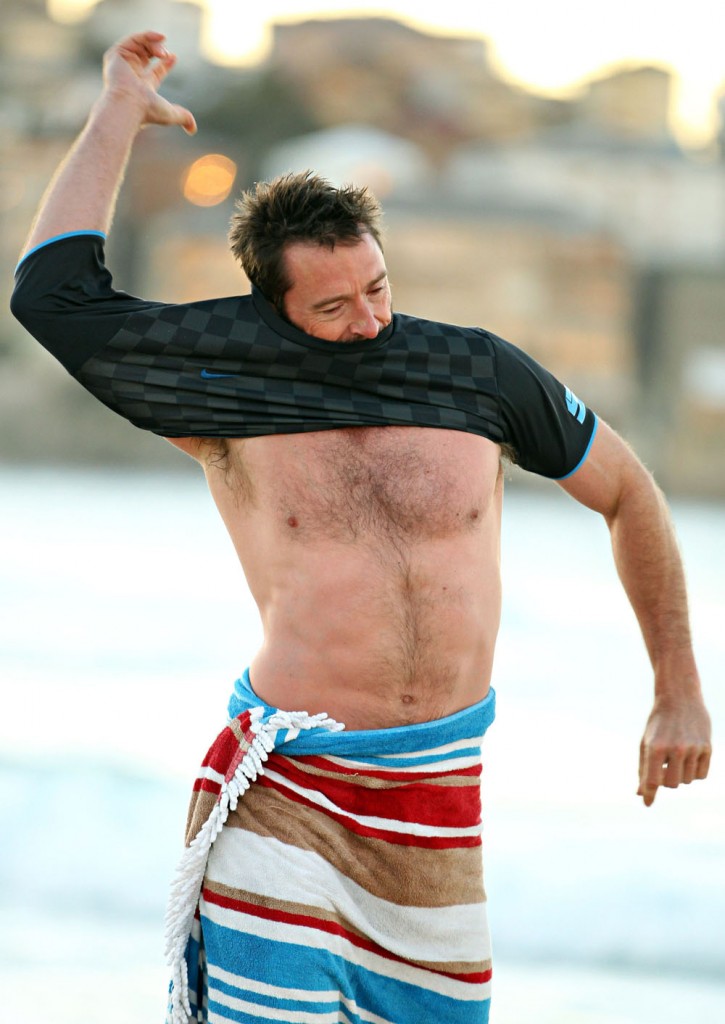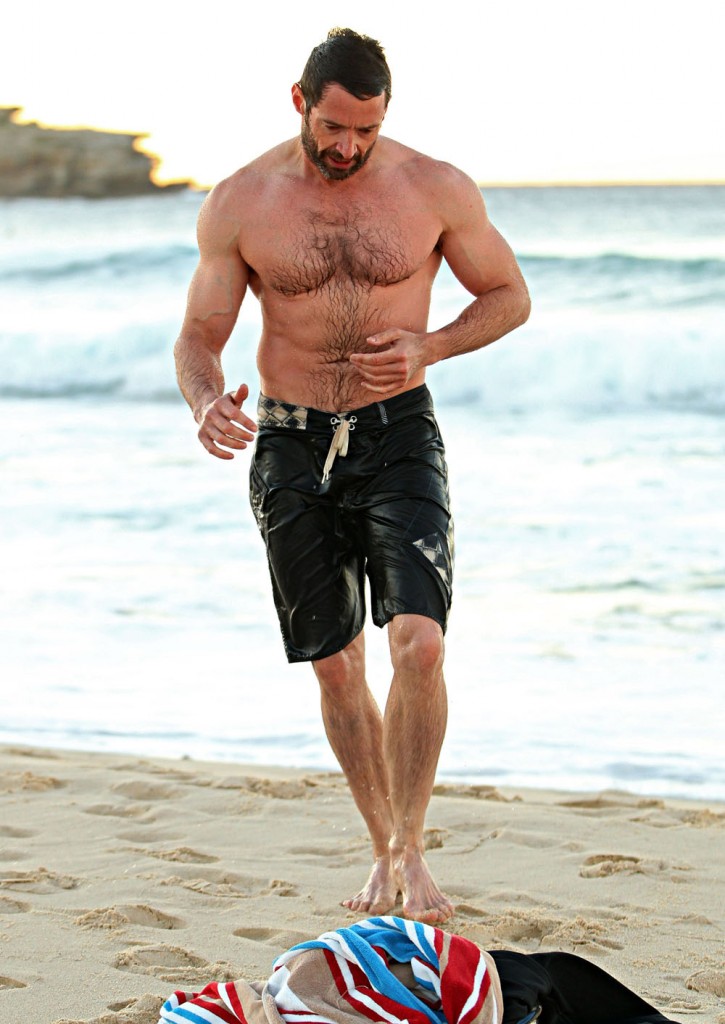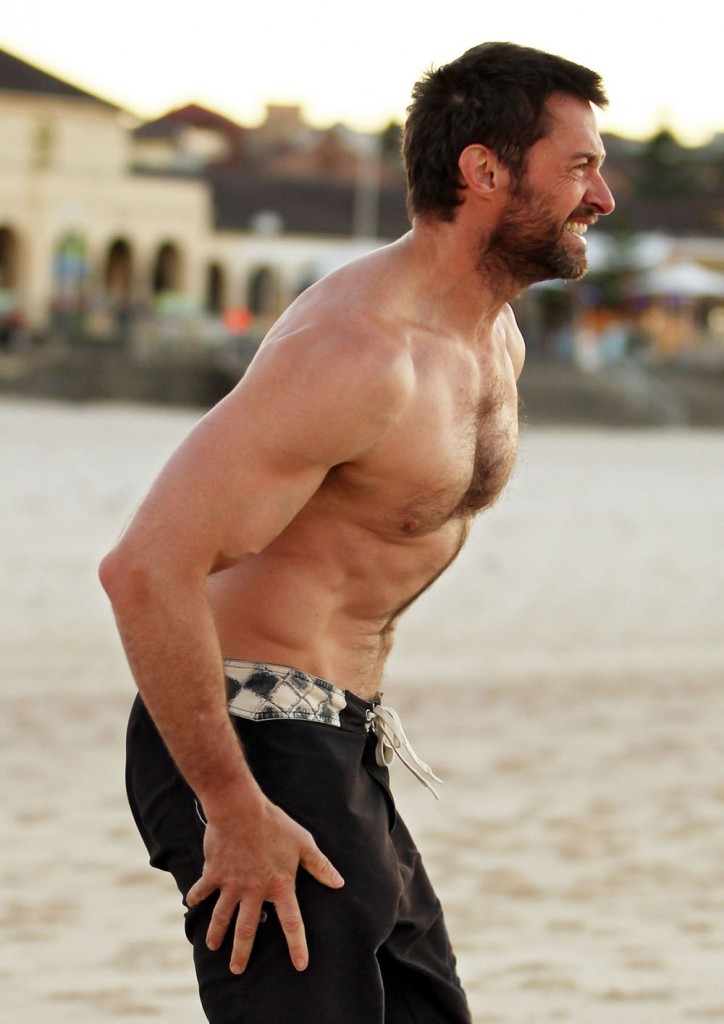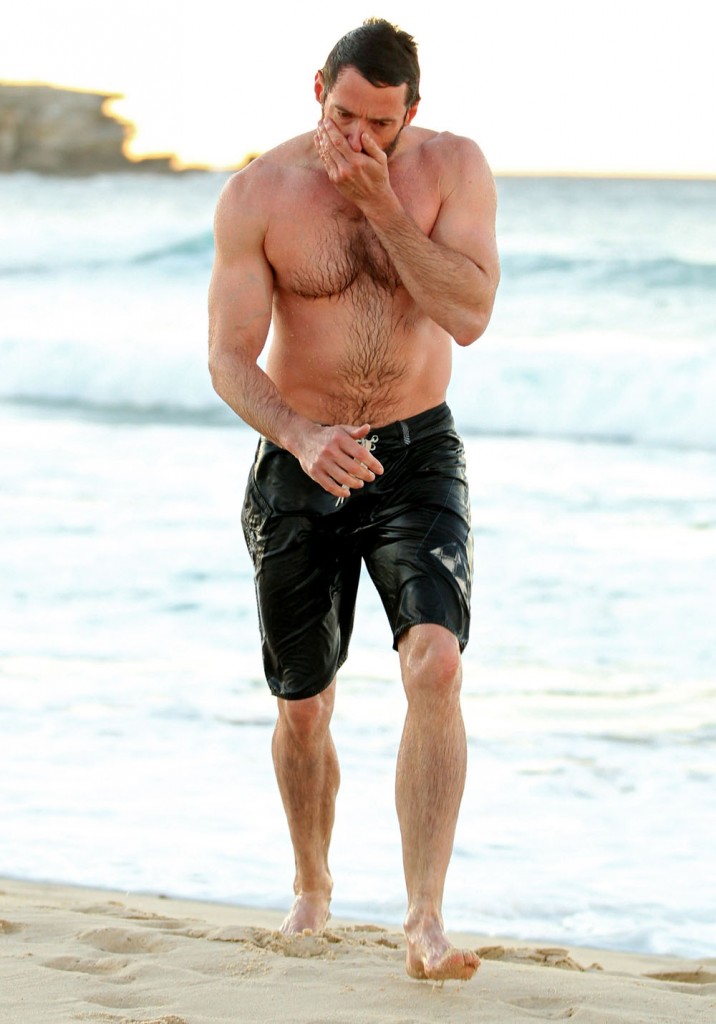 Photo credit: FameFlynet, Inc: Bigoz
Written by Celebitchy

Posted in Hot guys, Hugh Jackman

- Friends reunion on Ellen [Popsugar]
- Lindsey Vonn watches Tigers kids [Lainey Gossip]
- George Michael fell out of a car going 70mph [D-Listed]
- Real Housewives of Orange County recap [Reality Tea]
- New Man of Steel trailer [Pajiba]
- Jared Padalecki's hot bod [Buzzfeed]
- Doctors confirm Taylor Swift's new boobs [Evil Beet]
- Catherine Zeta-Jones finished treatment [CDAN]
- Anna Paquin hates the paps [Celebslam]
- Lance Armstrong is gross [The Blemish]
- What is Barbara Palvin wearing? [Moe Jackson]
- This is Petra Nemcova? [SVC]
149 Responses to "Hugh Jackman shirtless on the beach: wet, beefy and bearded: would you hit it?"