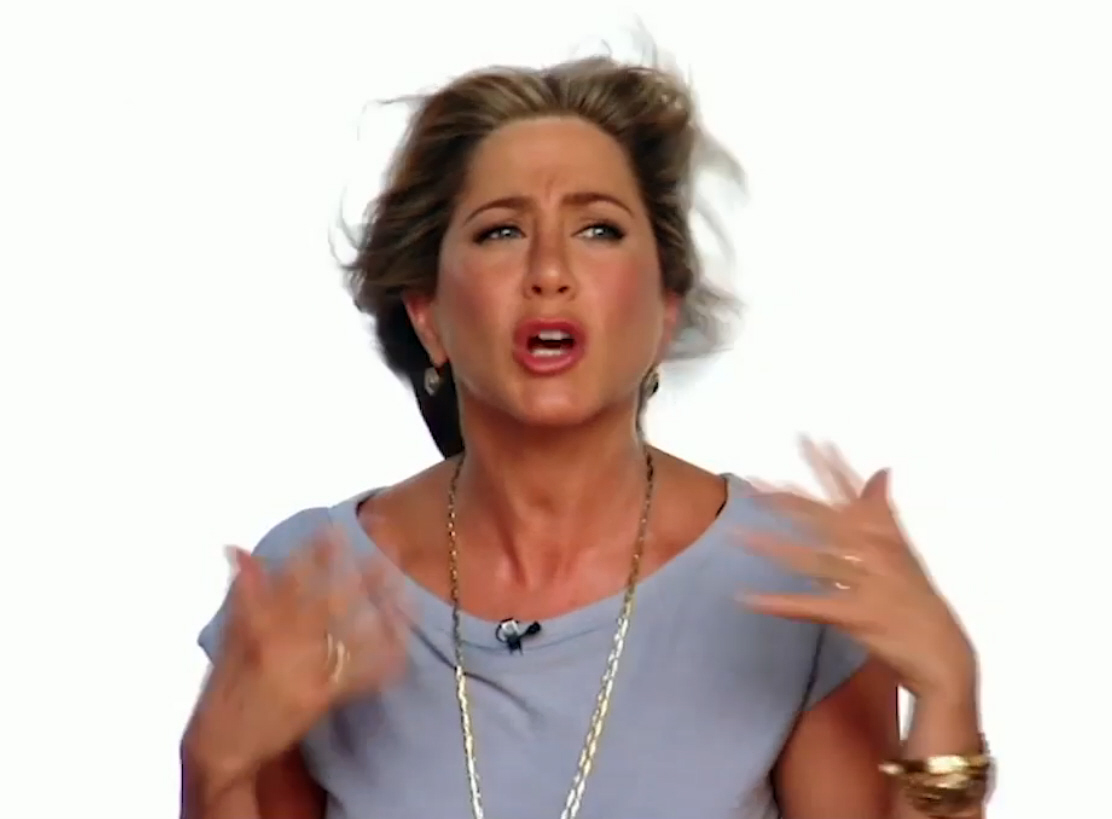 Ellen DeGeneres has just released the promos (promotional commercials) for the new season of her talk show. Can you believe Ellen is going into her 10th year as a talk show host? It's kind of crazy and wonderful to think of what twists and turns her career has taken, and how she's currently one of the most popular and beloved figures on television. Anyway, Ellen got a special guest star for her promos – her friend Jennifer Aniston! Aniston appears in two new TV spots for Ellen's show, and both are rather cute. In the first one, Jennifer says that "Coming on Ellen's show is different than doing any other show… because Ellen takes care of you from the moment you get here." Then you see Ellen "taking care" of Jennifer by vacuuming her armpits and messing up her hair and such. Then you see DeGeneres brushing Aniston's famous head of hair, doing her makeup and then vacuuming her armpit and backside. The second video is where Ellen tries to "Beyonce" Jennifer by giving her a wind machine during the promo. The third video is kind of mean/funny – Ellen tells Jennifer to cover up "her bad side" during the promo.
They're cute, right? I mean, it's nothing groundbreaking or anything, it's just a cute way for Ellen to promote her show with one of her friends. I've actually kind of wondering about Ellen and Jennifer over the past year – even though Jennifer (and Justin Theroux) appeared on Ellen's show to promote Wanderlust, Ellen also spent time helping Brad Pitt promote Moneyball (or Tree of Life, I forget) last year, and then Ellen hosted Brad's Make It Right NOLA fundraiser several months ago too. Ellen is definitely trying to stay friendly with both Brad and Jennifer. Which is fine! She doesn't have to take sides. I was just surprised that Ellen hadn't chosen sides already.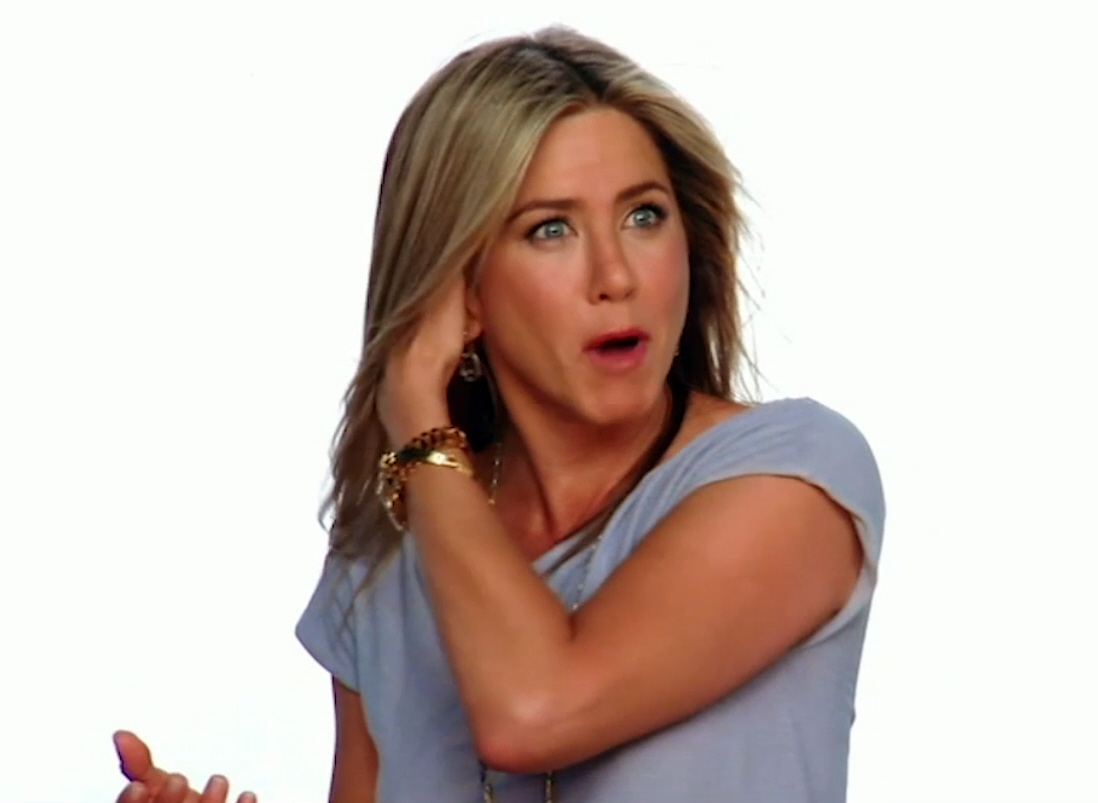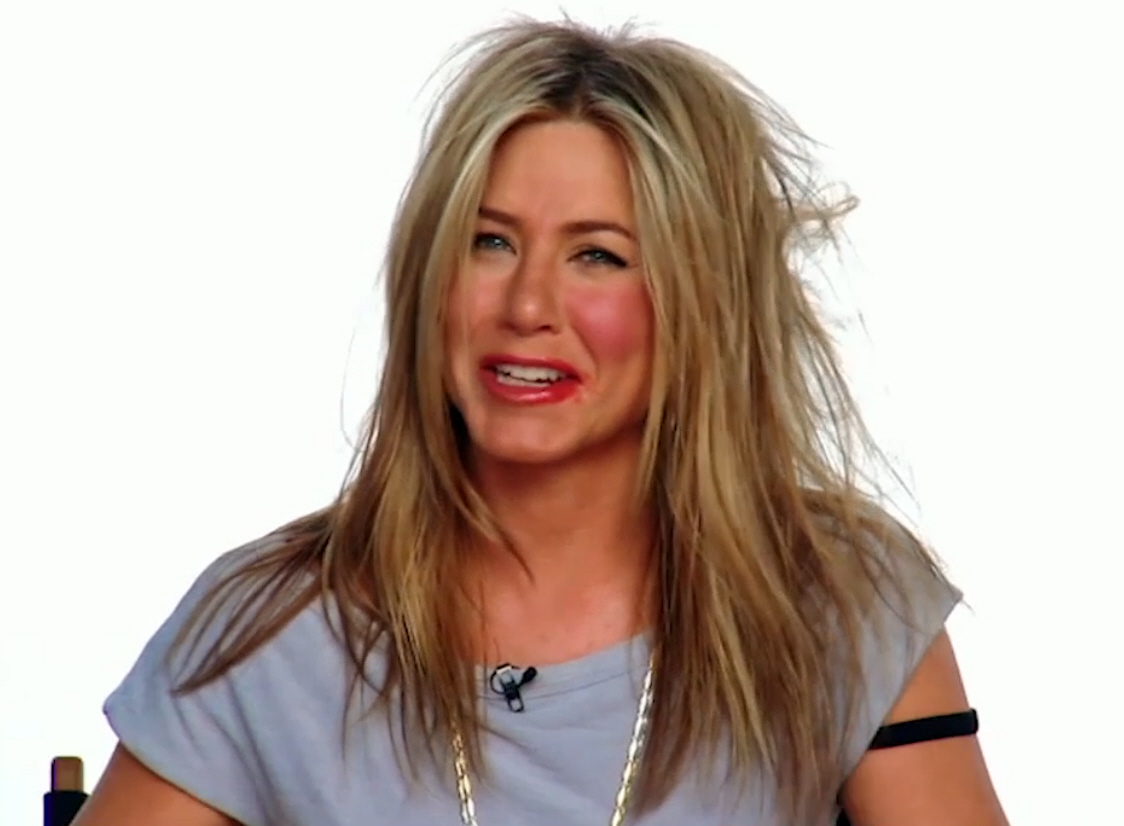 Screencaps of the commercials.